Diversity in Tech
Come browse the latest news about diveresity in technnology in Southern California from dot.LA.
Two weeks before her first son was born, entrepreneur Natalie Gordon became frustrated with the limited options for baby registries. So she created her own — as a side project.

That side project is now a fast-growing, multimillion-dollar business known as Babylist.
Gordon joined this week's episode of the Behind Her Empire podcast to discuss how she built her startup with little VC investment and how the "failure" of her previous business set her up for success at Babylist.
"One thing I've really learned over the years is actually putting that thing that you've been working on a really personal level out there into the world is such a test of vulnerability," Gordon said, adding that the process opened her up to trusting her early customers, and understanding what they needed.
"[It was] so good to realize that people are kind. People don't really care. It's only the very first step in a journey."
In 2011, Gordon closed down her first business and took on consulting projects to make ends meet. She came up with the idea for Babylist after becoming frustrated with the options available for baby registries at the time.
Over the past 10 years, she has grown Babylist into the best baby registry service for parents, according to Healthline, with relatively little VC funding. Babylist created 1.2 million registries in 2020 alone. The company has doubled its revenue each year for the past three years and is on track to make $250 million in revenue this year.
In the rest of this episode, Gordon talks about she balanced new motherhood with growing a new company, why you shouldn't compare yourself to others, steps she took to scale her company without significant VC funding, and so much more.
dot.LA Audience Engagement Editor Luis Gomez contributed to this post.
Want to hear more of the Behind Her Empire podcast? Subscribe on Stitcher, Apple Podcasts, Spotify, iHeart Radio or wherever you get your podcasts.

From Your Site Articles
Related Articles Around the Web
The reality for most bioscience startups developing drugs is that, if they don't fail, they will be swallowed up by a pharmaceutical giant.
After a decade in the pharmaceutical industry and being involved in developing several high-profile drugs including Humira, Shao-Lee Lin wasn't interested in creating another company for big pharma. She wanted to create the next Amgen.
She created Acelyrin with biotech veteran Bob Carey last year to develop immunological drugs. They announced their first drug in development is izokibep; a high-potency, small molecular drug that aims to target several autoimmune diseases like axial spondyloarthritis, an arthritis that affects the spine; and hidradenitis suppurativa, a painful chronic disease. More than 300 patients have been dosed with it.
"We're not looking to be the typical startup company that ultimately will incubate something for a number of years and flip and exit and then cycle back and do it again," she said.
Lin moved from Chicago to Southern California after getting the backing of Westlake Village BioPartners, a venture firm co-founded by ex-Amgen executives Sean Harper and Beth Seidenberg.
"Part of our mission was to build the L.A. biotech hub," Lin said. "I was living in the Chicago area at the time and I agreed to relocate here and to headquarter Acelyrin here as part of [Westlake Village BioPartners] efforts to continue to build the L.A. biotech hub."
Now, the company has announced $250 million in Series B funding led by AyurMaya, Surveyor Capital and Westlake Village BioPartners. Acelyrin's $250 million raise will go towards further developing izokibep to get it in the hands of patients, and creating new drugs.
"It's this $250 million Series B that just makes it that much more real, tangible and vibrant for us, that enables us to continue to attract innovators and talent in the area, as well as enhance the opportunities of all of those people who are already in the area."
Westlake Village BioPartners launched in 2018 with several million dollars to invest in Southern California bioscience startups on the frontier of drug development. It opened a 130,000 square foot campus next to Amgen's headquarters to house many of the startups they invest in.
Lin spent more than a decade at biopharma giants like Amgen, Gilead and Abbvie and had a hand in several drugs like Humira and Enbrel.
"We really are after building a long-term sustainable biopharma company that ultimately has fully integrated R&D as well as commercialization," Lin said.
When Jessica Toh had her first child, who proved to be an erratic sleeper, she wanted to use her background in computer science and statistics to understand why.
In 2017, she started Huckleberry, an app that aims to leverage AI to predict babies' sleep schedules and help caretakers get some rest.
The Irvine-based app announced it raised $12.5 million on Wednesday led by Morningside Ventures, a science-focused venture capital firm.
The Huckleberry app allows parents to track everything from feeding to pumping sessions, how often a diaper needs to be changed — and sleep. Parents plug in various information about their child, like when they were born and how many naps they take, and, leveraging data from other customers and the child's sleep schedule, the app predicts the optimal time to put a child down for a nap so they sleep better through the night.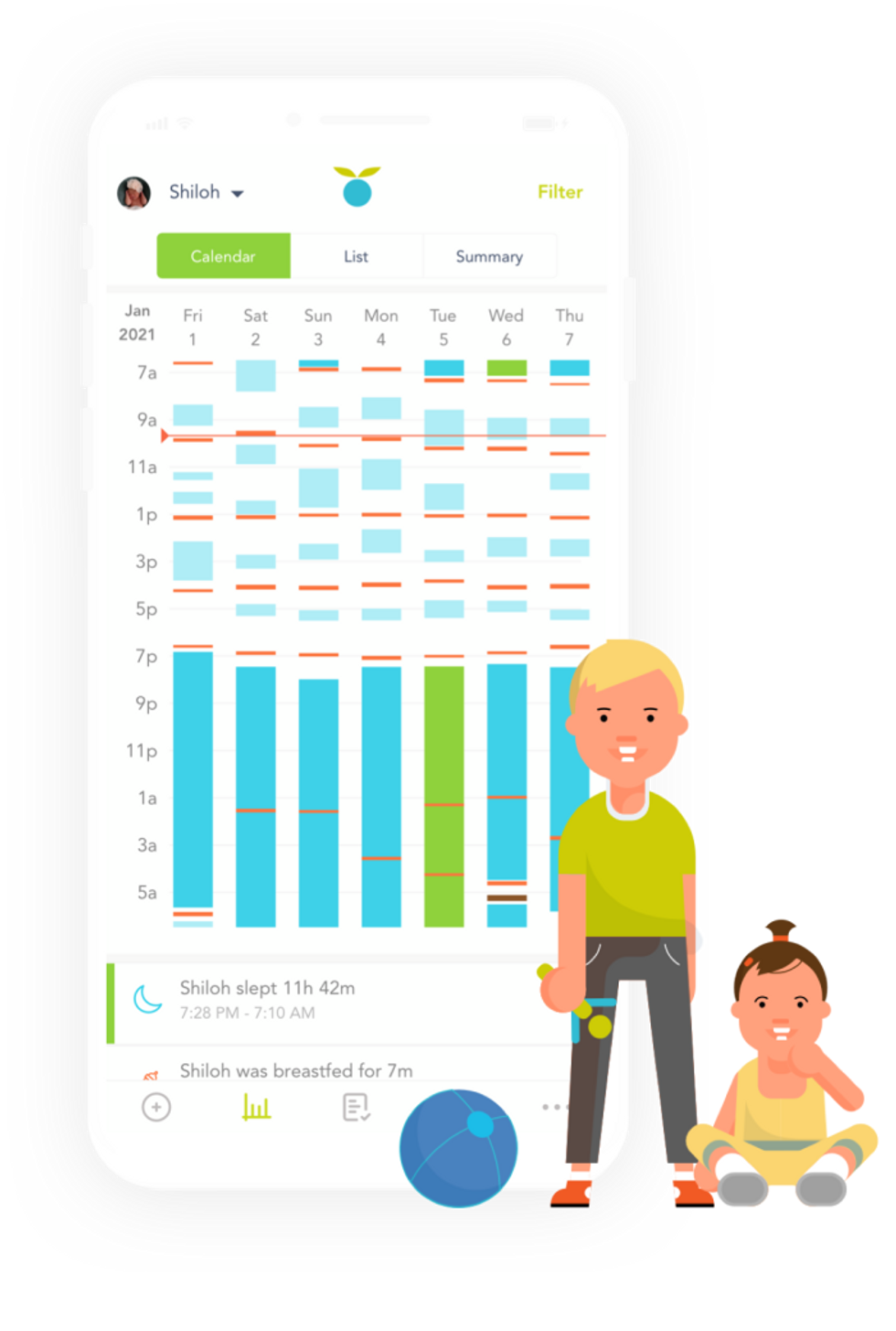 "It allows parents to have more peace of mind and to plan better," said Toh, whose own baby woke every two to three hours for its first 20 months.
Toh says the app fills a gap in pediatric care. When parents take their newborns for frequent checkups, doctors are focusing on the growth and health of the child. But few resources exist for parents juggling a child's unpredictable sleep with work, personal relationships and their own mental health.
"If your child is waking up all the time at night, they're alive," Toh said. "That's the main concern here from the medical side. Now from a well-being side, it's not great."
Huckleberry is one of several biometric health apps that have grown in the absence of accessible acute care. Popularity in weight loss apps, exercise apps, sleep and habit-building apps have grown in the pandemic, according to Pitchbook.
"As more studies indicate that digital health apps can result in similar outcomes where traditional care may be unavailable, we expect the market for digital alternatives to remain robust," said Pitchbook analyst Kaia Cobain in a 2020 report on telehealth.

Huckleberry plans on expanding into new child behavioral verticals with the raise, like helping parents track exposing their children to allergens, and managing tantrums. The company works with dozens of sleep, nutrition and behavioral health experts to contextualize the data.
"It's just crazy — the more you get into it and the more you realize there are actually all these experts in these different areas, just most people don't have access to them," Toh said. "You need a very acute need before you can work with them. But the reality is that everybody has that kind of need to some degree."
From Your Site Articles
Related Articles Around the Web