entertainment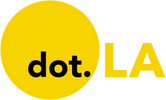 Get in the KNOW
on LA Startups & Tech
X
entertainment
Netflix is laying off roughly 150 people after the streaming giant lost subscribers last quarter.
In a statement to dot.LA, a Netflix spokesperson said the company's slowing revenue growth means it must rein in its costs.
"So sadly, we are letting around 150 employees go today, mostly U.S.-based," the spokesperson said. "These changes are primarily driven by business needs rather than individual performance, which makes them especially tough as none of us want to say goodbye to such great colleagues. We're working hard to support them through this very difficult transition."
The job cuts amount to 2% of the company's workforce, according to the Hollywood Reporter. The streaming giant is eliminating 70 roles in its animation division, and cutting contractor jobs in social media and publishing channels, THR reported, citing a company memo. Affected employees are expected to receive severance packages starting at four months.
The layoffs come just a few weeks after Netflix laid off about 25 people in its marketing division, including at its editorial website Tudum.
Netflix shares have cratered since the streaming platform reported that it lost 200,000 subscribers during the first quarter—the first time the company shed customers in more than a decade. The company also expects to lose 2 million more in the current second quarter. The streamer blamed increased competition, password sharing and the war in Ukraine, among other issues.
During the earnings call in April, Netflix CFO warned that over the next two years, "we're kind of operating to roughly that operating margin, which does mean that we're pulling back on some of our spend growth across both content and noncontent spend."
From Your Site Articles
Related Articles Around the Web
Photo provided by ATTN:
Candle Media, the firm run by ex-Disney execs Kevin Mayer and Tom Staggs, has bought social media creative company ATTN: for $100 million.
Los Angeles-based ATTN: (pronounced "attention") produces content geared toward Gen Z and millennial viewers. The company has created original series for Facebook, TikTok, and Twitch, as well as TV networks like ABC and NBC, and streaming services like Hulu and Apple TV. Launched in 2014, ATTN:'s brand studio and creative agency has also worked with Amazon, Ford and Google, among others.
Financial terms of the deal were not disclosed, but a source familiar with the deal said Tuesday that Candle Media is paying $100 million in cash and stock for ATTN:. The transaction is expected to close within 30 days.
"ATTN: has a deep, digital-native understanding for how to cut through the noise and reach today's audiences through engaging content on social media," co-CEOs and co-chairmen Mayer and Staggs said in a statement.
Candle Media, backed by investment giant Blackrock, has scooped up three media companies since launching last year: kids' programming provider Moonbug Entertainment for $3 billion in November; a majority stake in Reese Witherspoon's Hello Sunshine for $900 million in August; and Faraway Road Productions for under $50 million in January. The company also took a minority stake in Will Smith and Jada Pinkett Smith's Westbrook in January
Candle Media aims to help ATTN: grow as it creates more original content and expands its brand services, including with its recently launched TikTok Studio. ATTN:'s co-founders, Matthew Segal and Jarrett Moreno, along with the company's senior management team, will continue to oversee day-to-day operations of the 140-person company.
"ATTN:'s mission has always been to use creative and clever storytelling to make important issues more digestible for mass audiences," Segal and Moreno said in a statement. "Partnering with Candle and their growing, talented team of creators will allow us to further this mission in a whole new way, accelerating our growth and reaching even more people with what we create."
Related Articles Around the Web
Provided by Ajib
When Jamel Ajib was 13, he got hooked on YouTube videos of people backflipping on trampolines. The clips inspired the Clovis, Calif., native to try the tricks himself—and even though it took a while to land his first flip, he's stuck with the hobby over the last five years.
Now 18, Ajib is the one performing flips, pranks and other stunts on YouTube, racking up more than 826,000 subscribers on the most popular of his multiple channels. And according to new data from Santa Monica-based Famous Birthdays, Ajib—who also goes by Juju—saw his popularity surge during the month of April.
"It's just nice to have this cool opportunity," Ajib told dot.LA of his career in the creator economy. "Definitely super thankful for that."
Famous Birthdays, which launched a decade ago as a sort of Wikipedia-for-internet personalities, ranks online influencers based on activity on its platform, which it says is visited by tens of millions of users monthly. Using that data, Famous Birthdays identified Ajib as one of 10 YouTube stars who jumped highest in its rankings last month; his ranking rose from no. 7,726 on April 1 to no. 2,467 as of May 6.
The rankings—largely driven by search queries on Famous Birthdays' website—are an indicator of fan engagement and a real-time measure of popularity and culture, Famous Birthday founder Evan Britton previously told dot.LA. The company sells its data insights to social media platforms, talent agencies and brands looking for clues about influencers on the rise.
Ajib started making videos in 2018 on a backyard trampoline with his little brother, Nidal. The videos have since grown into more elaborate productions, with Ajib taking his flip "challenges" to eye-grabbing locations like massive trampolines and indoor sky-diving machines. He edits clips and writes scripts himself—often plotting to have his 11-year-brother beat him in a challenge to keep audiences guessing.
"We can get a lot of retention in the audience because it's really cool when me and my little brother challenge each other," Ajib said. "If I won everything, it's not cool. No one is going to like it. No one is going to watch…But when they see a little kid [win] they're like: 'Oh, shoot. This is crazy.'"
When asked why interest in his videos is on the rise, Ajib guessed it might be because he records his flip clips in public locations. He said many kids recognize him at trampoline parks and ask for photos, with word of mouth spreading and others looking him up online.
Ajib, who just moved to the Dallas area, is now making flip videos full time and generating revenue from YouTube ads. But like other creators, he's exploring new ways to make money. He recently bought property in Texas and wants to build a gym where people can do their own flips and work out. Eventually, he'd like to sell merchandise, too.
Here are 10 YouTube stars that had breakout months in April, according to Famous Birthdays (list sorted by highest jump in ranking):
From Your Site Articles
Related Articles Around the Web