streaming wars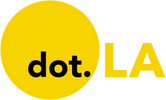 Get in the KNOW
on LA Startups & Tech
X
streaming wars
Netflix is laying off roughly 150 people after the streaming giant lost subscribers last quarter.
In a statement to dot.LA, a Netflix spokesperson said the company's slowing revenue growth means it must rein in its costs.
"So sadly, we are letting around 150 employees go today, mostly U.S.-based," the spokesperson said. "These changes are primarily driven by business needs rather than individual performance, which makes them especially tough as none of us want to say goodbye to such great colleagues. We're working hard to support them through this very difficult transition."
The job cuts amount to 2% of the company's workforce, according to the Hollywood Reporter. The streaming giant is eliminating 70 roles in its animation division, and cutting contractor jobs in social media and publishing channels, THR reported, citing a company memo. Affected employees are expected to receive severance packages starting at four months.
The layoffs come just a few weeks after Netflix laid off about 25 people in its marketing division, including at its editorial website Tudum.
Netflix shares have cratered since the streaming platform reported that it lost 200,000 subscribers during the first quarter—the first time the company shed customers in more than a decade. The company also expects to lose 2 million more in the current second quarter. The streamer blamed increased competition, password sharing and the war in Ukraine, among other issues.
During the earnings call in April, Netflix CFO warned that over the next two years, "we're kind of operating to roughly that operating margin, which does mean that we're pulling back on some of our spend growth across both content and noncontent spend."
From Your Site Articles
Related Articles Around the Web
Big Changes Coming to Netflix After Catastrophic Earnings
Deadline reports that Netflix is in the early days of developing livestreams for unscripted shows or comedy specials. The idea is that Netflix could use it for live voting during competition series, such as the upcoming dance contest "Dance 100," or livestream reunion specials for its reality TV shows. Similarly, Netflix could livestream stand-up comedy events like its Netflix Is A Joke festival, though it may want to consider a tape delay in case another comedian is attacked on stage.
If successful, that could open the door for Netflix to add other live content, such as sporting events. The company has had success with sports documentaries, but Deadline reports that Netflix's livestreaming experiment is unrelated to those sports suggestions.
At the very least, livestreaming would give Netflix more variety with its content offerings. While media and tech companies in the streaming space are still figuring out how to retain subscribers, what's becoming clear is that giving consumers more choices—from whether to watch with ads or see a show live or on-demand—is a good idea.
Many Netflix rivals—from Amazon Prime Video to Paramount Plus—already air live content, and Disney Plus recently experimented with livestreaming through the announcement of the Oscars nominations. "Dancing With The Stars" is coming to Disney Plus this fall, making it the first live series to exclusively debut on that streaming platform.
Netflix's exploration of livestreaming is just the latest in a series of big changes underway at the company, from layoffs to canceled shows to a new culture memo. It's even possible that Netflix starts putting its original movies exclusively in theaters for extended periods, according to Bloomberg. Senior executives have reportedly discussed trying to release movies in thousands of theaters for roughly 45 days before making them available on Netflix, though there's no deal near completion.
Still, from commercials to live shows (and maybe movies in cinemas) Netflix is leaving no stone unturned—even if it means looking a lot more like the legacy media rivals it once sought to disrupt. —Christian Hetrick

Netflix and Google Are Poised to Dominate L.A. After the Pandemic
Are the upfronts turning into TV execs' personal "Black Mirror'' episode?
The annual feeding frenzy—in which C-suite television executives auction off highly-viewed (and costly) advertising time slots— is changing as new streaming behemoths shake up the market. The event often gives viewers and industry watchers insight on what shows are poised to become cultural phenomena, but that too seems to be disrupted at this year's proceedings.
It's been two years since major networks and television players convened in New York for a week, and it's clear that technology is going to change a lot about how the process works.
Streaming, a popular way to view content, doesn't follow traditional ad slots the way broadcast does. Nonetheless, last year ad-enabled streaming services–including Peacock and Hulu–slurped up a large slice of ad dollars. But this year may prove a turning point, as services like HBOMax and Disney Plus begin tinkering with ad-laced streaming, and Netflix promises to quickly roll out an ad-supported subscription tier. Large networks like ABC and NBC will have to start competing with streaming for the favor of companies and their ad money.
Another thing changing the market: the ads themselves. With more data at their fingertips, streaming services can offer far more personalized and targeted services than their network counterparts. Netflix and Disney collect mountains of data that can gauge what ads are most relevant to their viewers. That's a huge plus for advertisers, even if streaming services like Disney restrict what kind of ads it will show.
Legacy TV companies have already taken note. NBCUniversal took great pains at Monday's pitch meeting to offer their Peacock streaming service as an example of a dual streaming-and-broadcast model and lambasted streaming services that once showed disdain for advertisers and ad breaks.
"At those companies, advertising could seem like an afterthought… or even worse, a new idea for a revenue stream, but not here," NBCUniversal's ad sales chief Linda Yaccarino said, according to The Hollywood Reporter. "At NBCUniversal, advertising has always been an asset for our business… designed to enhance your business."
Adding to the instability, Nielsen ratings, which has been the universal standard for measuring viewership, is being challenged. The company's ratings were once the gold standard used, in part, to determine the time slots and networks that had the most viewers (and which became the most coveted by advertisers).
Last year, Variety reported major networks complained that the company was likely undercounting viewership due to pandemic-related restrictions, like being unable to go into peoples' homes and making sure the data-collecting technology was properly working. In its wake, software-enabled startups have popped up to better gather data remotely.
Washington-based iSpot.tv received a $325 million investment from Goldman Sachs after acquiring similar companies including El Segundo-based Ace Metrix and Temecula-based DRMetrix. Pasadena-based tvScientific raised $20 million in April to glean adtech data from smart tvs. Edward Norton's adtech firm EDO raised $80 million in April and booked a deal with Discovery ahead of the upfronts.
Nielsen also lost its accreditation with the Media Ratings Council, and without a standard ratings guide for the industry, navigating the upfronts will be a far more uncertain and nebulous process for both networks and advertisers.
With tens of billions of dollars on the line, advertisers are demanding more than just well-produced shows networks and streaming services alike—sophisticated ad placements is the name of the game.
From Your Site Articles
Related Articles Around the Web