streaming wars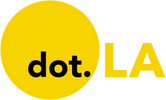 Get in the KNOW
on LA Startups & Tech
X
streaming wars
This is the web version of dot.LA's daily newsletter. Sign up to get the latest news on Southern California's tech, startup and venture capital scene.
When it comes to the streaming wars, live sports has largely stayed on the sidelines. As consumers flee traditional TV in favor of online streaming, media giants have bulked up their content offerings with vast libraries of movies and shows. But if you want to watch regional sports or the big national game, you often need a pay TV subscription.

That's slowly starting to change.Starting this fall, Amazon Prime Video is the exclusive home of the NFL's Thursday Night Football. Apple TV Plus and Comcast's Peacock already stream MLB games. And HBO Max has landed some U.S. national soccer games beginning next year.
Sounds like great news for sports fans, especially cord cutters, right? Maybe not. A new Deloitte survey shows many fans now feel burdened by the sheer number of apps needed to get the games they want. Almost two-thirds of fans (62%) said they get upset when they can't figure out where to watch an event, and more than half (54%) have missed a game because of this problem. Nearly half (49%) believe they must pay for too many subscriptions for sports.
"Many of them are willing to pay a premium to watch their content. However, in the current fragmented world, they're frustrated," Kat Harwood, who works in Deloitte's Sports and Strategy practice, told me.
This is somewhat ironic. Many consumers ditched the pay TV bundle because they were sick of paying for channels they didn't watch, preferring to buy content a la carte instead. Now, fans are finding it difficult to stitch together subscriptions and keep track of which platform carries which game on which day.
It's still the early days of sports migration onto streaming, with many of the broadcast rights still locked up in existing deals with TV networks. But as those contracts expire and are renegotiated, we could end up in a place where fans need separate subscriptions for each of the major sports leagues, for example.
"You could even see it be more fragmented, where based on different teams and regions, etc., you have even more different providers," said Harwood, who lives in Manhattan Beach. "I think we have to wait and see."
To be sure, there are benefits from the growing number of sports streaming options. The competition is leading to better products, with apps offering fans more personalized services. Apps could eventually integrate features like sports betting and social components to boost engagement, Harwood noted. Teams may even be less inclined to "tank" (essentially lose games on purpose as a long-term strategy) if teams have a more vested interest in viewership and want to retain subscribers, she added.
But leagues and sports broadcasters must tread carefully as they pull fans in too many directions, or else risk alienating their most die-hard customers. "We need all the players in the industry to be focused on delivering a positive fan experience," Harwood said.
One possible outcome? Something that re-aggregates content, a bit like the TV bundle. "Likely not all the way to a bundle, but it's going to start coming back towards a less fragmented world," Harwood predicted.
It turns out the wildly expensive cable packages that many people canceled were good for at least one thing: keeping sports all in one place. —Christian Hetrick

This is the web version of dot.LA's daily newsletter. Sign up to get the latest news on Southern California's tech, startup and venture capital scene.
Netflix's bad year just got worse.

The Writers Guild of America West informed its members that a third-party arbitrator ruled Netflix must pay 216 film writers a collective $42 million in unpaid residuals. Initially focused on money due to "Bird Box" writer Eric Heisserer, the ruling also includes 139 Netflix films.
The issue goes back to 2016 when the streamer began producing its own films written by WGA members. Netflix's payments to writers were based on previous deals with the Directors Guild of America and SAG-AFTRA, which allowed residual amounts to be lower than the cost of each film. Netflix hoped that pattern bargaining—a strategy that uses a new agreement as a precedent for future deals—would let them get away with this.
In response, the WGA busted out the Theatrical and Television Basic Agreement, which promises writers are paid when the film is released and then earn residuals informed by how much the distributor makes from licensing the film for streaming or home video. When Netflix is both the producer and distributor, the WGA sets payment rates comparable to licensing fees paid for similar films.
The WGA is seeking the amount of outstanding earnings as well as $13.5 million in interest.
Back in 2017, a new WGA pact increased the residuals streaming services had to pay their writers based on the number of subscribers and episode length—narrowly avoiding a strike.
Netflix sought deals with Hollywood's unions as it began to establish itself as a serious industry player. The streamer recently reached a tentative deal with SAG-AFTRA. Though specifics aren't currently known, it follows the union's historic first deal with Netflix in 2019 that establish labor protections (including residual payments).
The news comes after Netflix promised to cut costs—and did so in a number of layoffs—and rumors spread about changing content strategies at the streamer.
Hollywood labor rights have been a contentious topic in the past few years, with the 2021 IATSE strike making waves by targeting how streaming has changed the industry. Netflix itself is under fire for poor treatment of VFX workers across a number of projects, including "Guillermo del Toro's Cabinet of Curiosities." Netflix's showrunners are also worried about working within limited budgets, and no one seems to have answers for how the streamer's planned ad tier could change how it pays its creators. And on the corporate level, last year two trans employees filed unfair labor practice charges after Netflix allegedly retaliated over them speaking out about Dave Chappelle's special.
WGA's win amidst tumultuous times in the streaming world is just the most recent sign that we're in the Great Streaming Reckoning—and adds more fuel to the fire that is Netflix's content disaster — Kristin Snyder
HBO Max launches with over 10,000 from a range of content\u00a0brands
This is the web version of dot.LA's daily newsletter. Sign up to get the latest news on Southern California's tech, startup and venture capital scene.
As the end of the pandemic streaming boom craters Netflix stock, the entertainment landscape has shifted significantly. Now that WarnerMedia has transformed into WB Discovery, its new management team– led by former Discovery CEO David Zaslav – is reversing course on steaming. (The elimination of the long-awaited CNN-Plus streaming service just weeks after it launched was our first major clue that the new team was not interested in wasting any time.) A few major decisions by Zaslav and WBD this week indicate the company has started to lose faith in the "all streaming, all the time" focus.

Most significantly, WBD no longer plans to release the DC Comics adaptation "Batgirl" in any form--either theatrically or directly to HBO Max--despite the fact that the film is reportedly already in post-production and came with a hefty $90 million price tag. (It was originally budgeted at $75 million but COVID-related delays bumped that up a bit.) Other projects have also reportedly been scrapped.
According to "Variety," WBD lost faith in not just those specific projects, but the idea of releasing original films directly to its streaming service, HBO Max.
WBD also started the long-term project of consolidating and streamlining its content offerings across fewer services this week, likely the first step in introducing a joint HBO Max/Discovery Plus offering or bundle. This includes plans to move a selection of shows from cable's DIY-centric Magnolia Network – curated by "Fixer Upper" stars Chip and Joanna Gaines – to HBO Max, while the CNN and CNN Films library jumps over to Discovery Plus.
Reports from social media and elsewhere indicate that more series and films are quietly being removed from HBO Max's library, including the Robert Zemeckis-directed "The Witches" and Seth Rogen starrer "An American Pickle."
This has predictably led to widespread concerns online from fans of other popular HBO Max originals, who suddenly feel the ground shifting beneath their feet. To be honest, not much has been done to allay these worries.
WB Discovery released its first post-merger quarterly earnings report on Thursday, but though rumors had swirled about major announcements, strategy shifts and even layoffs, executives were notably reserved about their future plans. On a call with investors, Zaslav indicated that HBO Max and Discovery Plus exist as "complimentary" services and will be bundled together at some point during summer 2023, but gave few other details.
One slide in particular, meant to highlight the complimentary nature of the two services, was immediately roasted on social media for distinguishing them along confusing and potentially inaccurate axes. The graphic indicates that HBO Max skews male, while Discovery Plus leans female, and notes that HBO Max is "lean in" and the home of "fandoms" while Discovery Plus is "lean back" and the home of "genredoms." Most who responded seemed unclear on what these terms even meant.
We learned that the entire company now counts 90.4 million subscribers to its streaming platforms. There were also indications that WB Discovery planned to cap its investment in new kids and family programming over the next few years, along with halting any new content licensing deals. CEO & President of Global Streaming and Interactive JB Perrette also indicated that the company had started the process of developing its own ad-supported free streaming service, similar to Paramount's Pluto TV or Amazon's Freevee.
But perhaps the most revealing part of Thursday's report came in a statement from Zaslav himself. He writes "we intend to maximize the value of [our] content through a broad distribution model that includes theatrical, streaming, linear cable, free-to-air, gaming, consumer products and experiences, and more, everywhere in the world."
It's a potential canary in the coal mine moment, an early indicator that CEOs and investors no longer see streaming as the sole or even the primary distribution channel for content moving forward. It also helps to explain all of this week's other decisions that befuddled fans and onlookers: without the financial boost from theatrical box office returns, WBD doesn't see a path to profitability for direct-to-streaming original films. Without an ad revenue stream for cable TV, WBD perhaps doesn't see a way to pay for enough content for a thriving combined HBO Max and Discovery Plus service. — Lon Harris