amplify la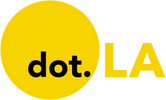 Get in the KNOW
on LA Startups & Tech
X
amplify la
Photo by Sahand Hoseini on Unsplash
L.A. companies raised a total of $71 million in seed funding, a 26% decline from the first quarter of the year.
Ecommerce and Software-as-a-Service (SaaS) companies fared best during the pandemic
Analysts were surprised investment hadn't dropped further.
Mirroring national trends, seed stage investment in Los Angeles slowed during the second quarter of 2020 as venture capitalists focused on shoring up their existing portfolio companies to weather the pandemic. L.A. companies raised a total of $71 million in seed funding, a 26% decline from the first quarter of the year, according to a report released Tuesday from the pre-seed fund Amplify.LA.
But considering the severity of the pandemic, the drop off could have been much worse. More seed deals were completed in the most recent quarter than the same period last year. And there was no decrease in valuations, with seed round sizes holding steady at an average of around $2.5 million.
"I was surprised, like many others, that the funding environment has been as resilient as it has been," Connor Sundberg, a senior associate at Amplify.LA who compiled the report, said by email. "I think in situations like the current pandemic, there's a tendency to jump to the first-order consequences – closures, consumer fears, uncertainty – and sometimes miss the second and third order effects. We've had companies that have seen favorable legislation changes like telehealth or make years worth of progress in adoption because they provide services that have helped keep small and mid-size businesses in operation."
Software as a service (SaaS) startups once again raised the most money of any category, with Nacelle, which makes a web app platform for online retailers, leading the way. It raised $4.70 million in a deal led by Index Ventures and Accomplice VC in June.

Ecommerce startups got a boost as consumers stayed at home during the pandemic and wanted to upgrade their bedrooms and backyards. For instance, Ettitude, maker of bedding and bath products made from organic bamboo, raised $1.6 million in a deal led by Drumbeat Ventures in April. Outer, which sells outdoor sectional sofas, raised $4.3 million in a round led by Mucker Capital in June.
"We saw huge upticks in things related to home improvement, at-home leisure, and learning that benefited from people suddenly spending much more time at home," said Sundberg. "Companies w/ supply power and almost exclusively brick-and-mortar alternatives saw a lift."
However, it was not all good news for ecommerce startups, who faced increasing competition from competitors who had previously been more focused on their brick-and-mortar operations. There was also more competition for certain ad keywords, which drove up prices. And startups that sold travel or outdoor products struggled.
"It really has been a massive mix of outcomes and less of a rising-tide-lifts-all-boats phenomenon," said Sundberg. "The companies we've consistently seen do best, though, are those in ecommerce infrastructure. They benefit from competition from new companies starting to sell online and existing companies increasing sales or spending more to stay competitive. They're perfectly positioned as their bet is one on ecommerce as a whole, not on a specific product or category."
Seed deals were somewhat of a bright spot in the second quarter. Across all rounds, just 140 deals were completed in the second quarter in greater L.A, the fewest since Pitchbook and the National Venture Capital Association began tracking the data in 2014.
Venture funding around the globe was up 15% in the last quarter, accelerating from -5% in the first quarter, according to Goldman Sachs. Meanwhile, deal count fell 14% in each of the last two quarters, reflecting a trend of fewer deals but larger rounds.
As always, it is best not to read too much into quarterly fluctuations, which have a limited data set. But considering the ongoing severity of the pandemic and resulting recession, those trying to raise money in most categories can breathe a sigh of relief.
"I think the longer-term insight we've had is that despite quarterly swings one way or the other, the ecosystem as a whole is moving in a good direction," said Sundberg. "In the past few years, we've seen new funds open their doors, existing funds raise significantly more, and a number of exits that have thrown more talent and mentorship into the ecosystem."

Join us at 11 a.m. Thursday, July 23rd for our next edition of "Female Founders Stories: to Live and Work in L.A." We'll talk with Tea Drops co-founder and CEO Sashee Chandran along with Skylar CEO Cat Chen.
Join dot.LA chief cost and correspondent Kelly O'Grady as we talk with women leaders and entrepreneurs here in the L.A. startup community. We will be exploring how they got started, triumphed over challenges, as well as their favorite success stories and what they love most about living and working in L.A.
Female Founders Stories with Tea Drops & Skylar www.youtube.com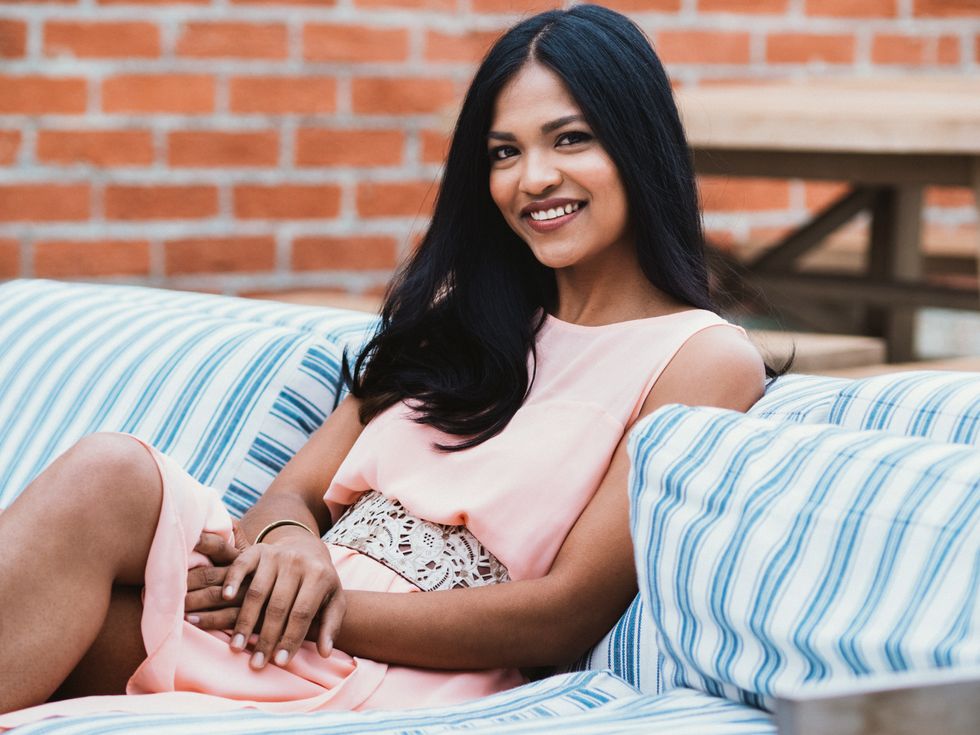 Sashee Chandran, Founder & CEO at Tea Drops
Sashee Chandran, Founder & CEO of Tea Drops
Sashee is founder and CEO of Tea Drops, which creates bagless loose leaf teas — shedding about 20% less waste than traditional tea bag packaging. Tea Drops has become a favorite among new and experienced tea drinkers alike, launching innovative tea experiences that merge flavorful blends, food art and edgy design. Tea Drops are now available in close to 1,500 retailers — and are loved by Oprah Magazine, Chrissy Teigen, and former first lady Michelle Obama. Sashee is a 1st Place $20K WFN Fast pitch winner, 1st Place $100K Tory Burch Fellow Grant winner, and the 1st place $50K PepsiCo WomanMade Challenge winner. She has also raised over $2.5M in VC funding for Tea Drops.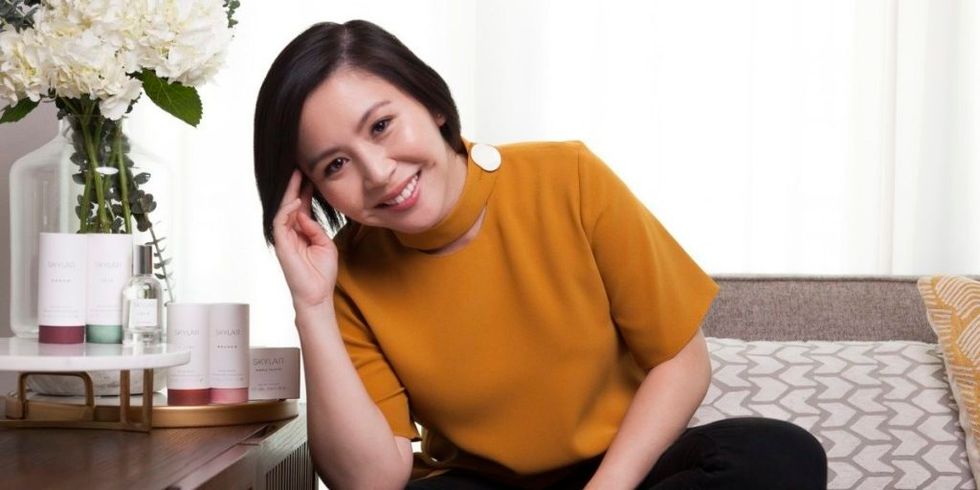 Cat Chen, Founder & CEO of Skylar
Cat Chen, Founder & CEO of Skylar
Founded in April 2017, Skylar is affecting change in the dirty and unregulated $46 billion fragrance industry by creating a whole new world of better-for-you fragrances and body care products. Skylar products are clean, hypoallergenic, and cruelty-free. Our products are inspired by women and a portion of our proceeds go toward Step Up, a non-profit organization benefiting women. In addition to creating innovative products, we're also creating a more convenient and personal way to shop, content that helps women lead a clean lifestyle, and a supportive and engaged community.

Skylar is backed by Upfront Ventures, FirstMark Capital, Amplify LA, and Gingerbread Capital. Other notable investors include Brian Lee (The Honest Company Founder), Karen Katz (former Neiman Marcus CEO), Jake Kassan (Mvmt Watches Founder & CEO), and Jeff Kearl (Stance Socks Founder & CEO).
Cat started her career in management consulting at Bain & Company and continued honing her skills at Apple and Activision Blizzard. She earned a BS in Management Science from MIT and an MBA in Marketing and Operations from The Wharton School, University of Pennsylvania.
Kelly O'Grady, Chief Host and Correspondent
Kelly O'Grady, Chief Host and Correspondent at dot.LA
Kelly O'Grady is dot.LA's chief host & correspondent. Kelly serves as dot.LA's on-air talent, and is responsible for designing and executing all video efforts. A former management consultant for McKinsey, and TV reporter for NESN, she also served on Disney's Corporate Strategy team, focusing on M&A and the company's direct-to-consumer streaming efforts. Kelly holds a bachelor's degree from Harvard College and an MBA from Harvard Business School. A Boston native, Kelly spent a year as Miss Massachusetts USA, and can be found supporting her beloved Patriots every Sunday come football season.
From Your Site Articles
Related Articles Around the Web
Here are the latest updates on news affecting Los Angeles' startup and tech communities. Sign up for our newsletter and follow dot.LA on Twitter for more.
Today:
Anaheim's 'Star Wars' Celebration is Canceled
L.A. Congressman Looks to Limit Police Use of Facial Recognition Technology
L.A. Seed Rounds Are Getting Bigger