disney plus
Disney CEO Bob Chapek doesn't think consumers want to wait 45 days for movies to arrive on their streaming services.
Speaking at a conference hosted by J.P. Morgan on Monday, Chapek didn't say whether that would drive moviegoers to the theaters or drive companies like his to put films on their services faster, but one thing is clear: the pandemic upended one of Hollywood's oldest paradigms.
Asked whether shortening a film's theatrical-only exhibition period to 45 days might induce more consumers to wait to watch on streaming platforms, Chapek said, "I don't think people have that much patience, to be honest with you."
His own company reorganized during the pandemic, thrusting resources at streaming, as the world shifted.
The theatrical window has been one of traditional Hollywood's biggest losers coming out of the pandemic. Already considered by some insiders as a relic of a pre-streaming era Tinseltown, when the coronavirus shuttered theaters, streaming services began pushing the window tighter as they released new films directly to consumers on their platforms.
At its last earnings call Disney announced that two films, "Shang-Chi" and "Free Guy," would receive a 45-day window. Marvel blockbuster "Black Widow", however, will be released simultaneously on Disney Plus and in theaters in July.
Chapek emphasized Monday that Disney's priority has been to give fans the flexibility to watch where they want.
"I think the consumers have realized that they've got the power," he said. "We're a consumer-friendly company, and we'll follow their lead."
Chapek had little to say about the competitive threat posed by a newly merged WarnerMedia-Discovery streaming platform. He highlighted Disney Plus' acquisition of 100 million subscribers in just 16 months as a sign that his company is on the right path.
"This frankly, for us, doesn't really change much at all," he said.
To explain Disney Plus' surprisingly strong growth that led the company to revise its subscriber projections to up to 260 million by 2024, Chapek reemphasized Disney Plus' unexpectedly high penetration among non-family households. He also pointed to upcoming changes as signals for ongoing growth.
Disney's parks, which Chapek called his "secret weapon," will help drive more users to its streaming platforms, he said.
"For the very first time, we've got the opportunity to take our original direct-to-consumer business, which is our parks business, and use it for our newest direct-to-consumer business," Chapek said, referring to streaming.
"We've got a tremendous amount of information on our consumers from our parks business," he added, indicating that this trove of data could help drive further Disney Plus subscriptions.
Chapek further noted that only in 2022 will Disney Plus' content pipeline be running full steam. He also hinted that more sports may be coming to Disney's streaming platforms.
"When the time is right to really stomp on the gas and go even stronger into our direct-to-consumer platforms for sports, we'll do that," he said.
With more content may come a heftier price tag, however. Having noted that the recent price increase of Disney Plus to $7.99 per month didn't result in any material subscriber losses, Chapek said more hikes could be forthcoming.
"We'll reserve the right to increase our price-value relationship through further pricing actions as we add more content and get to that point where we're adding a new piece of content, essentially, every week," he said.
Anyone who thought Netflix's recent slowdown in subscriber growth could open up a path for Disney to make some headway in the streaming war should think again. All eyes were on Disney Plus during Thursday's earnings call, and the streaming service badly underperformed Wall Street estimates for quarterly subscriber growth.
Disney Plus now counts 103.6 million subscribers as of April 3, about 5 million fewer than consensus analyst expectations.
The service surpassed the 100-million-subscriber mark in March, just 16 months after its November 2019 launch – a milestone that took Netflix ten years to achieve. With Disney's lucrative Parks division continuing to suffer from the pandemic, so far results from the company's big bet on streaming have kept its business outlook buoyed. Yet with rapid growth comes great expectations, and in the immediate aftermath of Disney's reported shortfall on Thursday, the company's stock fell as much as 4.5% in after-hours trading.
Nevertheless, chief executive Bob Chapek said the service remains on track to reach between 230 and 260 million subscribers by 2024, as the company forecasted in March.
Analysts had been bullish that the two Marvel series debuting this quarter – "WandaVision" and "Falcon and the Winter Soldier" – would boost demand. Evidently the appeal of Marvel's expansive foray into streaming television did not quite materialize.
Disney also missed consensus revenue expectations, coming about $300 million below the consensus $15.6 billion.
Despite the misses, Chapek said he was "extremely pleased" with how customers responded to Disney Plus's price increase. Hikes in March in the U.S. did not significantly increase churn, he added.
Brett Feldman of Goldman Sachs said in his most recent investor note that a positive consumer response to the service's first-ever price increase would bode well for its long-term growth and profitability prospects. Disney has said it hopes Disney Plus will begin turning a profit in 2024.
And Brandon Nispel, equity research analyst at KeyBanc Capital Markets, wrote in his earnings preview that "profits in streaming will be dominated by a select few," and suggested that Disney is well positioned to be one of those winners. That the service — especially in such a competitive market — can retain customers despite hiking prices is a strong sign of durability.
Disney shares have been trading relatively flat of late, following an extended recovery from its pandemic plummet. By the first Monday after lockdown in March 2020, the stock had fallen over 40% to $86 from its November 2019 then all-time high of $150. It reached a new all-time high by March 2021, surpassing $200, before settling into a stagnant hover between $180 and $190 over the last month, closing at $178 on Thursday.
Investors were hoping for a positive earnings report to help break through that inertia, but instead saw the ticker going the wrong direction, at least for now.
From Your Site Articles
Related Articles Around the Web
Nestled on Sunset Boulevard near Vine Street in the heart of Hollywood, the Cinerama Dome has played host to countless film premieres since it opened its doors in 1963, earning a place in pop culture with appearances in films and TV shows like Quentin Tarantino's "Once Upon a Time in Hollywood," "Entourage" and "Melrose Place."

This week's startling news that the Cinerama Dome — in addition to ArcLight Cinemas and Pacific Theaters' 15 locations — would stay closed for good, caused an outpouring from Hollywood filmmakers, actors, and cinephiles, from horror film director John Carpenter and Lulu Wang, director of "The Farewell," to actors Patricia Arquette and Treat Williams.
And it inspired desperate pleas for help.
"Brad Pitt, buy the ArcLight challenge," tweeted actor Timothy Simons, who appeared in the HBO series "Veep."
Meanwhile, a new Change.org petition aimed at Netflix, Disney, Amazon and Apple, among others, has so far garnered over 11,800 signatures.
Brad Pitt buy the arclight challenge

— Timothy Simons (@Timothy Simons)1618274558.0
Given the theater's historical significance, there has been much speculation over who, if any, its potential savior might be. One obvious possibility: a streaming service like Netflix, Hulu, Disney Plus or Amazon Prime Video, which is certainly not without precedent. In May 2020, Netflix reportedly shelled out $14.4 million to buy Hollywood's historic Egyptian Theater. While the popular streaming service hasn't yet officially disclosed its plans, owning such a venue gives Netflix a prime location to premiere its award-winning films or films it intends to market for awards consideration.

As Dana Polan, a professor in the Department of Cinema Studies at New York University's Tisch School of the Arts, points out, for films to qualify for Academy Award nominations, they must have a theatrical run of at least one week in Los Angeles and New York. It's a policy Netflix observed with its Spanish-language feature "Roma," which had a limited theatrical in a handful of theaters in 2018. (The rule was temporarily loosened because of the pandemic.)
While Netflix, Hulu, Amazon and Disney haven't publicly expressed their desire to purchase the closed theatrical landmark, members of the Hollywood community suggest it would be a smart move. Not only would theatrical runs qualify their original films for Oscars consideration, but it could keep streaming subscribers engaged. (Netflix and Amazon declined to comment. Hulu and Disney Plus did not return requests for comment in time for publication.)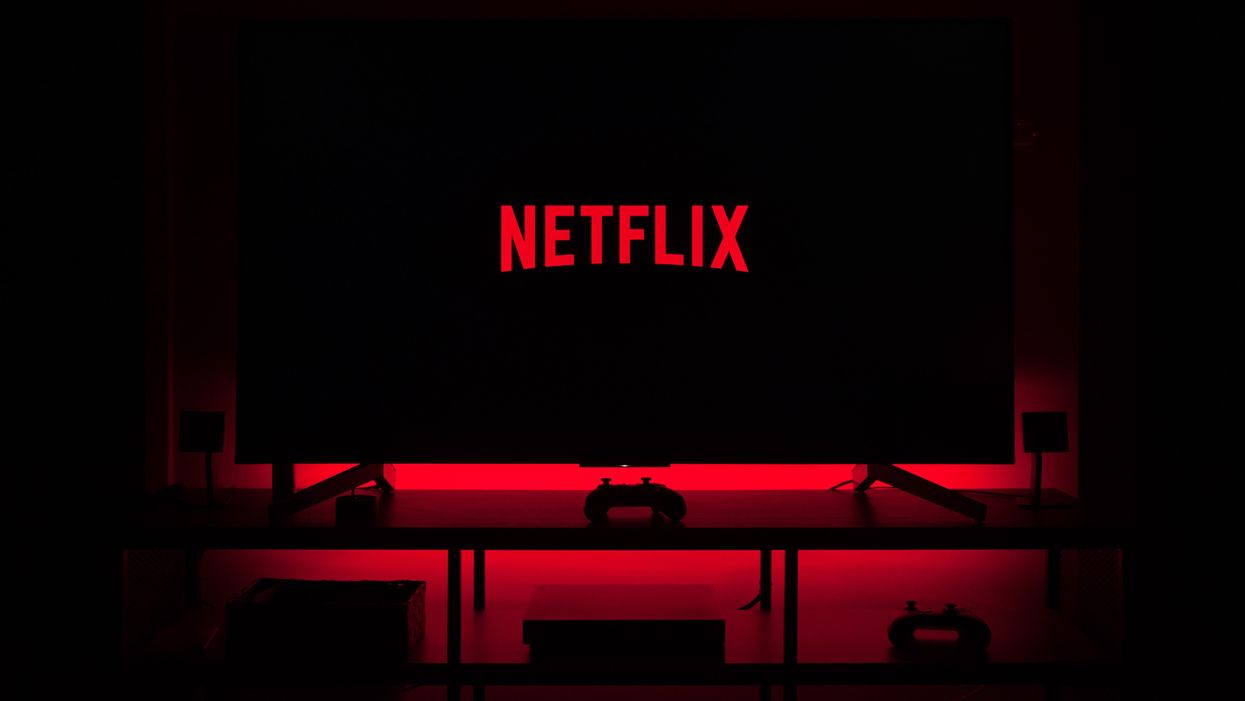 Photo by Thibault Penin on Unsplash
"Adding things to membership [like buying a theater] may seemingly cost money, but in reality, they are a retention device that could be worth it," contends Evan Shapiro, an Emmy and Peabody Award-winning producer who ran IFCTV and Sundance TV for AMC Networks. "If my Netflix membership gets me some discount, choice seat selection and a glass of wine, or if my Amazon Prime membership — which now gets me a discount at Whole Foods — could also get me X number of tickets per month where I can not only go see a new premiere or even a small movie, that's a great benefit. That's an anti-churn move."

It's an open question as to whether the pandemic that forced people to stay at home — and temporarily shut most theaters — made viewers permanent streamers. But it bolstered their numbers and shifted Americans' view of the big screen.
Disney Plus, which launched in November 2019, topped 100 million subscribers last March; HBO Max, which rolled out last May, reached 40 million users this January. And Warner Bros. shocked Hollywood when it announced late last year that its entire 2021 film slate — 17 movies in all, including "Dune" and "The Matrix 4" – would simultaneously debut on HBO Max as well as in theaters.
As the lines continue to blur between the theatrical releases and streaming premieres, ownership of physical theaters could serve as a powerful negotiating chip with content providers.
Related: Explaining the Theatrical Release Window
"It's another way of negotiating with the content providers, because a lot of them — especially the artists who are behind the product — don't want to necessarily miss that theatrical window," said Alice Neuhauser, chief financial officer of Seismic Capital. "So for Netflix to be able to both offer them [content providers] a theatrical window and be able to lock in their streaming [rights], I think makes a great deal of sense. … I think there's still going to be a lot of appreciation for the need to accommodate the desires of those people."
Mitchell Block, a filmmaker who served as executive producer of the Academy Award-winning 2001 documentary "Big Mama" and remains one of the longest-running members of the Academy of Motion Picture Arts and Sciences, saw the first cut of director Francis Ford Coppola's "Apocalypse Now" at the Cinerama Dome in 1979.

"It's very much a unique kind of place that really deserves continued use and preservation," adds Block.
Built in 1963 by Pacific Theaters' parent company the Decurion Corp. and designed by Welton Becket, who also designed the Capitol Records building nearby and Beverly Hilton hotels, the Cinerama Dome remains a unique structure. It was constructed to house what was then a new widescreen Cinerama system with a 70-millimeter projector capable of displaying images onto a curved screen. During its earlier years, The Dome, as it was nicknamed, hosted events including the premiere of the "Battle of the Bulge" and the West Coast premiere of "The Greatest Story Ever Told." It was designated a Los Angeles Historic-Cultural Monument by the Los Angeles Cultural Heritage Commission in 1998.
Salvaging The Cinerama Dome, and possibly several of ArcLight Cinemas and Pacific Theaters locations remains an entirely plausible endeavor, contends Block.
"Whether or not it's Amazon or YouTube that comes in, it's really irrelevant," explains Block, suggesting a hybrid public and private ownership situation whereby a third-party group like Laemmle Theaters, a group of family-run arthouse movie theaters, owned and operated The Cinerama Dome, while other organizations like The Producers and Directors Guilds utilized other locations for their screenings.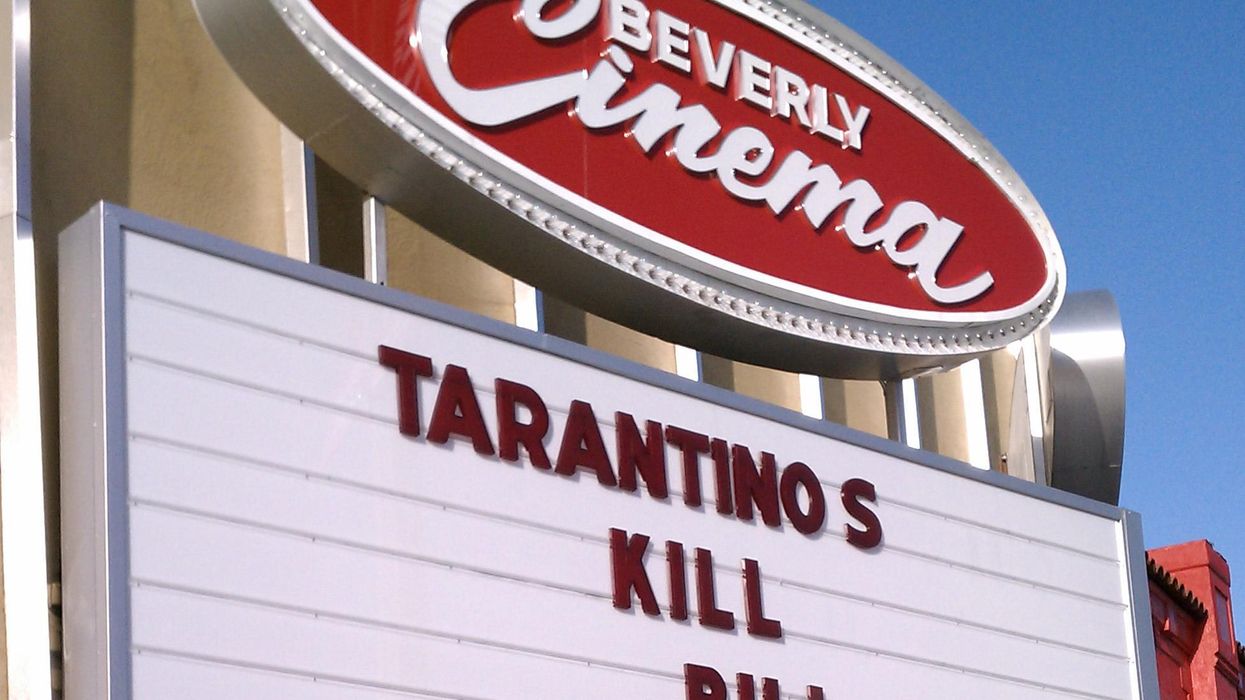 Filmmaker Quentin Tarantino bought L.A.'s iconic New Beverly Cinema in 2007.
The third possible option: an individual benefactor who sees the Dome as a separate purchase from the rest of the ArcLight and Pacific theater locations.

"I think there might be someone who would say, 'I'll save the Dome but not the entire company' and might negotiate that separately'," speculates Polan. "Could that be an individual benefactor? I don't know, but I could imagine Tarantino saying, 'I'm going to save the theater' or creating a consortium to achieve this."
As vaccinations around the U.S. increase and theaters slowly reopen, it's unclear whether audiences will flock back to theaters in droves and whether that will translate into investor appetite for theater chains. Still, there are signs of hope. Warner Bros.' "Godzilla vs. Kong," which also premiered on HBO Max, generated $32.3 million during its opening weekend in late March, making it the largest U.S. box office opening since the lockdown began.
So while the Cinerama Dome has gone dark, it's likely not going away entirely: its status as a cultural monument protects it from being demolished or even significantly altered for at least one year. That's certainly enough time for someone — or some streaming platform — to swoop in and revive the landmark for generations of moviegoers to come.
Sam Blake contributed to this report.
From Your Site Articles
Related Articles Around the Web