outer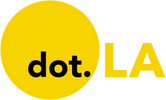 Get in the KNOW
on LA Startups & Tech
X
outer
It's no accident that this has been a banner year for direct-to-consumer furniture brand Outer. The Santa Monica startup co-founded by a former Pottery Barn designer seemed to emerge just as people were forced to stay home and its showroom concept seemed appropriately tailored to the social distanced demands of the pandemic world.

The company, which uses customer's backyards as a showroom for potential customers, is now looking to go beyond retail sales.
Outer CEO Jiake Liu said the company wants to furnish hotels, shopping malls and other businesses with their $95 throw pillows and outdoor sectional couches that retail at upwards of $9,000. And it's got some help. Outer announced on Thursday it raised a $50 million Series B round led by Chinese investor and Capital Today founder Kathy Xu.
"We're pretty excited to start testing the waters for working with hospitality groups: hotels, restaurants, and also shopping centers soon," Liu said.
The global outdoor furniture market topped $15.7 billion in 2020, and it's expected to grow 5.7% by 2027, according to a September report from Global Market Insights. The market was already on the rise before the pandemic, but like many industries, the coronavirus accelerated the existing growth trends.
Outer distinguishes itself from competitors like IKEA, Home Depot and Pottery Barn with their high-end eco-friendly designs inspired in part by co-founder and Chief Design Officer Terry Lin.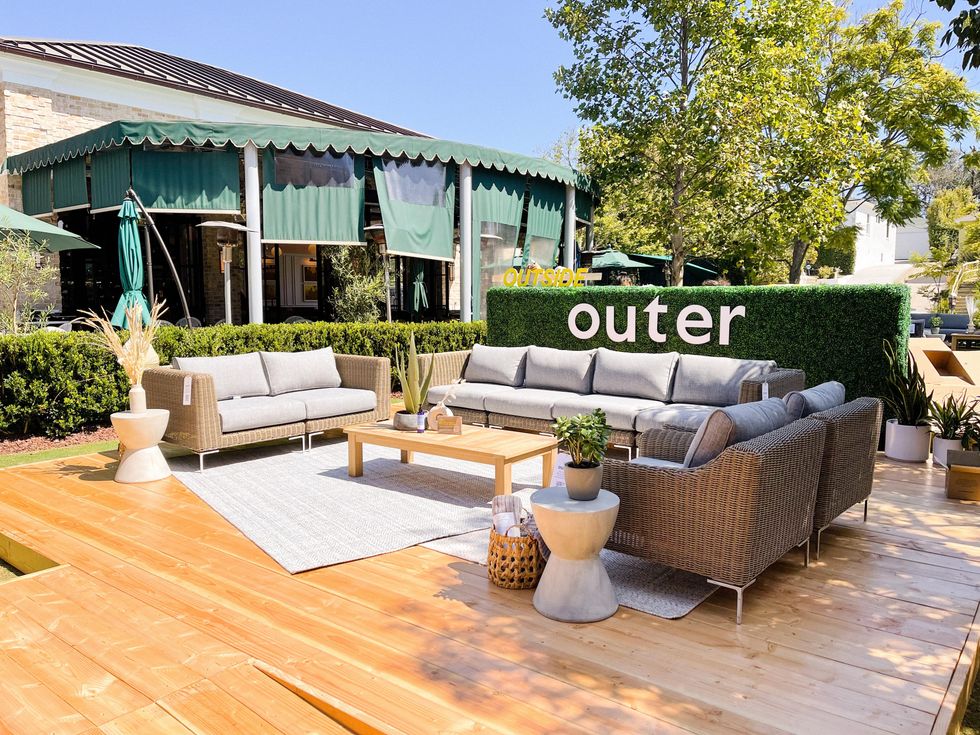 The company's wicker furniture, blankets and rugs are all made with recycled materials and Liu wants to use some of the Series B funds to invest heavily in making Outer's materials renewable.
A 2019 report from Grand View Research found that while residential purchases of outdoor furniture are still holding steady globally, the real growth is in the commercial sector. The report predicted explosive growth in commercial markets in Asia, including India and China, where Outer does its production at Liu's family-owned factory.
"The area that I'm from, there are a lot of master craftspeople that can actually weave rattan and this all weather wicker," Liu said. "It's a technique that we can't find that readily available in the U.S."
The facility isn't owned by Outer, but it's affected by its demand for sales. Liu said with the pandemic spurring customer demand, the production facility hired roughly 100 people in China over the past 18 months.
"I am really bullish about this marriage of Chinese supply chain and American design," Liu said despite the COVID-related supply chain disruptions that have delayed supply chains and bottle-necked the Los Angeles and Long Beach ports that it relies on.
Liu wants to use some of the Series B funds to invest heavily in making Outer's materials renewable. The company's wicker furniture, blankets and rugs are all made with recycled materials.
New investors Tribe Capital, C Ventures and Santa Monica-based Upfront Ventures joined the round, alongside participation from existing investors Santa Monica-based Mucker Capital, Marina Del Rey-based Mantis VC and Reimagined Ventures.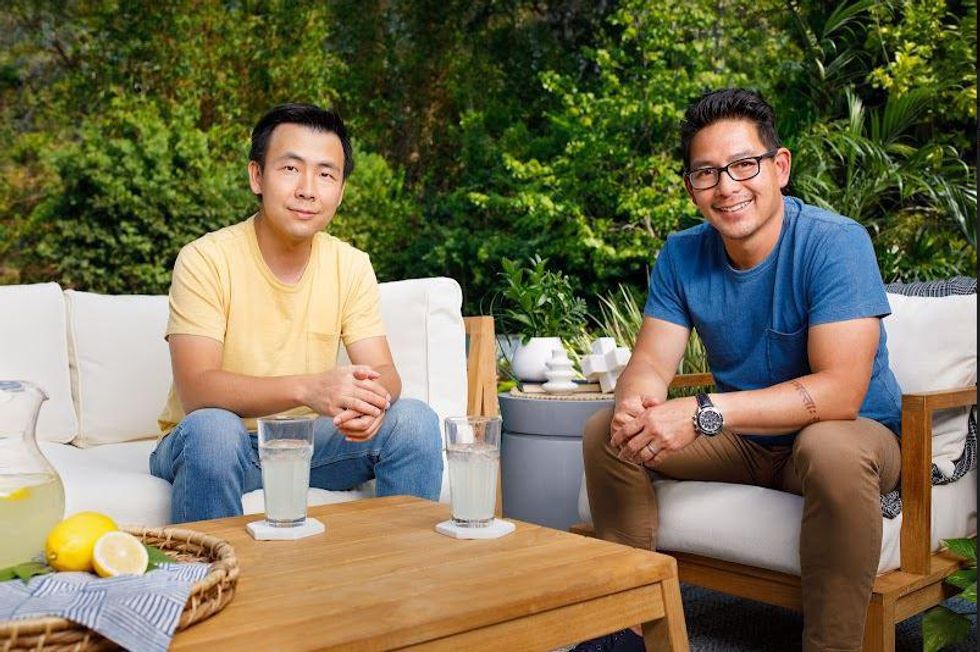 Outer co-founders Jiake Liu (left) and Terry Lin.
Since its launch in May 2019, the company has raised $65 million.
Liu says Outer's pricing reflects the supply chain and added that the production of its woven materials is difficult for Outer to do outside of China, where his family is from.
Another factor spurring Outer's growth is its unique model for showrooms. Instead of leasing costly real estate to operate a showroom, the company recruits existing customers who own their furniture to join its neighborhood showroom program. The furniture owners earn $50 per showing plus a 10% discount, and often network with people in their neighborhood to show off their new setups and encourage them to buy in.
"There is a huge influx of just customers, looking for anything for their yard" or outside spaces, Liu said. "There's never been this level of demand and it's largely catalyzed by the pandemic."
Linda Kruse is a member of the neighborhood showroom program. Kruse said she found Outer while looking for "gorgeous and interesting" furniture for her backyard in her new Woodland Hills home a couple years ago and was the third person to sign up for the home showroom program.
Kruse said beyond the designs and durability, the eco-friendly aspect of Outer was a selling point.
Outer counted 1,000 virtual showrooms across the country as of July. The company employs 70 people in its offices, but Liu said it'll use some Series B cash to hire more people and double its headcount by next year.
"The big selling feature was that they guaranteed their product for 10 years," Kruse said.
Courtesy of Outer
It turned out 2020 was the perfect breakout year for Outer, the Santa Monica-based direct-to-consumer outdoor furniture brand that first came to prominence after impressing Shark Tank judges in late 2019.
Consumers – forced to spend practically all their time at home last year – were eager to upgrade their patios, backyards and decks. And they did not want to venture into stores and talk to pushy salespeople when they could just as easily order online.
The company saw a 1000% increase in sales last year from 2019, when it was founded by Terry Lin, a product designer who made his name at Casper, IDEO and Pottery Barn, and Jiake Liu, an angel investor who was born and raised in China.
Outer announced Tuesday it has raised $10.5 million in Series A funding led by Sequoia Capital China that will be used to further expand its product line and open a thousand of what it calls "neighborhood showrooms" by the end of the year. Those are where satisfied customers open up their backyards to evangelize Outer furniture – putting a modern sharing economy twist on the multilevel marketing companies like Mary Kay that have been around since the 1960s. But there's a key difference: To avoid high pressure sales tactics, hosts are only compensated for their time, $50 a visit.
The Series A comes after a $4.3 million seed funding round in September led by Mucker Capital, which also participated in a 2018 $1.5 million seed round.
Lin and Liu responded to dot.LA's questions via email about why they think the brand has caught on, and how they plan to use the new capital to jumpstart growth even as stay-at-home orders lift.
What do you attribute the 1000% increase in sales to?
Since launching our inaugural product, the Outer Sofa, in May of 2019, we have been consistently getting raving reviews from our early customers. We were featured on Shark Tank at the end of 2019, which drummed up even more interest for our brand for 2020.
Our Neighborhood Showroom program has been integral to our growth. Hosts have been incredible brand partners and refer new customers to us every day. Knowing that we hit product-market fit and having found a few sustainable customer acquisition channels, we doubled down on growth in January 2020. Our growth curve became even more steep come April, when people started sheltering in place and finding sanctuary in their own outdoor spaces.
What has been the most popular product?
Our Pacific Gray five-Piece Outdoor Sofa has been hands down the most popular product due to its modularity, mattress-level comfort, camping-gear level ruggedness and our patented OuterShell integrated cushion cover.
How has the pandemic changed what people buy from you?
Our modular outdoor sofa collection has been the only product we offered until we released our 1188 eco outdoor rugs (1188 recycled plastic bottles went into each rug), which sold out in record time. As weather cooled in the last few months, we released our tailor-designed, all-weather cover collection that also sold out in less than two weeks.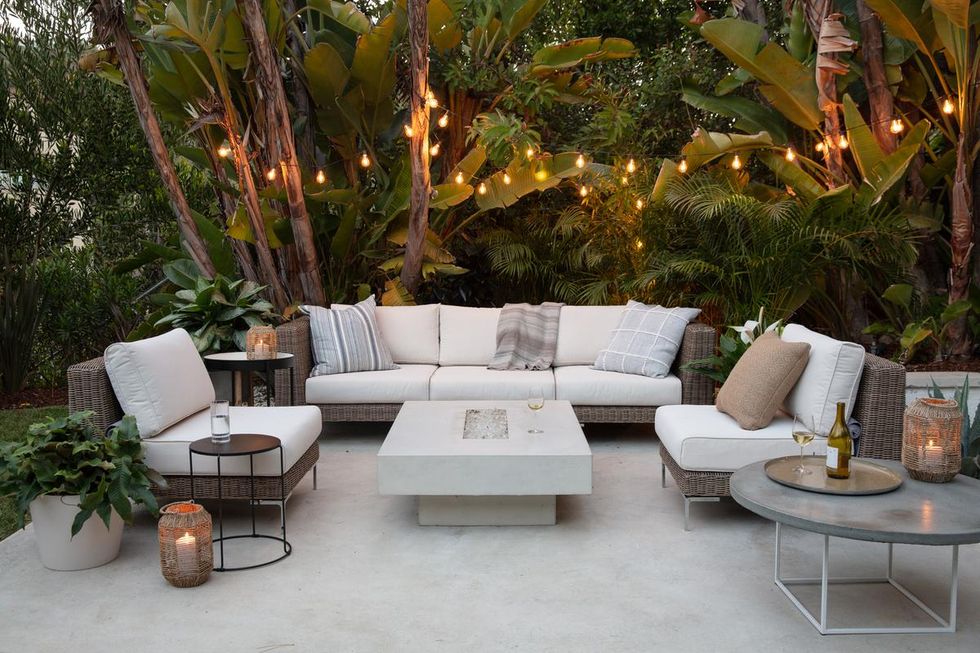 Outer's popular five-piece outdoor sofa set retails for $5,850Courtesy of Outer
Do you worry that you won't be able to sustain this level of growth once the virus subsides and people are not spending as much time at home?

We actually foresee an even stronger year in 2021 for outdoor living. There has been a historic number of homes bought and sold in 2020 in the "Great Reshuffling." According to recent real estate market research, sales of million-dollar homes doubled, and all of those homes are waiting to be furnished with beautiful and functional outdoor furniture. Businesses, offices, and homes will continue to value open/outdoor spaces as people ease back into socializing safely. We are also exploring B2B opportunities as the travel industry bounces back, and hotels, restaurants, and other travel destinations are seeking durable outdoor furniture in droves.
This past year has been like nothing we've seen before and will shape our generation and future generations to come. While we don't have a crystal ball to tell us how we are going to maintain our growth, we believe that the world will not go back to the way it was.
For example, retail continues to transform to meet the needs of expectations of today's consumer. Companies are rethinking what the future of the workplace will be. Employees may never go back to the typical five 5 days in the office every week. The uncertainty has shown us how important it is to create a sanctuary at home - the one place that gives your family a sense of security.
Can you provide more context for what you plan to use the new capital for? What new products can we expect?

The new capital will be used for product development, team expansion and community building. What made us successful in the first place was the fact that our team spent well over a year designing and developing the first product down to the nuts, bolts and yarns of the fabrics. As we evolve from a single-product company to an outdoor lifestyle company with many more highly sought-out products like tables, loungers and chairs, we will continue to invest heavily into material research and product development in order to differentiate our offerings even more from everything else in the market. We will also tackle tangential products beyond furniture in order to make outdoor living even more comfortable, hassle-free and sustainable for all. We grew our team from ten in the beginning of 2020 to 30 by the end of the year, and the new funding will allow us to double or even triple our team again this year. We are hiring across the board.
How did Sequoia Capital China come to be the lead funder? (As opposed to a domestic firm?)
We were fortunate that we had an oversubscribed round with multiple competing term sheets. There are many reasons why we went with SCC, who has been behind the fastest growing consumer startups in the world. One specific reason is because our partner at SCC has deep domain expertise in furniture, global supply chain and international consumer markets. They are uniquely qualified to help us in product R&D and supply chain in the immediate term, paving the way for us to build a global outdoor living brand.
The Q&A has been edited for brevity and clarity.
From Your Site Articles
Related Articles Around the Web
Los Angeles is home to around 5,000 startups, the majority of which are in their young, formative years.
Which of those thousands are poised for a breakout in 2021? We asked dozens of L.A.'s top VCs to weigh in. We wanted to know which companies they would have invested in if they could go back and do it all over again.

Yesterday, our investors picked their favorite Series-A or later startups, and not surprisingly there was more consensus, with familiar names like PopShop Live and Scopely leading the way.
But the most lucrative returns come from identifying companies in their infancy, as recent blockbuster IPOs vividly demonstrate. For instance, Sequoia's $600,000 seed check to Airbnb in 2009 accounted for 70% of its shares in the company and helped it get into competitive later rounds. When the vacation rental service went public last month, Sequoia's stake was worth $4.8 billion.
What will be the next breakout? The complete list is below and is ranked in random order except for the first three, which stood out by virtue of getting multiple votes: Pipe enables companies with recurring revenues to tap into their deferred cash flows with an instant cash advance. Clash App, Inc., is a TikTok alternative launched by a former employee of the social network in August. And XCLAIM allows bankruptcy claims to be digitally traded.
Lead art by Candice Navi.