hbo max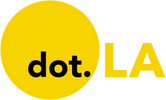 Get in the KNOW
on LA Startups & Tech
X
hbo max
Netflix and Google Are Poised to Dominate L.A. After the Pandemic
Are the upfronts turning into TV execs' personal "Black Mirror'' episode?
The annual feeding frenzy—in which C-suite television executives auction off highly-viewed (and costly) advertising time slots— is changing as new streaming behemoths shake up the market. The event often gives viewers and industry watchers insight on what shows are poised to become cultural phenomena, but that too seems to be disrupted at this year's proceedings.
It's been two years since major networks and television players convened in New York for a week, and it's clear that technology is going to change a lot about how the process works.
Streaming, a popular way to view content, doesn't follow traditional ad slots the way broadcast does. Nonetheless, last year ad-enabled streaming services–including Peacock and Hulu–slurped up a large slice of ad dollars. But this year may prove a turning point, as services like HBOMax and Disney Plus begin tinkering with ad-laced streaming, and Netflix promises to quickly roll out an ad-supported subscription tier. Large networks like ABC and NBC will have to start competing with streaming for the favor of companies and their ad money.
Another thing changing the market: the ads themselves. With more data at their fingertips, streaming services can offer far more personalized and targeted services than their network counterparts. Netflix and Disney collect mountains of data that can gauge what ads are most relevant to their viewers. That's a huge plus for advertisers, even if streaming services like Disney restrict what kind of ads it will show.
Legacy TV companies have already taken note. NBCUniversal took great pains at Monday's pitch meeting to offer their Peacock streaming service as an example of a dual streaming-and-broadcast model and lambasted streaming services that once showed disdain for advertisers and ad breaks.
"At those companies, advertising could seem like an afterthought… or even worse, a new idea for a revenue stream, but not here," NBCUniversal's ad sales chief Linda Yaccarino said, according to The Hollywood Reporter. "At NBCUniversal, advertising has always been an asset for our business… designed to enhance your business."
Adding to the instability, Nielsen ratings, which has been the universal standard for measuring viewership, is being challenged. The company's ratings were once the gold standard used, in part, to determine the time slots and networks that had the most viewers (and which became the most coveted by advertisers).
Last year, Variety reported major networks complained that the company was likely undercounting viewership due to pandemic-related restrictions, like being unable to go into peoples' homes and making sure the data-collecting technology was properly working. In its wake, software-enabled startups have popped up to better gather data remotely.
Washington-based iSpot.tv received a $325 million investment from Goldman Sachs after acquiring similar companies including El Segundo-based Ace Metrix and Temecula-based DRMetrix. Pasadena-based tvScientific raised $20 million in April to glean adtech data from smart tvs. Edward Norton's adtech firm EDO raised $80 million in April and booked a deal with Discovery ahead of the upfronts.
Nielsen also lost its accreditation with the Media Ratings Council, and without a standard ratings guide for the industry, navigating the upfronts will be a far more uncertain and nebulous process for both networks and advertisers.
With tens of billions of dollars on the line, advertisers are demanding more than just well-produced shows networks and streaming services alike—sophisticated ad placements is the name of the game.
Netflix's promised ad-supported tier and crackdown on password sharing could launch by the end of this year, with the streaming giant reportedly accelerating its timeline on the moves after losing subscribers last quarter.
Executives at Netflix told staffers that they aim to introduce a cheaper subscription with ads during the final three months of 2022, according to the New York Times. The company plans to start restricting password sharing around that same time, the report added.
Bringing commercials to Netflix by year's end would be a much faster timeline than company leaders have previously signaled. On the company's first-quarter earnings call last month, co-CEO Reed Hastings told investors that advertising was something Netflix was "trying to figure out over the next year or two."
That itself was a big deal, given Netflix's long-standing opposition to ads. But the company's streaming rivals have shown that customers are increasingly willing to sit through commercials if it means paying less per month in subscription fees. While competitors like HBO Max and Paramount Plus continued to grow their customer bases last quarter, Netfllix lost 200,000 subscribers and expects to lose 2 million more in the current quarter.
Netflix has also blamed password sharing for its sluggish growth, estimating that 100 million households may be using accounts without paying for them. (The company has 222 million paying customers globally.) In March, the company started testing extra charges for subscribers to share passwords outside of their households, initially rolling out the changes in Chile, Peru and Costa Rica.
Greg Peters, Netflix's COO, said during the last month's earnings call that the company would "go through a year or so of iterating" before deploying a password sharing plan. Now, according to the Times, Netflix wants to roll out the extra charges "in tandem" with the ad-supported tier it aims to launch later this year.
From Your Site Articles
Related Articles Around the Web
This is the web version of dot.LA's daily newsletter. Sign up to get the latest news on Southern California's tech, startup and venture capital scene.
The streaming wars just got a new heavyweight contender.
HBO Max and Discovery Plus will combine into a single subscription service after Discovery completes its merger with WarnerMedia this year, Discovery CFO Gunnar Wiedenfels said Monday.
The decision creates a streaming platform with the content arsenal and customer base to compete with the upper echelon of streaming giants, such as Netflix, Amazon Prime Video and Disney Plus. The combined app will include WarnerMedia's HBO premium shows and Warner Bros.' movies, as well as Discovery's roster of unscripted programming.
Some initially speculated that the soon-to-be-merged media giant—which will be called Warner Bros. Discovery—could keep its HBO Max and Discovery Plus apps as standalone products. Discovery CEO David Zaslav has long been a proponent of the cable bundle, which has been similarly applied to the streaming service model by the likes of Disney.
"I think combining all of the content into a single app will ultimately make it much more compelling for the consumer and make it a true competitor to Netflix's breadth and depth of content," Bloomberg industry analyst Geetha Ranganathan told dot.LA.
The move is not just about content. Warner Bros. Discovery can cut costs by streamlining multiple apps, bringing marketing and technology efforts under a single roof, she added. Plus, Discovery's cable channel content – already edited with natural commercials in mind – is optimized for the ad-supported model that consumers are gravitating towards.
"HBO Max wants to accelerate an advertising tier and Discovery's content will help them do that," said Michael Nathanson, of the MoffettNathanson tech and media research firm.
Many details remain, from when the combined service will launch to how much it will cost. HBO Max is already on the pricier side at $14.99 per month (or $9.99 with ads), while Discovery Plus currently costs $4.99 per month with ads or $6.99 without. A combined app that costs more than $14.99 would seem to be a nonstarter for many consumers, some of whom already plan to ditch a subscription this year because it's too expensive.— Christian Hetrick