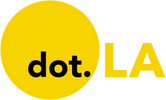 Get in the KNOW
on LA Startups & Tech
X
David Shultz
David Shultz
David Shultz is a freelance writer who lives in Santa Barbara, California. His writing has appeared in The Atlantic, Outside and Nautilus, among other publications.
Courtesy of Faraday Future
Electric vehicle hopeful Faraday Future has had no shortage of drama—from alleged securities law violations to boardroom shake-ups—on its long and circuitous path to actually producing a car. And though the Gardena-based company looked to have turned a corner by recently announcing plans to launch its first vehicle later this year, Faraday's quarterly earnings report this week revealed that demand for that car has underwhelmed—to say the least.
Among the business updates and organizational changes disclosed in its first-quarter earnings release on Monday, the company tucked in one startling number: 401. That's the number of paid pre-orders that Faraday said it had received for its first production vehicle, the FF 91, as of March 31.

The paltry number is especially interesting given the context of the automaker's rocky history. Earlier this year, the publicly traded company found itself in hot water with the Securities and Exchange Commission, which is now investigating allegedly inaccurate and misleading statements made by Faraday to investors. Those statements, according to an internal review by the company, include misrepresenting how many pre-orders it had received for the FF 91: Originally, Faraday reported more than 14,000 reservations on its books, but it later emerged that an overwhelming bulk of those pre-orders were unpaid—with only a few hundred actual, paid deposits on the vehicles. (What's more, nearly 80% of those pre-orders were allegedly from a single, undisclosed company that may have been an affiliate of Faraday's, according to a blistering report by short-selling firm J Capital.)
Faraday's earnings report also highlighted first-quarter developments including leadership moves, production partnerships and its unveiling of the first production-intent FF 91. The company noted that it had received a dealer and distributor license from the state of California that should allow Faraday to sell vehicles online anywhere in the U.S. It also signed a lease for a showroom in Beverly Hills, and is currently on the search for a second such location in the U.S. Additionally, Faraday Future's second car, the FF 81, will be produced in South Korea in partnership with auto manufacturer Myoung Shin, with production slated to begin in 2024.
In terms of financials, Faraday reported an operating loss of approximately $149 million in the first quarter—up from a loss of $19 million in the same period last year. The company has $706 million in total assets on its balance sheet, including $276 million in cash. Faraday's stock closed Wednesday's trading at $3 per share—down roughly 50% since the start of this year.
From Your Site Articles
Related Articles Around the Web
Courtesy of CropSafe.
This January, John McElhone moved to Santa Monica from, as he described it, "a tiny farm in the absolute middle of nowhere" in his native Northern Ireland, with the goal of growing the crop-monitoring tech startup he founded.

It looks like McElhone's big move is beginning to pay off: His company, CropSafe, announced a $3 million seed funding round on Tuesday that will help it develop and scale its remote crop-monitoring capabilities for farmers. Venture firm Elefund led the round and was joined by investors Foundation Capital, Global Founders Capital, V1.VC and Great Oaks Capital, as well as angel investors Cory Levy, Josh Browder and Charlie Songhurst. The capital will go toward growing CropSafe's six-person engineering team and building up its new U.S. headquarters in Santa Monica.
The nascent agtech company began in 2019 as a project between McElhone and his co-founder and high school classmate, Micheál McLaughlin. Growing up in the Northern Irish countryside, the pair developed an interest in technology, which led to ideas about how such technology could aid the agricultural communities they were raised around.
"We noticed that there was a lot of really new, cool technology coming into the farming market at the time," McElhone told dot.LA. "But every single farmer in our area hadn't a clue how to get started with all this new fancy technology, because they would have to go to training sessions or learn how satellite imagery from NASA works. And farmers—their job is to farm, not to interpret data."
The first version of CropSafe's software aimed to bridge that gap. At its core, the platform is an interpretation engine that scrapes and parses through troves of weather data and satellite imagery to find the information that farmers need to grow and harvest more effectively. "CropSafe did that work for you and spots useful nuggets like, 'Hey, there's blight in field no. 14; here's the exact location and what you need to do next,'" McElhone explained.
But the project, which began simply as a tool for friends and family in Northern Ireland, started drawing attention from users around the world; to the founders' surprise, people began offering to pay for the service. "That was kind of a turning point—realizing it wasn't just our 200 people that wanted to use it," McElhone said. So he packed his bags and moved to Southern California at the start of this year to try to build out the software in one of agtech's hottest markets.
McElhone and McLaughlin now believe there's a better way forward that would position CropSafe as more akin to a fintech platform for farmers: Because the software collects so much data on farms, it can offer insights into removing bottlenecks that farmers could leverage to secure crucial financing for equipment and other needs.
"If a farm is leasing three combines this year, with the data we have on that farm [and its] crops, we might be able to say: 'Hey, if you lease an additional combine this year, we know that you will produce so-and-so additional yield and produce $25,000,'" according to McElhone. In an ideal scenario, CropSafe could allow the financing for that combine to be approved instantly on the strength of the data on its platform; the farmer clicks a button on the app, and the combine gets delivered the next day.
So far, McElhone is tight-lipped about partnerships in this area of its business, but said announcements should be coming this summer. The company is also considering offering farmers insights into the best times and places to sell crops, with CropSafe taking a small cut of revenues for the service. (The idea is that farmers would only pay when they see increased sales from using CropSafe's insights, McElhone said.)
But the move to Santa Monica has already proven fertile for the company, which is planning to announce partnerships with other agtech companies that would allow CropSafe to act more as an operating system—one connecting autonomous tractors, weathers sensors, and other "internet of things" technologies to ensure better, more sustainable crops. With local startups like Future Acres and Abundant Robotics already operating in the space, CropSafe seems poised to benefit from Southern California's position as a hub for agtech in the U.S.
Related Articles Around the Web
To be clear, all three of those things will be needed if the Biden administration wants to reach its lofty goal of having 50% of all new car purchases be EVs by 2030. But the study shows that a simple educational intervention could have more swaying power than better technology or greater financial incentives.

The core of the new research argues that we put too much emphasis on battery range. By analyzing how people in the U.S. and Germany actually drive, the researchers showed that 90% of one's mobility needs can be met with a range of just 124 miles. Depending on the model, a new Tesla should get you anywhere from 316 to 391 miles on a single charge—well more than double what the average person needs for 90% of their trips.
Part of the problem, I think, is that people underestimate how far 300 miles really is. Modesto is less than 300 miles from Los Angeles! Bakersfield, Fresno, Las Vegas and Tijuana are all well within the range of single charge from L.A. And I mean, if you can get to Vegas and Tijuana, what more do you really need? Who are you, Marco Polo? (Also, chargers do exist.)
Even an EV with just 50 miles of range was found to be compatible with more than 75% of all car trips—though, on average, study participants estimated that such a vehicle would only be good for a little more than half of their driving. Participants also guessed that a 120-mile range—which, as mentioned, would serve 90% of all trips, according to the study—would only meet around 60% of their driving needs. Interestingly, even the longest range floated by researchers, 240 miles, was only rated by participants as usable for about 65% of their driving; in reality, a battery with that kind of range should be good for about 95% of car trips in the U.S. or Germany.
In the next phase of the experiment, the researchers presented a new group of participants with custom-tailored information about the actual compatibility of EVs with their driving habits, and then asked them to rate how effective various battery sizes would be for their transportation needs. That intervention significantly closed the gap between drivers' perceived needs versus their actual needs, and significantly increased their willingness to pay for an EV—even more so than information about easy access to charging infrastructure or financial incentives.
The researchers concluded that correcting this compatibility bias—and convincing drivers they need not fear about EV driving range 90% of the time—may be an effective strategy toward getting more electric vehicles on the road. — David Shultz