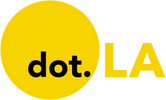 Get in the KNOW  
  on LA Startups & Tech  
X
David Shultz
David Shultz
David Shultz is a freelance writer who lives in Santa Barbara, California. His writing has appeared in The Atlantic, Outside and Nautilus, among other publications.
Rivian's Q2 numbers are delightfully boring.
Rivian, the fledgling electric vehicle startup in Irvine, CA, released its Q2 earnings yesterday. I'm happy to report they're pretty boring! There were no big surprises from RJ Scaringe's EV hopeful, but here are the report highlights:

~$15 billion of cash, cash equivalents, and restricted cash as of June 30 2022.
98,000 net R1 preorders
Amazon has ordered 100,000 electric delivery vans
Rivian has produced 8k vehicles so far
The company is still on pace to deliver 25,000 vehicles in 2022
-Actual revenue was $364 million.
If you've been paying close attention to Rivian, none of these numbers are new or surprising. Revenue was a bit higher than anticipated–about 10% more than the $337.5 million expected. But even with the revenue bump, the company remains heavily in the red—as expected. Rivian lost $1.7 billion in Q2.
At its current burn rate, Rivian could run out of cash in about two and a half years. Obviously, the company will need to increase production to avoid this. Part of that effort will involve the company's third consumer vehicle, the R2, which will be cheaper than the R1T and R1S models currently on offer. R2 production is expected to take place at Rivian's gigafactory in Georgia, set to come online in 2025. Scaringe has indicated he believes the company has sufficient cash on hand to reach that milestone.
Rivian's stock price has remained basically flat since the earnings call–a welcome change from the company's turbulent spring. In the run up to the earnings call, some analysts were forecasting as much as a 12 point swing in either direction.
Boring Q2 numbers may actually be a good sign for the embattled EV maker. An even better sign would be positive cash flow, but the newest numbers indicate that milestone is likely still a few years away at the very least.
From Your Site Articles
Related Articles Around the Web
It's not exactly easy to understand what ProducePay does, so let's get that out of the way first.

The Los Angeles-based fintech company essentially functions as a digital marketplace for produce that connects farmers to distributors and sellers.
"We go to your farm. We understand what your production capability is. If you need capital to achieve that, we help get that set up for you," explains CEO Pablo Schwarzbeck. "Ultimately, we help you find the buyers—or for the buyers, help them find the sellers."

Screenshot courtesy of ProducePay
To enable the trade of perishable goods like fruits and vegetables, ProducePay has had to become an underwriter for more than 1,500 farms across the Americas. Those farms can range in size from a few acres all the way up to multinational giants that supply hundreds or thousands of grocery stores. And the only way to figure out who to trust and how to lend money is by getting boots in the dirt. Schwarzbeck, who grew up on a fourth-generation farm in Northwest Mexico, spent nearly 100 days visiting farms during the pandemic last year.

"Do these people know what they're doing? Do they have any experience farming? Do they have the infrastructure to support it? Do they have accountants? Do they have a proper staff of people beyond farming that will ultimately be able to run this like a business? Do they have the partners to buy produce? Do we trust their partners?" asks Schwarzbeck.
ProducePay makes its money by taking a small percentage of each transaction completed on their site. It also lends capital to farmers and distributors it feels will be able to pay it back . And of course they're also collecting and selling data on the cost and distribution of crops, among other industry insights.
"Our job really is to create transparency and trust that allows both parties to feel comfortable," says Schwarzbeck.
The amount the company charges per transaction ranges from .5% to 10% and depends on the amount of value that ProducePay can generate for the client.
"We try to take about no more than one out of every four points that we get back," says Schwarzbeck, meaning if ProducePay can help a farmer sell 40% more produce, it'll take 10%. If it can only help them sell 2% more, the company takes 0.5%.
This sort of clinical approach to fintech underwriting has remained the core of ProducePay's strategy since its inception. But this summer the company added a new pillar to their underwriting model: climate pricing.
With consumer demand for sustainably grown, low-carbon foods increasing, ProducePay is adding economic incentives to its platform to encourage farmers to lower their carbon footprint.
Through a partnership with ALLCOT, a company specializing in greenhouse gas emission offsetting, the fintech company is offering a way for farmers to access the carbon market.
Schwarzbeck says that many of the growers he works with were already practicing a variety of sustainable farming techniques. With ProducePay, they can now sell carbon credits on voluntary carbon markets, meaning they get paid to grow more sustainably. The specifics of how this plays out and which carbon markets are used can vary, but the idea is that ProducePay evaluates a farm, establishes how much carbon it's using, and then recommends Climate-Smart Agriculture practices as outlined by the United Nations. Farmers can then practice strategies like crop rotation, minimum tillage and cover crops usage to reduce their carbon footprint. Once the carbon savings are calculated and confirmed by an external audit, they can be converted into credits and sold.
When used as a way for corporations to buy their way out of causing climate damage, carbon offsets remain dubious for a large variety of legitimate reasons. However, following sustainable farming practices can actually make a difference in the Earth's carbon budget: Rather than buying a bandage for the damage a company is doing, selling credits incentivize farmers to do less damage to begin with. And Schwarzbeck says with consumer demand for sustainable produce constantly rising, adding the environmental pillar to their underwriting model has fundamentally changed how the company is doing business.
"Consumers are really starting to vote with their wallets," he says. "That has been such a palpable movement in the market that has literally shifted how we underwrite the farmers right now."
From Your Site Articles
Related Articles Around the Web
Courtesy of Ivan Radic on Flickr
This is the web version of dot.LA's daily newsletter. Sign up to get the latest news on Southern California's tech, startup and venture capital scene.
Sick of reading about the future of gas stations yet?
No? Good. Because I'm not sick of writing about them.
In my last newsletter I talked at length about California's ambitious vehicle electrification goals and the impact they'll have on the demand for gas. This week I want to talk about the realities of recharging and how those could create a philosophical shift in designing roadside rest stops.
Despite some pretty slick advances in battery technology over the past decade, charging an electric vehicle still takes longer than filling up a gas tank. Even the fastest level 3 chargers still take 30 minutes or more to juice up the average sedan or pickup truck battery.
What to do with all that time?
This is America, so you can bet somebody is going to try to sell you something. This spring, Elon Musk floated the idea of adding short drive-in-style movies and food served directly to your car at a proposed supercharging site on Santa Monica Boulevard in Hollywood. But Stack Charge, a Culver City-based startup, is angling to take the idea even further. The company recently purchased a 1.3-acre plot in Baker, California that will host a charging station replete with restaurants, lounge areas, WiFi and other amenities. The company's goal is to install 40 chargers and open by Q2 2023. Plans for an additional 10 hubs spread across Southern California are also in the works.
Compared to your average Shell or Exxon station, the mockups look downright swanky—more along the lines of a new Chipotle or a bank than the familiar brightly-lit convenience stores bearing gifts of burnt coffee, hot dogs on rollers and Monster Energy cans. This is fine, and I'd definitely be grateful for a place to sit and scroll on my phone while my car charges, but maybe we haven't gone far enough. What else could you do in 30 minutes? How about an arcade? Trivia? Ping-pong tables? Nine holes of mini golf! Carnival rides! A TED Talk! A round of speed dating! Slot machines! A Build a Bear Workshop! A grocery store!
Admittedly, some of these ideas are better than others, but the point remains: EV charging will change how we view rest stops and will open up new commercial opportunities. Suddenly a quick sit-down restaurant becomes much more realistic. Are we about to see an Applebee's renaissance? Is Darden Restaurants stock a smart buy? Maybe. For now, EV drivers are overwhelmingly wealthy and white, so I'd be guessing more along the lines of juice bars, coffee shops, kale salads and gluten free cupcakes—a hilariously disorienting departure from the current gas station model.
The big unknown for Stack Charge (and their overall business model) is the future. Improvements to batteries and infrastructure are already reducing charging times, and new chemical formulations like niobium anodes and solid-state tech could bring charging times in line with gas refueling, which raises the question of whether The Stack Charge is preparing for a future that won't last.
I'm all for having healthier food options available on the road, but you're going to need a pretty strong speed dating scene to remain at a rest stop in the middle of the desert on I-15 for even a few minutes longer than necessary…