streaming
As Netflix dips into gaming, streaming competitors are gobbling up its market share, new data shows.
In the last two years, Netflix and Hulu's combined share of streaming video subscriptions in the U.S. has dropped from nearly 75% to below 50%, according to New York-based analytics outfit Antenna.
The new data show as those behemoths mature and growth slows, their upstart competitors are charging in. Disney Plus (17% share), HBO Max (11%) and Paramount Plus (8%) have steadily elbowed their way in since 2019, just as the pandemic reshuffled theatrical releases and increased the profile of streamers.
Meanwhile smaller niche services have grown at an even faster clip than their larger competitors.
Subscribers for the ten so-called "specialty" subscription streamers that Antenna tracks — including Cinemax, BET Plus and Sundance Now — have collectively grown 74% over the last two years. The larger streamers, including Disney Plus, Netflix and Hulu, have grown just 30%.
While their growth rates are larger, these niche streamers only have a small fraction of the market. Whereas Netflix has over 200 million subscribers, Acorn TV, Shudder and Sundance Now – all of which are owned by AMC Networks – have fewer than 9 million subscribers combined.
"Netflix and Hulu are so well saturated in the U.S. market. So you can't expect them to grow at the rate they used to," said media analyst Dan Rayburn.
Antenna derives the data from aggregating credit card transaction data and email receipt from about five million Americans' mobile apps, then blends it with its internal models to estimate metrics like sign-ups, subscribers and churn rates.
Absent from the latest figures is noteworthy streaming platform Amazon Prime Video–which is included in an Amazon Prime subscription and has an oncoming infusion of content following Amazon's $8.45 billion acquisition of MGM Studios.
In the year to June 2021, the fastest growing service in the U.S. in terms of subscribers were Sundance Now (83% growth year-over-year), Paramount Plus (81%), EPIX (74%), HBO Max (72%) and BET (71%), according to the data.
Netflix subscribers actually fell by 1% in the period, while Hulu (6%) and Disney Plus (27%) saw relatively tepid growth – albeit from significantly higher subscriber bases than many of their smaller, faster-growing competitors.
And the relatively high growth rates among the specialty services, which serve fare for specific audiences like fans of British TV or horror, suggest there may be room for niche services to survive the streaming war, which remains an open question.
The women-focused media company run by Reese Witherspoon, Hello Sunshine, is being sold to former Disney executives Kevin Mayer and Tom Staggs' media startup. Terms of the deal weren't disclosed but according to the Wall Street Journal, it's
valued at $900 million
.
Mayer and Staggs' yet-to-be-named company is backed by investment capital group Blackstone. The acquisition is the first by the new company, which hopes to use Hello Sunshine to establish itself as an independent, creator-friendly media company.
Launched in 2016, Hello Sunshine produces series for Apple, Hulu, HBO and Amazon. It's best known for "Big Little Lies," "Little Fires Everywhere," and "The Morning Show," but it also creates a host of unscripted shows, and is in production with several films including an adaption of the novel 'Where the Crawdads Sing,' one of Reese's Book Club picks.
Witherspoon and Hello Sunshine's CEO Sarah Harden and its senior management will continue to oversee day-to-day operations. Witherspoon and Harden will also join the company's board.
The cash shelled out for the five-year-old company speaks to the soaring value of high-end content as streamers compete to fill their bottomless libraries. Media companies have increasingly foregone licensing out their productions in lieu of retaining them for their owned-and-operated streaming platforms. That could create an opportunity for an independent studio with no ties to a specific streamer.
Fellow star-driven independent production studio, LeBron James' SpringHill Company, has also been rumored to be exploring a sale. Earlier this year Amazon acquired MGM Studios for $8.45 billion to fill the pipes of its Amazon Prime Video.
"This is a unique time in our world where the intersection of art, commerce and media makes it possible for these creators to tell their stories and Hello Sunshine is here to put a spotlight on their amazing creations," Witherspoon said in announcing the deal.
From Your Site Articles
Related Articles Around the Web
Growing up in D.C., Cole Van Nice didn't have a hometown baseball to cheer on (the Nationals were still a few decades away from existence). That may have been a cause for consternation for a young sports fan, but when he got older and co-founded the L.A. Dodgers ownership's private investment arm, Elysian Park Ventures, it at least meant there was no gnawing feeling of disloyalty.
Founded in 2014, the firm's name is a nod to the 600-acre city park that hosts Dodger Stadium and the firm's headquarters. It's a way of acknowledging the origins and DNA behind the venture capital endeavor, which boasts a portfolio of around 45 mostly sports-focused companies and has written checks ranging from a $250K to over $100 million for startups at every stage of the growth.
"We can move up and down the capital structure depending on the opportunity," said Van Nice, who wrestled and played football in college. "The only constraint is domain: Everything we do is in the sports world."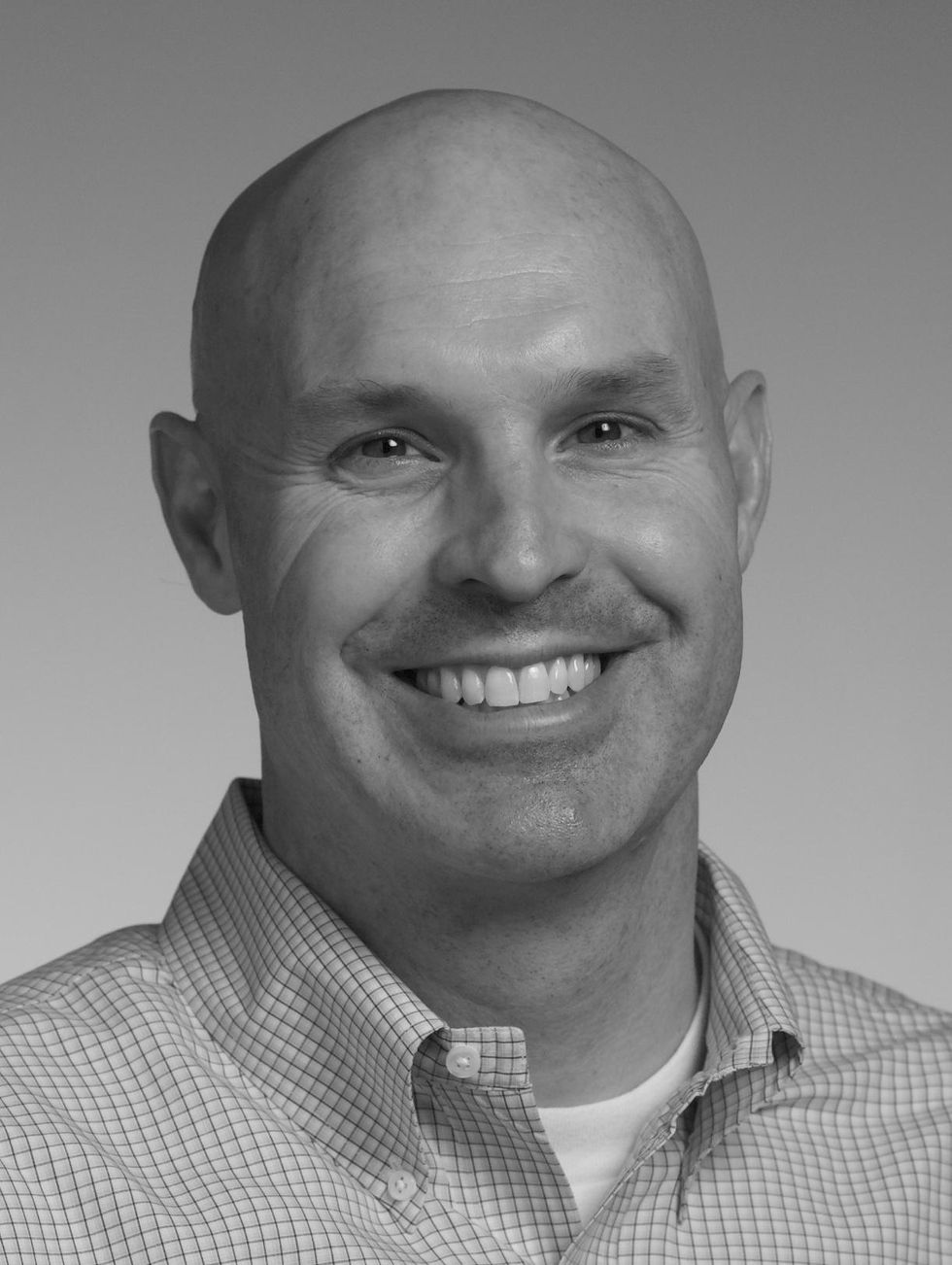 Elysian Park Ventures co-founder and Managing Partner Cole Van Nice
Fortunately, the sports world is large. Elysian has investments at every level of competition, ranging from youth all the way up to professional. It's backed companies in esports, sports betting, sports science and technology. It has even had a hand in venue operations, ticketing and fan experience. Van Nice said there's no overarching investment strategy that can be distilled down to a maxim, but a core thesis behind the company is that technology will continue to radically change how people participate and interact with sports.
That thesis, Van Nice said, has been accelerated by the COVID-19 pandemic. As sports everywhere shut down for months, Elysian saw the remains of the industry lean more into the digital realm. Esports, streaming and virtual fitness platforms thrived in the lockdown world. Without live events, delivering content to consumers became a technology question more than ever. Though there were certainly difficulties for some of their partners, (how does one bet on games that are canceled?), Van Nice said COVID ultimately advanced the timelines for the industry.
"Most of our portfolio came out of COVID stronger than they were going in," he said.
Now, with COVID hopefully receding further into the past, the rest of the sports industry is beginning to recover as well. In an analysis of job postings in sub-industries around sports, Rucha Vankudre, a research manager at Emsi Burning Glass, said that growth in the industry appears to be on a sharp rebound. "Obviously in 2020 we saw a big hit across the board. As we look at 2021, growth is higher than what it was in 2019. It's not quite at the same level yet, but the rate that it's growing has increased, which seems like a good sign," he said.

Elysian Park also runs a project called Global Sports Venture Studio, an incubator for ideas and startups in the sports world, with Elysian serving as a link between startups and industry giants like Major League Baseball, Dicks Sporting Goods, or Adidas. The formula has seen some considerable success too. Van Nice points to a 2015 collaboration between two AI-powered sports analytics companies, Keemotion and ShotTracker, that eventually led to a deal in which Keemotion was acquired by SportRadar earlier this spring, buoying the parent company's latest valuation north of $10 billion dollars.
"That's an opportunity where we were able to innovate early, run it through the Venture Studio Program, deploy a lot of capital against it to build it, and then ultimately see it get acquired by one of the global leaders in the space," said Van Nice.
Even though two of its teams are named after literal Disney movies, the Los Angeles metro area is still a hub for professional sports, with 11 major league teams, including two NBA, two MLB, two NHL and two NFL. And Van Nice said the venture scene is equally robust. "We've had nothing but the highest quality experiences here, both with the entrepreneurs that we've worked with, and the local VCs," he said. "Given our ownership group has a lot of ties to Los Angeles, it's a critically important market for us."
Like a kid at a lunch table reciting rushing yard stats, he rattles off a list of a half dozen or so local startups he's impressed with to illustrate his point. It's easy to tell he's a sports guy.
Editor's note: Elysian Park Ventures is an investor in dot.LA.
Correction: An earlier version of this post referred to Van Nice as Elysian Park's CEO. He is their co-founder and managing partner.
From Your Site Articles
Related Articles Around the Web