In the sprint to remake education during the pandemic, Los Angeles Unified School District armed half a million students with internet and devices to stay connected, but experts and parents said that its efforts to teach online sometimes fell short and left students behind.
Parents complained of edtech apps that were hard to hear in some cases or ones that were so cumbersome their children avoided them altogether. Some were age inappropriate, being used for elementary age students who had a hard time navigating them.
dot.LA spoke with a half a dozen parents and teachers about the district's effort to build thousands of virtual classrooms across the sprawling district.
Records obtained by dot.LA show the district spent $390 million in emergency funds for its COVID response from March 2020 to April 2021. More than half was spent on tech like laptops, tablets and hotspots and a lab to process COVID tests. Included in that is $23.4 million in spending on several licenses for edtech apps like Edgenuity, Discovery, Rosetta Stone, Blackboard and Edpuzzle.
While many of the edtech apps the district purchased helped students learn, some parents said others were boring and caused frustration.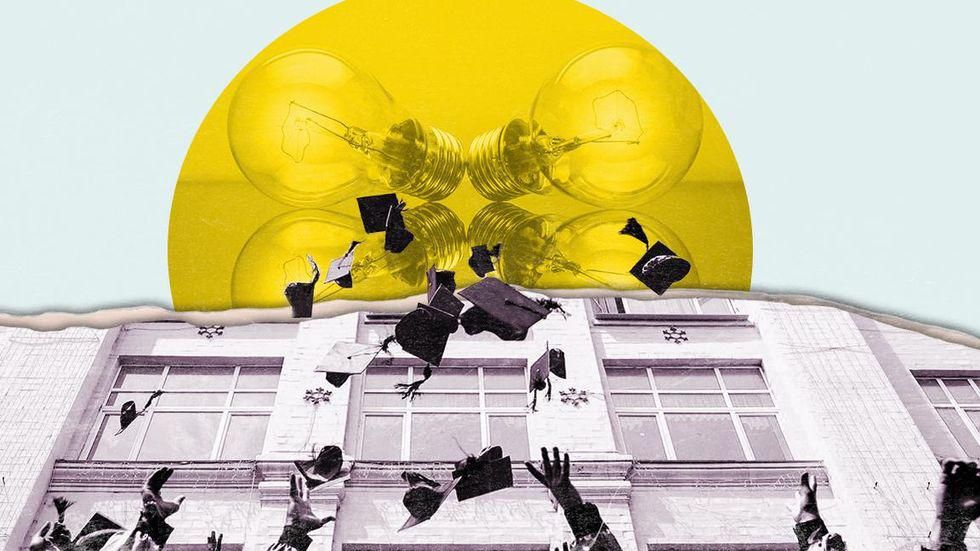 One parent group gave its own training for parents to help their children connect to their online classes.
The district has not responded to inquiries from dot.LA about their process. But experts said in the speed in which the process took place what was often left unanswered was how the district chose educational apps.
"As an educational technologist, I am in favor of resources being spent on technology. However, there needs to be a transparent process in place," said Tim Green, a professor of educational technology at California State University Fullerton.
An LAUSD spokesperson said the district sought input from teachers and administrators, surveying more than 11,000 people to determine which apps were being used and preferred by educators. The apps were also evaluated to determine whether they met California's curriculum standards and student data privacy policies.

The spokesperson said professional development for the apps was offered to teachers. And resources were available for parents, including a hotline established to provide consultations with live agents. The agents helped families learn how to use tech and virtual apps.
There remain questions about how the district determined which apps to purchase, including whether teachers, parents and students were involved in the decision-making and whether the district provided professional development to help teachers navigate these apps.
But several parents said they were left on their own to help their kids with their assignments at home using these tools.
Parent advocacy organization SpeakUp stepped in and conducted training for parents on how to use Zoom and other tech. They did this because many low-income parents had never accessed the technology before and in many cases didn't speak English, causing huge barriers to navigating the technology, SpeakUP spokesperson Jenny Hontz said.
"We walked parents through that step by step, but the district did not put many resources toward tech proficiency training. And we were only able to help a limited number of parents with our resources," she said, adding that the group had no funding for this.
Hontz said the district spending on devices and hotspots was essential.
Sonia Sanchez, who has three children in LAUSD schools, said an app called Newsela, which helps students with reading comprehension using news articles, was particularly helpful and enjoyable for her kids.
But, she added, Edgenuity was just the opposite.
Sanchez said her son in high school would postpone anything that had to do with Edgenuity, an online curriculum software for K-12 students, because it was going to take him a long time to get through it.
"They dreaded it," she said of all of her kids.
She said the app is educational and has informative lessons, but for her younger children, it was dull. Moreover, she said teachers didn't follow up with their students about what they learned because the entire lesson and assignment was built into the program. Sanchez said she was lucky enough to be able to sit down with her children as they went through lessons to help because she works part-time from home.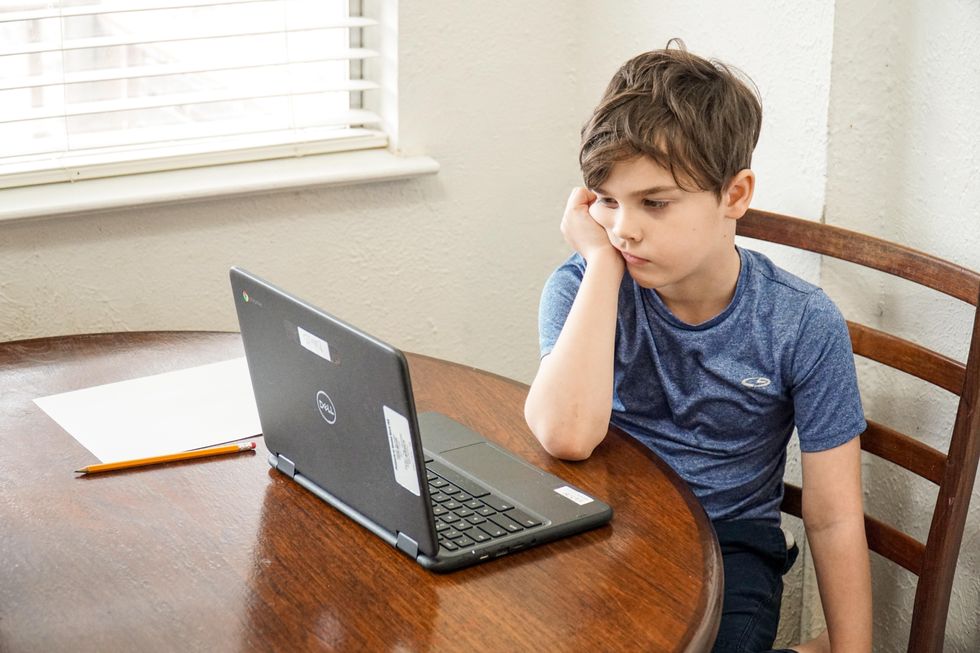 Edgenuity is used by school districts across the nation. A BuzzFeed investigation found that during the first year of the pandemic, more than 500 public school districts purchased the Arizona-based company's software, signing contracts that totaled $145 million.
Deborah Rayow, Edgenuity's vice president for instructional design and learning science, told NBC News that its software wasn't designed for the pandemic and it's up to schools to give live instruction.
LAUSD has been using Edgenuity for years for students to make up courses they didn't pass, known as credit recovery. During the pandemic, teachers turned to it as an online teaching platform.
In August, Meghan Gohil enrolled his son in the district's online independent study program through a district school named City of Angels. It was the only way Gohil could keep his 11-year-old son, who can't get vaccinated, enrolled in the district and learning at home. State legislation prevented school districts from holding Zoom classes similar to what was offered when campuses were closed.
"As much complaining as everybody did about Zoom, it was far superior to what they're doing now," Gohil said.
Edgenuity is the program used by City of Angels to facilitate online learning. Gohil and his son came up with a list of problems they've encountered with the software from poor sound quality on some videos to its focus on the amount of time a student has spent on a lesson rather than comprehension.
When asked whether he's going to re-enroll his student at his regular school in Sherman Oaks after his son is vaccinated, Gohil said, "Hell yeah."
He said it looks like his son, normally a straight A student, is going to get a B this semester.
Students across the nation ended the pandemic school year behind. A study by McKinsey & Co. found that elementary students ended the 2020-21 school year four to five months academically behind. And the findings were more dire for Black and Latino students.
In a statement, Edgenuity said it experienced challenges as it quickly scaled to accommodate many more students than it initially expected.
"But in every case, we recognize our role as education and curriculum partners for our school customers comes with great responsibility, and that's why we have worked with our stakeholders to learn from the last academic year and distill those valuable lessons and insights to inform how we have worked with schools as we entered this third interrupted school year," the company said.
It also said it directly worked with LAUSD to provide tools, resources and support.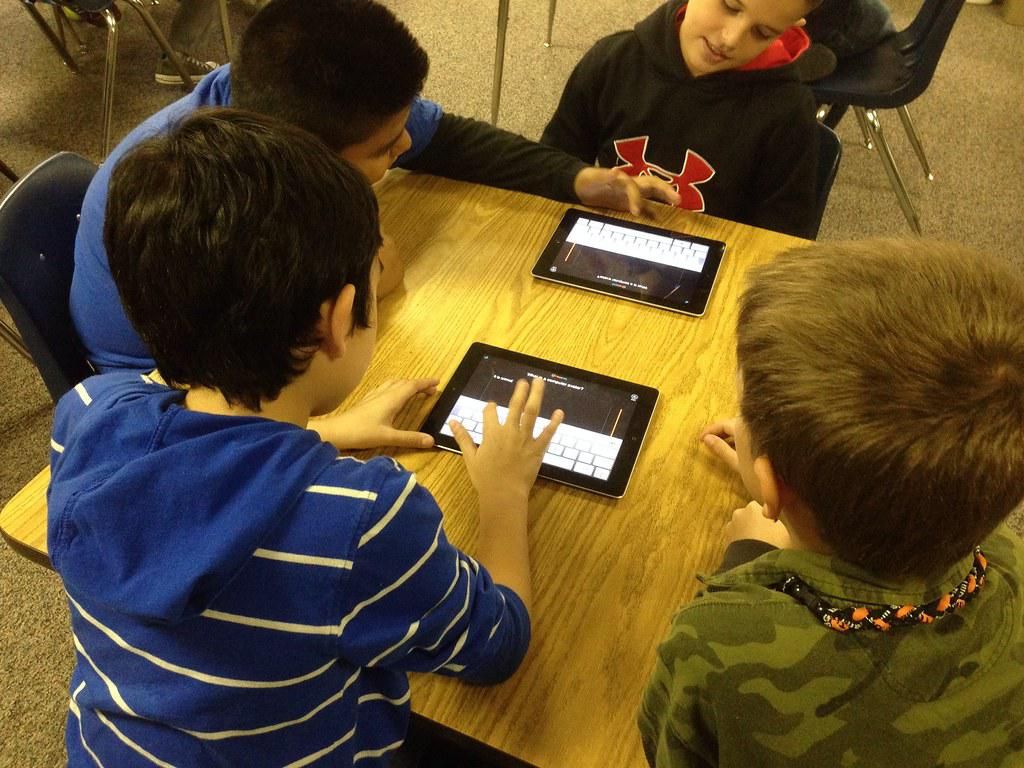 Gayle Bigyan said her daughters who are in 5th and 6th grades have had positive experiences with edtech apps, including Newsela, Nearpod, Amplify and XtraMath.
"Both of my daughters' reading comprehension, analytical thinking have gotten a lot better because of those platforms, because they used them every day," she said.
She said her fifth grade daughter is now at the top of her class and Bigyan credits the apps in part for getting her there.
She wants teachers to continue using technology even as classes are now in-person.
Teachers also said they also found apps like Newsela and Nearpod beneficial.
Parent Rebecca Cunningham said she wasn't surprised the district spent millions on tech, but she wants the district to be thoughtful on what it will spend going forward.
"Sometimes you throw everything against the wall and see what sticks," she said. "But we need to make sure that we don't just renew those contracts just because. But, instead, we really need to evaluate and find out from the teachers what they are actually using, and what they know how to use."
IXL Learning announced last week LAUSD has renewed its contract with the edtech company, which is used to supplement math and English lessons. The terms of the deal were not disclosed.
The LAUSD spokesperson said it will evaluate which apps it will continue to use.
"We will continue to monitor the needs of our communities and leverage renewal options accordingly," they said. " Regular meetings are held with each digital tool vendor to discuss usage, professional development, and needed implementation support."