edtech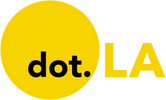 Get in the KNOW
on LA Startups & Tech
X
edtech
Photo courtesy of HeyPal
Katy Johnson, a reality TV star and globe-trotting travel blogger, has lately offered some advice to her more than 100,000 Instagram followers.
"I urge you to learn a new language," the model has told her fans, noting how locals in the foreign countries she has visited appreciate the effort. "It's essential to be able to connect with people as much as possible while I travel," she wrote in another post last month. Johnson, a former contestant on the TV show "Joe Millionaire," has repeatedly suggested one particular way to study a new language: HeyPal, a one-year-old language-learning app.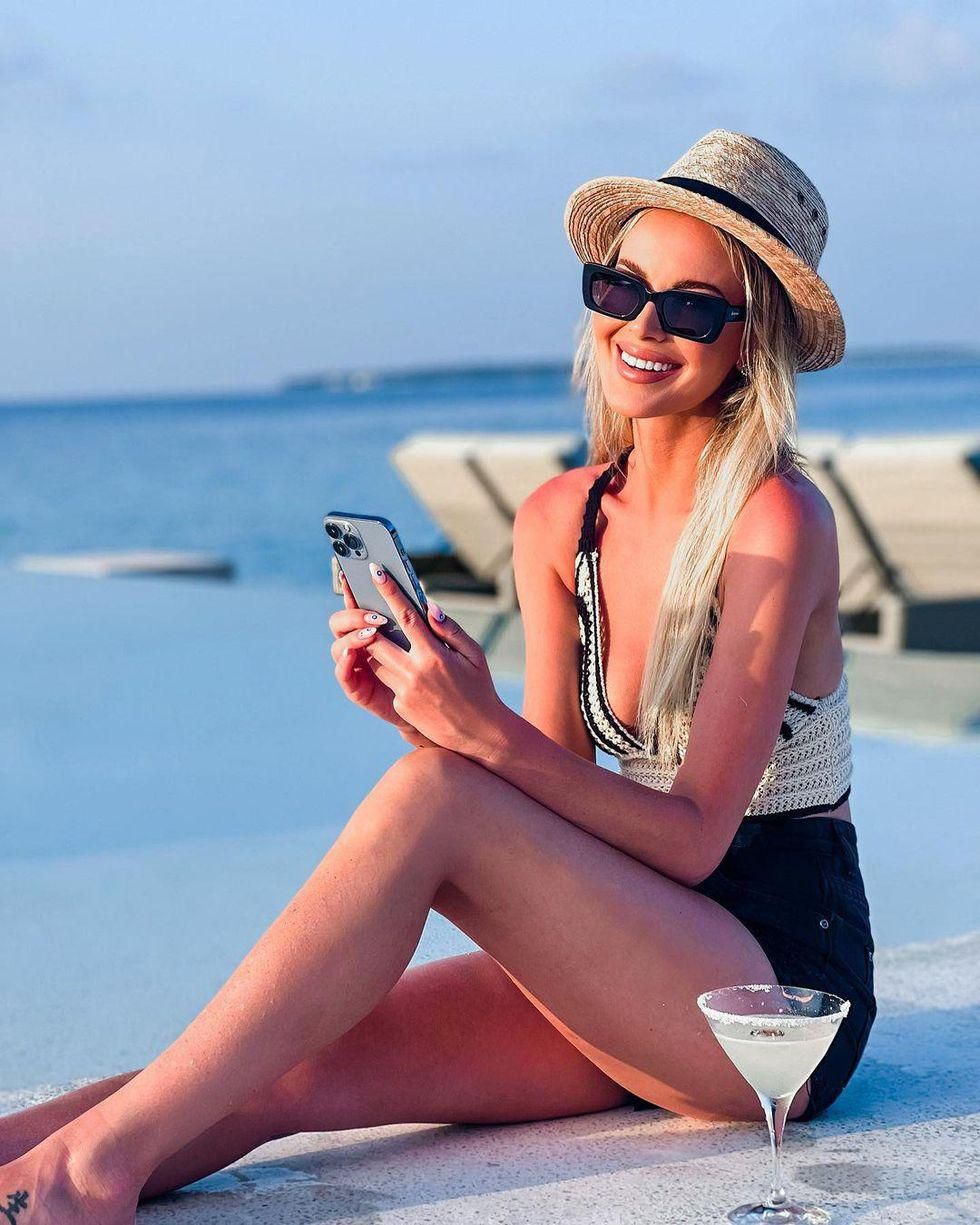 A photo from Johnson's Instagram account, which she's used to promote HeyPal.
Photo courtesy of HeyPal
"Today I wanted to work on some Arabic slang, so I literally can pull out the phone and use the app anywhere, anytime!" read a caption to one photo of Johnson sitting near the Indian Ocean with a smartphone in her hands and a cocktail nearby.
At first glance, her casual endorsements may look like mere tips from a travel expert. But the Instagram posts, sprinkled between photos of the model posing in exotic tropical locations, are part of a paid campaign by HeyPal, which is owned by Beverly Hills-based digital app developer ClickStream.
HeyPal—which promises to help users learn new languages through social media posts and online chats with native speakers—has made content creators like Johnson a key part of its marketing and growth strategy. The app is currently paying three influencers, including Johnson, to spread the gospel by showcasing glamorous real-life examples of how people can benefit from the platform.
HeyPal, which has racked up more than 1 million downloads since going live last June, is hardly the only brand turning to influencers. Spending on influencer marketing has exploded in recent years, jumping from only $1.7 billion in 2016 to $16.4 billion this year, according to research from Influencer Marketing Hub.
In some ways, influencer marketing is not much different from traditional celebrity endorsements where actors, artists and athletes hawk products in advertisements. But online influencers often forge deep relationships with their fans, making their endorsements more effective, according to experts. That's especially true if the products or services they're marketing naturally fit with the content they're creating—such as Johnson highlighting a language-learning app as a travel blogger.
"At the end of the day, influencer marketing works because the audience trusts the creator," Brad Hoos, CEO of influencer marketing agency The Outloud Group, told dot.LA. Hoos noted that customers acquired through influencers tend to stick with brands longer than those lured by other campaigns.
Launched in 2020, HeyPal aims to help people learn new languages by conversing with native speakers through social media features like chats, posts, comments and media uploads. HeyPal offers both free and paid versions of the app; the latter is available in two subscription tiers ($9.99 or $14.99 per month) and includes additional features like unlimited translations on posts and a "PenPal" feature that matches users who can teach each other new languages.
HeyPal CEO Jonathan Maxim, a marketing veteran who ClickStream hired for the role last year, told dot.LA that Johnson and the app's other influencers bring credibility to the platform. Those other influencers include Jessica Killings, an actress, model and angel investor who, like Johnson, has a large Instagram following.
HeyPal CEO Jonathan Maxim. Photo courtesy of HeyPal
HeyPal has worked with roughly 20 influencers to date, though it has only struck paid partnership deals with three, according to Maxim. ("The other 20 or so are just enthusiasts of the mission," he noted.) The company declined to share how much it pays influencers to market its app.
In addition to boosting the brand's visibility, HeyPal's influencers are able to steer people to the app or channels like its Instagram account, through which the company can later retarget them with ads or push notifications, Maxim said. HeyPal can measure reach, click-through rates and number of app downloads by influencer, and can optimize its ads accordingly.
"Influencer marketing serves the top of the funnel for us," Maxim said. "Katy creates engaging content, brings people to the middle of the funnel, and then we retarget them and bring them to the bottom of the funnel—which is conversion and engagement in the app."
Johnson's Instagram endorsements don't dig into the details of the app, but they subtly suggest the perks of learning a new language. An Instagram Reels video she made in March shows Johnson dancing and posing for selfies with people around the world—activities presumably made possible by her ability to speak different languages.
"These types of posts help people dream—to see a country and the beauty, the food, the people," said Jamie Gutfreund, chief marketing officer for Los Angeles-based Whalar, a creator economy company that works with influencers and brands. "They can imagine what their experience could be, especially if they have learned the language."
Creators have to tread carefully when it comes to corporate partnerships, however. Although brand deals may provide more stable income than platform ad revenue, creators have to ensure they don't harm their authenticity by constantly promoting products, experts said. About 13% of fans say they have unfollowed a creator because they included too many ads in their content, according to a recent survey.
Johnson is keenly aware of that balancing act: She said she sends just a few promotional posts per month and doesn't endorse anything on Instagram "unless I really believe in it." Asked how she makes her promotional posts seem authentic, Johnson said she doesn't need to.
"I don't really make it look like anything—it is authentic," she told dot.LA, pointing to videos she shared of her playing with children in Kenya or receiving some help putting on a hijab in Egypt.
"Those are all real moments that I've had," she added. "And some of these moments can be helped when I'm learning language from language apps."
Image by Carolyn Figel
The pandemic exacerbated a problem that has been long bubbling in the U.S.: the childcare crisis.
According to a survey of people in science, technology, engineering and mathematics (STEM) careers conducted by the city's WiSTEM Los Angeles program and shared exclusively with dot.LA, the pandemic exposed a slew of challenges across STEM fields. The survey—which consisted of 181 respondents from L.A.County and was conducted between March 2021 and 2022— involved respondents across medical fields, technical professions and science industries who shared the pandemic's effects on their professional or education careers.
The survey found 60% of the respondents, primarily women, were balancing increased caretaking roles with work or school responsibilities. And while caretaking responsibilities grew, 49% of respondents said their workload also increased during the pandemic.
"The pandemic threw a wrench into lots of folks' experiences both professionally and academically," said Kathryne Cooper, a health tech investor who sits on the advisory board of WiSTEM. "So we need to acknowledge that."
In the L.A. area, an increasing number of childcare startups are aiming to address this massive challenge that is a growing national crisis. The U.S. has long dealt with a crippling childcare infrastructure plagued by low wages and a labor shortage in preschools and daycares, but the COVID-19 crisis made it worse. During the pandemic, women left the workforce due to the lack of childcare and caretaking resources. By 2021, women made up the lowest percentage of the workforce since 1988, according to the National Women's Law Center. Despite the pandemic forcing everyone indoors, caretaking duties fell disproportionately on women.
"I almost actually left my job because everything that I looked at was either waitlisted or the costs were so astronomical that it probably made sense for me to stay at home rather than pay someone to actually look after my child," said Jessica Chang, the CEO of childcare startup WeeCare.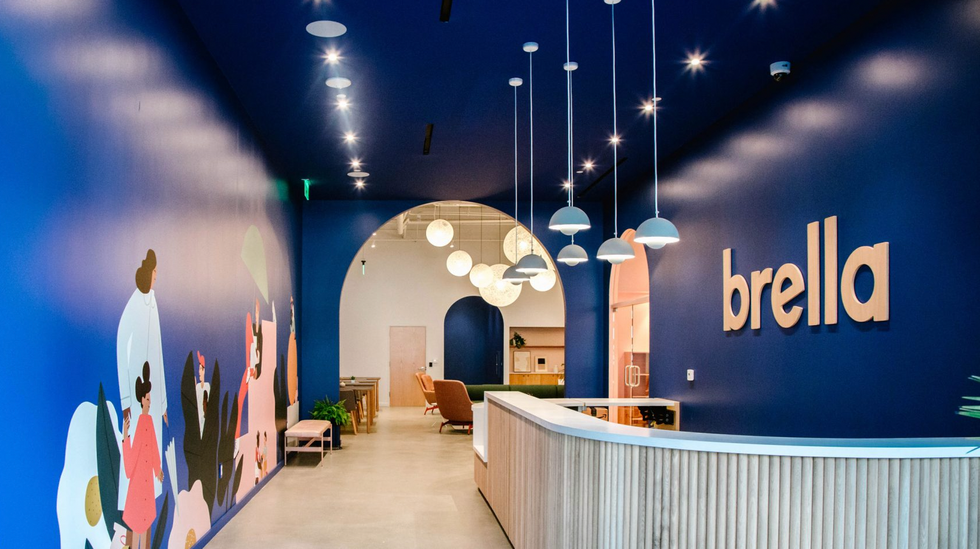 Brella's Playa Vista-based childcare center lobby. Photo courtesy of Brella
The Marina del Rey-based WeeCare, one of the startups that helps people open their own childcare facilities, announced it raised $12 million in April (to go along with an additional $5 million in bridge funding raised during the pandemic). The company helps people build daycare centers and works with employers to provide access to WeeCare centers and construct child care benefits programs.
Some of these startups strive to boost the number of daycare centers by helping operators with financial costs, licensing fees and scheduling. Wonderschool, a San Francisco-based child care startup, raised $25 million in January and assisted with hundreds of childcare facilities in L.A.-based Playground, which raised $3 million in seed funding last year per PitchBook. Playground acts as an in-house platform for childcare providers to communicate with staff and parents, track attendance, report student behavior and provide automatic invoicing services.
L.A.-based Brella, which launched in 2019, raised $5 million in seed funding in January to create a tech-enabled daycare scheduling platform that could meet the demand of flexible childcare as parents navigate a hybrid work environment, and recently opened a new location in Hollywood. The startup aims to address the labor shortage among childcare workers by paying its workers roughly $25 an hour and offering mental health benefits and career development opportunities for its educators.
"It's this huge disconnect in our society because these are really important people who are doing arguably one of the most important educational jobs," said Melanie Wolff, co-founder of childcare startup Brella. "They often don't get benefits. They don't have a lot of job security."
Venture capital funding has poured into the relatively new childcare sector. A slew of parent-tech companies aimed at finding flexible child care and monitoring children saw $1.4 billion worth of venture investments in 2021, according to PitchBook, largely to meet the demands of parents in a pandemic era who have more flexible work commutes and require more tech-enabled solutions.
"I think a lot of it has to do with what employers expect for workers," said Darby Saxbe, an associate professor of psychology and family relationships expert at USC. "There's still a lot more stigma for men to build their work around caregiving responsibilities–there's a lot of evidence that men are often discouraged from taking paternity leave, even if it's available."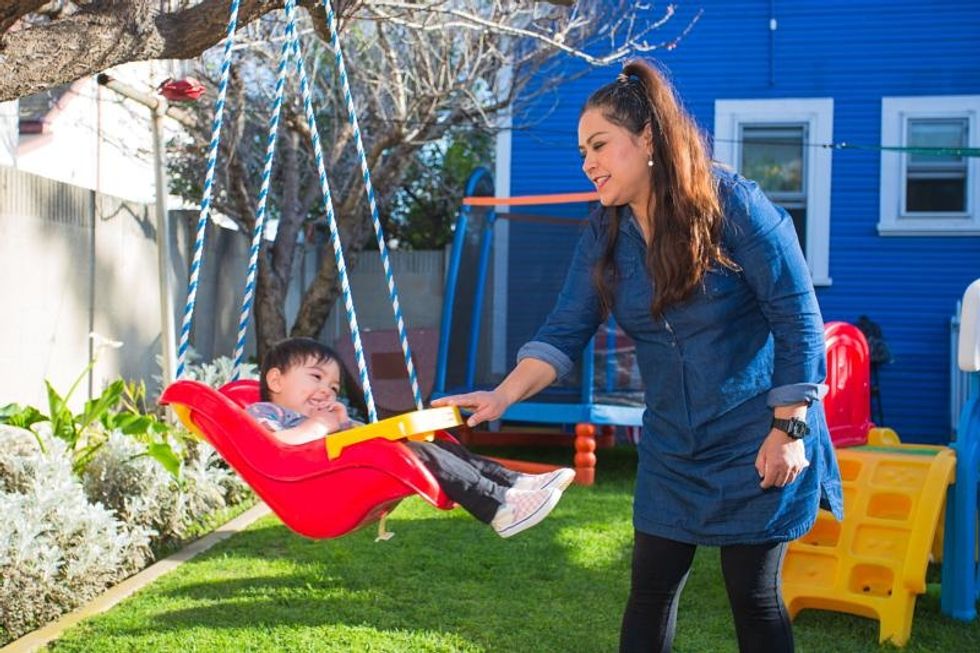 WeeCare is one of several startups updating the childcare space with technology and flexibility. Photo courtesy of WeeCare
Childcare benefits are also becoming a more attractive incentive as workers grapple with unorthodox work schedules in a hybrid setting.
"Employers, because of COVID, were having a hard time retaining and recruiting employees," said Chang. "And they were actually incentivized to actually find a solution to help the employees."
WeeCare primarily partners with employers of essential workers, like schools, hospitals and grocery stores, and the benefits programs account for the majority of WeeCare's revenue.
Childcare works are part of a massive labor shortage in caretaker roles that also include nurses, and health aids for the eldery. These workers, which allow women to maintain careers in STEM and other high-paying industries, are vital, according to Saxbe.
"Women can advance in the workplace," Saxbe said. "But if there's no support at home and there is no one who is helping take care of kids and elderly people, women can't just advance in a vacuum."
From Your Site Articles
Related Articles Around the Web
Courtesy of Brett Brewer.
In 1996, when the internet was in its infancy, Brett Brewer and a couple of college buddies decided to start a company from their pad in Manhattan Beach.
What became Intermix Media—which would later give birth to the original social network, Myspace—initially started off as an ecommerce business called Entertainment Universe that sold movies, music and games. It took 18 months for Brewer and his partners to get the venture off the ground and raise any sort of capital; by April 1999, the company went public, just before the dot-com bubble burst.
"What [the dot-com bubble] did, interestingly, is it took most of the well-funded competitors that were losing tons of money and it either put them out of business immediately or put them out of business slowly," Brewer told Minnie Ingersoll on this week's episode of the LA Venture podcast. "We had so little capital anyway; we always had to look at it like, 'We actually need to make money.'"
In 2000, with the dot-com scene in pieces, Brewer and his partners sold off the ecommerce site and began experimenting with low-cost content sites. As well as early forays into online dating and an embrace of performance-based advertising, Intermix also began experimenting with social networking with the help of employees—and soon-to-be Myspace founders—Tom Anderson and Chris DeWolfe.

"I feel like it was yesterday," Brewer recalled. "[Anderson and DeWolfe] came up with a bunch of good ideas we whiteboarded out. And one of them was to… build what we thought would be a version of Friendster except way cooler, and way more control for the user."
The rest was history. Myspace became an early social media behemoth, initially going toe-to-toe with Facebook and luring more than 100 million users; Brewer recalled that the average user would visit the site six-to-eight times a day and view anywhere from 10-to-15 pages. Intermix and Myspace were eventually sold to Rupert Murdoch's News Corp. for $580 million in 2005.
"It really was a roller coaster ride that ended on a high note," Brewer noted. "I was very happy for Los Angeles. I was very happy for everyone that works in Intermix. We had a lot of amazing people over all those years, put blood, sweat and tears into the entity and had that kind of happy conclusion."
In his post-entrepreneur life, Brewer entered the world of venture capital investing and launched Santa Monica VC firm Crosscut Ventures. Outside of work, he has a particular passion for education; in the wake of the pandemic, Brewer launched LA Tech Cares, which provides underserved students with tech and academic resources as well as mental health services.
"I've always been a believer in education and this concept that equality in education is a must," he said. "I think it's sort of the number one thing that, as a society, we need to be delivering."
Hear the full episode by clicking on the playhead above, and listen to LA Venture on Apple Podcasts, Stitcher, Spotify or wherever you get your podcasts.
dot.LA Engagement Fellow Joshua Letona contributed to this post.
From Your Site Articles
Related Articles Around the Web