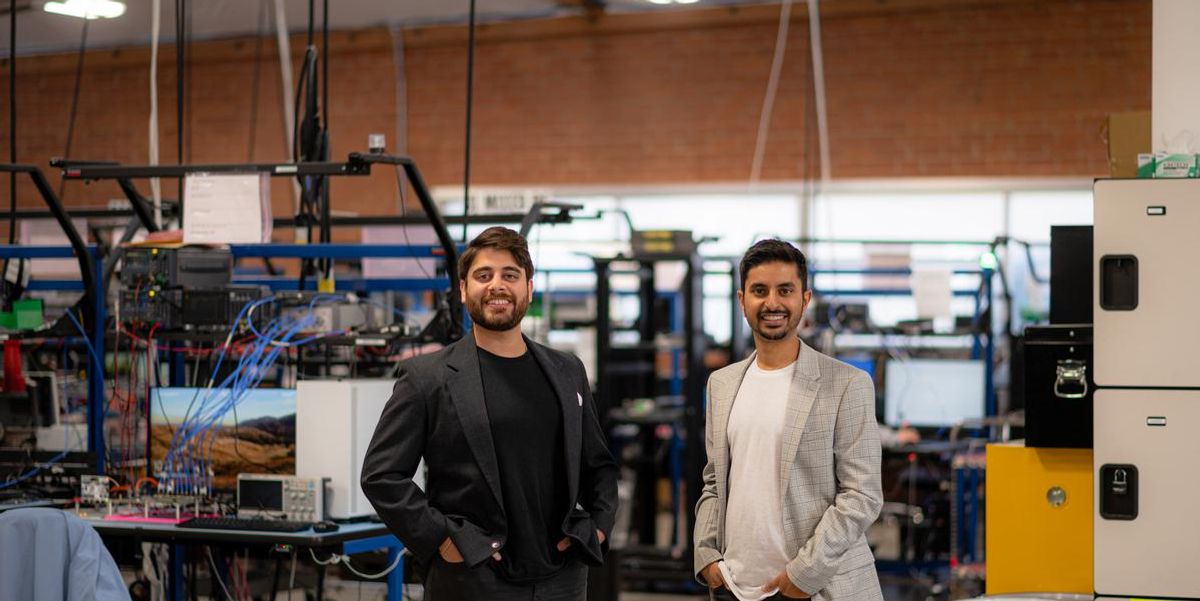 First Resonance founders Neal Sarraf and Karan Talati.
First Resonance, an L.A.-based company that makes software for aerospace and electric car markers to manage their inventory and other processes, has been impressing investors. It is led by a former SpaceX engineer and has seen revenue shoot up 500% year-over-year as their customer base has doubled, according to the startup. This week, it raised a $14 million Series A to build out its flagship platform, ION.
Here's what else we're reading in the news:
In addition to its revenue growth over the last year, First Resonance's team has expanded from seven full-time employees earlier this year to 20 today, and it has plans to hire more engineers. While the three-year old company was originally created to service aerospace manufacturers, its leadership decided to target manufacturing across several industries in order to maximize its revenue potential.
It started as a real estate company for startups. But today, Plug and Play operates what it calls an "innovation platform" that offers young companies office space, an accelerator program and — in some cases — investment. On this episode of LA Venture, Plug and Play's CEO and founder Saeed Amidi talks about how he evolved the company into an accelerator and investment firm.
by Sam Adams
The holiday season is a great time to think about community and helping others. At dot.LA, our goal is to support great LA startups, helping them grow and change the world. To that end, this December we wanted to help shine a light on a great organization and help them achieve a specific goal.
I hope that you will consider joining us in supporting Rent-a-Romper by donating new or gently-used children's clothing and help break the cycle of fast fashion. Here are your options of how to donate:

Bring clothes to the dropoff point at the #LongLA Holiday Party on Dec. 14.
Fill out this form and we'll help you figure out how to get it to the right place