covid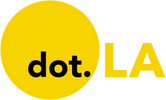 Get in the KNOW
on LA Startups & Tech
X
covid
Meet the 25-Year-Old Behind LA's Plan to Test Every Resident for COVID-19
In another blow for a region crippled by a surge in omicron variant cases, the county's partner in the program, Temple City-based biotech firm Fulgent Genetics, said it will not accept new orders for PCR testing kits until Jan. 12, citing a backlog in processing them. The delay comes after holiday season travel spurred a huge rise in demand for tests, leading to shortages and creating long wait times at testing centers.
The sudden demand has slowed labs' ability to process PCR tests from California residents within two days, when the data is most useful for individuals and public health experts to slow the spread of the virus. According to state data, the number of PCR tests turned around in one day between Dec. 19 and 25 was 78%—7% lower than the previous week.
"There is a limit for testing for people who need it, which would be people at risk for complications or who have symptoms," Jeff Klausner, an infectious disease expert and member of the state's coronavirus testing task force, told dot.LA. "Unfortunately the 'worried well' are consuming a lot of testing resources."
Klausner's sentiment—that PCR tests should be reserved for high-risk groups and those who are symptomatic—is indicative of a gradual change in public health messaging around the pandemic. Officials who previously were highly cautious, encouraging people to stay indoors and get tested frequently, have since shortened quarantine guidelines while still urging people to wear masks and get vaccinated.
That evolution in messaging comes despite California having scaled up its testing infrastructure and on-boarded over 100 commercial, medical, and state-run labs to process hundreds of thousands of PCR swabs per day. Among L.A. County residents aged 12 and over, 85% have received at least one dose of a COVID-19 vaccine. Meanwhile, face coverings remain mandated in most public settings.
Reliance on Rapid Tests
The state's testing shortage comes as the Biden administration ramps up its plan to send 500 million free, at-home rapid tests to U.S. residents beginning this month, with the goal of alleviating the burden on PCR testing facilities.
But the more unreliable rapid tests may pose their own issues amid the emergence of the omicron variant. Though scientists have identified roughly a dozen COVID variants, omicron is particularly notable in that it has at least 32 mutations and, though not as deadly, is far more transmissible.
"[The virus] becomes more infectious because that's what a virus wants to do," said Rita Burke, an assistant professor of clinical preventive medicine at USC's Keck School of Medicine. "Once it infects as many people as possible, it doesn't want to kill them because then it stops its own cycle."
Rapid tests work by taking a sequence of the virus and matching it to the sequence found in a saliva or nasal swab sample. The significant mutations in the omicron variant make it harder for those rapid tests to test for the virus in the early days of an infection.
"When the variant comes out, if people are using tests designed for a different variant, then [the tests] won't be able to detect it," said Eleazar Eskin, a computer scientist and geneticist at UCLA who helped develop the SwabSeq COVID-19 test. "But it's only a kind of a short-term problem, because the newer versions of any test will take that into account."
Klausner, the member of the state's coronavirus testing task force, said it's time to abandon overcautious messaging and to instead save PCR tests for high-risk groups, the people who interact with them, and those who are symptomatic. Public health strategies have traditionally relied on identifying high-risk groups and creating targeted interventions.
"It's critical when there's a new context, such as a new virus or when there's a lot of people who are immune, that we change the strategy," he said. "To do the same strategy over and over again and expecting new results, that's a sign of insanity."
A few days after Los Angeles put some of the strictest COVID measures in the country in place, the testing site at Dodger Stadium will reopen. The startup Curative will operate the site, once the nation's largest, as demand for testing grows.
The drive-thru testing site is located at the Downtown Gate E entrance and operates seven days a week, administering free, shallow nasal PCR tests that are more reliable than rapid tests. Curative said results arrive in a matter of one-to-two days and the company will bill insurance on the residents' behalf.
Public health officials have been bracing for an uptick on COVID-19 cases over the winter. As the weather gets colder and the holidays bring about more travel, there is a higher risk of catching and spreading the coronavirus.
California is already experiencing an influx of COVID-19 cases — as of Nov. 6, the state saw a 2.4% positivity rate, compared to a 2.1% positivity rate this time last month.
"We have seen this before. As we approach the holidays, there's historically been a spike in positivity," said Haley Albert, Curative's director of growth in California. "And though it's very different this year because most people are vaccinated, it doesn't mean that people can still get and spread COVID."
Curative was part of a partnership with Los Angeles when the city ran what was once the largest COVID-19 testing site in the country at Dodger Stadium, back when it, like many businesses, shut down during the pandemic. Curative offered to test saliva samples at the site, which later morphed into a vaccination center in January 2021.
Earlier this year, the startup, run by its founder Fred Turner, came under scrutiny after the Food and Drug Administration found its oral swab test sometimes produced inaccurate results.
The company switched to a nasal swab test in mid-June. The Dodger Stadium operations shut down entirely when baseball games resumed.
From Your Site Articles
Related Articles Around the Web
Los Angeles County health officials expect to have child vaccines for hundreds of thousands of the region's 5 to 11 year olds ready in the first few days of November.

On Tuesday a Food and Drug Administration advisory committee recommended the Pfizer-BioNTech COVID vaccine be approved for children via emergency-use authorization, paving the way for regulators to expand access to the vaccine.
The FDA and the Center for Disease Control and Prevention will consider it in the coming days, but they are widely expected to approve the vaccine, opening the door for elementary age children to receive the vaccination.
But, unlike previous efforts to inoculate adults from COVID at pop-up clinics like the massive Dodger Stadium one, the county expects the bulk of vaccinations to be handed out at local pharmacies, doctor's offices, community clinics and schools.
The Biden administration rolled out a plan earlier this month recommending health officials offer vaccines in locations without the long lines experienced in previous vaccination campaigns to avoid scaring young children. It also encourages settings where parents can speak with a provider about their concerns.
The county has already provided 800 schools with on-site vaccination clinics, and plans on sending out mobile clinics in areas like San Fernando Valley and South L.A. where health care facilities and pharmacies are sparse.
"Many parents have requested that we offer vaccines to children and teens at schools because these are familiar and trusted places," said L.A. County Public Health director Barbara Ferrer. "School vaccination clinics have already been an important part of our community vaccination strategy."
Ferrer said the county has pre-ordered 96,000 of the Pfizer vaccines for children expected to arrive by early November. There are about 900,000 eligible children. About 6% of the COVID-19 cases in L.A. are children 5 to 11, according to county health data through Oct. 25.
California mandated vaccinations for children from kindergarten to twelfth grade in early October. Those mandates are contingent on regulators approving the vaccine.
But, the California Department of Public Health has already said it will establish guidelines pending guidance from vaccine partners like the American Academy of Pediatrics.
Children, while historically not a high risk for catching the coronavirus, are still a key demographic for the county to vaccinate. That's because children spend the bulk of their day at school where they can come in contact with other unvaccinated kids, making them susceptible to catching and spreading the coronavirus.
But some parents have been reluctant to vaccinate their older children who became eligible in September. A Kaiser Family Foundation survey found roughly one-third of parents across the country will want to get their young child vaccinated immediately, while one-third said they will "wait and see" and the last third said they will only vaccinate their child if required.
"When it comes to little kids there is a little bit more of the wait-and-see mentality," said public health expert from USC Rita Burke.