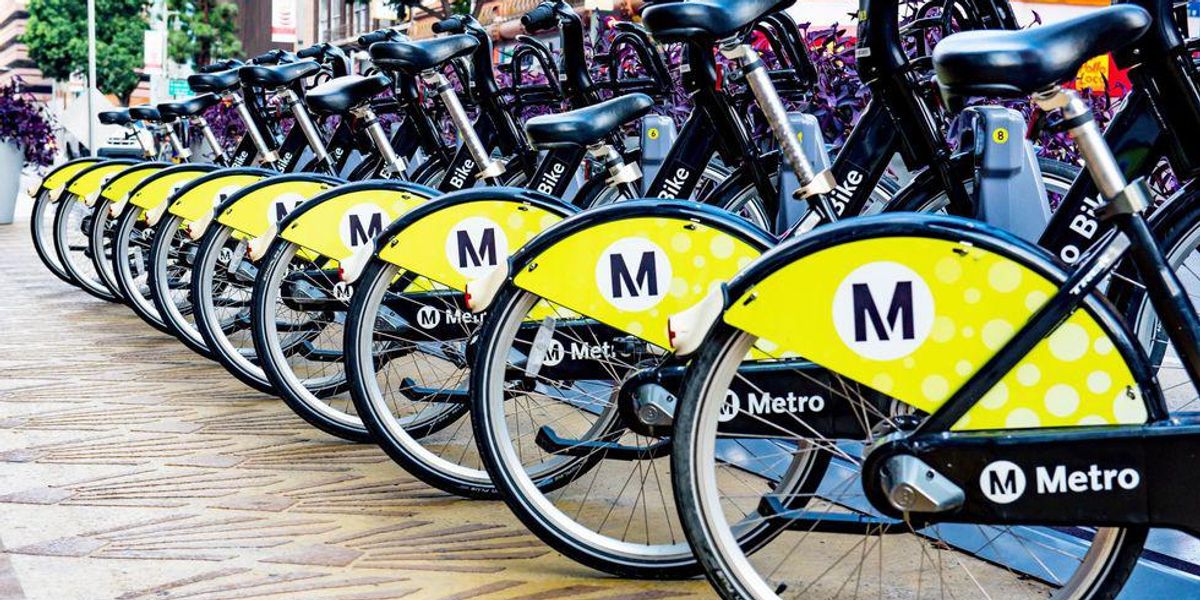 Next summer, L.A.'s public transportation agency is set to launch a new program that allows users to access a bike, scooter, train or bus in South Los Angeles with one universal pass. The pilot — the first to put a "universal basic mobility" (UBM) approach into practice in the city — is being rolled out with the help of the L.A. Department of Transportation (LA DOT), Uber Transit, TAP, BlueLA and Curb Mobility. Read more >>
Here's what else we're reading in the news:
L.A. Metro's pilot program, which will involve 2,000 eligible users over the course of one year, will focus on an area roughly bounded by Crenshaw and Alameda and Florence and the 10 in South LA. The idea is to offer a multi-modal transportation through a single portal will increase transportation equity for some of L.A.'s most vulnerable populations.
Los Angeles could better serve its communities by being more open with its data around ridership trends, reporting where revenue is being spent, and investing more into infrastructure to support its micromobility ambitions, writes Jason Thomas, a former strategic finance operator at Bird scooters.