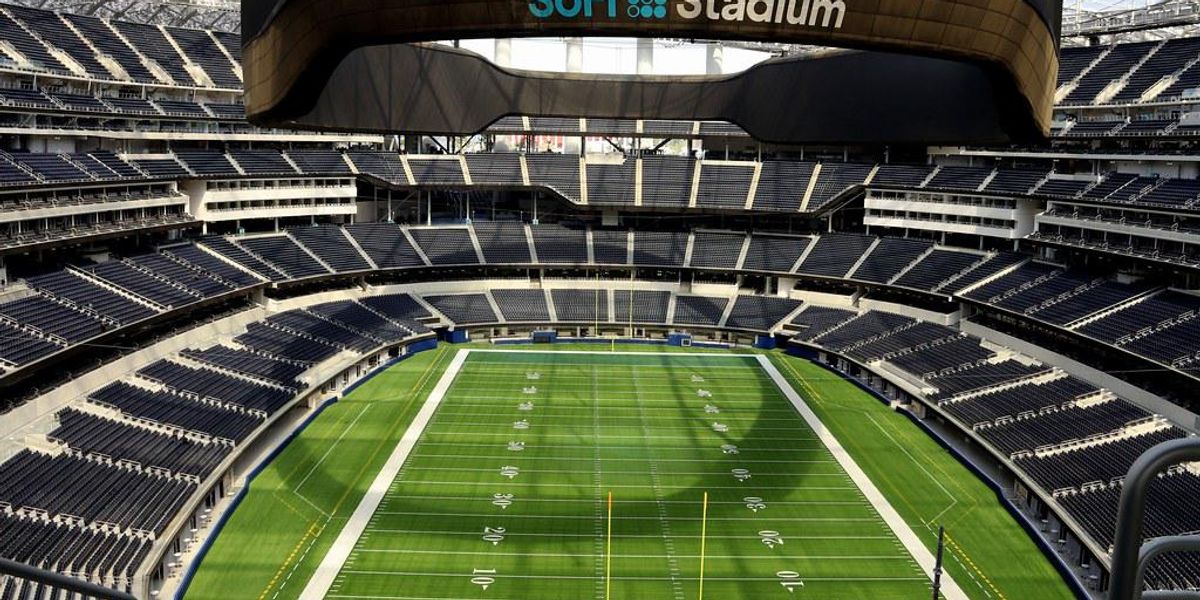 Image by Thank You (22 Millions+) on Flickr
The Super Bowl returns to L.A. next week as the hometown Rams face off against the Cincinnati Bengals. Ticket holders will find a surprise with their tickets: a customized NFT courtesy of the NFL, featuring their section, row and seat number. As reporter Christian Hetrick notes, it is not the first time the NFL has experimented with the blockchain.
Here's what else we're reading in the news:
- In an effort to cut toxic emissions, the locomotive industry is turning to battery-powered trains.
- Triller and Job.com are partnering to let people submit professional videos in lieu of traditional resumes.

- Meta is adding a "personal boundary" system to stop harassment in its VR experiences.
- The National Highway Traffic Safety Administration is investigating Tesla after drivers reported unexplained braking issues.