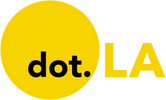 Get in the KNOW  
  on LA Startups & Tech  
X
What Are LA's Hottest Startups of 2021? We Asked Top VCs to Rank Them
Ben Bergman
Ben Bergman is the newsroom's senior finance reporter. Previously he was a senior business reporter and host at KPCC, a senior producer at Gimlet Media, a producer at NPR's Morning Edition, and produced two investigative documentaries for KCET. He has been a frequent on-air contributor to business coverage on NPR and Marketplace and has written for The New York Times and Columbia Journalism Review. Ben was a 2017-2018 Knight-Bagehot Fellow in Economic and Business Journalism at Columbia Business School. In his free time, he enjoys skiing, playing poker, and cheering on The Seattle Seahawks.
07:28 AM | January 04, 2021
Despite — or in many cases because of — the raging pandemic, 2020 was a great year for many tech startups. It turned out to be an ideal time to be in the video game business, developing a streaming ecommerce platform for Gen Z, or helping restaurants with their online ordering.
But which companies in Southern California had the best year? That is highly subjective of course. But in an attempt to highlight who's hot, we asked dozens of the region's top VCs to weigh in.
We wanted to know what companies they wish they would have invested in if they could go back and do it all over again.
---
Startups were ranked by how many votes each received. In the case of a tie, companies were listed in order of capital raised. The list illustrates how rapidly things move in startup land. One of the hottest startups had not even started when 2020 began. A number doubled or even 16x'd their valuation in the span of a few short months.
To divvy things up, we delineated between companies that have raised Series A funding or later and younger pre-seed or seed startups.
Not surprisingly, many of the hottest companies have been big beneficiaries of the stay-at-home economy.
PopShop Live, a red-hot QVC for Gen Z headquartered out of a WeWork on San Vicente Boulevard, got the most votes. Interestingly, the streaming ecommerce platform barely made it onto the Series A list because it raised its Series A only last month. Top Sand Hill Road firms Andreessen Horowitz and Lightspeed Venture Partners reportedly competed ferociously for who would lead the round but lost out to Benchmark, which was an early investor in eBay and Uber. The round valued PopShop Live at $100 million, way up from the $6 million valuation it raised at only five months prior.
Scopely, now one of the most valuable tech companies in Los Angeles, was also a top vote getter.
The Culver City mobile gaming unicorn raised $340 million in Series E funding in October at a $3.3 billion valuation, which nearly doubled the company's $1.7 billion post-money valuation from March. It is no coincidence that that was the same month stay-at-home orders began as Scopely has benefited from bored consumers staying on their couch and playing ScrabbleGo or Marvel Strike Force.
The company's success is especially welcome news to seed investors Greycroft, The Chernin Group and TenOneTen ventures, who got in at a $40 million post valuation in 2012. Upfront Ventures, BAM Ventures and M13 joined the 2018 Series C at a $710 post-money valuation.
Softbank-backed Ordermark, which flew more under the radar, also topped the list. The company's online ordering platform became a necessity for restaurants forced to close their dining rooms during the pandemic and raised $120 million in Series C funding in October.
On the seed side, two very different startups stood out. There was Pipe, which enables companies with recurring revenues to tap into their deferred cash flows with an instant cash advance, and Clash App, Inc., a TikTok alternative launched by a former employee of the social network in August.
We will have the list of Southern California's top seed startups out tomorrow.
Lead art by Candice Navi.
Ben Bergman
Ben Bergman is the newsroom's senior finance reporter. Previously he was a senior business reporter and host at KPCC, a senior producer at Gimlet Media, a producer at NPR's Morning Edition, and produced two investigative documentaries for KCET. He has been a frequent on-air contributor to business coverage on NPR and Marketplace and has written for The New York Times and Columbia Journalism Review. Ben was a 2017-2018 Knight-Bagehot Fellow in Economic and Business Journalism at Columbia Business School. In his free time, he enjoys skiing, playing poker, and cheering on The Seattle Seahawks.
https://twitter.com/thebenbergman
ben@dot.la
06:00 AM | January 01, 2023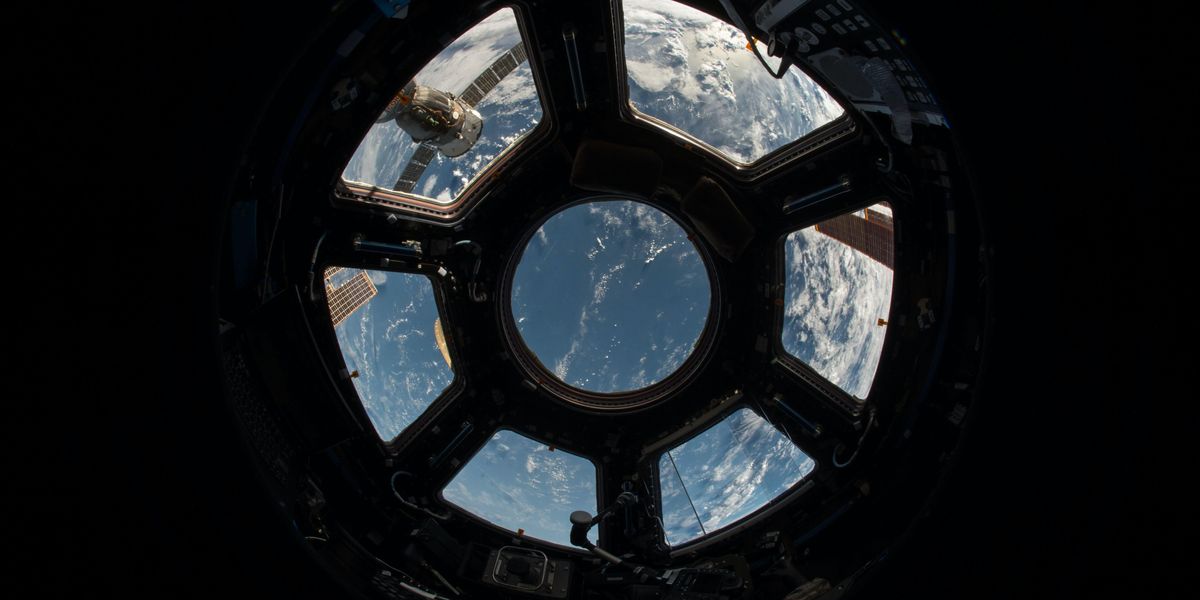 As human space tourism ramps up, and we continue to explore deeper into the cosmos, one alarming fact is becoming more evident: Despite decades of human spaceflight, we still have very limited information about how going to space, or staying there for sustained periods of time, affects our bodies.
So far, flights to low Earth orbit are relatively stable, and thankfully no one has perished on a trip yet. But there's also more to come; Virgin Galactic is planning more space tourism trips next year and beyond that, longer-term missions like Elon Musk's pet project to colonize Mars could come with some serious health risks. And, like any mission to space, nearly every variable has to be considered before launch to ensure the people undertaking these journeys are as healthy as possible.
That's where private industry comes in. There's a handful of startups that are focused on developing technology to make it easier to monitor human health in space. And while it may seem like a far-away pipe dream, they'll be the first to tell you that having startups begin to develop health care products for space-related exploration is key to ensuring there aren't mass casualties.
"The truth is, there is little that is more complex than space, and biology, and these are not things that have fast development times," said Elizabeth Reynolds, a biologist and director of the Starburst Aerospace Care in Space Challenge. The challenge recently awarded six winning startups (three were local to Southern California) a $100,000 investment from pharmaceutical company Boryung, support for on-orbit experimentation by Axiom, a Houston-based company making private space stations, and acceptance into Starburst's 13-week accelerator program.
"As we talk about deep space exploration, that is a point where we get into high amounts of cosmic radiation and it's an environment that will kill us," Reynolds said. "We need solutions that are completely untethered from Earth." Reynolds said she was "less concerned" about space tourism, and more focused on long-term habitation.
Reynolds did note that there's one easy option, one that NASA's relied on heavily up until now: send robots into space to do human work. That's possible, but she noted, "I cannot imagine a future where we continue to only explore space by robots."
There's a myriad of issues that people face when spending long durations of time in space. Some side effects can range from motion sickness to radiation poisoning to heart and muscle atrophy. Others include bodily fluid shifting due to zero gravity, changes in vision, loss of muscle strength and changes in gut biome behavior. Of course, there's also a host of potential mental side effects too, including depression or anxiety. A 2021 study published in the Journal of Clinical Nursing noted that these effects can also persist even after a person comes back from orbit.
Kay Olmstead, CEO of San Diego-based NanoPharma Solutions, was one of the companies selected by Starburst. She told dot.LA the company is working on a way to deliver drugs to people in space to maximize their effects.
Olmstead told dot.LA., NanoPharma "uses [a] nanocoating method developed by NASA to nanosize drugs to improve biosorption – [the] smaller the particle size, better solubility of [the] drug, hence better absorption into our body which is mostly water."
The importance of nano-soluble drugs is key, since it could limit side effects that come from typical ingestion of drugs, such as liver and kidney damage, or systemic toxicology (when a drug is absorbed by or distributed to other parts of the body besides the specific target area), Olmstead explained.
She added that NanoPharma is working on using vacuum pressure in low Earth orbit to deliver drugs to diseased organs without needles, a potential groundbreaking solution since right now, most life-saving drugs need to be administered via IV and that's "not suitable for space travelers." Instead, NanoPharma is working to patent several methods of drug delivery including a nano-nasal spray and a nano-inhaler.
Olmstead noted that there's a number of companies working on private space stations – besides Axiom, she also cited Northrop Grumman, Nanoracks and Sierra Space, who all have "grand plans of infrastructure building in space for private space travelers and in-space manufacturing."
There's a couple dueling local companies with ambitions to build private space stations as well: Vast Space, and Orbital Assembly.
Olmstead noted that there will have to be construction workers in space overseeing building of these outposts, and added, "Care for these space travelers and workers is the most important concern of these aerospace companies aside from the station building/maintenance." She also said that outposts on the moon, which will likely be built after stations in low Earth orbit, come with "even more severe health hazards."
Another local startup that won the Starburst challenge was Vibo Health. Based in Los Angeles and led by physicist and CEO Gil Travish, Vibo develops wearable health tracking technology that uses wrist scanning to give users insight into their health, with the goal of finding health risks without invasive tests.
Right now, Vibo has a growing business terrestrially, but Travish told dot.LA he's eager to see how the tech could be applied to astronauts. "It is a niche, of course, but it's a growing niche," Travish said. He noted that Vibo hopes to do in-space testing within the next two years.
For now, though, both Vibo and NanoPharma said they will continue developing and testing their technology on the ground with the goal of bettering patients' lives here on earth. Travish said he's optimistic that the work will not only better conditions for space-faring humans, but also unlock information about the human condition.
"It's not just about going to space, it's about learning more about ourselves," Travish said.
Samson Amore
Samson Amore is a reporter for dot.LA. He holds a degree in journalism from Emerson College. Send tips or pitches to samsonamore@dot.la and find him on Twitter @Samsonamore.
https://twitter.com/samsonamore
samsonamore@dot.la
05:05 AM | March 22, 2023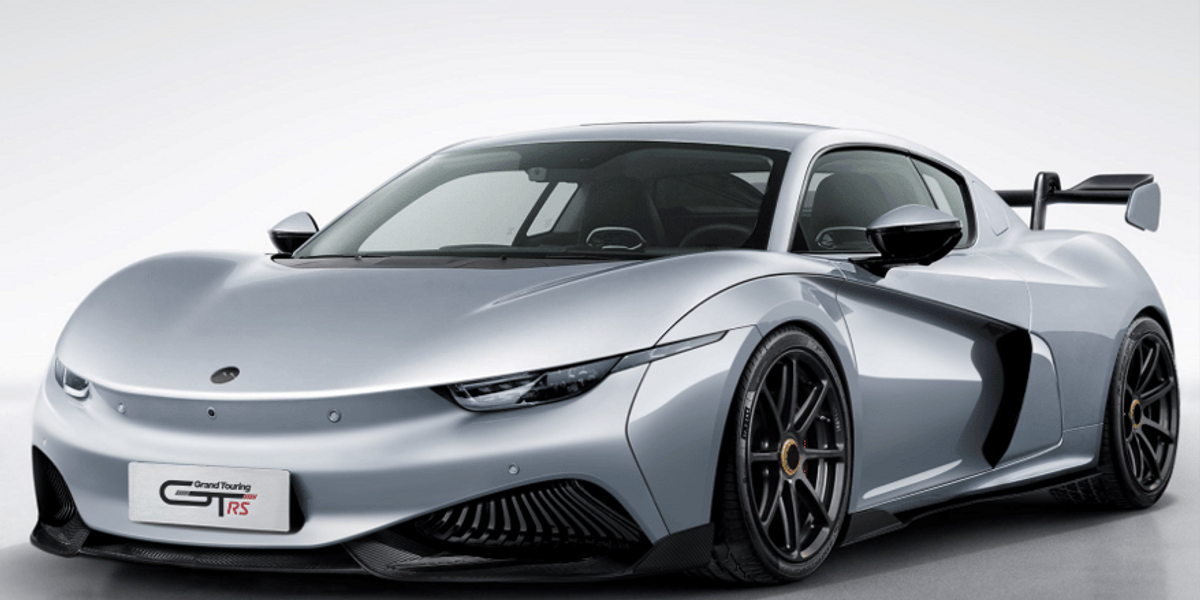 Image Courtesy of Mullen Automotive
Like a zombie from the grave, Mullen Automotive's electric sports car grift lives once more. Earlier this week, the Southern Californian company announced that it had resolved its contract disputes with Chinese manufacturer Qiantu and would begin to "re-design" and "re-engineer" the DragonFLY K50 platform for sale in the United States.
On the surface (or if you just read the press release) this would seem to be excellent news for the Californian EV startup. But the saga of the Mullen/Qiantu partnership is long, and in the context of their shared history, the deal's terms look considerably less favorable for Mullen.
Back in May 2019, after months of negotiations, Mullen entered into an agreement with Qiantu. As part of that deal, Mullen agreed to buy DragonFLY K50 "kits" from the Chinese manufacturer and assemble and resell them in the United States. A short time after the deal was inked, Mullen claimed it had signed the wrong version of the paperwork, according to court documents filed by Qiantu. Instead of simply correcting the error, the documents allege that Mullen tried to use the delay to renegotiate key parts of the deal. For reasons that are unclear, Qiantu agreed to come back to the table, and a second agreement was eventually drafted with essentially the same terms, but a different payment schedule. Mullen signed the agreement and initialed every page.
The documents allege, however, that Mullen's next move was to claim that it was again unaware of the very same revised payment schedule it had just worked to renegotiate. By August 31, 2019, Mullen had missed its very first payment to Qiantu. The Californian company would go on to default on the rest of its payments as well, despite continuing to advertise the K50 as "coming soon" on its website in subsequent months.
In October 2019, after missing its first two payments, Mullen filed a suit against Qiantu for breach of contract, again alleging that the Chinese manufacturer had sneaked in the details of the payment schedule without Mullen's knowledge.
This suit has now been settled.
Under the terms of the agreement, Mullen will pay Qiantu $6 million, plus warrants that allow the purchase of up to 75 million shares of MULN at 110% of the price of the common stock. These warrants are exerciseable for one year, starting in September 2023.
There's also an item that stipulates that Mullen pays an additional $2 million for "deliverable items under the IP Agreement," and another which mandates that Mullen pay Qiantu a royalty fee of $1,200 for each K-50 it manages to sell in the United States over the next five years. Finally, and perhaps worst of all for the Californian company, Mullen also agrees to buy "a certain number of vehicle kits every year from Qiantu."
Even without the vague promise to buy more vehicles from Qiantu, the math adds up to at least $8 million that Mullen will have to pay out, not including royalties. Mullen basically went to court, wound up with the same deal, and lost millions of dollars in the process.
Making this look even worse is the fact that the K-50 is now a three-year old car. While the car still looks great and boasts some pretty legitimate specs, Mullen will still need to make sure the K-50 complies with the standards and regulations in the United States—a process that is often incredibly expensive and time consuming. So far it's unclear how Mullen, a company that has never manufactured a production vehicle before, will tackle that challenge.
With how ragged things look from the outside, it's hard to even predict if Mullen will exist come September.


Update: This story has been corrected to provide a more accurate description of the financial terms of the settlement between Qiantu and Mullen.
David Shultz
David Shultz reports on clean technology and electric vehicles, among other industries, for dot.LA. His writing has appeared in The Atlantic, Outside, Nautilus and many other publications.