shopify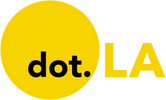 Get in the KNOW
on LA Startups & Tech
X
shopify
Emotive wants to make online shopping a more personal experience, one that's like texting a friend about an upcoming purchase. It recently raised $50 million to help it do so.
The human-assisted AI marketing platform uses text messaging to engage customers and market ecommerce brands. Emotive announced the close of a Series B round led by CRV along with existing investors Mucker Capital, TenOneTen Ventures, and new investors Stripes and Vulcan Capital.
Emotive uses artificial intelligence guided by human assistance to text customers on ecommerce sites like Shopify, Magento and Woocommerce.
Rather than sending standard automated text blasts, Emotive's bot-aided platform starts conversations with customers to scale product recommendations and prevent them from abandoning items in their carts. The platform also shares new products and has interactive engagement like text quizzes and surveys.
According to Emotive chief executive Brian Zatulove, text messaging is one of consumers' most intimate communication channels and the personal connection Emotive provides turns 8% to 10% of those conversations into sales. In comparison, a standardized, impersonal newsletter blast has at most a 2% conversion rate.
The startup closed a $4.5 million Series A raise led by Mucker Capital just seven months ago, and as of today, it has raised $58 million in total. Emotive will use the capital to make several hires this year and plans to triple its workforce, opening new offices in Boston and Atlanta as it continues to develop its product.
Already, the company has brought on Honest Company executive Oleg Pylner as chief technology officer and Adam Waid, former vice president of global customer success at Salesloft, as chief customer officer.
Emotive isn't Zatulove's first company — he and his co-founder Zach Wise founded SaaS platform Reefer while still students at the University of Southern California. It is a loyalty platform for the cannabis industry, which used tablets in stores to enable customers could to sign up with their phone number to earn points. They noticed that salespeople in stores were using the exchange to build relationships with customers.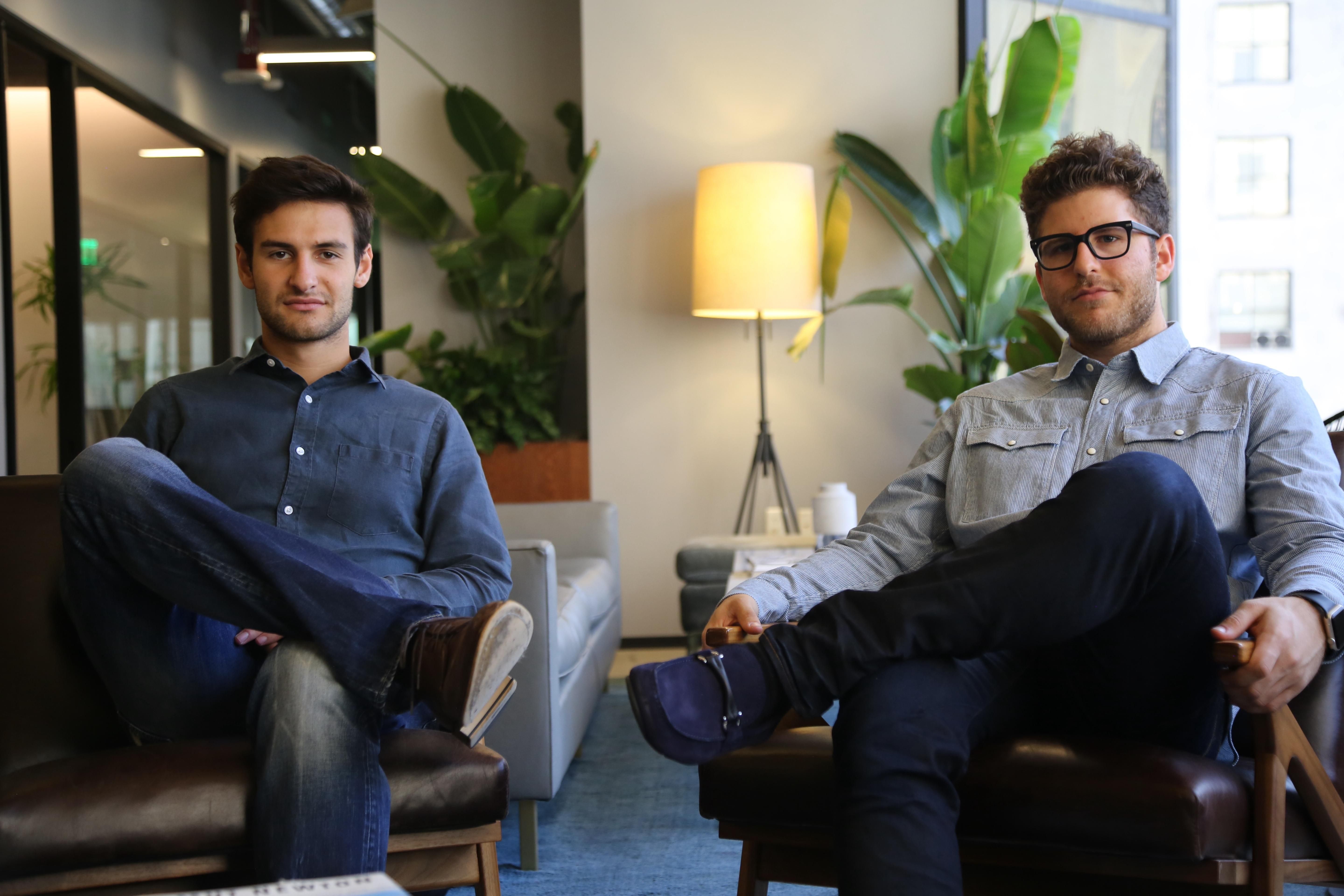 Zach Wise (left) and Brian Zatulove are the co-founders of Emotive.
Though Reefer didn't use direct text marketing, they realized that online brands may not have salespeople to build the same relationships with customers. From Reefer, Zatulove and Wise moved on to create Emotive, which launched in October of 2018. The company saw 466% revenue growth over the last year, and Zatulove does not see it slowing down, adding that he believes the shift toward buying online will be permanent.

"With COVID, ecommerce thrived and accelerated the shift from traditional brick and mortar to online commerce," said Zatulove. "We definitely saw some tailwind... But, you know, separately from the shift online I think at Emotive we know how to grow our business and we have repeatable growth channels that we're going to continue to invest in."
From Your Site Articles
Related Articles Around the Web
On a recent crisp winter morning outside an empty office park in the San Fernando Valley, there were no workers to be seen. That is unless one counts the cooler-sized delivery robot slowly whirring down the sidewalk as Felipe Chavez, founder and CEO of Kiwibot, nervously watched to make sure the droid did not veer of course.
Just as no one now thinks twice about seeing e-scooters that were non-existent before late 2017, the sight of a robot ferrying salads, pizza, or groceries could become common on Los Angeles sidewalks before this year is over.
Kiwibot has quietly been testing its robots – specially designed to look cute and non-threatening – for the past few weeks in the Valley, as well as more recently at a major university campus the company won't yet name. If all goes well, Kiwibot will begin offering delivery to students through as early as next month before expanding to Santa Monica and other parts of the city after that.

"L.A. is going to be our most important city this year," Chavez said. "In the first five months of the year we plan to employ 100 robots here in the city, and we expect that by the end of the year we're going to have around 400 robots deployed."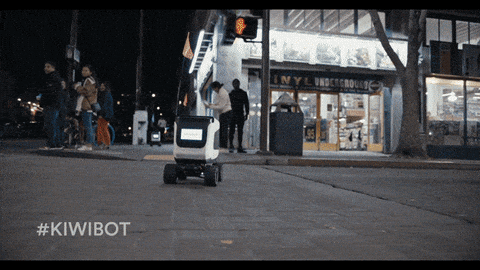 Postmates, which is now owned by Uber, has been testing a handful of delivery robots in West Hollywood since April. While those are accompanied by a human chaperone, the Kiwibot robots set out on their own, though operators take over remotely for more complex tasks like crossing the street.

Kiwibot has already made over 120,000 deliveries since 2017 during rollouts at University of California, Berkeley, University of Denver, and San Jose, where it partnered with Shopify and Ordermark. But L.A., with its vast geographic footprint, is a whole new degree of difficulty.
"It's a great challenge for us," said Chavez.
Kiwibot chose L.A. because the city already has a high adoption of food delivery, it is home to potential partners like ChowNow and Ordermark, and the city has been a willing collaborator through its Urban Movement Labs (UML), mostly by sharing data on city streets and sidewalks.
"We trust L.A. to be the best new market for us because the food delivery habit is already there, and we feel backed to scale in an organized and socially responsible and sustainable manner," said David Rodriguez, Kiwibot's head of business.
After a confrontational approach between cities and ridesharing and e-scooter companies, Lilly Shoup, UML's interim executive director, says L.A. is trying to be more collaborative with delivery robots.
"I think we've learned that it's important for city transportation agencies to get ahead of new technology before they appear on city streets," Shoup said. "It's important to understand their business models and proactively develop policies."
UML is also working on a pilot to deliver goods via drone by 2022 and in both instances Shoup says the technology can help reduce pollution and congestion since most deliveries now are made via cars.
"It's really exciting to think about new ways to reduce the environmental impact of delivery," Shoup said.
Robots substantially bring down the cost of delivery, which could help restaurants that operate on thin margins during even the best of times and have been devastated this year. But it will also mean fewer delivery jobs, most of which have been preserved as contract work in California with the recently passed Proposition 22.
Restaurants typically pay between 15% to 30% on orders placed with delivery services like Postmates or Grubhub and drivers are hardly getting rich. In fact, they often make less than minimum wage.
Kiwibot charges fees of a couple dollars on each order – which can be absorbed by the restaurant or passed onto customers. The company says its cost per delivery is now $2.98 but as it scales and the technology improves it can shave the cost down to $1.23 by the end of 2022.
Right now, Kiwibot robots – which cost between $2,500 and $4,000 each – can only operate in a 1.5 mile radius but the company's next generation can go eight miles and is large enough to fit a 12-inch pizza.
Will the Public Accept Robots?
Even when the technology is ready, Kiwibot has what may be a tougher obstacle to overcome – public acceptance. Public safety commissioners in West Hollywood raised concerns about Postmates' robots and even in tech-friendly San Francisco, a city lawmaker, worried they might run into pedestrians, tried to ban them.
Kiwibot warns potential investors on its crowdfunding page: "Delivery bots have proved controversial in some regulatory environments with some cities, like San Francisco, putting out laws that make it difficult for us to deploy. If this became widespread we would have trouble going to market."
Chavez says he spends a great deal of time thinking about how he can get the public to be comfortable with robots.
"There is a sector of people that are concerned about robots and I think that it is very important to listen to them and to get their feedback on everything. but robots are going to happen," Chavez said.
The robot also has a sign affixed to the back to clarify that it is not recording any video, something that was added after homeless people in San Jose feared they were being spied on.
There is a "black box," which records in case of an emergency, but none of the devices have been stolen — so far.
Even though local regulations can allow for robots to go as fast as 10 mph, Chavez has found a speed of 6 mph makes people feel safer.
There are also important visual considerations. Kiwibot's robots look nothing like the hulking devices conjured up in sci-fi movies like "Transformers" or "The Terminator." They are more like a plastic cooler on wheels with lights on the front that resemble a smiling face.
"The new version is even more cute," said Chavez. "It's like a squirrel on a rock."
Taking a page from nature, the design is deliberately playful and small.
"When you see an animal and it is bigger than the width of your shoulders you feel threatened," Chavez said. "So we have made sure that the robot is never going to be wider [than you] so that people don't feel threatened."
Coronavirus has also been helpful, helping accelerate the adoption not only of delivery but also of robots – who you don't have to worry about coughing on you.
Competition with Bigger Robot Deliveries
Kiwibot, which is based in San Jose, has raised more than half $1 million from more than 650 investors in its latest crowdfunding campaign, to bring its fundraising total to over $3 million.
That pales in comparison to not only Uber but also much larger rivals Starship, a robot food delivery service launched in 2014 by two Skype co-founders that plans to rollout deliver to 100 universities by next summer and Nuro – an autonomous vehicle startup founded by two ex-Google engineers valued at $4 billion. The company received regulatory approval last week to operate on city streets in the Bay Area.
But with global autonomous last-mile delivery projected to grow from $11.16 billion next year to $76 billion by 2030, Kiwibot sees room for multiple competitors.
"In L.A. right now we are talking with multiple partners, very big companies," said Chavez.
"Everything is moving very fast," he added, as his robot inched along the sidewalk, heading back to the lab to continue more testing.
Every month 10 million shoppers scroll through Tapcart, a little-known software that translates the $95 billion ecommerce giant Shopify's platform to mobile.
The marketing software has seen shopping activity jump 50% over the past 90 days as the pandemic wallops traditional retailers. And chief executive Eric Netsch is aiming to process $1 billion in sales over the next year. In May alone, the company is expected to hit $71 million of online retail sales through its mobile app.
But the Santa Monica-based company's biggest get may have happened a few days before California Gov. Gavin Newsom's stay-at-home order came down. Founders Netsch and Sina Mobasser had been pitching venture capitalist for a Series A round when they scored with SignalFire, which committed to lead the $10 million round. The nation's economy was about to go into free-fall.
"We didn't know companies were going to have a hard time getting funded, we didn't know that the economy was going to collapse. We didn't know about the stay-at-home order at the time," he said. "The timing was impeccable and we're happy that we found the right partner."
Flush with funds, Tapcart is planning a marketing and expansion blitz in an effort to grow the business software company as it looks to grow its offerings. Since it was founded in 2017, Tapcart has raised a total of $15 million.
Like a lot of ecommerce products, Tapcart — whose clients include fast-fashion seller Fashion Nova, Chubbies and other brands — has benefited from the pivot to online shopping. The largest growth has been among smaller and medium size businesses that haven't had to deal with some of tough logistical issues facing larger companies. It's also seen a jump in food and beverage along with retailers selling sports apparel and supplements, as people were forced to remake their workout routines at home.
"The behavior will be permanent because people are realizing they can get everything on their mobile app on their phone," he said.
In April, consumer spending nosedived 16%, but online sellers — which make up a smaller share of the market — saw sales increase 8.4%.

The surge in store closings has toppled already ailing retail giants like Pier1 Imports and JCPenny, and walloped other retailers facing mounting debts.
"We have traditional retailers who have closed a lot of their retail stores and shifted all of their traffic onto their apps in their website," he said.
Among them is New Jersey-based DressBarn which recently launched a mobile app as it, like other retailers, go into survival mode.
Until now, Tapcart has relied solely on Shopify, a popular sales platform that has made it easier for small and mid-size businesses to create online stores, to distribute its product.
Tapcart, which sells monthly subscriptions ranging from $99 to $999, has only about 1,000 paying customers in a sea of over one million merchants using Canada-based Shopify's platform. But it plans to offer a decoupled version of its mobile applications to customers. Its pitch is that it helps with customer retention, an expensive proposition in the online world.
"We have a lot of room to grow," he said. "Part of our expansion plan is that we want to start working with Fortune 1000 brands like the JC Penny's and Nordstroms to start using our technology in their own custom built solution."
Chris Farmer, the managing director of SignalFire, said the company had "massive opportunity to also help retailers get back on their feet with mobile and offline commerce."