Emotive wants to make online shopping a more personal experience, one that's like texting a friend about an upcoming purchase. It recently raised $50 million to help it do so.
The human-assisted AI marketing platform uses text messaging to engage customers and market ecommerce brands. Emotive announced the close of a Series B round led by CRV along with existing investors Mucker Capital, TenOneTen Ventures, and new investors Stripes and Vulcan Capital.
Emotive uses artificial intelligence guided by human assistance to text customers on ecommerce sites like Shopify, Magento and Woocommerce.
Rather than sending standard automated text blasts, Emotive's bot-aided platform starts conversations with customers to scale product recommendations and prevent them from abandoning items in their carts. The platform also shares new products and has interactive engagement like text quizzes and surveys.
According to Emotive chief executive Brian Zatulove, text messaging is one of consumers' most intimate communication channels and the personal connection Emotive provides turns 8% to 10% of those conversations into sales. In comparison, a standardized, impersonal newsletter blast has at most a 2% conversion rate.
The startup closed a $4.5 million Series A raise led by Mucker Capital just seven months ago, and as of today, it has raised $58 million in total. Emotive will use the capital to make several hires this year and plans to triple its workforce, opening new offices in Boston and Atlanta as it continues to develop its product.
Already, the company has brought on Honest Company executive Oleg Pylner as chief technology officer and Adam Waid, former vice president of global customer success at Salesloft, as chief customer officer.
Emotive isn't Zatulove's first company — he and his co-founder Zach Wise founded SaaS platform Reefer while still students at the University of Southern California. It is a loyalty platform for the cannabis industry, which used tablets in stores to enable customers could to sign up with their phone number to earn points. They noticed that salespeople in stores were using the exchange to build relationships with customers.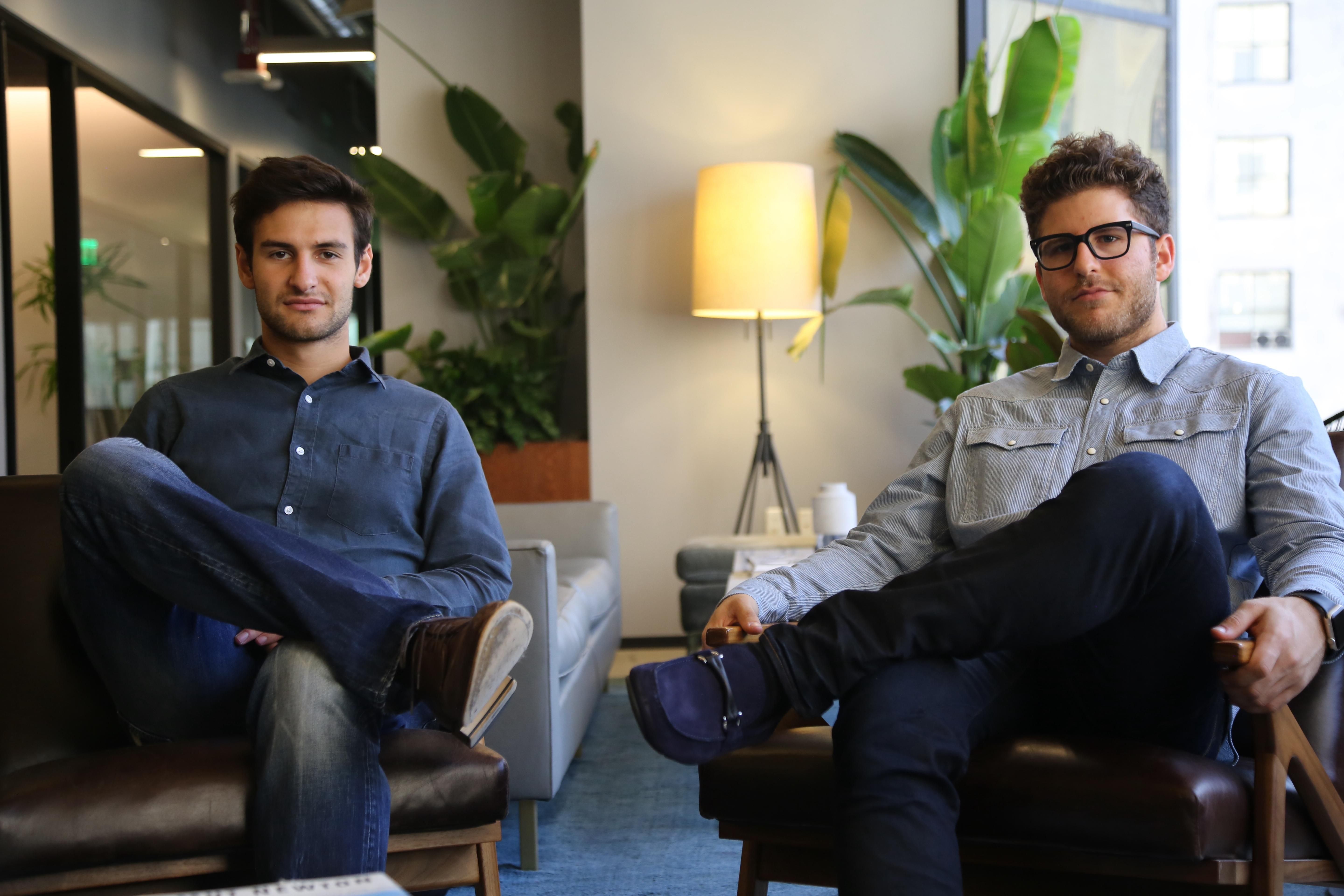 Zach Wise (left) and Brian Zatulove are the co-founders of Emotive.
Though Reefer didn't use direct text marketing, they realized that online brands may not have salespeople to build the same relationships with customers. From Reefer, Zatulove and Wise moved on to create Emotive, which launched in October of 2018. The company saw 466% revenue growth over the last year, and Zatulove does not see it slowing down, adding that he believes the shift toward buying online will be permanent.

"With COVID, ecommerce thrived and accelerated the shift from traditional brick and mortar to online commerce," said Zatulove. "We definitely saw some tailwind... But, you know, separately from the shift online I think at Emotive we know how to grow our business and we have repeatable growth channels that we're going to continue to invest in."