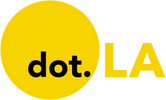 Get in the KNOW  
  on LA Startups & Tech  
X
Evan Xie
LA's Hottest Startups for 2023
Decerry Donato
Decerry Donato is a reporter at dot.LA. Prior to that, she was an editorial fellow at the company. Decerry received her bachelor's degree in literary journalism from the University of California, Irvine. She continues to write stories to inform the community about issues or events that take place in the L.A. area. On the weekends, she can be found hiking in the Angeles National forest or sifting through racks at your local thrift store.
06:01 AM | December 26, 2022
Los Angeles, like the rest of the startup world, saw a dip in global venture funding. As of November 2022, funding reached $22 billion, which is 69% lower than the previous year.
Despite the massive downturn in funding due to the decline in technology stocks at the end of 2021 combined with concerns about rising inflation, it did not stop the startups on this list from raising funding. We asked more than 30 leading L.A.-based investors for their take on the hottest firms in the region. (We also asked VCs not to pick any of their own portfolio companies, and vetted the list to ensure they stuck to that rule.)
They selected a few live-shopping platforms, space startups and payment software companies and we've organized the list based on the amount of capital raised as of January, according to data from PitchBook.
Here are the eight L.A. startups VCs have their eyes on as they look ahead to 2023.
---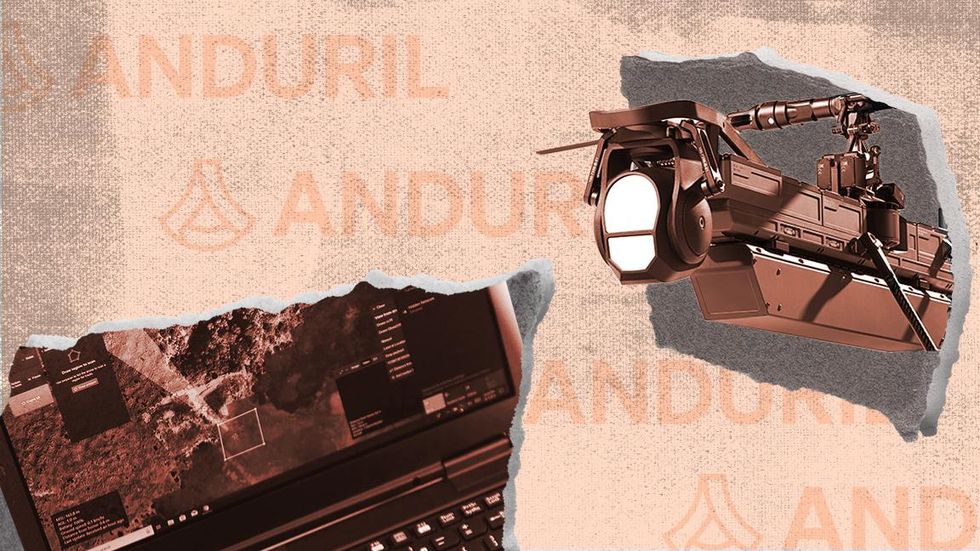 Anduril Industries Is Getting Hundreds of Millions to Build Border Surveillance Tech Image by Ian Hurley
Given how much the company has raised to date, it was no surprise that Costa Mesa-based defense technology startup and U.S. military contractor Anduril was the name that most often came up among L.A. venture investors.
Oculus co-founder Palmer Luckey, Founders Fund partner Trae Stephens, ex-Palantir executives Matt Grimm and Brian Schimpf founded Anduril in 2017. The startup is most known for its core software product, an operating system called Lattice, which is used to detect potential security threats.
To date, the startup has received investments from Andreessen Horowitz, Founders Fund, General Catalyst, D1 Capital Partners and venture capitalist Elad Gil.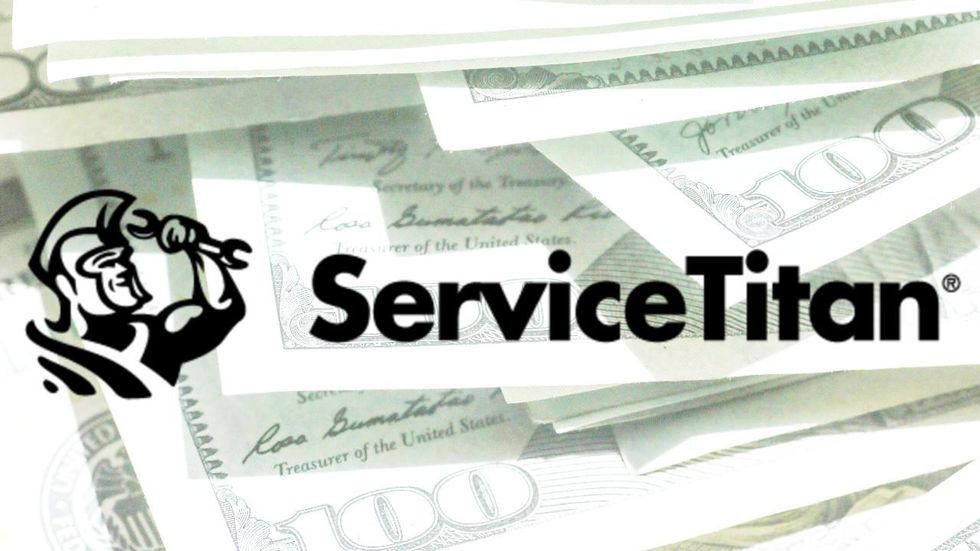 Earlier this year, the Glendale-based firm filed for an initial public offering. Since its founding in 2012, the company's co-founders, Ara Mahdessian and Vahe Kuzoyan built its software for a wide range of service industries, from plumbing and landscaping to pest control and HVAC.
The company's growth is largely driven by its ability to acquire other businesses, including landscaping software provider Aspire and pest control-focused platforms ServicePro and, earlier this month, FieldRoutes.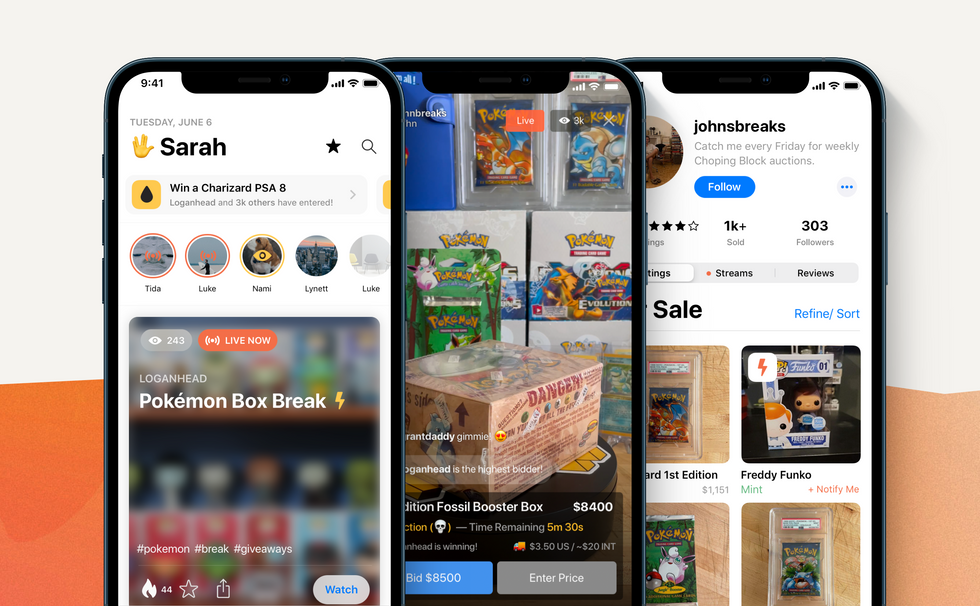 The Marina del Rey-based livestream shopping platform makes the 'Hottest Startups' list for a second year in a row. The online marketplace was founded by former GOAT product manager Logan Head and ex-Googler Grant LaFontaine and made its name by providing a live auction platform for buying and selling collectables like rare Pokémon cards, and has since expanded into sports memorabilia, sneakers and apparel.
It's no secret that its success is in part, due to the partnerships Whatnot inked this year, like UFC fighter Jorge Masdival to sell sports collectibles on the platform. Along with science fiction/fantasy comics publisher Heavy Metal to bring out original content for the Whatnot community.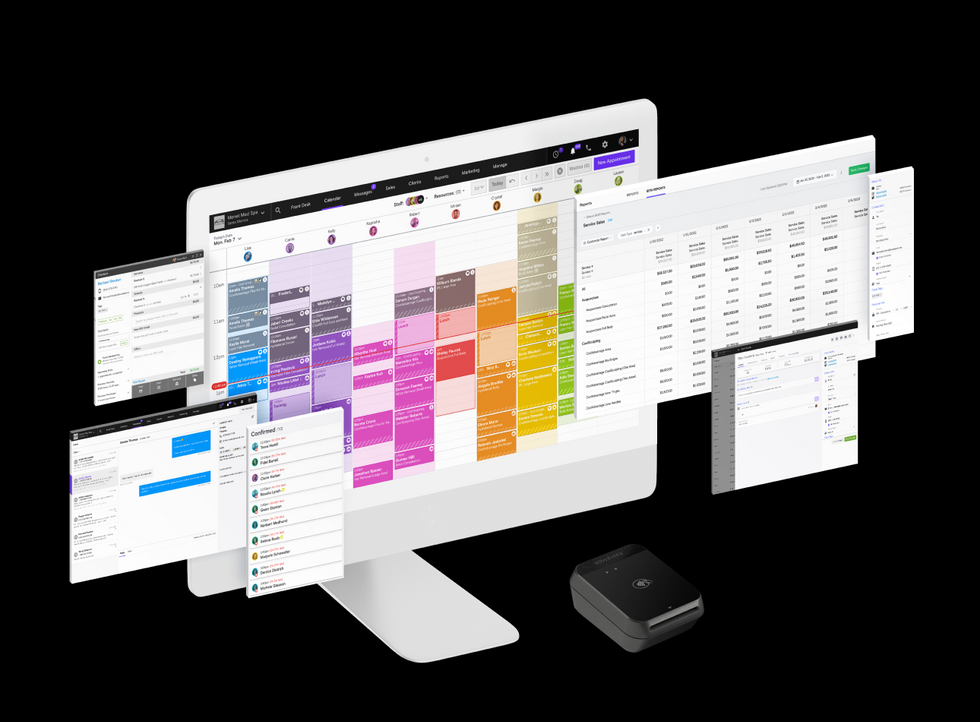 Los Angeles-based salon booking app Boulevard attracted backers including Santa Monica-based early-stage VC firm Bonfire Ventures, which focuses on B2B software startups. The startup builds booking and payment software for salons and spas and now it now serves 25,000 professionals across 2,000 salons. Boulevard has also worked with prominent brands such as Toni & Guy and HeyDay.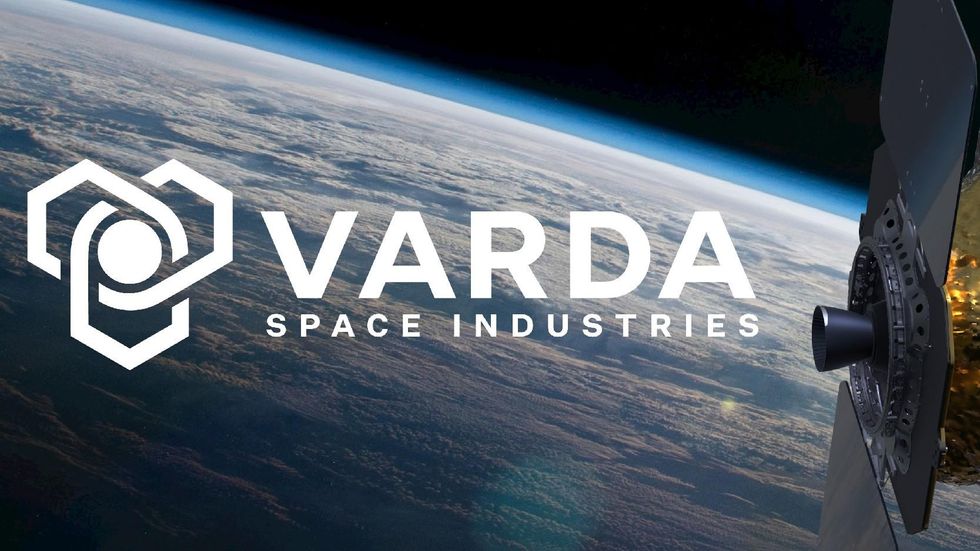 Space manufacturing startup Varda focuses on designing, developing, and manufacturing products that benefit from low gravity. The products that the El segundo-based company manufactures in space are intended to be brought back down with the hope that it will improve life on earth. The forward-thinking company was founded by Founders Fund partner Delian Asparouhov and former SpaceX officer Will Bruey.
Sherman Oaks-based Papaya was founded by Patrick Kann and Jason Metzler. The company was built to make it easier for consumers to pay "any" bills — whether it's a hospital bill or a parking ticket — all on the mobile app. To pay, users take a picture of their bill and type in the amount they want to send as long as the end user has a mailing address or an online payment portal. Papaya utilizes optical character recognition, a software that enables the app to look at every bill — no matter what the format is — and recognize each piece of information.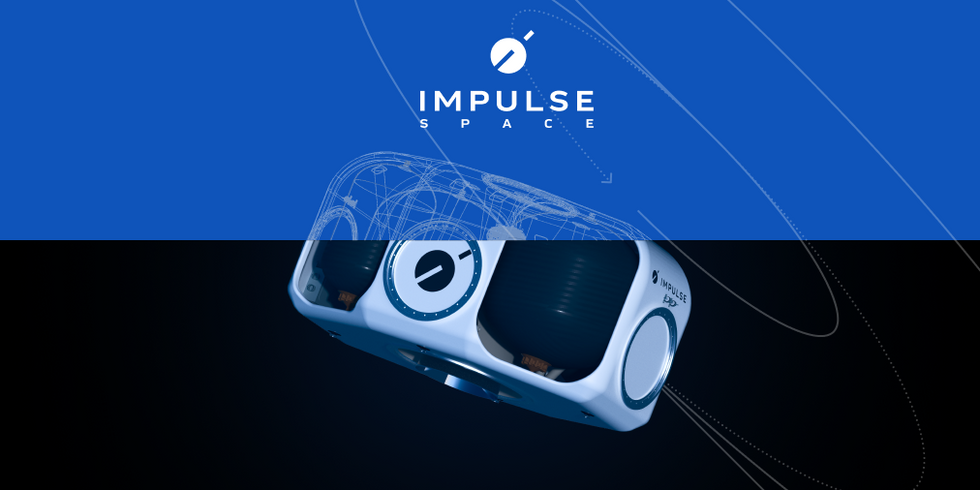 Based in El Segundo, Impulse Space creates orbital maneuvering vehicles capable of delivering multiple payloads to unique orbits from a single launch. Founded in 2021 by former SpaceX exec Tom Mueller built his company as a last-mile delivery partner for future inter-space missions, like servicing space stations. In July, the space startup inked a deal with Long Beach-based reusable rocket maker Relativity Space to accelerate the entry of its rover into Mars.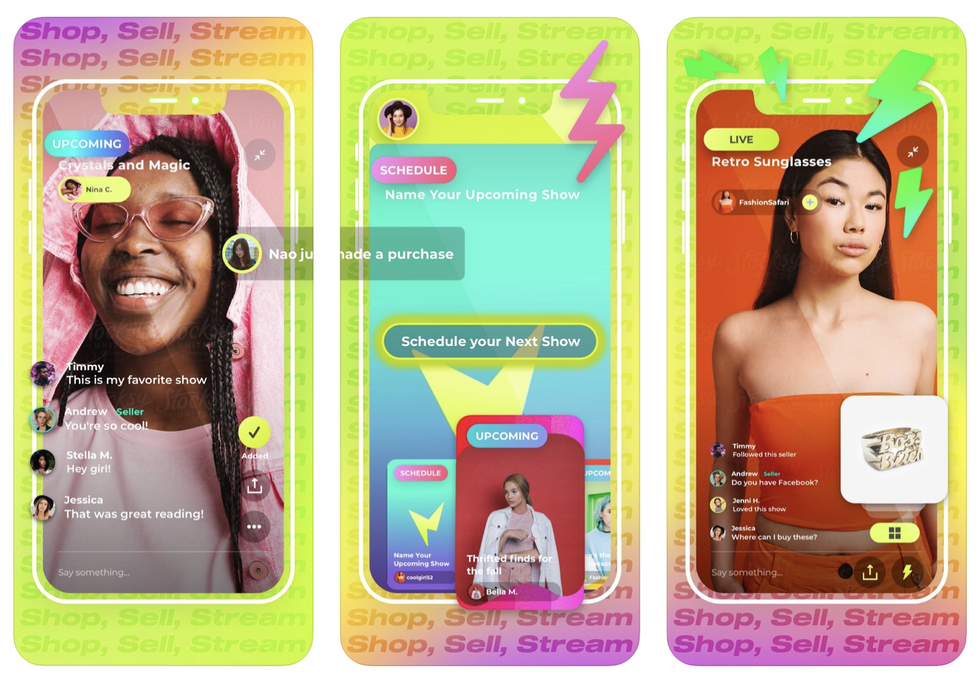 Whatnot competitor Popshop Live is betting that live-shopping is the future of ecommerce. The West Hollywood-based company primarily focuses on selling collectables such as trading cards and anime merchandise.
In the summer of 2021, the company bolstered its team by hiring former Instagram and Instacart executive Bangaly Kaba to lead platform growth and former head of Uber Eats Jason Droege to lead expansion.
Decerry Donato
Decerry Donato is a reporter at dot.LA. Prior to that, she was an editorial fellow at the company. Decerry received her bachelor's degree in literary journalism from the University of California, Irvine. She continues to write stories to inform the community about issues or events that take place in the L.A. area. On the weekends, she can be found hiking in the Angeles National forest or sifting through racks at your local thrift store.
What Data TikTok Collects
Like other social media giants, TikTok gobbles up a lot of user information. To start, TikTok receives names, ages, phone numbers and emails when people sign up for the service. The app also knows users' approximate locations and mobile device identifiers, such as IP addresses.
Germain told dot.LA the most valuable info may come from the way users interact with the video sharing app. TikTok is quite good at figuring out peoples' interests based on the videos or accounts they've previously liked or followed. Those insights are useful for advertisers and—potentially—for spreading political messages, Germain noted.
"This vast trove of data that every social media company has—on what people are interested in, what makes them upset, what makes them happy—is incredibly valuable," he said.
The company's privacy policy permits TikTok to collect a wide range of additional data, from consumers' keystroke patterns to biometric info. However, the company says it doesn't necessarily take in or store all of this. For example, keystroke patterns may be used solely for anti-fraud and spam purposes, according to TikTok. Regarding biometrics, TikTok said editing features may automatically locate a person's face to apply an effect, but those features do not uniquely identify individuals.
Why U.S. government officials are concerned
TikTok is owned by Beijing-based tech giant ByteDance and China is an economic and foreign policy rival to the U.S. government. With the Chinese Communist Party (CCP) exerting considerable power over the nation's tech companies, U.S. lawmakers and administration officials contend that TikTok's Chinese ownership poses a national security risk.
"The CCP has a track record longer than a CVS receipt of conducting business & industrial espionage as well as other actions contrary to U.S. national security, which is what makes it so troubling that [ByteDance] personnel in Beijing are accessing this sensitive and personnel data," Federal Communications Commissioner Brendan Carr recently said.
TikTok says it has never provided any U.S. user data to the Chinese government, nor would it do so if asked. Additionally, the company recently announced that all of U.S. user traffic is now routed to American software giant Oracle's servers.
"The TikTok app is not unique in the amount of information it collects, compared to other mobile apps," the company said.
TikTok is hardly the only company swallowing a lot of data on Americans, from car makers to smart doorbell firms. Consumers' credit card purchases, contact lists and recent GPS locations are hawked by hundreds, if not thousands, of companies in the so-called data broker industry, Germain noted.
"If the Chinese government wanted it, they could just go out and buy it because it's for sale," he said. "...I think people, when they're worried about TikTok doing something, they should ask themselves whether they should be worried about American companies doing the same thing."
Still, Germain said there's some genuine cause for concern, since China's government has previously pushed the country's companies to do its bidding. But to Germain, that concern has less to do with China knowing your phone number and more to do with propaganda.
"The Chinese government could instruct Tiktok to manipulate its algorithm to show people content that promotes the goals of the Chinese government," Germain said. "That could totally happen and that is something that is of concern. But that does start to move away from questions of data privacy."
Christian Hetrick
Christian Hetrick is dot.LA's Entertainment Tech Reporter. He was formerly a business reporter for the Philadelphia Inquirer and reported on New Jersey politics for the Observer and the Press of Atlantic City.
04:00 AM | January 23, 2023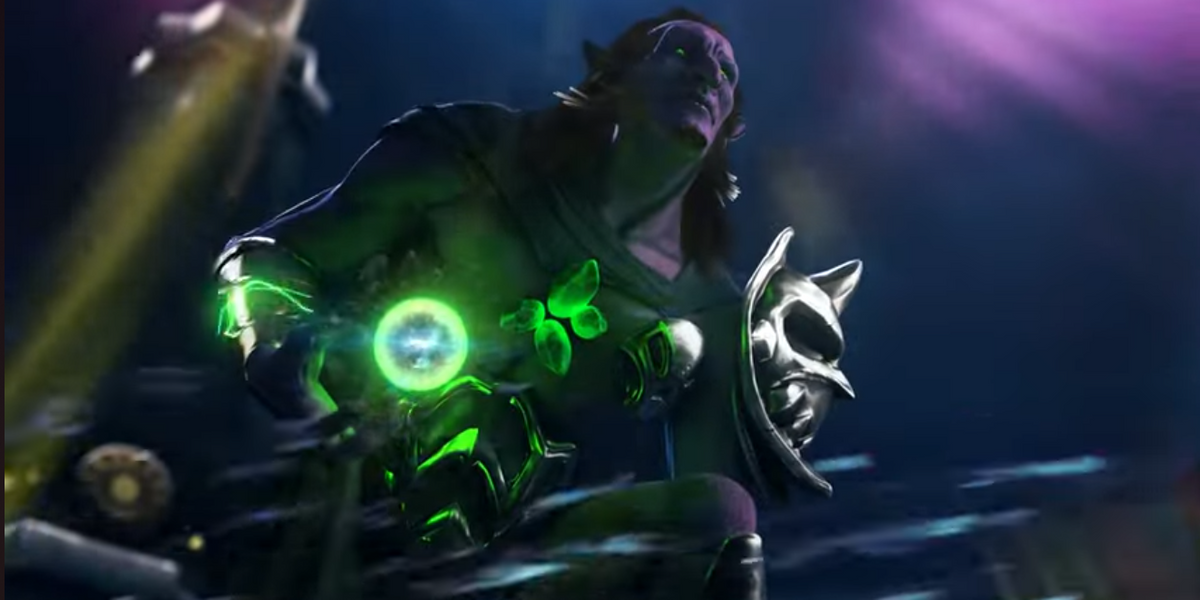 Plai Labs
Two leaders of Culver City-based mobile gaming outfit Jam City recently defected to start their own venture, a metaverse gaming studio by the name of Plai Labs.
Pronounced "play," the Web3 gaming company is led by Jam City's co-founders Chris DeWolfe and Aber Whitcomb.
DeWolfe previously held the role of CEO at Jam City, and Whitcomb was CTO. The two were responsible for kickstarting the rise of social networking when they launched MySpace together back in 2003, and ran the company for about six years before selling it to News Corp. for $580 million. Now, their latest venture is bringing together all the buzzwords the tech investing community loves to hear – Web3, generative AI, blockchain, gaming and NFTs.
The parting of ways with Jam City was amicable, both sides said. "As standalone businesses, each company is better positioned with enhanced flexibility to pursue avenues of growth," Jam City's new CEO Josh Yguado said in an email. "Chris is a serial entrepreneur who has been at the forefront of every evolution of the web, and I look forward to seeing how he and Aber shape Web3 with Plai Labs."
In an interview with dot.LA, CEO DeWolfe said Plai Labs is the fourth startup he's founded with Whitcomb, but the first that's focused exclusively on Web3.
The company's first product is a metaverse called Massina, which is home to its first blockchain game, "Champions Ascension." The game, currently being built by a team of 50 people, is a massively multiplayer online role-playing game (MMORPG). With elements that remind of Activision Blizzard's hit "World of Warcraft," the game allows players to choose a variety of character classes and the ability to battle it out in a large-scale colosseum arena, go on quests, build and compete in custom dungeons and trade digital items.
What makes "Champions Ascension'' unique is that players can choose to own their characters in the form of an NFT. Plai Labs sold its first NFT batch in February 2022, and early adopters who bought the NFTs were granted access to a beta version of the game last September.
Referred to as "Champions," the NFTs are currently selling on Opensea for as much as 55 ETH (over $90,000), but on average they mint for around .7 ETH (around $1,150). There's also an NFT collection of pets for your Champion, which are cute alien-looking creatures that have their own unique skills and traits.
Right now, you have to own an NFT to participate in the game. Plai plans to offer more Champions in an auction next week with additional plans to open the platform up to players who are interested in experiencing the world without owning an NFT, spokesman Josh Brooks told dot.LA.
In addition, DeWolfe told dot.LA that the plan is for Plai to build out an artificial intelligence backed by generative AI (like ChatGPT or Midjourney) that allows users to create and upload their own digital assets to the game. "For example, their own dungeon crawling [and] their own characters within the games," DeWolfe explained. "We kind of see our mission as reinventing social from the ground up… Instead of having this massive group of people creating content every day, it's a bit like MySpace, or like Roblox, where your community is creating content."
Plai Labs is backed by Andreessen Horowitz (a16z), which led a $32 million seed round that closed Jan. 13. In a blog post, a16z investors Andrew Chen, Robin Guo and Arianna Simpson said they invested in the company because they "believe that the future of social networks begins with games."
DeWolfe told dot.LA, "the investment from a16z validates our vision and validates everything that we've been working on for the last year and a half."
Though it's still early days for Plai and "Champions Ascension," the Discord set up for early-adopting NFT buyers has over 230 users and the game's YouTube page has nearly 7,900 subscribers.
"It's a big, audacious project but people are loving it. The retention for the folks that are in the world is off the charts," DeWolfe said. "The folks that are in the world are also owners and the floor price of all the NFTs has gone up by 30%, versus the rest of the NFT world [where] there wasn't any real utility with those entities."
DeWolfe drew a distinction between Plai Labs' NFTs, which have a clear utility, and other NFT projects that have seen their worth wildly fluctuate because they don't generate value from a specific use case.
That said, the gaming community remains divided on blockchain games, partly because it's still a developing genre. Attempts by big studios like Square Enix, EA or Ubisoft to create play-to-earn games on the blockchain have been met with derision and dismissed as a cash-grab.
To that end, DeWolfe said he believes that his and Whitcomb's track record of building quality titles at Jam City like "Cookie Jam" and "Harry Potter: Hogwarts Mystery," along with their expertise in creating communities online will allow Plai Labs to sprint where others have stumbled. "Along the way we've learned a lot about social, gaming and Web3," DeWolfe said. "It was always our thesis from the very beginning that Web3 had to deliver something that the previous web didn't, which was utility, ownership and portability."
Editor's note: Jam City and CEO Josh Yguado are investors in dot.LA.
Samson Amore
Samson Amore is a reporter for dot.LA. He holds a degree in journalism from Emerson College. Send tips or pitches to samsonamore@dot.la and find him on Twitter @Samsonamore.
https://twitter.com/samsonamore
samsonamore@dot.la