los angeles tech news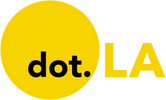 Get in the KNOW
on LA Startups & Tech
X
los angeles tech news
Nearly a year into the worst pandemic in a century, Los Angeles companies expecting to snap up office space on the cheap may be disappointed.

L.A. office rents have held steady or even gotten pricier since COVID, even as more space has become available as most employees continue to work from home.
"I honestly thought rents would have dropped by now," said Michael Soto, research director at the brokerage Savills Inc. "For a lot of tenants, they are still seeing a bit of sticker shock that prices haven't dropped yet."
Despite a 22% vacancy rate, the average asking L.A. office rent at the end of 2020 creeped up to $44.88 a square foot from $42.12 at the end of 2019, according to Savills. In West L.A., where most tech companies are located, rent inched up to $62.96 from $59.58 even as vacancy also increased to 21% from 14%.
"It's counterintuitive," said Soto. "Usually when availability goes up, rent goes down. But rents have been sticky."
Soto credits the steadiness in prices to landlords holding firm on pricing, anticipating that workers will return to the office in the second half of the year.
"We are in a wait-and-see approach to see who blinks first," Soto said.
Even though overall demand for office space in L.A. has fallen, it is still doing much better relative to other major cities, according to the VTS Office Demand Index (VODI), a real time tracker of private commercial real estate data. It found demand in L.A. was down only 15% in January compared to the same month in 2020. By comparison, demand plummeted 52% in San Francisco and 68% in New York.
One reason why is the Netflix effect. Through the pandemic, streaming services continued to aggressively expand their L.A. footprint, which helped drive up rent for the market as a whole.
"These are companies that are flush with capital," Soto said. "They have taken advantage of drop off in leasing activity to expand to get favorable terms."
Some large tech companies – such as Salesforce, Zillow, Twitter and Dropbox – have said remote work will be permanent. But they are still in the minority as most companies plan to return to the office, even if they will not require all their workers to be present all the time.
Just one in 10 companies expect all employees to return to their pre-pandemic work arrangements, according to a recent survey conducted by the National Association for Business Economics. A dot.LA survey of top L.A. VCs conducted in December found 28% do not expect employees to ever go back, but 44% expect employees to return during the second half of this year.
Jamie Montgomery, co-founder and managing partner of March Capital, said he never considered giving up his venture firm's Santa Monica office and that he's hopeful his staff can return in a few months.
"We have a relatively young team and they like the social interaction," Montgomery said. "I think we're in what I would call a creative industry where you kick around ideas and you come up with the best ideas. I mean, I'm not going to sit here at my desk and be a brilliant investor."
Montgomery says he was able to buck the trend of higher rents when he signed a new lease in December, lowering his rent to where it was five years ago. He was eager to get the deal done before prices increased.
"I thought if we waited too long we probably would miss that window," he said.
Sweetgreen has pledged to be carbon neutral in six years by cutting its carbon output in half. Santa Monica and the L.A. Cleantech Incubator launched the nation's first zero-emissions delivery zone, a project meant to encourage companies to embrace EV transportation. Sign up for our newsletter and follow dot.LA on Twitter for more updates.
Today:
Sweet Green wants to get greener
Santa Monica opens emission-free delivery zone in downtown
Sweetgreen Promises Carbon Neutrality by 2027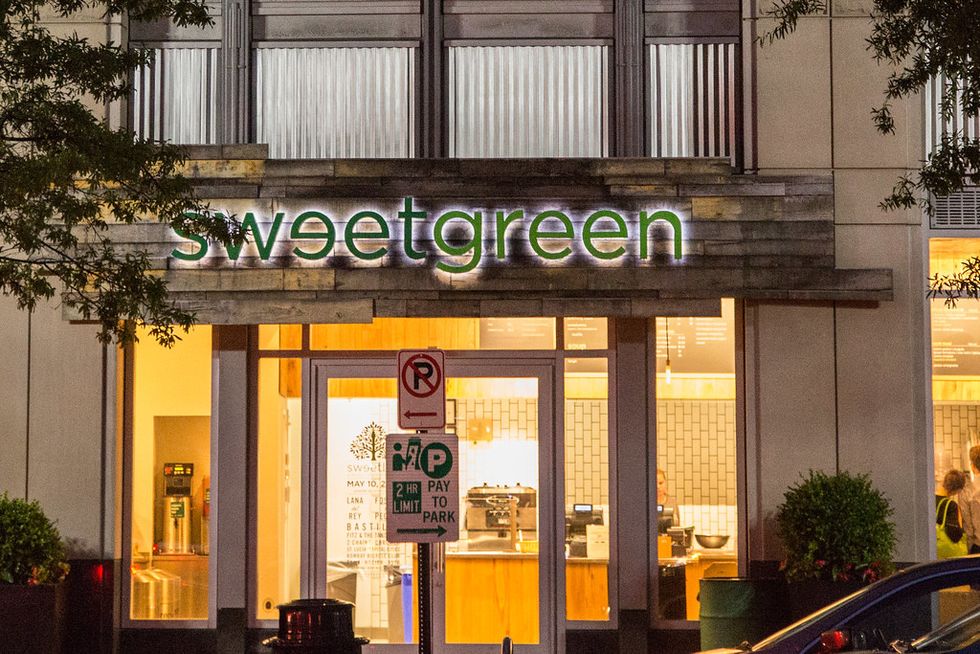 LA Tech Updates: Sweetgreen to Go Carbon Neutral by 2027; Santa Monica Opens Zero-Emission Zone
Sweetgreen wants to be greener.
The Culver City-based fast casual unicorn has pledged to be carbon neutral in six years by cutting its carbon output in half.
"We believe that climate change is the defining challenge of our generation, posing a real and systemic threat to the health of people and the planet," Sweetgreen's founders wrote in a blog post. "As restaurant leaders in an industry that drives 25% of global greenhouse gas emissions, it is our responsibility to use our platform and resources to confront this crisis head on."
---
The company says it started measuring its carbon output in 2019, which helped it identify areas where it could save energy. It was already well ahead of most other restaurants because of its heavy use of low impact fruits and vegetables rather than beef, but it wanted to do more.
Sweetgreen will now use carbon output as a metric for deciding what to put on its menu. It will also work with suppliers to be more environmentally friendly.
"To truly future proof our company, we must evolve our supply network and fix our relationship to the soil — and cultivate an environment that benefits the entire agricultural ecosystem: our food partners, customers, team members, and the planet," the founders wrote.
Santa Monica Opens Nation's First Zero-Emissions Delivery Zone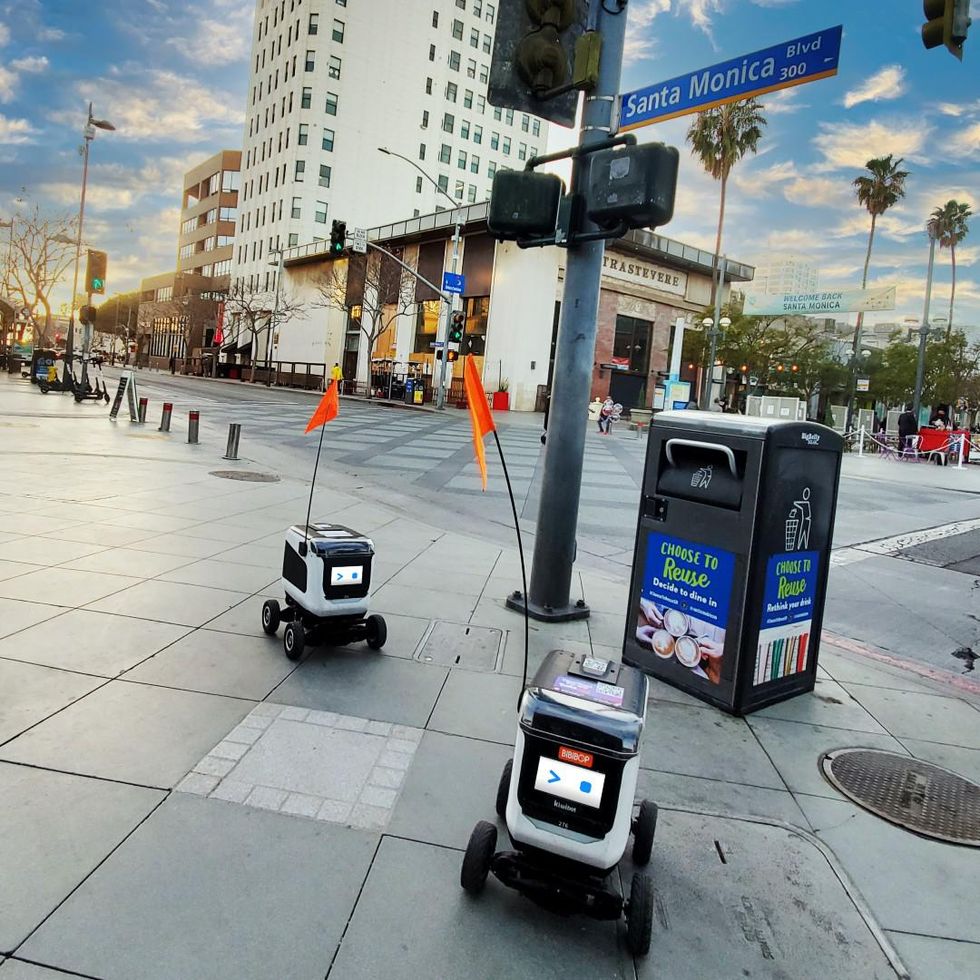 Ikea, Shopify and the yerba mate brand Guayaki are just a few of the companies that vow to cut pollution in Santa Monica by using electric vans and delivery robots to fulfill orders.
The seaside city and the L.A. Cleantech Incubator launched the nation's first zero-emissions delivery zone on Thursday, a project meant to encourage companies to embrace EV transportation by giving drivers access to 20 reserved parking and loading spots. The one-square mile radius will span Downtown Santa Monica and Main Street.
---
City officials will be watching for changes in traffic and pollution with an eye towards introducing permanent zones down the line.
To do that, they've hired Automotus, a venture-backed software startup that monitors curbside traffic. The company will install 20 small video cameras on street lamps lining the parking spots to collect data on factors like congestion and safety. Plus, the technology will alert drivers to open parking spots through an app.
Automotus' CEO says the cameras will not pick up personally identifiable information. In other cities, however, the software has been used to automate parking violations and issue tickets.
Santa Monica Mayor Sue Himmelrich said in a statement that the pilot comes at a "critical moment" in the city's recovery.
"Beyond reducing carbon and congestion, the added bonus is that restaurants can keep higher margins of sales on delivered food items," Himmelrich added.
To encourage use of the space, local businesses will be given access to two Nissan electric vans and ecommerce software company Shopify will equip merchants in the area with Kiwibot delivery robots to help drop off orders.
From Your Site Articles
Related Articles Around the Web
Photo by Julie Ricard on Unsplash
Big moves in L.A.'s gaming industry Thursday, as mobile gaming platform Artie closes its seed round of funding and gaming/ lifestyle organization FaZe Clan lands a new CFO. Sign up for our newsletter and follow dot.LA on Twitter for more updates.
Today:
Artie Closes Seed Round at $10 Million
FaZe Clan Brings on a New CFO
Artie Closes Seed Round at $10 Million

Artie, the L.A.-based startup aiming to change how mobile games are accessed and distributed, has completed the seed round that it reopened in September, closing at $10 million. Investors include mobile-games giant Zynga founder Mark Pincus, NBA star Kevin Durant, Scooter Braun's Raised In Space investment firm and the Winklevoss twins.
Mobile games are the biggest segment of a growing gaming market, and Artie's tech aims to change how players and creators connect through those games. The goal is to reduce friction by allowing gamers to open games directly from online platforms such as TikTok, Instagram and Facebook rather than force them to log in through the Apple or Google app stores. Circumventing the app stores also means game creators and developers would not have to pay the 30% fees those platforms charge.
Artie plans to release its first round of games later this year, and eventually to allow other developers to use its technology as a distribution platform. Its self-published games will be free to play; Artie will make money through in-game purchases. Once it opens to other developers via a software development kit, it will charge a fee, which chief executive Ryan Horrigan said will likely be 12%.
Amit Baraj Takes Over as FaZe Clan CFO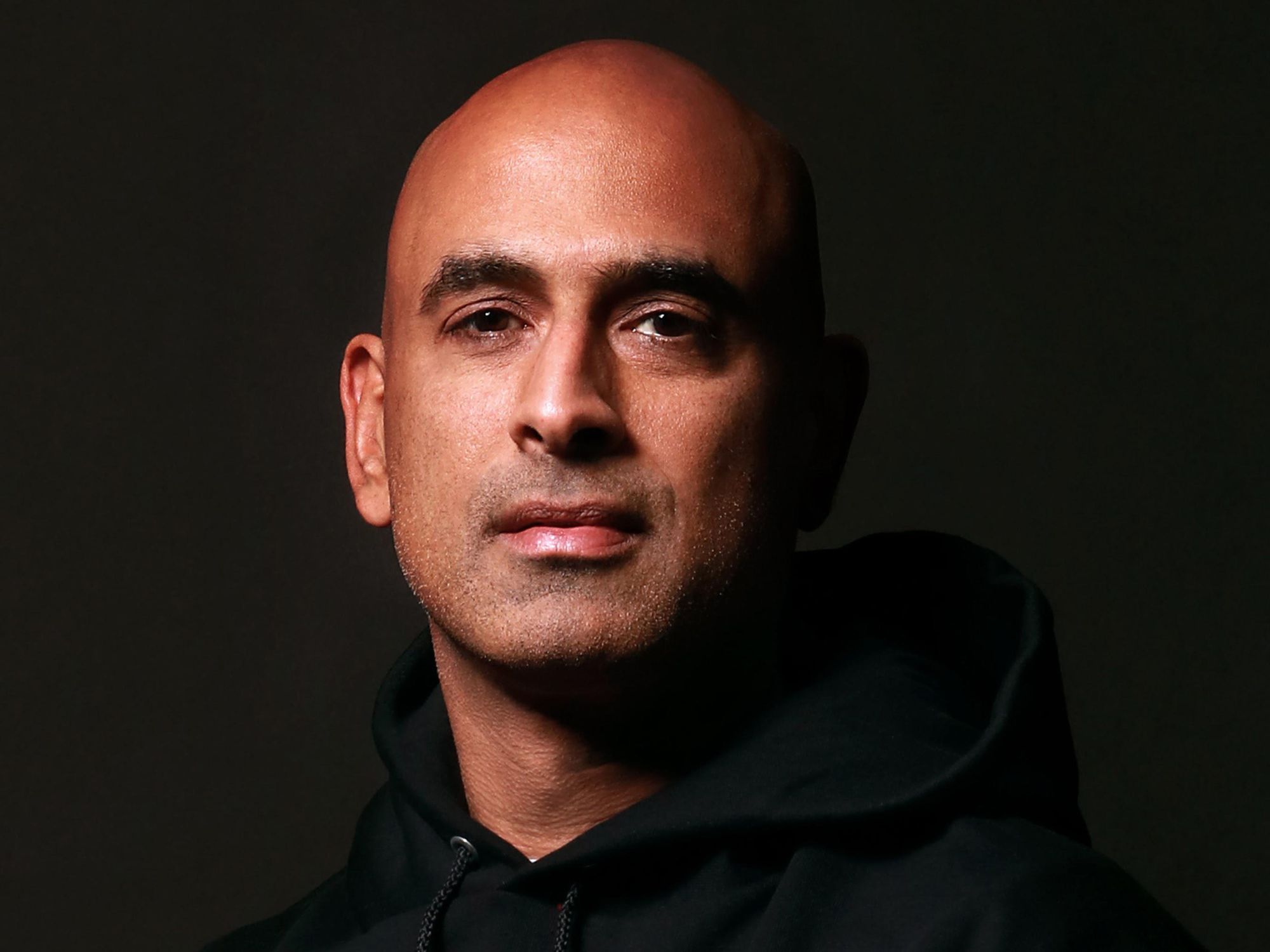 Amit Baraj is FaZe Clan's new chief financial officer.
FaZe Clan, the L.A.-based gaming brand that spans esports, content and lifestyle apparel, announced Thursday that it has a new chief financial officer.
Amit Baraj, most recently chief executive officer at 3-on-3 basketball league BIG3, will be responsible for overseeing FaZe Clan's finance, strategy and corporate development. Baraj was formerly an investment banker at Centerview Partners, Bank of America Merrill Lynch and Bear, Stearns & Co.
"FaZe Clan has evolved from an esports organization to a true global media and lifestyle brand with tremendous potential. I'm looking forward to partnering with (CEO) Lee (Trink) and the team to execute on the vision and grow the business," Baraj said in a statement.
FaZe Clan was valued around $250 million as of its $40 million Series A round last April, led by music mogul Jimmy Iovine, Trink previously told dot.LA.