Meet the New BallerTV CTO Holding Court at Pickup Basketball Games as Sports Seasons Rebound
Oct 29 2021
If you stop by Koreatown's Immanuel Presbyterian Church on Sundays, you might run into Kavodel Ohiomoba pushing a broom across a basketball court hidden on an upper floor of the cavernous historic French Gothic cathedral. It's a favorite movie backdrop for Hollywood films.
On a Bose portable speaker, you also might hear rapper Polo G's mellow-sounding "RAPSTAR" echoing off of the mid-century gymnasium's walls: "Lately, I've been prayin', God, I wonder, can you hear me? Thinkin' 'bout the old me, I swear I miss you dearly."
The six-foot, four-inch tall Ohiomoba, known as "Kav", gets the gym tidied up before the first game starts at 9 a.m. sharp. The "run," or freewheeling run-and-gun basketball game with connections drawn together by Kav, came together this past summer as the pandemic began to subside and vaccines were readily available to all. He got the idea of using pickup basketball as a way to network with the tech community from Jeff Jordan, partner at A16Z, who runs a famous pickup game in Palo Alto.
Kav is chief technology officer of BallerTV, the Pasadena-based streaming sports company that livestreams youth sporting events at scale, and is currently focused on basketball, volleyball, soccer and lacrosse.
Before BallerTV, the Stanford alum put in work at a few tech startups in the Silicon Valley, including MOCAP Analytics, where he was a member of the founding team as a data scientist and software engineer. The MOCAP team leveraged machine learning and computer vision to build a data storytelling engine on top of the player tracking data that was quickly being adopted by NBA teams.
"The opportunities were truly endless," Kav said. "We were building models that told us which players and teams did what, where, how and when."
As advances in computer vision — and later, machine learning and artificial intelligence — introduced new possibilities for sports viewing, Kav sought to bring broadcasting and video to athletes who weren't being streamed on ESPN or major television outlets. Not long after, he co-founded FieldVision, which built hardware and software using artificial intelligence and computer vision to autonomously film any team sport, anywhere.
BallerTV CTO Kavodel Ohiomoba
FieldVision came into the BallerTV fold via acquisition about two years ago, and proved to be a slam-dunk for the company. Since its launch in 2016, BallerTV had relied on an army of 30,000 videographers throughout the United States to film youth athletic games ranging from basketball to volleyball.
Kav spearheaded the effort to take FieldVision's machine learning — fueled by artificial intelligence algorithms — and put it all into an iPhone app. After a few months, the i1 platform was born. The platform uses an iPhone rigged up with a wide-angle lens and its software tracks players on the court, ball movement and shifts in a fast-moving game. The game is then broadcast live to BallerTV's rapidly growing network of subscribers, allowing anyone with an internet connection to watch as if they were sitting courtside at the game.
The i1 platform has been revolutionary for BallerTV, which filmed 350,000 youth sports games in 2021. On a given weekend, BallerTV can film more than 20,000 games. That's 5,000 more games in a weekend than the 15,000 ESPN televises in an entire year.
Kav says there's a bigger purpose behind his basketball runs. The group is diverse and inclusive, with participants coming from all parts of L.A. and a variety of professions. The basketball games serve as a form of connection between people, regardless of their backgrounds.
Some runs have included BallerTV's co-founder and co-CEO Aaron Hawkey, nicknamed "15 and in," mostly because he's money from within 15-feet of the basket; Marcus Boyd, a former professional track and field athlete turned software engineer; John Daniels, founder and CEO of Navtrac, a logistics technology company that utilizes artificial intelligence software to track inventory, and Tommer Schwarz, a doctoral candidate in genetics at UCLA.
"I'm an old man. I did not injure myself last weekend, but I missed several layups in spectacular fashion," said the 40-year-old Paul Haaga, managing director of HW Capital in Santa Monica, of his performance one weekend in October.
Haaga's firm was an early investor in BallerTV, as well as a number of other early-stage companies and real estate deals.
"It's interesting, if you see guys enough on several Sunday mornings in a row, you get to know who they are as people on the basketball court, and that's probably a pretty good indicator of who they are in life. Do they play fair? Do they play hard? Do they compete? It's a good indicator of someone's qualities, and if they have relationships outside of the game, then that's all the better," said Haaga, who makes the 14-mile drive in from his La Cañada residence.
And few reveal who they are quite like Kav, who attends to the runs as he would a group of his close friends.
"There is no job that is below [Kav], whether it's dusting the floor before we get there, or making sure that everybody's hydrated with Gatorade. He's always thinking about your health, right? Everything is sugar-free," observed Ryan Sauter, an entrepreneur in the hospitality industry whose Hybrid One is headquartered in downtown's Arts District.
Sauter's highlight of the week is when he gets the weekly email from Kav asking 60 other like-minded people on the distribution list if they're in or not for the weekly pick up at the church.
"I definitely look forward to that email, which comes Wednesday or Thursday," Sauter said. "It kind of brightens your day a bit because you're like, 'Hey, I can't wait until Sunday to play with everybody."
After breaking a sweat at the church, Kav and the others head over for some chit-chat and a cup of joe at the Starbucks or Blue Bottle Coffee near the K-Town church. Even grabbing a post-run cup of coffee is a welcome respite in a time where people are trying to be connected more than ever.
"We're coming out of COVID, and that's how this evolved," Kav said. "We were itching to meet each other. And of course, I think we were all itching to get back out on the court."
From Your Site Articles
Related Articles Around the Web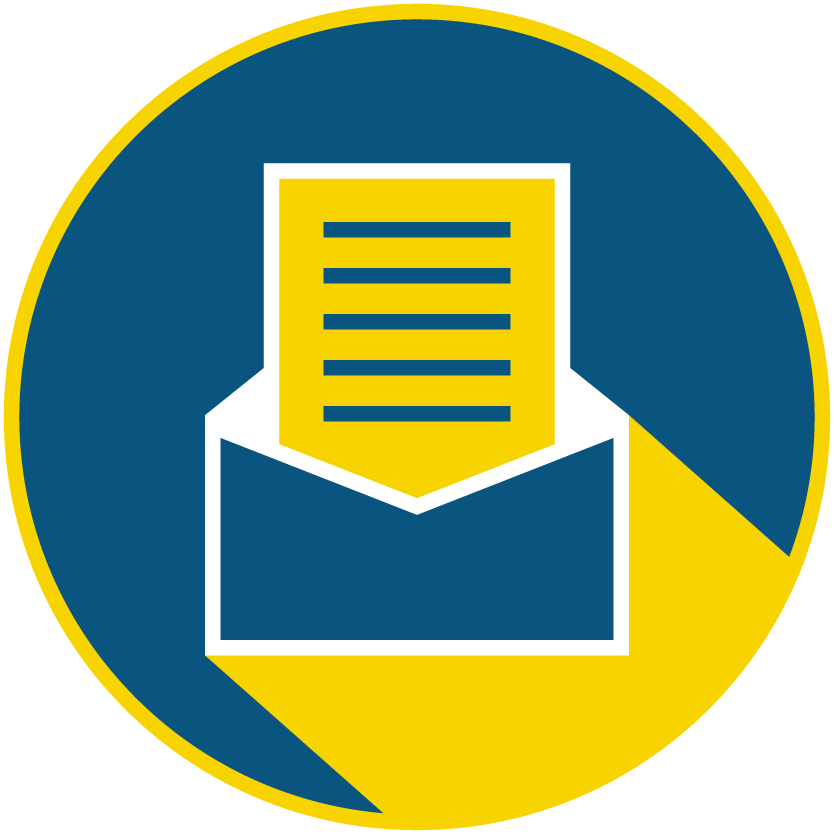 Subscribe to our newsletter to catch every headline.
Former Zillow executive and serial entrepreneur Spencer Rascoff loves Los Angeles.

So much that he named his venture capital fund, 75 & Sunny, as an ode to L.A.'s yearlong balmy weather. This week, he joins the LA Venture podcast to talk about what helped him grow personally and professionally into one of the most revered investors in Southern California.
"I'm at the stage of my career where I'm trying to be a coach and a mentor and an advisor," said Rascoff.
Rascoff is best known as the former co-founders of successful startups including Zillow and Hotwire. He has since built other companies including the news site you're currently reading (dot.LA) and Pacaso — a platform that helps people co-own a home. Rascoff said he's now looking for new partners to work with to start more companies.
An avid Twitter and Instagram user, Rascoff said he's not pleased with the social media world and the misinformation it has propagated in the last few years.
"The horizontal social networks have become kind of cesspools of humanity, where everyone's yelling and screaming about everything," Rascoff said. "There's all this misinformation. The algorithms are sending us down these black holes."
But he said he sees hope for vertical-specific social networks, and is personally investing in several. Rascoff said 75 & Sunny has made over 42 investments this year across the worlds of proptech, consumer and fintech.
Along the way, Rascoff said he's been fortunate to surround himself with smart and supportive co-workers and friends.
"That's the most important thing is surrounding yourself with people that you learn from, that you are motivated by, that bring out the best in you, that complement your skills. That's everything," he added.
Hear the full episode by clicking on the playhead above, and listen to LA Venture on Apple Podcasts, Stitcher, Spotify or wherever you get your podcasts.
dot.LA Engagement Intern Joshua Letona contributed to this post.
From Your Site Articles
Related Articles Around the Web
Many leading Los Angeles-based venture capitalists believe we are in a tech bubble, but that's not necessarily slowing investments, according to dot.LA's quarterly survey of top Southern California-based investors.
dot.LA asked dozens of venture capitalists about the pace of new deals that crossed their desks, their outlook on the U.S. economy and other trends in the industry. The results offer an up-close look at how VCs see the market.

Of those who responded to the perennial question — Are we in a tech bubble? — 62.1% percent said yes.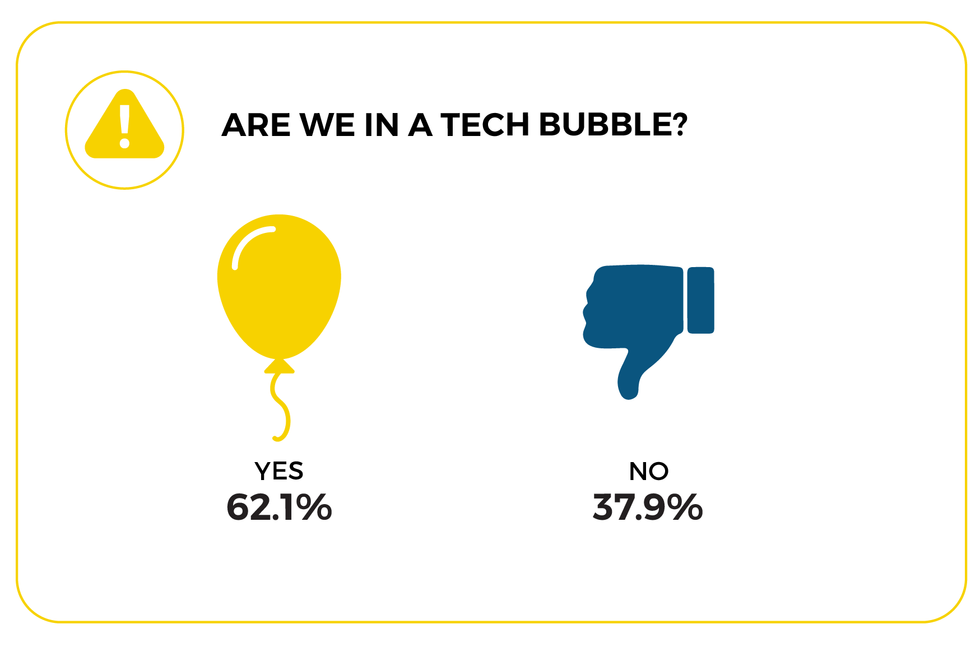 Bubble talk is all but inevitable when valuations and deal counts soar, as outside cash pours into the startup scene, and as trillion-dollar market caps grow commonplace among tech giants. But what is a bubble, exactly?
A bubble appears (and subsequently bursts) when assets such as tech stocks or housing rapidly increase in value and then crash back down to Earth.
The Dot-Com bubble refers to the frenzied rise and collapse of emerging internet companies in the late 90s, many of which did not have profits to match their sky-high valuations. When the market crashed, tens of thousands of workers lost their jobs and the NASDAQ shed 75% of its value, hitting personal and institutional investors alike.
Of those investors who felt we were in a bubble, 56% said they were being more cautious as a result, while 38.9% responded that it had "no impact" on their investing strategy. One VC said they set a "high bar for high priced deals" as a result.
The vast majority (80%) of investors surveyed also indicated they saw higher valuations in the third quarter of 2021 compared to the prior quarter. And a slim majority (53%) said their deal flow increased during the same period. Rising startup value and a boost in deals aren't indicative of a tech bubble on their own, but the trends at least suggest a feverish market.
"Yes, early stage deals have increased in valuations and round sizes have grown considerably in the last 18 months, but I'm not convinced this is a 'bubble,'" said Kelly Perdew, managing partner at Moonshots Capital, a seed stage firm focused in part on veterans with $160 million in assets under management. "There really is more demand (and more capital has to be put to work) so prices are going up across the board. But companies are building faster, moving faster, and disrupting faster. And the winners are being rewarded. I don't believe that is ever going to stop."
Minnie Ingersoll, partner at the early-stage venture firm TenOneTen and host of the LA Venture podcast, sees the market differently — though with similar enthusiasm. "We may be experiencing a bubble around valuations for technology startups but it is simultaneously a revolution for entrepreneurship that is here to stay," said Ingersoll.
"I think anything could happen with the astronomical valuations we are seeing but I think our relationship with work has been reshaped permanently and we are building a society where everyone is empowered with tools and support to be an entrepreneur," she said. "This will have radical implications for how we live and work and I do not think we will go back to single-threaded careers," she added.
While VCs literally have a vested interest in the industry's enduring success, they aren't alone in seeing the upside of a frothy tech market. For one, tech bubbles haven't proved as destructive as, say, the U.S. housing bubble, which preceded the Great Recession. Plus, the Dot-Com era and other frenzied investments in new tech have brought about technological progress, as William Quinn, who co-authored "Boom and Bust: A Global History of Financial Bubbles," pointed out earlier this year.
Still, plenty of livelihoods hang in the balance as fast-growing tech companies disrupt industries and ramp up headcounts, while personal investors clamor for a piece of the action.
More Q3 Survey Takeaways: Startup Hiring and the Pandemic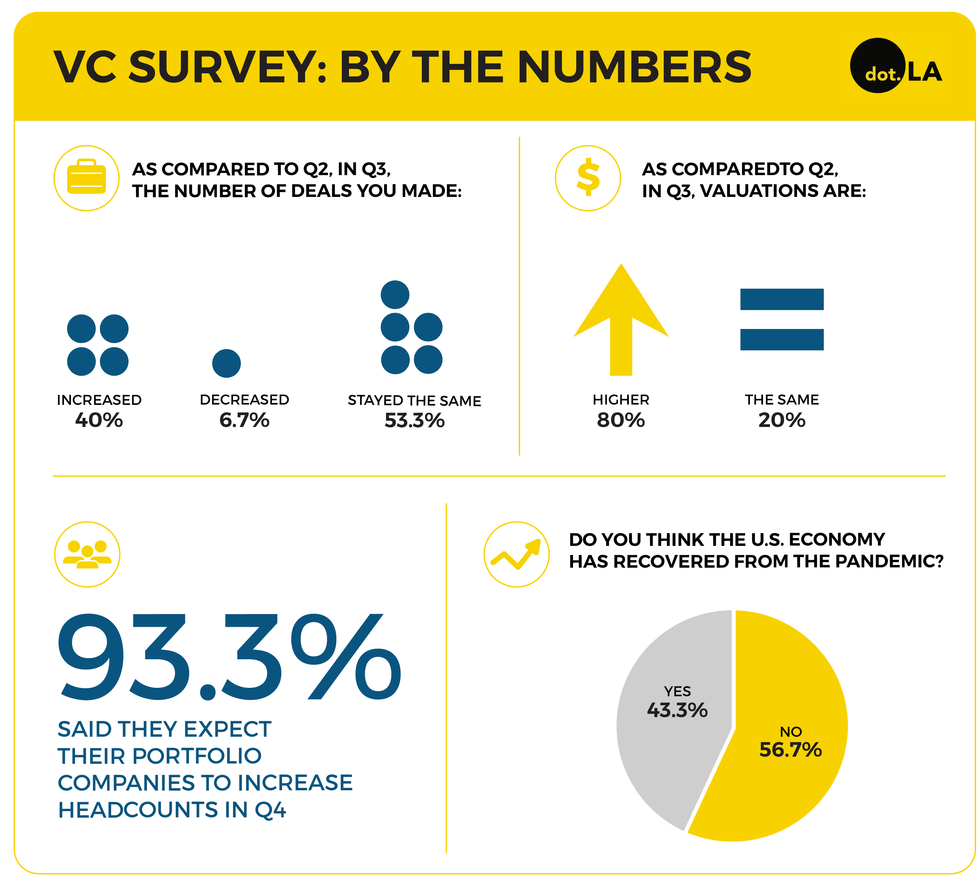 Of the VCs surveyed, 90% said their portfolio companies boosted headcounts in the third quarter compared to the previous quarter. And 93% said they expected their portfolio companies to increase headcounts in Q4.

However, most VCs surveyed (57%) said the pandemic and its aftermath had an impact on their portfolio companies' ability to retain people.
The same percentage of VCs also said they do not think the greater U.S. economy has recovered from the ongoing pandemic.
And when asked about a return to physical offices, 62% of VCs indicated they had embraced a hybrid program, while just over 20% said their team planned on staying remote.
Want the results of our quarterly VC Sentiment surveys in your inbox? Subscribe here.
Lead image and graphics by Candice Navi.
From Your Site Articles
Related Articles Around the Web