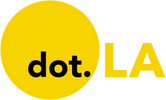 Get in the KNOW
on LA Startups & Tech
X

Meet the New BallerTV CTO Holding Court at Pickup Basketball Games as Sports Seasons Rebound
Oct 29 2021
If you stop by Koreatown's Immanuel Presbyterian Church on Sundays, you might run into Kavodel Ohiomoba pushing a broom across a basketball court hidden on an upper floor of the cavernous historic French Gothic cathedral. It's a favorite movie backdrop for Hollywood films.
---
On a Bose portable speaker, you also might hear rapper Polo G's mellow-sounding "RAPSTAR" echoing off of the mid-century gymnasium's walls: "Lately, I've been prayin', God, I wonder, can you hear me? Thinkin' 'bout the old me, I swear I miss you dearly."
The six-foot, four-inch tall Ohiomoba, known as "Kav", gets the gym tidied up before the first game starts at 9 a.m. sharp. The "run," or freewheeling run-and-gun basketball game with connections drawn together by Kav, came together this past summer as the pandemic began to subside and vaccines were readily available to all. He got the idea of using pickup basketball as a way to network with the tech community from Jeff Jordan, partner at A16Z, who runs a famous pickup game in Palo Alto.
Kav is chief technology officer of BallerTV, the Pasadena-based streaming sports company that livestreams youth sporting events at scale, and is currently focused on basketball, volleyball, soccer and lacrosse.
Before BallerTV, the Stanford alum put in work at a few tech startups in the Silicon Valley, including MOCAP Analytics, where he was a member of the founding team as a data scientist and software engineer. The MOCAP team leveraged machine learning and computer vision to build a data storytelling engine on top of the player tracking data that was quickly being adopted by NBA teams.
"The opportunities were truly endless," Kav said. "We were building models that told us which players and teams did what, where, how and when."
As advances in computer vision — and later, machine learning and artificial intelligence — introduced new possibilities for sports viewing, Kav sought to bring broadcasting and video to athletes who weren't being streamed on ESPN or major television outlets. Not long after, he co-founded FieldVision, which built hardware and software using artificial intelligence and computer vision to autonomously film any team sport, anywhere.
BallerTV CTO Kavodel Ohiomoba
FieldVision came into the BallerTV fold via acquisition about two years ago, and proved to be a slam-dunk for the company. Since its launch in 2016, BallerTV had relied on an army of 30,000 videographers throughout the United States to film youth athletic games ranging from basketball to volleyball.
Kav spearheaded the effort to take FieldVision's machine learning — fueled by artificial intelligence algorithms — and put it all into an iPhone app. After a few months, the i1 platform was born. The platform uses an iPhone rigged up with a wide-angle lens and its software tracks players on the court, ball movement and shifts in a fast-moving game. The game is then broadcast live to BallerTV's rapidly growing network of subscribers, allowing anyone with an internet connection to watch as if they were sitting courtside at the game.
The i1 platform has been revolutionary for BallerTV, which filmed 350,000 youth sports games in 2021. On a given weekend, BallerTV can film more than 20,000 games. That's 5,000 more games in a weekend than the 15,000 ESPN televises in an entire year.
Kav says there's a bigger purpose behind his basketball runs. The group is diverse and inclusive, with participants coming from all parts of L.A. and a variety of professions. The basketball games serve as a form of connection between people, regardless of their backgrounds.
Some runs have included BallerTV's co-founder and co-CEO Aaron Hawkey, nicknamed "15 and in," mostly because he's money from within 15-feet of the basket; Marcus Boyd, a former professional track and field athlete turned software engineer; John Daniels, founder and CEO of Navtrac, a logistics technology company that utilizes artificial intelligence software to track inventory, and Tommer Schwarz, a doctoral candidate in genetics at UCLA.
"I'm an old man. I did not injure myself last weekend, but I missed several layups in spectacular fashion," said the 40-year-old Paul Haaga, managing director of HW Capital in Santa Monica, of his performance one weekend in October.
Haaga's firm was an early investor in BallerTV, as well as a number of other early-stage companies and real estate deals.
"It's interesting, if you see guys enough on several Sunday mornings in a row, you get to know who they are as people on the basketball court, and that's probably a pretty good indicator of who they are in life. Do they play fair? Do they play hard? Do they compete? It's a good indicator of someone's qualities, and if they have relationships outside of the game, then that's all the better," said Haaga, who makes the 14-mile drive in from his La Cañada residence.
And few reveal who they are quite like Kav, who attends to the runs as he would a group of his close friends.
"There is no job that is below [Kav], whether it's dusting the floor before we get there, or making sure that everybody's hydrated with Gatorade. He's always thinking about your health, right? Everything is sugar-free," observed Ryan Sauter, an entrepreneur in the hospitality industry whose Hybrid One is headquartered in downtown's Arts District.
Sauter's highlight of the week is when he gets the weekly email from Kav asking 60 other like-minded people on the distribution list if they're in or not for the weekly pick up at the church.
"I definitely look forward to that email, which comes Wednesday or Thursday," Sauter said. "It kind of brightens your day a bit because you're like, 'Hey, I can't wait until Sunday to play with everybody."
After breaking a sweat at the church, Kav and the others head over for some chit-chat and a cup of joe at the Starbucks or Blue Bottle Coffee near the K-Town church. Even grabbing a post-run cup of coffee is a welcome respite in a time where people are trying to be connected more than ever.
"We're coming out of COVID, and that's how this evolved," Kav said. "We were itching to meet each other. And of course, I think we were all itching to get back out on the court."
From Your Site Articles
Related Articles Around the Web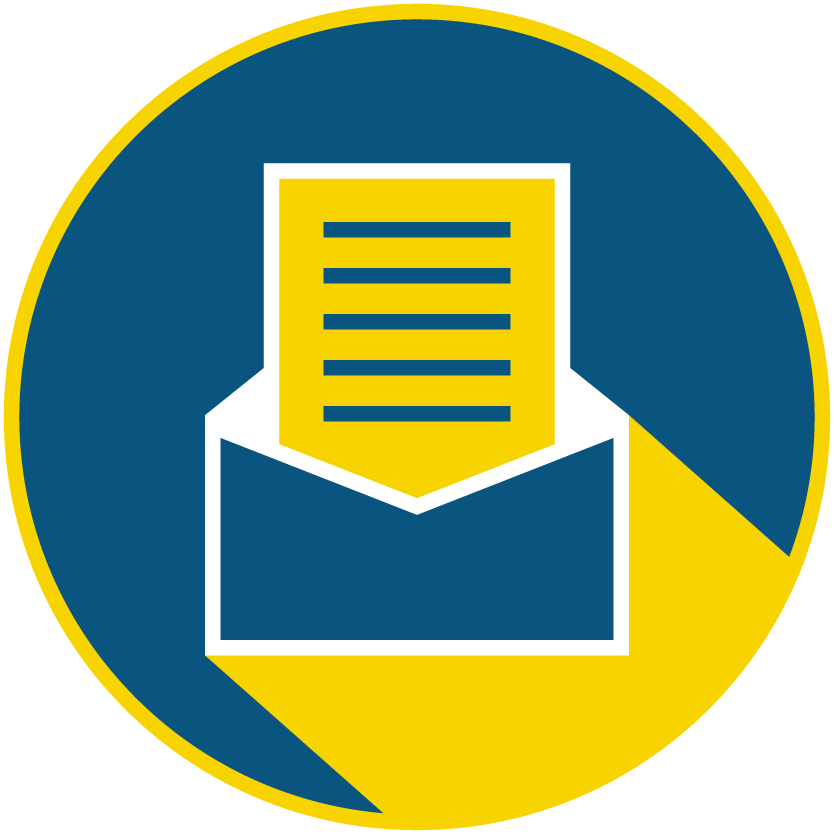 Subscribe to our newsletter to catch every headline.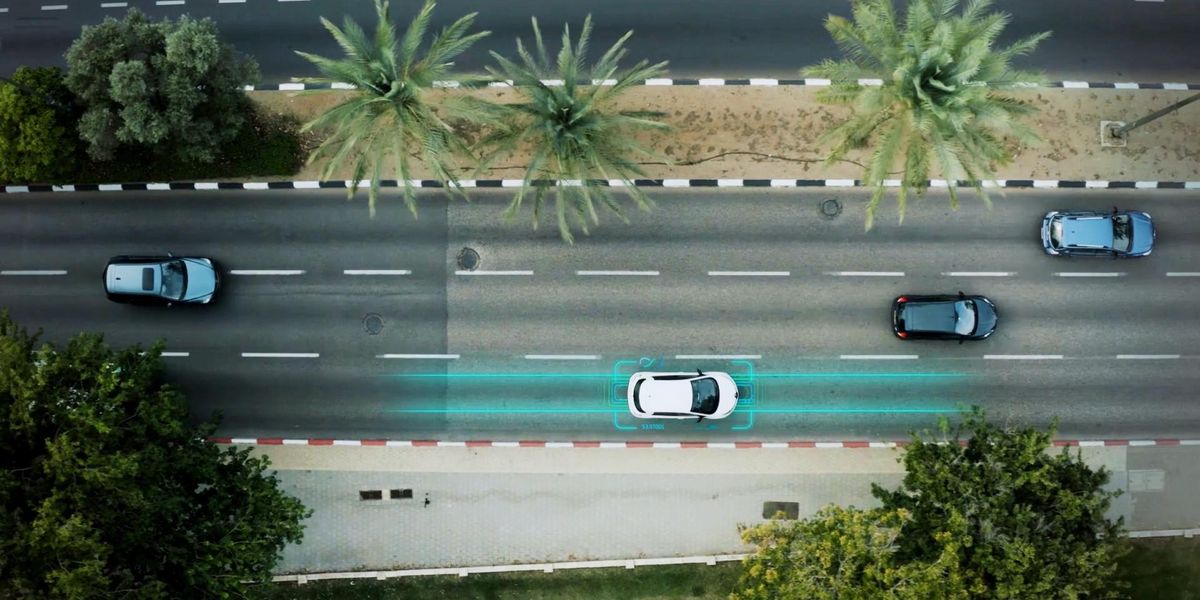 A new entrant in Los Angeles' crowded electric vehicle space wants to charge the EVs of tomorrow—without a plug.

Tel Aviv-based Electreon specializes in wireless induction charging, similar to the technology that allows you to charge your cell phone on a wireless mat or dock without plugging it in. By embedding a system of coiled wires into the pavement, Electreon plans to turn the road itself into a charging station for vehicles—one that can be used even while cars are moving.
Founded in 2013, the company has already proven its technology can work via pilot programs in Sweden, Germany and Italy—as well as its homeland of Israel, where it's a publicly traded company on the Tel Aviv Stock Exchange. But on Tuesday, Electreon announced a partnership with Michigan public authorities, as well as private stakeholders like Ford Motor Company, to install a one-mile-long stretch of electrified road in Detroit—the first time such a system would be used in public roads in the U.S. The system is expected to be operational by next year.
Electreon, which opened its U.S. headquarters in Los Angeles last month, is initially targeting fleet vehicles like taxis, buses and drayage trucks for its technology, but plans to eventually expand into the consumer EV market as well. Electric road systems would be especially attractive to fleet vehicles for a number of reasons, the most obvious being that they stop frequently. Time spent idling, especially in predictable locations, means it's easier to know where to install electrified roads and make them cost-effective.
Stefan Tongur, Electreon's L.A.-based vice president of business development, says the company's induction charging technology will probably charge slower than the traditional plug-in station model. But if the pavement under every bus station was electrified, he told dot.LA, a small amount of charge would be added to the vehicle at every stop—meaning the bus would need to take fewer, if any, breaks to recharge its battery.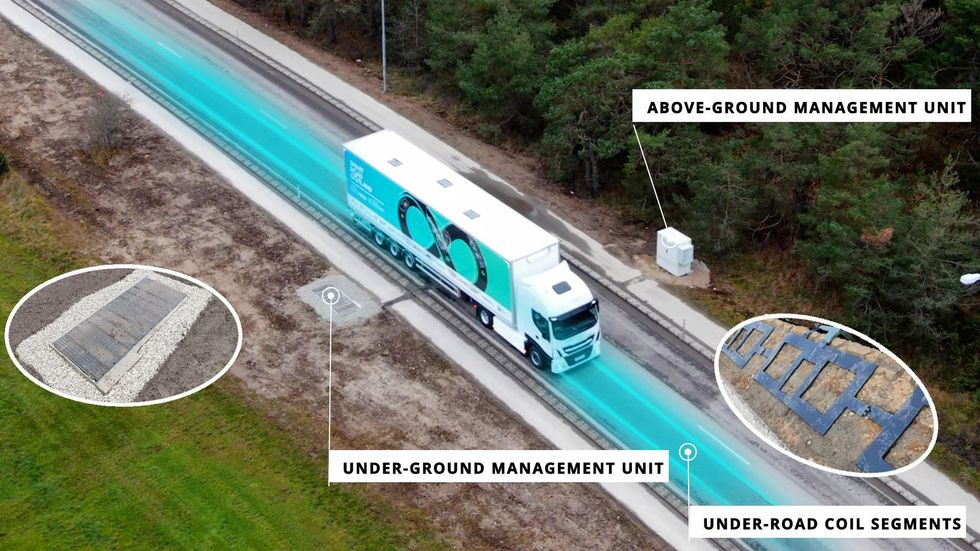 Image courtesy of Electreon
It's easy to imagine similar use cases at ports, rail yards or airport taxi lanes, all of which could spell significant savings for companies that lose time and money when their electric fleet vehicles are plugged in and recharging. Many of these areas also fall under the purview of the private sector, which would make uptake and implementation easier, according to Tongur. He said Electreon is already eyeing a move into such spaces.
Electreon aims to have its wireless charging technology installed on public roads around the U.S. within "a couple of years," Tongur added. While Detroit will host the pilot program, Los Angeles and New York will be the next targets.
"L.A. is obvious, right? It's the Mecca of EVs," he said. "You have air quality issues here; you have the port of L.A. and Long Beach; you have so much traffic. Moving to electrification is, I would say, a must."
The goal of installing wireless charging for moving vehicles is "very courageous," said Mehrdad Kazerani, a professor of electrical and computer engineering at the University of Waterloo in Ontario, Canada. Kazerani noted that researchers at the university had developed a similar concept for the sprawling Trans-Canada Highway. "Of course, we did not pursue this idea, but it seems Electreon has made good progress along this line," he said.
Kazerani added that wireless charging technology may also allow the EVs of the future to use considerably smaller batteries, which would make the cars lighter, more energy-efficient and less expensive. Smaller batteries would also mean less mining for battery materials and less waste when a battery reaches the end of its life.
"This is kind of an invitation to the U.S. market: to policymakers, state agencies, fleet owners and original equipment manufacturers," Tongur said. "This is an opportunity to do things together—join us on this path and journey."
Related Articles Around the Web
Fintech startup Superjoi, which lets fans fund creators' content projects, has raised $2.5 million in pre-seed funding.
Superjoi raised the funding from fintech-focused investors including Ascension Ventures, QED Investors, Systema VC, Tomahawk and Modern Venture Partners. The round also included participation from senior leadership at e-commerce platform Shopify, fintech firm Revolut and Los Angeles-based live-in accelerator Launch House.
Based in West Hollywood, Superjoi's platform allows creators to run Kickstarter-like campaigns to raise capital for projects, while giving fans the chance to suggest ideas for new content. Creators can also reward fans who chip in by giving them event tickets, merchandise or a personal video call. Later this year, Superjoi plans to help fans reap financial rewards, too—such as a share of advertising revenues generated from projects that they backed.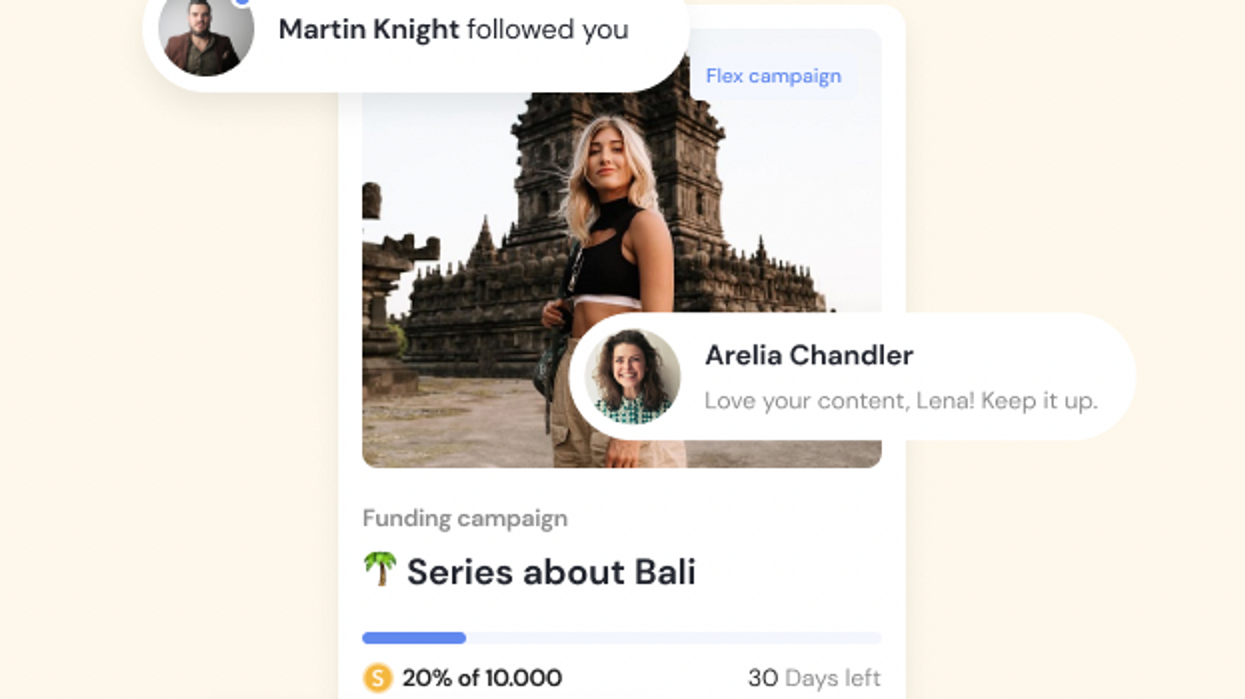 A screenshot from Superjoi's platform.
Major online platforms like Facebook and YouTube have increasingly monetized the relationship between creators and fans, targeting users with ads and sharing some of the revenues with creators. But Superjoi's founders contend that fans have been completely cut out of the equation despite driving creators' successes. In September, the startup began building a platform that would give fans a share of the financial upside, co-founder and CEO Chris Knight told dot.LA.
"Superjoi, as we position it, is liquidity with love," Knight said. "The reason why we call it that is, for somebody who's creative, there's no better funding source for their creativity than the people who love them—and that's their fans."
Knight learned a lot about what he calls "superfans" after helping to build Fantom, a fan-focused smartwatch launched with England's Manchester City Football Club. The Premier League team consults its fans on decisions relating to its stadium and sponsorships, he noted. "I see huge opportunities in the future for creators to actually have a deeper engagement with their audience and actually mobilize their audience to a new level," Knight said.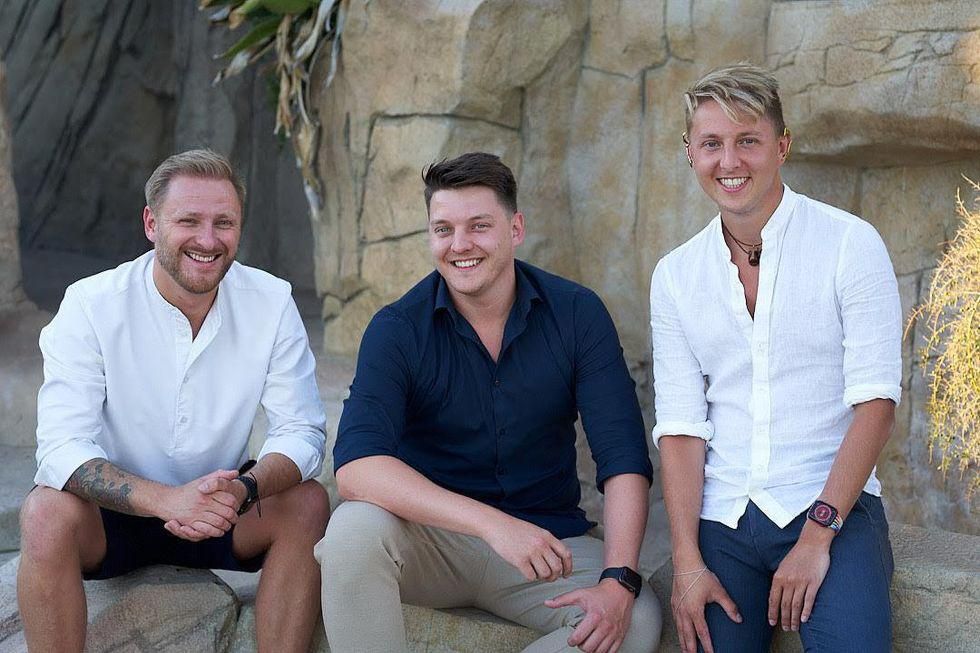 From left: Superjoi co-founders Chris Knight, Piotr Wolanski and Soren Creutzburg Courtesy of Superjoi
Fans will initially fund projects on Superjoi by buying "supercoins," an in-platform currency that is worth $1 each. While supercoins are not technically crypto tokens at this stage, the startup envisions letting fans invest in creators, earn a financial return and receive ownership in their content based on tokenization. Superjoi collects a 10% cut of a creator's fundraising goal.
The platform plans to launch in mid-May with about 25 U.S.-based creators with larger audiences, and will onboard more creators on a waitlisted basis, Knight said. A full public launch is expected later this summer.
Superjoi, which has 14 employees, plans to use the new funds on growing its team, acquiring creators and marketing the platform.
From Your Site Articles
Related Articles Around the Web