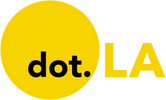 Get in the KNOW
on LA Startups & Tech
X

Illustration by Ian Hurley
What Are LA's Hottest Startups of 2022? See Who VCs Picked in dot.LA's Annual Survey
Harri Weber
Harri is dot.LA's senior finance reporter. She previously worked for Gizmodo, Fast Company, VentureBeat and Flipboard. Find her on Twitter and send tips on L.A. startups and venture capital to harrison@dot.la.
05:00 AM | January 31, 2022
In Los Angeles—like the startup environment at large—venture funding and valuations skyrocketed in 2021, even as the coronavirus pandemic continued to surge and supply chain issues rattled the economy. The result was a startup ecosystem that continued to build on its momentum, with no shortage of companies raising private capital at billion-dollar-plus unicorn valuations.

---
In order to gauge the local startup scene and who's leading the proverbial pack, we asked more than 30 leading L.A.-based investors for their take on the hottest firms in the region. They responded with more than two dozen venture-backed companies; three startups, in particular, rose above the rest as repeat nominees, while we've organized the rest by their amount of capital raised as of January, according to data from PitchBook. (We also asked VCs not to pick any of their own portfolio companies, and vetted the list to ensure they stuck to that rule.)
Without further ado, here are the 26 L.A. startups that VCs have their eyes on in 2022.
Harri Weber
Harri is dot.LA's senior finance reporter. She previously worked for Gizmodo, Fast Company, VentureBeat and Flipboard. Find her on Twitter and send tips on L.A. startups and venture capital to harrison@dot.la.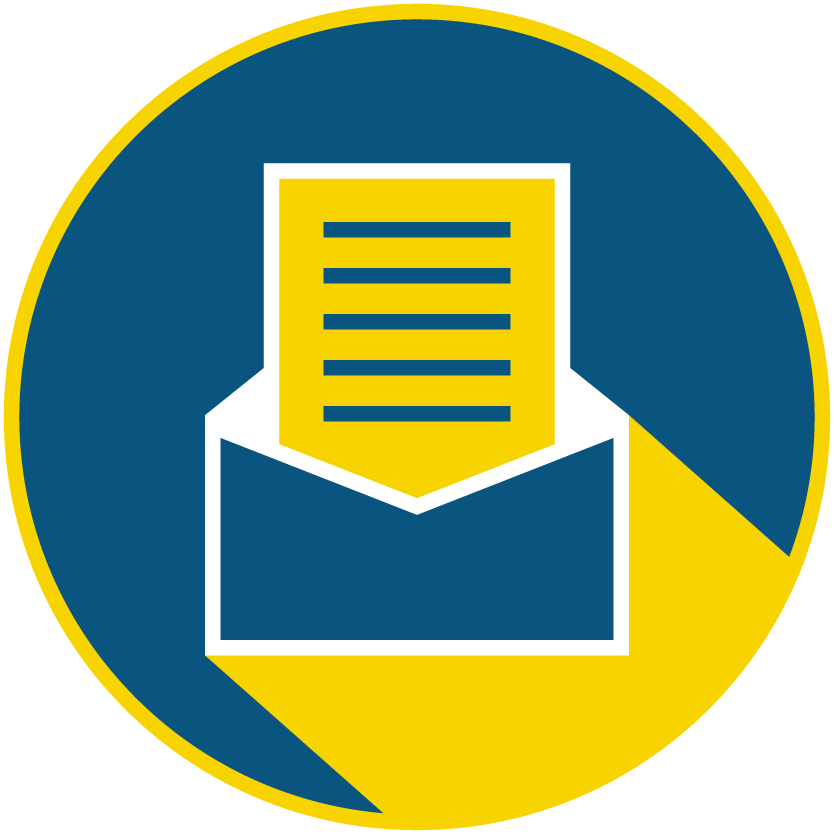 Subscribe to our newsletter to catch every headline.
12:52 PM | April 27, 2022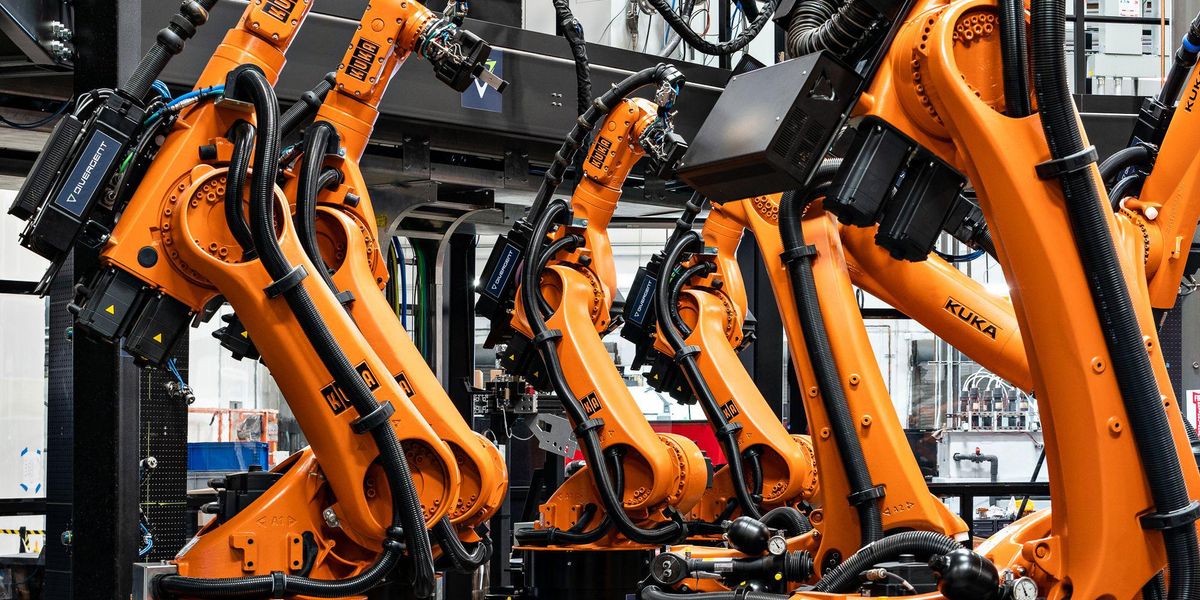 Courtesy of Divergent Technologies.
Divergent Technologies wants to radically change automotive manufacturing with 3D printing, smarter software and an entirely new approach to assembly. A new $160 million round of funding should help the Torrance-based startup on that mission.
Divergent unveiled the Series C round on Monday, announcing investors like businessman (and 2020 Democratic presidential candidate) Tom Steyer and former Goldman Sachs president John L. Thornton, who has joined the company's board of directors (Thornton also currently sits on Ford Motor Co.'s board). Bloomberg reported that London-based investment firm Hedosophia also participated in the round, which values Divergent at more than $1 billion and adds to $200 million in previous funding from the likes of Horizons Ventures and Altran Technologies.
The company's technology combines generative design and 3D printing to create custom-tailored components for auto parts manufacturers. Its software inputs the volume of the part, where it needs to connect to the rest of the vehicle and what kind of loads it needs to tolerate. The computer then calculates the optimal shape and design for the final product; designs can be optimized for weight, strength, cost and other parameters. Once a design is selected, it's constructed, layer by layer, by one of Divergent's printers, and then assembled autonomously.
"It's an entirely new production system that we've created from scratch," Divergent senior vice president Lukas Czinger told dot.LA. "If your cost target changes, or your mass target changes, or your design volume changes, or you want to quickly introduce a variant to your car. Within days, literally, we can design, print and assemble that new design."
Czinger was tight-lipped about which specific auto manufacturers the company is working with—but said Divergent would be making announcements this summer, and that three of the original equipment manufacturers (OEMs) it is working with "are within the five largest OEMs in the world." Czinger confirmed that some of the car models that Divergent is designing for are electric vehicles.
In addition to making auto manufacturing cheaper and faster, Divergent also claims its system can reduce the industry's carbon footprint by reducing waste and improving efficiency. Steyer—an environmentalist who made climate change a major part of his presidential campaign platform—said Divergent is "one of the companies I'm most hopeful will have an important impact on our ability to combat climate change" in a statement.
"Zero-emissions vehicles are an important part of a greener future, but if we can't reduce the environmental costs of building them in the first place, their impact will never be fully realized," Steyer said. "Divergent's technology can change that."
Divergent said it will use the funding to scale up its manufacturing facilities, with plans for new factories in the U.S. and Europe "starting in 2024."
From Your Site Articles
Related Articles Around the Web
David Shultz
David Shultz is a freelance writer who lives in Santa Barbara, California. His writing has appeared in The Atlantic, Outside and Nautilus, among other publications.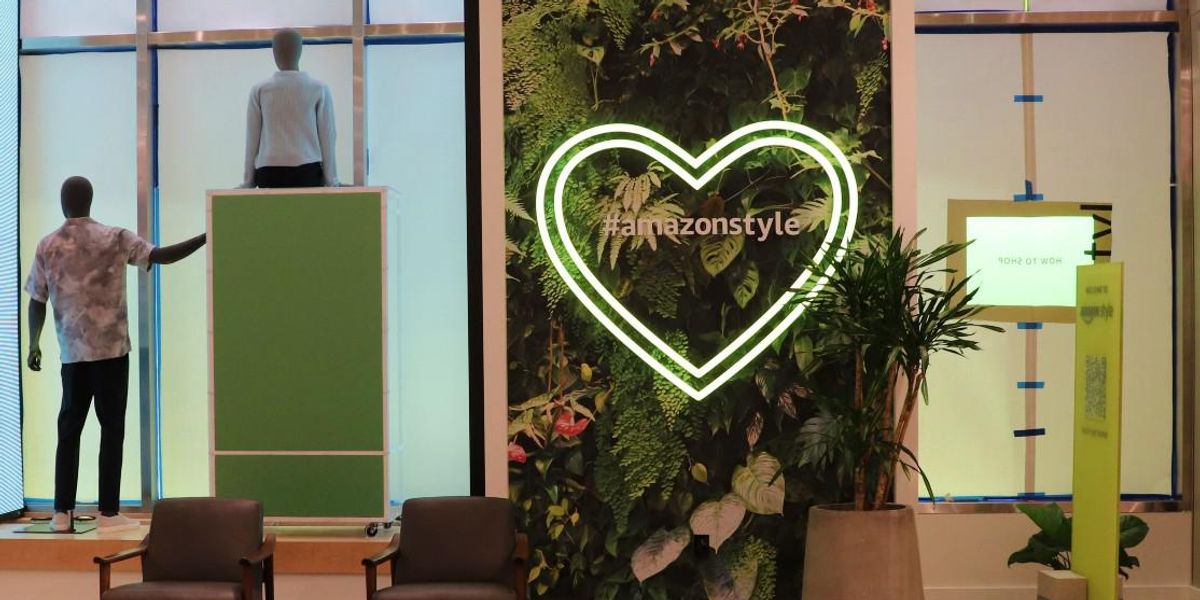 Image by Joshua Letona
Starting today, Glendale's most meme-able outdoor mall, The Americana at Brand, will be home to the Amazon Style store—the ecommerce giant's first foray into brick-and-mortar apparel retail. We got an early sneak peak inside the new digs (located on the corner with Sprinkles Cupcakes, next to H&M and the Apple store) and were able to try out some of its tech-enabled features, which—as ever with Amazon—seek to make the act of shopping as easy as possible.
1. It's Bigger Than It Looks—Even From the Inside

The floor is massive—laying out original products from Amazon's own apparel lines alongside name brands like Theory, Adidas and Calvin Klein, as well as several other lines that have up until now only existed online. But the actual store is much larger than the two floors that most customers will only ever see.
Amazon Style is just the front—the homepage, if you will—behind which a large warehouse facility keeps a gigantic surplus of inventory. A floor-to-ceiling glass window on the main floor gives shoppers just a peak behind the scenes, as employees help load industrial-sized elevators with racks of goods to send upstairs to the dressing rooms.
2. Online Shopping IRL

When perusing the store's bouquet of cottagecore maxi dresses, Kendall & Kylie blazers and, yes, a whole section dedicated to Y2K apparel, one doesn't just pick an item off the rack and take it with you while you shop. Instead, each rack has a barcode that you can scan via the Amazon Shopping app, which has your sizes pre-loaded from previous purchases. (You can opt for a different size if you choose.) That cues an AI-enabled algorithm to start searching through the store's warehoused catalog and zip the desired item over to the second floor, where the dressing room provides its own glimpse into the future of shopping.
The store also boasts a version of The Drop, an Amazon staple that allows online customers to shop entire influencer-curated collections for a 30-hour flash window.
3. Changing Stations of the Future—Today
Your phone also acts as your keycard to get into your personal dressing room. To prevent waiting, you are put in a virtual cue the moment you scan your first item; should the Amazon app prompt that your room is ready while you're still shopping, a tap of your screen allows you to hold your spot in the queue while freeing up the room for someone else. (And if your phone dies while you're waiting, Amazon says a Style employee on the floor will be happy to help you keep your place in line, or hook you up with a charge.)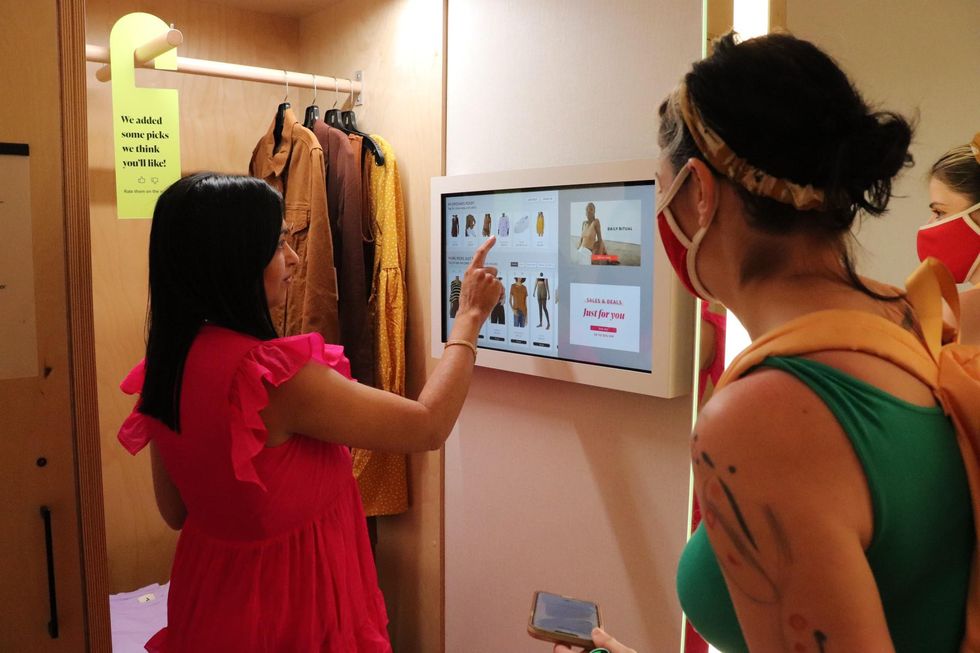 Amazon Style's dressing rooms offer a tech-enabled twist to trying on clothes.Image by Joshua Letona
The changing room is like its own parlor trick. Designed to look like a walk-in closet, one wall has a full-length mirror and a giant touchscreen while another has all the clothes you scanned in your style and size preference. Expect to see a few surprises in there, as Amazon's algorithm picks out other stuff you might want to try on based on your picks. It would be spooky if it wasn't so convenient—an IRL mashup of the online retailer's "Recommended Based on Your Purchases" and "Frequently Bought Together" features.
If an item doesn't fit quite right or you want to see how a skirt looks in blue instead of black, just tap the touchscreen to request a variant. Or an entirely new outfit, as the screen makes available everything in the facility. Then just bring it down to checkout—perhaps the wildest part of this ride.
4. Palming the Bucks
Checking out of Amazon Style's flagship store is what really blew my mind—although apparently it's because I haven't been to one of the Amazon Go, Amazon Fresh or Whole Foods locations where cashless checkouts have been an option in select stores since 2020.
I assumed you could just walk out the door with your purchase, because I watch "Saturday Night Live" sketches for news. While the Go payment option isn't available at Amazon Style, there are several checkout options to keep the experience as frictionless and non-cumbersome as possible.
One way is to take the clothes you want out of the dressing room and go directly to Amazon's palm-enabled checkout kiosks. That's right: Register on the spot for an Amazon One account, and you need merely to wave your hand over a little black device that reads your palm and charges your on-file payment method. It's super convenient for everyone except $10 boardwalk psychics, who just may be put out of business by such technology.
For the more traditional set, you still have the option of paying via credit card or cash.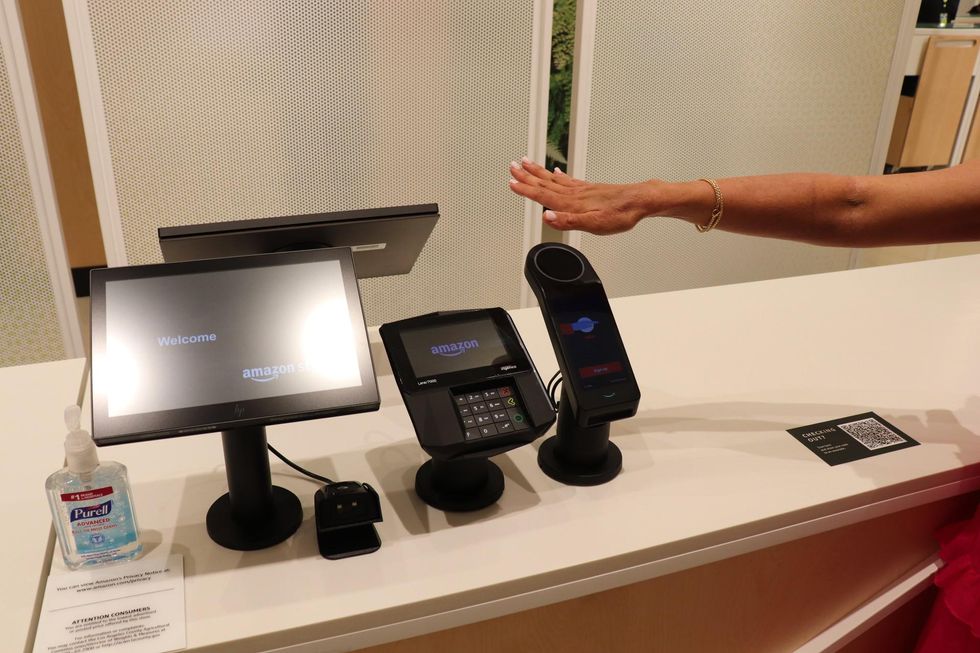 Shoppers can check out of Amazon Style with the wave of a palm. Image by Joshua Letona
5. Supply & Demand & Return
Amazon Style's brick-and-mortar location opens up a variety of new ways to shop, return and exchange clothing. For instance, you can order a load of clothes online and pick them up in the store; anything you don't want can be returned in the store without you ever having to print a shipping label.
See something you like but don't have time to try it on? Just scan the barcode, pick it up at the front of the store and pay on your way out without ever going into a dressing room.
The Amazon Shopping app also boasts a Deals feature, which automatically sorts for the best price on items to help customers either save money (or believe they are).
While Glendale is home to the only Style store so far, Amazon isn't ruling out more locations. With fewer retailers able to afford rents on America's main strips and shopping malls, Amazon's resources—and its unique position at the intersection of tech and retail—make it easy to envision more Style stores on the horizon.
From Your Site Articles
Related Articles Around the Web
Drew Grant
Drew Grant is dot.LA's Senior Editor. She's a media veteran with over 15-plus years covering entertainment and local journalism. During her tenure at The New York Observer, she founded one of their most popular verticals, tvDownload, and transitioned from generalist to Senior Editor of Entertainment and Culture, overseeing a freelance contributor network and ushering in the paper's redesign. More recently, she was Senior Editor of Special Projects at Collider, a writer for RottenTomatoes streaming series on Peacock and a consulting editor at RealClearLife, Ranker and GritDaily. You can find her across all social media platforms as @Videodrew and send tips to drew@dot.la.