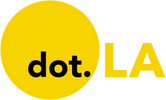 Get in the KNOW  
  on LA Startups & Tech  
X
Illustration by Ian Hurley
What Are LA's Hottest Startups of 2022? See Who VCs Picked in dot.LA's Annual Survey
Harri Weber
Harri is dot.LA's senior finance reporter. She previously worked for Gizmodo, Fast Company, VentureBeat and Flipboard. Find her on Twitter and send tips on L.A. startups and venture capital to harrison@dot.la.
05:00 AM | January 31, 2022
In Los Angeles—like the startup environment at large—venture funding and valuations skyrocketed in 2021, even as the coronavirus pandemic continued to surge and supply chain issues rattled the economy. The result was a startup ecosystem that continued to build on its momentum, with no shortage of companies raising private capital at billion-dollar-plus unicorn valuations.

---
In order to gauge the local startup scene and who's leading the proverbial pack, we asked more than 30 leading L.A.-based investors for their take on the hottest firms in the region. They responded with more than two dozen venture-backed companies; three startups, in particular, rose above the rest as repeat nominees, while we've organized the rest by their amount of capital raised as of January, according to data from PitchBook. (We also asked VCs not to pick any of their own portfolio companies, and vetted the list to ensure they stuck to that rule.)
Without further ado, here are the 26 L.A. startups that VCs have their eyes on in 2022.
Harri Weber
Harri is dot.LA's senior finance reporter. She previously worked for Gizmodo, Fast Company, VentureBeat and Flipboard. Find her on Twitter and send tips on L.A. startups and venture capital to harrison@dot.la.
03:49 PM | October 14, 2022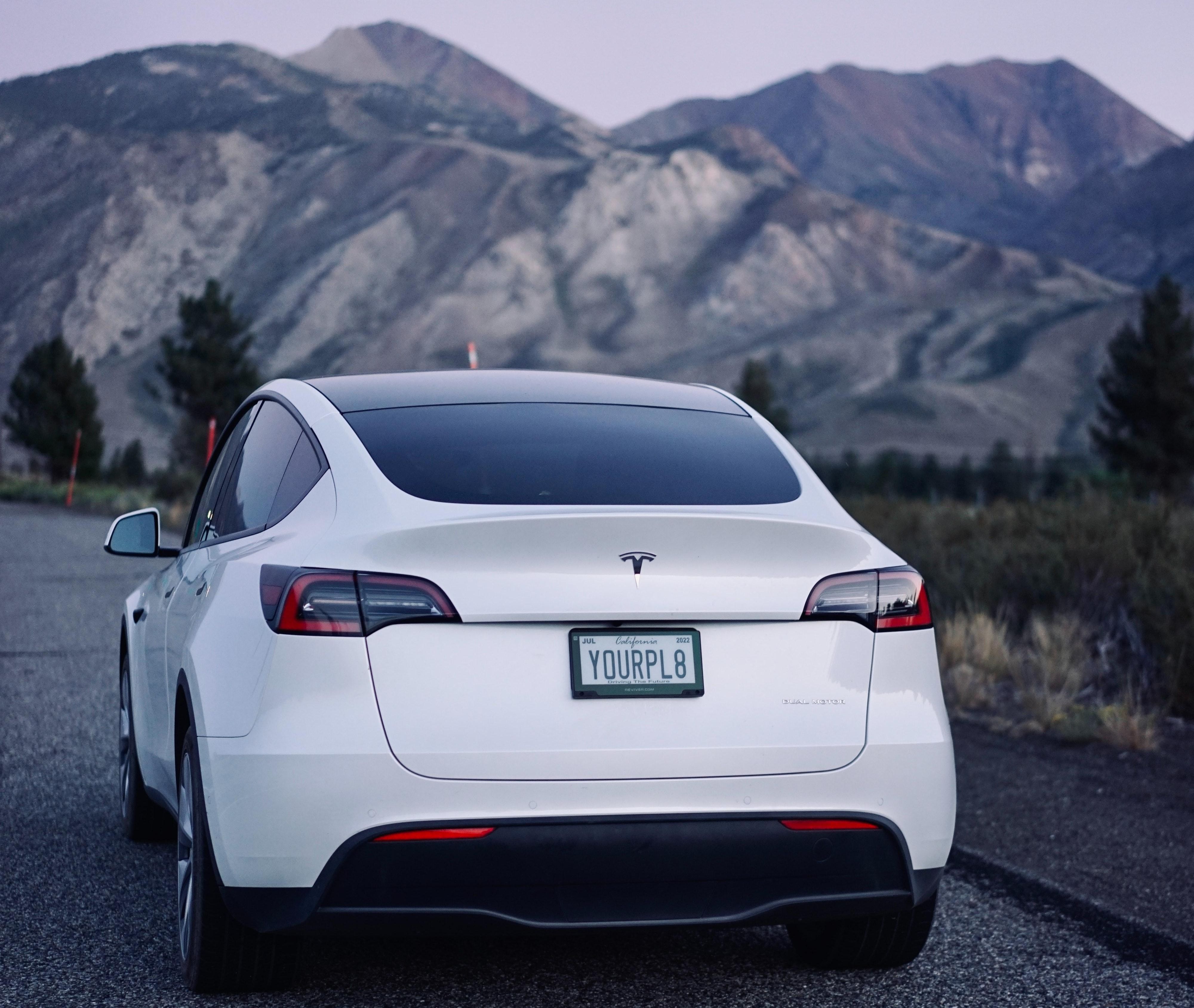 Thanks to a new bill passed on October 5, California drivers now have the choice to chuck their traditional metal license plates and replace them with digital ones.
The plates are referred to as "Rplate" and were developed by Sacramento-based Reviver. A news release on Reviver's website that accompanied the bill's passage states that there are "two device options enabling vehicle owners to connect their vehicle with a suite of services including in-app registration renewal, visual personalization, vehicle location services and security features such as easily reporting a vehicle as stolen."
Reviver Auto Current and Future CapabilitiesFrom Youtube
There are wired (connected to and powered by a vehicle's electrical system) and battery-powered options, and drivers can choose to pay for their plates monthly or annually. Four-year agreements for battery-powered plates begin at $19.95 a month or $215.40 yearly. Commercial vehicles will pay $275.40 each year for wired plates. A two-year agreement for wired plates costs $24.95 per month. Drivers can choose to install their plates, but on its website, Reviver offers professional installation for $150.

A pilot digital plate program was launched in 2018, and according to the Los Angeles Times, there were 175,000 participants. The new bill ensures all 27 million California drivers can elect to get a digital plate of their own.
California is the third state after Arizona and Michigan to offer digital plates to all drivers, while Texas currently only provides the digital option for commercial vehicles. In July 2022, Deseret News reported that Colorado might also offer the option. They have several advantages over the classic metal plates as well—as the L.A. Times notes, digital plates will streamline registration renewals and reduce time spent at the DMV. They also have light and dark modes, according to Reviver's website. Thanks to an accompanying app, they act as additional vehicle security, alerting drivers to unexpected vehicle movements and providing a method to report stolen vehicles.
As part of the new digital plate program, Reviver touts its products' connectivity, stating that in addition to Bluetooth capabilities, digital plates have "national 5G network connectivity and stability." But don't worry—the same plates purportedly protect owner privacy with cloud support and encrypted software updates.

5 Reasons to avoid the digital license plate | Ride TechFrom Youtube
After the Rplate pilot program was announced four years ago, some raised questions about just how good an idea digital plates might be. Reviver and others who support switching to digital emphasize personalization, efficient DMV operations and connectivity. However, a 2018 post published by Sophos's Naked Security blog pointed out that "the plates could be as susceptible to hacking as other wireless and IoT technologies," noting that everyday "objects – things like kettles, TVs, and baby monitors – are getting connected to the internet with elementary security flaws still in place."
To that end, a May 2018 syndicated New York Times news service article about digital plates quoted the Electronic Frontier Foundation (EFF), which warned that such a device could be a "'honeypot of data,' recording the drivers' trips to the grocery store, or to a protest, or to an abortion clinic."
For now, Rplates are another option in addition to old-fashioned metal, and many are likely to opt out due to cost alone. If you decide to go the digital route, however, it helps if you know what you could be getting yourself into.
Steve Huff
Steve Huff is an Editor and Reporter at dot.LA. Steve was previously managing editor for The Metaverse Post and before that deputy digital editor for Maxim magazine. He has written for Inside Hook, Observer and New York Mag. Steve is the author of two official tie-ins books for AMC's hit "Breaking Bad" prequel, "Better Call Saul." He's also a classically-trained tenor and has performed with opera companies and orchestras all over the Eastern U.S. He lives in the greater Boston metro area with his wife, educator Dr. Dana Huff.
steve@dot.la
05:05 AM | March 22, 2023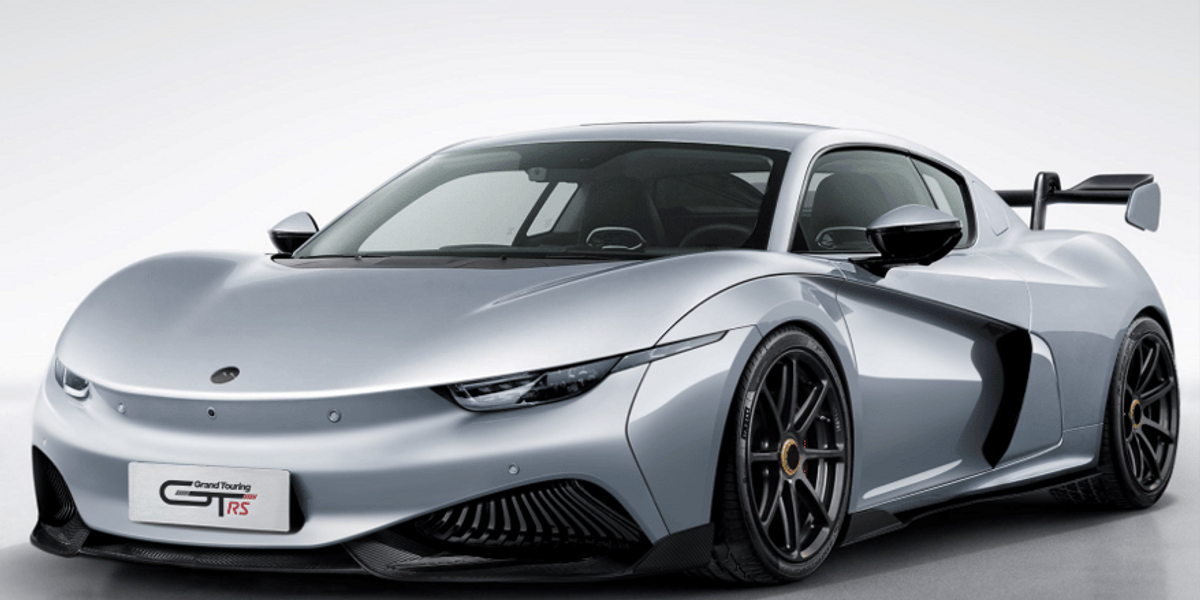 Image Courtesy of Mullen Automotive
Like a zombie from the grave, Mullen Automotive's electric sports car grift lives once more. Earlier this week, the Southern Californian company announced that it had resolved its contract disputes with Chinese manufacturer Qiantu and would begin to "re-design" and "re-engineer" the DragonFLY K50 platform for sale in the United States.
On the surface (or if you just read the press release) this would seem to be excellent news for the Californian EV startup. But the saga of the Mullen/Qiantu partnership is long, and in the context of their shared history, the deal's terms look considerably less favorable for Mullen.
Back in May 2019, after months of negotiations, Mullen entered into an agreement with Qiantu. As part of that deal, Mullen agreed to buy DragonFLY K50 "kits" from the Chinese manufacturer and assemble and resell them in the United States. A short time after the deal was inked, Mullen claimed it had signed the wrong version of the paperwork, according to court documents filed by Qiantu. Instead of simply correcting the error, the documents allege that Mullen tried to use the delay to renegotiate key parts of the deal. For reasons that are unclear, Qiantu agreed to come back to the table, and a second agreement was eventually drafted with essentially the same terms, but a different payment schedule. Mullen signed the agreement and initialed every page.
The documents allege, however, that Mullen's next move was to claim that it was again unaware of the very same revised payment schedule it had just worked to renegotiate. By August 31, 2019, Mullen had missed its very first payment to Qiantu. The Californian company would go on to default on the rest of its payments as well, despite continuing to advertise the K50 as "coming soon" on its website in subsequent months.
In October 2019, after missing its first two payments, Mullen filed a suit against Qiantu for breach of contract, again alleging that the Chinese manufacturer had sneaked in the details of the payment schedule without Mullen's knowledge.
This suit has now been settled.
Under the terms of the agreement, Mullen will pay Qiantu $6 million, plus warrants that allow the purchase of up to 75 million shares of MULN at 110% of the price of the common stock. These warrants are exerciseable for one year, starting in September 2023.
There's also an item that stipulates that Mullen pays an additional $2 million for "deliverable items under the IP Agreement," and another which mandates that Mullen pay Qiantu a royalty fee of $1,200 for each K-50 it manages to sell in the United States over the next five years. Finally, and perhaps worst of all for the Californian company, Mullen also agrees to buy "a certain number of vehicle kits every year from Qiantu."
Even without the vague promise to buy more vehicles from Qiantu, the math adds up to at least $8 million that Mullen will have to pay out, not including royalties. Mullen basically went to court, wound up with the same deal, and lost millions of dollars in the process.
Making this look even worse is the fact that the K-50 is now a three-year old car. While the car still looks great and boasts some pretty legitimate specs, Mullen will still need to make sure the K-50 complies with the standards and regulations in the United States—a process that is often incredibly expensive and time consuming. So far it's unclear how Mullen, a company that has never manufactured a production vehicle before, will tackle that challenge.
With how ragged things look from the outside, it's hard to even predict if Mullen will exist come September.


Update: This story has been corrected to provide a more accurate description of the financial terms of the settlement between Qiantu and Mullen.
David Shultz
David Shultz reports on clean technology and electric vehicles, among other industries, for dot.LA. His writing has appeared in The Atlantic, Outside, Nautilus and many other publications.