coronavirus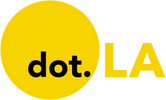 Get in the KNOW
on LA Startups & Tech
X
coronavirus
Photo by Steven Cornfield on Unsplash
When COVID vaccines first arrived in Southern California, lines at clinics often snaked around the block and online booking was near impossible. With booster shots for COVID likely to become available in the coming month, officials are scrambling to get infrastructure in place to prepare for the onslaught.

The Food and Drug Administration is expected to approve use of the shots in the coming weeks and the Center for Disease Control and Prevention will likely lay out an inoculation plan. With the Biden administration promising a Sept. 20 rollout date for booster shots, officials are trying to avoid a repeat of those early days.
"Here in L.A. County we're doing all the planning now, so that depending on the recommendations coming out from the CDC and the FDA we will be ready here," said Barbara Ferrer, the director of the Department of Public Health.
Neither Ferrer nor the county has laid out those plans in detail yet. But demand is likely to soar.
The boosters follow a promising study that Israel's Health Ministry conducted which found three jabs of the Pfizer vaccine were more efficacious at protecting individuals from the hyper-contagious delta variant than two.
The U.S. is also looking at vaccinations for children under 12. Pfizer director Scott Gottlieb has said the company could file an application for emergency use with the FDA as soon as October. That could mean child vaccinations are available as soon as this winter.
There are 1,050 vaccination sites scattered across the nation's most populous county. L.A. County Department of Public Health said it is ramping up efforts to bring more mobile vaccination clinics to underserved areas of Los Angeles, and doing home visits to home-bound residents.
The department said in a statement Friday that it was working with "vaccine partners to prepare for boosters" and seeking additional providers to help bolster its vaccine delivery infrastructure. The statement added county service providers are awaiting further guidance from the CDC and the state on eligibility and a time frame for the roll out, and said the department has been "assessing capacity."
But the mass testing and vaccine sites erected at the start of the pandemic have long been taken down and it's unclear whether the current sites, along with local hospitals, pharmacies and doctor's offices could fill the gap. Dodger Stadium, once the nation's largest testing site, is open for ball games and the parking lot where 430,000 vaccine shots were administered is now filled with parked cars.Curative, one of the city's partners in testing and vaccinating residents, has closed dozens of vaccine sites as demand shifted further towards needing mobile testing centers. It now operates about 25 testing sites in L.A.
Curative Vice President of Marketing Miranda Gottlieb said the company is gearing up to test more people in the fall by opening more drive-through clinics, but residents are not going to see massive testing infrastructure provided by the likes of Dodger Stadium, which it helped operate.
"Our whole apparatus has sort of waxed and waned along with the pandemic. When vaccines were sort of exponentially being given to people, far fewer people were getting tested," said Lucy Licht, the Southern California partnership manager at Curative.
Rita Burke, a health policy expert at USC, said what we are likely to see in this next wave is a repeat. There will be groups of people lined up to get the booster as soon as it comes out, creating long lines at vaccination sites, and demand will slowly wane.
"It's just hard to have anything permanent of that big of a scale in Los Angeles because space is such a commodity," Burke said. "...any large scale operation like that requires tons and tons of resources in terms of people, in terms of supplies."
Last month, federal officials and the CDC made a third shot available for certain people who are severely immunocompromised, like cancer patients receiving active treatments, those with untreated HIV infections, transplant recipients, and people taking medication that suppress the immune system. These shots are not boosters. They are for people who did not receive enough protection from a second shot and need a third. Boosters replenish the immune system.

There are about 800,000 immunocompromised people in California, a sliver of the state's more than 39 million residents. How effective the rollout for this is could be a harbinger of what's to come.
The post, which also suggested taxing processed foods, was deleted from Neman's LinkedIn account soon after it was brought to light by Motherboard. But it was up long enough to potentially sour would-be investors and consumers.
Neman's post opened with a statistic from a March CDC study that linked patients who had a higher body mass index (BMI) with an "increased risk for hospitalization and death." The BMI method has faced criticism from experts for being unreliable and racist.
Still, Sweetgreen's CEO said "Our best bet is to learn how to best live with [the virus] and focus on overall health vs preventing infection."
"We have been quick to put in place Mask and Vaccine Mandates but zero conversation on HEALTH MANDATES," he went on. "All the while we have printed unlimited money to soften the blow the shutdowns have caused to our country."
The delta variant has made August one of the darkest months in the pandemic as hospitalization rates across the country reach levels seen last winter. The surge of cases has forced a wave of new restrictions in Los Angeles county even as the state reached a milestone for vaccinations.
The CEO said in LinkedIn's comments section that he wanted to have a dialogue.
"What if we made the food that is making us sick illegal?" he wrote in the post. "What if we taxed processed food and refined sugar to pay for the impact of the pandemic? What if we incentivized health?"
Days later, Neman walked back his statements, saying he did not intend to be "discriminatory or to discount the importance of getting vaccinated and wearing masks to combat COVID-19." He added in a new LinkedIn post:
My goal was to start a conversation around the systemic healthcare issues in the country. Words matter and the words I chose were insensitive and oversimplified a very complex issue that is impacted by larger socioeconomic factors.
The salad chain that appeals to the tech lunch set is known for its $14 salads.
Sweetgreen, which built a reportedly $1.78 billion business selling high-priced salads, did not immediately reply to a request for comment on the controversy.
Production in Hollywood dropped for the second month in a row in December and is expected to remain slow as coronavirus cases surge in Los Angeles.
Warner Bros. TV, Universal Television, Disney Television Studios, CBS Studios, Sony Pictures Television and other production studios have halted production until at least mid-January after FilmLA circulated a Christmas Eve alert from county health authorities strongly recommending production companies limit or pause activity through the end of the year.
Both SAG-AFTRA and the Producers Guild recommended a halt on on-set commercial production in the region on Jan. 3 .
According to FilmLA, the nonprofit that issues filming permits for the county and city, permit applications fell 24.9% from November to December. That's up from the 7.6% dip in applications between October and November.
FilmLA spokesperson Philip Sokoloski said larger budget products like feature films and scripted TV may not resume filming until the middle of this month or later.
"There's a lot pending but no real understanding of exactly when the work will return," he said.
FilmLA sent out the alert on the recommendation of county health officials who were facing zero capacity at hospital intensive care units by mid-December. Sokoloski said public health officials opted not to shut down production as they did in March because "there's a very high level of voluntary compliance" among studios.
TV production accounted for 27% of permit requests in December. A handful of series began shooting locally, including "Insecure" (HBO), "Tacoma FD" (HBO Max) and "The L Word: Generation Q" (Showtime).
Commercial shoots for products by companies including Haagen Dazs, Honda and Mountain Dew comprised 28% of permits issued last month. Feature film production made up just 6% of permitting across 26 films, mostly independent projects, including "Monstrous," "Slayers" and "This Land."