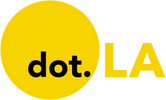 Get in the KNOW
on LA Startups & Tech
X
Todd Bishop, GeekWire
Todd Bishop, GeekWire
Todd Bishop is GeekWire's co-founder and editor, a longtime technology journalist who covers subjects including cloud tech, e-commerce, virtual reality, devices, apps and tech giants such as Amazon.com, Apple, Microsoft and Google. Follow him @toddbishop, email todd@geekwire.com, or call (206) 294-6255.
Photo by Drew Hays on Unsplash
Leen Kawas, the Seattle biotech exec who resigned as CEO of Athira Pharma after an investigation found she had altered doctoral research images that helped to form the initial basis for the company, re-emerged Friday as co-founder and managing general partner of a new investment firm called Propel Bio Partners LP.
Co-founded with Richard Kayne, a prominent Los Angeles-based asset manager who was an early Athira investor, Propel Bio Partners also has support from several other Athira investors. Among them: John Fluke Jr., who remains on Athira's board as the publicly traded company pursues therapies for Alzheimer's and Parkinson's disease.
Propel Bio is seeking to raise a pooled investment fund of $150 million, according to a filing Friday morning with the Securities and Exchange Commission.
The investment firm's team includes senior associate Dasom (Christine) Yoo, former Fred Hutchinson Cancer Research Center business development manager.
Propel says it plans to invest in life sciences companies at various stages of development, seeking "to help founders and management teams fulfill the urgent mission to advance human health with disruptive therapies and technologies."
The firm's advisory board includes Ronald Lee Krall, former GlaxoSmithKline chief medical officer and current NIH Foundation director, and other industry veterans.
"My involvement in Propel is a testament to my confidence in Leen," Krall said in a statement. "I believe she has the skills and ability to help promising entrepreneurs commercialize groundbreaking new therapies and technologies, and look forward to working with her and the rest of the team in our shared pursuit of advancing human health."
Kawas, a Jordanian immigrant, was inspired to pursue biomedical research after her grandmother died of cancer.
"I am looking forward to providing promising and passionate entrepreneurs the same opportunity that Ric Kayne and others gave to me when I started Athira," Kawas said in a press release announcing Propel's formation.
Kawas co-founded Athira (originally M3 Biotechnology) in 2011. Named Startup CEO of the Year at the 2019 GeekWire Awards, she took Athira public in 2020, as the first woman to lead a company to an IPO in Washington state in more than two decades.
Shares of Athira fell by more than 50% in June 2021 after Kawas was initially placed on leave from Athira as questions emerged about her research at Washington State University. Athira stock continues to trade at half its prior peak.
In findings released in October 2021, a special committee of Athira's board determined that Kawas altered images in her 2011 dissertation and at least four scientific research papers. However, the company said the papers containing altered images were not cited in its patent filing for its lead development candidate, ATH-1017.
Athira Pharma CEO Leen Kawas accepts the award for Startup CEO of the Year at the 2019 GeekWire Awards.GeekWire Photo / Kevin Lisota
"I regret that mistakes I made as a graduate student many years ago caused any distraction to Athira today," Kawas wrote in an internal memo at the time, obtained by GeekWire. "At the time, I was navigating an unfamiliar environment and did not fully comprehend the significance of my decision to enhance the images I used in my research. I want to make clear that the enhancement to images was not a change to or manipulation of the underlying data."
The company investigators concluded that Kawas had "altered" — not enhanced — the data-containing images.
Papers with altered image were cited in an earlier patent licensed by the company from WSU. The university initiated an investigation into Kawas' research in June 2021 but has yet to announce any findings.
Editorial "expressions of concern" have been registered about the data in four studies co-authored by Kawas, published in the Journal of Pharmacology and Experimental Therapeutics between 2011 and 2014. Editors of the journal have said they are waiting for WSU to complete its review.
GeekWire contacted WSU for comment Friday morning. A spokesperson responded, "Washington State University does not comment on pending research misconduct actions and has no further information to provide at this time."
The WSU spokesperson added, "The university expects its researchers to adhere to the highest ethical standards in their conduct of research activities. WSU takes allegations of research misconduct very seriously. The process is being conducted in accordance with the university's Executive Policy 33, which governs how the institution responds to allegations of research misconduct."
Through a spokesperson, Athira declined to comment in response to GeekWire's inquiry about Propel Bio.
A representative of Propel Bio said Kawas wasn't conducting interviews in conjunction with the announcement.
In statements coinciding with the Propel Bio launch, several of those advising the firm or investing in the new fund made it clear that their involvement was an endorsement of Kawas as an entrepreneur, leader and scientist.
Fluke, the Athira board member, was effusive in response to GeekWire's inquiry about his decision to invest.
"I am investing in Propel for the same reason I invested in Athira: I have the extensive tangible evidence that Leen will lead Propel to identify and fund the most promising medical technology enterprises that will, in turn, deliver astounding improvements in human healthcare — and deliver consistently superior returns to investors," Fluke said via email.
The involvement of early Athira investors in Propel points to an undercurrent of dissatisfaction about the outcome of Kawas' tenure as Athira CEO among her supporters, countered by a desire to see Athira reach its potential.
Mike Flynn Sr., former publisher of the Puget Sound Business Journal in Seattle, summed up the sentiment in his Flynn's Harp newsletter in October, explaining that he and other supporters of Kawas "have decided together not to raise a fuss with the company lest any negative expressions from such prominent people toward the Athira board have an adverse effect on the company or its progress."
Kayne, the Propel co-founder and general partner, is a former Cantor Fitzgerald principal who founded Kayne Anderson Venture Partners. He said in the announcement that he's proud to be partnering with Kawas in the new firm.
"Leen is a visionary entrepreneur with a unique blend of drive, intelligence and demonstrated business acumen. In six short years, she built a company from the ground up, taking it through the early stages of drug development, through its public offering and into the final stages of developing its potentially game-changing therapy," Kayne said.
He added, "Under Leen's leadership, I believe Propel is uniquely positioned to identify excellent opportunities to assist entrepreneurs along the path to success."
Strategy and operations expert Carol Criner, an early Athira investor who was introduced to Kawas by Flynn, is one of eight members of the Propel Bio medical and investment advisory board. Criner said she also plans to invest. Throughout the entire journey, Criner said, "I've only grown more confident in Leen."
In addition to Krall and Criner, other members of the Propel Bio advisory board are:
Related Articles Around the Web
Image from Shutterstock
Microsoft is aiming to vault itself into the upper echelon of video games with its $68.7 billion deal to acquire Activision Blizzard, the gaming giant behind such franchises as Warcraft Diablo, Overwatch, Call of Duty and Candy Crush.
Announced Tuesday morning, it would be the largest acquisition in the Redmond company's history, eclipsing its $26 billion purchase of LinkedIn in 2017. Adding to its existing Windows PC and Xbox gaming businesses, Microsoft says it will become the third-largest gaming company by revenue, behind Tencent and Sony.
"Today, we face strong global competition from companies that generate more revenue from game distribution than we do from our share of games sales and subscriptions," said Microsoft CEO Satya Nadella on a call with investors and analysts Tuesday morning. "We need more innovation and investment in content creation and fewer constraints on distribution."
Activision Blizzard, based in Santa Monica, Calif., will bring Microsoft some of the most iconic franchises in modern gaming, 10,000 employees, and a recent spate of revelations of sexual harassment and other workplace misconduct.
Bobby Kotick, Activision Blizzard CEO, will continue to serve in that role, Microsoft said. After the deal closes, Activision Blizzard will report to Phil Spencer, who will have the new title of CEO of Microsoft Gaming.
Update: A Microsoft representative clarified that the statement referring to Kotick continuing to serve as CEO was a reference to the period from now until the deal closes, in which Microsoft and Activision Blizzard will continue to operate separately. The company isn't commenting on leadership plans beyond that.
Under the all-cash deal, Microsoft will pay $95 per share of Activision stock, a 45% premium to Activision Blizzard's Jan. 14 share price. Microsoft says it expects the deal to close in its 2023 fiscal year, which begins in July of this calendar year.
Activision Blizzard was on track for $8.7 billion in net revenue for 2021 as of November, up from $8.1 billion in 2020.
Microsoft's gaming revenue rose 33% to $15.4 billion in its 2021 fiscal year, which ended in June.
Consumer spending on video games reached a record $60.4 billion last year, up 8% from 2020, according to data published today by the NPD Group research firm. Activision Blizzard's Call of Duty: Vanguard and Call of Duty: Black Ops: Cold War were the top-selling video games in the U.S. last year.
The announcement comes a week after Take-Two Interactive announced a $12.7 billion deal to acquire mobile game maker Zynga, promising to combine the companies behind Grand Theft Auto and FarmVille.
"Mobile is the biggest category of gaming, and it's an area where we've not had a major presence before this transaction," Spencer said. Activision acquired King, the Candy Crush maker, for $5.9 billion in 2015.
The addition of Activision Blizzard also promises to bolster Microsoft's Game Pass subscription service. After the deal is completed, Microsoft "will offer as many Activision Blizzard games as we can within Game Pass," including new titles and games from the company's back catalog, Spencer said.
Microsoft's deal to acquire Activision Blizzard comes about a year after Microsoft's $7.5 billion acquisition of ZeniMax Media, the Maryland-based holding company for the video game publisher Bethesda Softworks, the company behind such games as Doom, Fallout, Elder Scrolls, and the Wolfenstein series.
On the call Tuesday morning, Nadella also addressed Activision's challenges with misconduct, saying that creating a healthy corporate culture is his top priority, requiring a mindset of continuous improvement.
"This is hard work," Nadella said. "It requires consistency, commitment, and leadership that not only talks the talk but walks the walk. That's why we believe it's critical for Activision Blizzard to drive forward on its renewed cultural commitments."
Activision Blizzard reached a consent decree with the U.S. Equal Opportunity Employment Division in November 2021.
Just last week, Microsoft's board hired an outside law firm to review the company's own sexual harassment and gender discrimination policies and practices, including its handling of past allegations against Microsoft co-founder Bill Gates, in response to a shareholder resolution that passed overwhelmingly in the fall.
Among the big U.S. tech companies, Microsoft may be in a unique position to make major acquisitions such as this right now.
"From a regulatory perspective, MSFT is not under the same level of scrutiny as other tech stalwarts (Amazon, Apple, Facebook, Google) and ultimately Nadella saw a window to make a major bet on consumer while others are caught in the regulatory spotlight and could not go after an asset like this," said Wedbush analyst Dan Ives in a note on the deal.
Microsoft had more than $130 billion in cash and short-term investments as of Sept. 30. Its market value is about $2.3 trillion. Microsoft stock was down slightly, less than 1%, to about $308 per share in early trading Tuesday morning, following the announcement of the Activision Blizzard deal.
Activision Blizzard is scheduled to report its fourth quarter and year-end results on Feb. 3. Microsoft reports its fiscal second quarter results next week, on Jan. 25.
This story first appeared on GeekWire. GeekWire's Taylor Soper and John Cook contributed to this report.
GeekWire File Photo
If you're having problems buying items or logging in to Amazon.com, you're not alone, and thanks to the widespread use of Amazon Web Services, the problem isn't limited to Amazon.
Disney, League of Legends, Smartsheet, Canva and other online services were down or reporting problems for some customers on Tuesday.
The official AWS Service Health Dashboard reports increased error rates for services such as Elastic Cloud Compute (EC2), Amazon Connect, and the DynamoDB database service, all out of its Northern Virginia region.
Smartsheet, the Bellevue-based work management company, reported as of 9:19 a.m. Pacific time, "Our AWS partner has communicated that they have identified the root cause and are actively working on a recovery."On Amazon, the problem has manifested in a variety of ways, making it difficult for some users to purchase items, call up their order history, and even log into Amazon's special website for COVID-19 test results.
Update 3:03 p.m.
Amazon now says, "Many services have already recovered, however we are working towards full recovery across services. Services like SSO, Connect, API Gateway, ECS/Fargate, and EventBridge are still experiencing impact. Engineers are actively working on resolving impact to these services."
Update 2:30 p.m.
Amazon says it's making progress. Here's the latest.
We have executed a mitigation which is showing significant recovery in the US-EAST-1 Region. We are continuing to closely monitor the health of the network devices and we expect to continue to make progress towards full recovery. We still do not have an ETA for full recovery at this time.
Meanwhile, back at the delivery station, Amazon drivers are channeling their inner Bob Marley.
"I don't wanna wait in vain" just became the official lyric of Amazon's 2021 holiday season.
Update 12:55 p.m.
Here's the latest from AWS, as of 11:26 a.m. and 12:34 p.m. Pacific: We are seeing impact to multiple AWS APIs in the US-EAST-1 Region. This issue is also affecting some of our monitoring and incident response tooling, which is delaying our ability to provide updates. Services impacted include: EC2, Connect, DynamoDB, Glue, Athena, Timestream, and Chime and other AWS Services in US-EAST-1.

We continue to experience increased API error rates for multiple AWS Services in the US-EAST-1 Region. The root cause of this issue is an impairment of several network devices. We continue to work toward mitigation, and are actively working on a number of different mitigation and resolution actions. While we have observed some early signs of recovery, we do not have an ETA for full recovery.
Update 11:45 a.m.
Bloomberg News reports that Amazon's delivery operations are also being impacted, creating an outage in an app used to communicate with drivers, as well as the Amazon Flex app used by gig workers who deliver packages. The ripple effect could be significant given the timing during the peak holiday season.We'll have more updates as they're available.
This story originally appeared on GeekWire.
From Your Site Articles
Related Articles Around the Web