gavin newsom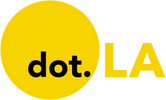 Get in the KNOW
on LA Startups & Tech
X
gavin newsom
In a turn of events in the ongoing probes into Activision Blizzard's workplace culture, a leading lawyer for California's Department of Fair Employment and Housing (DFEH) has quit after accusing Gov. Gavin Newsom's office of interfering with the agency's investigation into sexual harassment and discrimination at the company.
According to Bloomberg, former DFEH assistant chief counsel Melanie Proctor resigned from her role on Tuesday evening, citing the fact that her supervisor, chief counsel Janette Wipper, was "abruptly terminated" by the governor. In an email to DFEH staff, Proctor said Newsom's office "began to interfere" with the DFEH's investigation into the Santa Monica-based video game publisher.
"The Office of the Governor repeatedly demanded advance notice of litigation strategy and of next steps in the litigation." Proctor wrote. "As we continued to win in state court, this interference increased, mimicking the interests of Activision's counsel."
Proctor added that Wipper had "attempted to protect" the DFEH's independence but was pushed out for doing so, and that she herself was quitting "in protest of the interference and Janette's termination."
"Justice should be administered equally, not favoring those with political influence," she wrote.
In a statement to dot.LA, DFEH director Kevin Kish defended the agency's record.
"In recent years, under this administration and my leadership, DFEH has litigated groundbreaking cases that are a model of effective government enforcement of civil rights," Kish said. "We continue to do so with the full support of the administration. Our cases will move forward based on the facts, the law, and our commitment to our mission to protect the civil rights of all Californians."
Representatives for the governor's office did return dot.LA's request for comment. A spokesperson for Wipper told Bloomberg that the former DFEH chief counsel is "evaluating all avenues of legal recourse including a claim under the California Whistleblower Protection Act."
State and federal regulators have reportedly widened separate probes into Activision's workplace issues while the video game developer's $69 billion merger with Microsoft awaits regulatory approval. The DFEH launched its investigation into Activision's "frat boy" culture last summer and tried to block an $18 million settlement between the company and the federal Equal Employment Opportunity Commission, claiming that it could damage the DFEH's case. A federal judge approved the settlement last month.
Activision's laundry list of controversies also include conflicts with employees over unionization efforts and COVID-19 protocols, shareholder challenges to the Microsoft merger and multiple sexual harassment lawsuits from current and former employees.
Representatives for Activision did not immediately return a request for comment.
Update, April 13: This article has been updated to include a statement from DFEH director Kevin Kish.

Earlier today Gov. Gavin Newsom signed the Silenced No More Act into law, minting new protections for workers who speak out about discrimination and harassment.

The law bars California companies from using non-disclosure clauses in settlement and severance agreements to stop workers from publicly discussing cases of sexual harassment, discrimination and assault in the workplace. It goes into effect next year and is not confined to the tech industry, however it has drawn new attention to the sector's widespread use of NDAs to silence workers.
"The California State Legislature and Governor Newsom have now spoken: California workers should absolutely be able to speak out — if they so wish — when they are a victim of any type of harassment or discrimination in the workplace," said the bill's author, State Senator Connie Leyva. The act cleared the California Legislature at the end of August and sat on Newsom's desk as the governor fought off a recall challenge.
Sen. Leyva also spearheaded the Stand Together Against Non-Disclosures (STAND) Act in the wake of the #MeToo movement. The STAND Act was signed into law in 2018 and enabled workers such as former Pinterest Public Policy Manager Ifeoma Ozoma to speak out about gender-based discrimination. However the earlier legislation failed to offer safeguards for workers facing racial harassment.
"We have multiple identities and you often can't separate those different characteristics," Mariko Yoshihara, policy director at the California Employment Lawyers Association, told dot.LA in August.
"So for [Ozoma] to have an NDA that just covered race-based discrimination but she was free to talk about gender discrimination doesn't make sense because she was discriminated against because she was a Black woman, not just because she was Black."
"I'm just so proud," Ozoma said in a statement to
MarketWatch
, "Turning years of pain into change for 40 million people. It's so epic I don't have the words."
upload.wikimedia.org
Gov. Gavin Newsom will lead the state of California for another year after defeating the recall effort by a nearly 28-point margin.

While Newsom credited his win to a voter rejection of loosening mask and vaccine mandates, a tenet of G.O.P. frontrunner Larry Elder's campaign, the victory also signals that the state's unusually close ties with the tech industry will go uninterrupted — at least until voters flock to polls again to select a governor on November 8, 2022.

"No is not the only thing that was expressed tonight," Newsom said as the election results became clear. "We said to science. We said yes to vaccines. We said yes to ending this pandemic."
The tech industry poured millions into the recall across ideological lines. Wealthy, high-profile leaders such as Netflix co-founder Reed Hastings and Oracle co-founder Larry Ellison split over who should lead the world's fifth largest economy, while workers at big tech companies overwhelmingly backed Gov. Newsom. The incumbent governor's committee, Stop the Republican Recall, pulled in nearly $50,000 across hundreds of individual campaign contributions from workers at companies like Amazon and Google.
Early August polls had shown California voters split on whether to recall the incumbent governor, but in recent weeks the scales tipped firmly in Gov. Newsom's favor, according to several polls.
Had Elder won, the Republican frontrunner could have upended the state's outlook on the tech industry. "Big tech is after us and what we believe in. They want to destroy our income because they want to cancel us," the candidate wrote in March, repeating a common yet unsubstantiated claim.
Before election day even arrived, Elder got out ahead of Gov. Newsom's widely anticipated victory by preemptively declaring, without evidence, that his loss was due to voter fraud. California Secretary of State Shirly Weber has called recent election security claims "inaccurate."
Under Newsom, the state is likely to continue its ultra-close relationship with tech. While the governor has expressed a willingness to regulate the industry, showing support for ideas like a data dividend that would force big tech companies to pay people out for selling their data, he's also repeatedly expressed hope that tech can solve humanity's greatest challenges. That includes the climate emergency and the deadly coronavirus.
Newsom's outlook on tech influenced California's pandemic response. Much of the discourse around the recall focused on how mask mandates and other measures widely recommended by health experts impacted residents. But the tech industry played a significant role in the state's COVID-19 strategy too.
Salesforce helped create California's vaccine scheduling tool, which one healthcare expert called a "usability nightmare." Alphabet's Verily Life Sciences won a no-bid coronavirus testing contract that also faced criticism from public health experts. The state's unique alliance with the industry came "at the expense of California's overtaxed and underfunded public health system," public health officials told nonprofit news site California Healthline. As pressure from the Democratically controlled state legislature builds to rein in big tech, Newsom's relationship will be tested.
One of the measures to recently land on the governor's desk is Assembly Bill 701, which requires companies like Amazon to disclose their warehouse productivity quotas amid concerns over unusually high injury rates. Another measure sitting on Newsom's desk is the Silenced No More act, which would ban NDAs in harassment and discrimination cases.
Newsom has not said whether he intends to sign the bills into law and his office declined to comment on the matter, saying the bills will be evaluated based on their merits.
"We don't anticipate much of a change based on the recall. We are expecting more of the same," said
Hayley Tsukayama
, a legislative activist at the
Electronic Frontier Foundation
, a nonprofit digital rights advocacy group. "The governor has always been fairly sympathetic to tech industry interests — certainly on the bills that we've been pushing on privacy, although I will say he's been a good ally on things like broadband access. We don't have a real strong indication that that's going to change significantly," said Tsukayama.
From Your Site Articles
Related Articles Around the Web