eric garcetti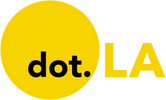 Get in the KNOW
on LA Startups & Tech
X
eric garcetti
As the pandemic devastates small businesses and creative freelancers, Los Angeles is hiring designers and artists in a novel bid to help the local economy recover.
Mayor Eric Garcetti last week launched a new program of online tools for small businesses, along with a plan to hire creative professionals to match with owners impacted by the pandemic. Graphic designers, artists and others will be given a $500 city grant in exchange for services to brick-and-mortar businesses that have been harmed by the stay-at-home orders.
"COVID-19 has changed everything — the way we communicate, work, socialize, and shop — and our brick-and-mortar stores need to rapidly rethink how they reach their customers, market their goods, sell their products, and thrive when so much business is happening online," Garcetti said in a statement.
The program, called LA Optimized, will funnel over $1.5 million in funds to about 1,000 businesses across the city over the next year, with an emphasis on those serving low-income communities, the mayor's office said. It's a partnership between the city and the ArtCenter College of Design and verynice, an L.A.-based design strategy firm that allots half of its work to nonprofits.
This year, revenue generated by small businesses in California fell by 29.3%. According to a September report, Los Angeles holds the highest number of permanent closures in the nation since March 1.
Small business leaders of color have been disproportionately hurt by the pandemic, but those that remain open attribute their reliance to having embraced technology, according to a report produced by Google and the Connected Commerce Council.
The precipitous drop in foot traffic on Black Friday, traditionally one of the busiest shopping days, exposed just how the deep economic impact has been for traditional retail as the economy has been pushed further online.
California is pushing its own effort to encourage small businesses to get online. In September, the state launched a series of workshops with Google to help companies grow their digital presence.
Garcetti's initiative launched Nov. 25 will focus on getting companies online with digital marketing tips and help building or improving websites to boost ecommerce sales.
A creative advisory board including verynice will make matches between graphic designers and small business owners. Roberto Martinez, the mayor's recently appointed entrepreneur-in-residence, will oversee the program.
"It's next-level pro bono," said verynice founder Matthew Manos. "It could be an initiative that ignites the creative community as well as small businesses."
He said creatives can apply for the project later this month.
Small business owners can apply with just their company name, address and business tax registration certificate number. They must operate in L.A. city, generate less than $5 million and have started operations before March 2020.
Businesses that qualify for the program will be selected beginning January 2021.
Los Angeles is expected to roll out COVID-19 test kiosks later this month. A similar program in Berkeley may offer a hint of what it will look like.
Curative Inc. the company that administers COVID-19 tests, started a kiosk pilot program in Berkeley that opened last month.
Located in a park in Berkeley, the self-administered testing sites allow individuals to swab their own mouths and place samples in a supervised receptacle. The purple booth with the company's emblem reads "Welcome to your test spot." and "We're glad you are here."

Fred Turner, co-founder of Curative, tweeted out the photos of those kiosk less than a week before Mayor Eric Garcetti announced a similar program on Wednesday.
The kiosks in Los Angeles will process about 500 tests a day and are an alternative to the city's drive-thrus, which can be difficult for residents without cars to get to, Garcetti said.
Great to see our first @Curative mobile COVID-19 testing kiosk in action in @CityofBerkeley this week! We are hopin… https://t.co/yXBL0zOTuY

— Fred Turner (@Fred Turner) 1596141719
"We think this will be a great way of getting tests to people that can't necessarily use one of the drive thrus and making testing more of a part of our daily lives as we continue to fight this pandemic," Turner said during a press conference with L.A. Mayor Eric Garcetti.

The company is also rolling out a mobile unit that's being deployed to hot spots around Los Angeles. Garcetti said the city wants to be able to bring these to people in need.
"We are just getting to the point where it's getting a lot easier to get tested, but it's going to continue to be a pressing need to offer tests and for anybody who wants a test to be able to get tested," Turner said.
Curative has administered 1 million tests in Los Angeles and is averaging about 18,000 a day with an eye toward growing its capacity further.
Watch the full press announcement below:
COVID-19 Response Update from Mayor Garcetti, August 5, 2020
Join me live at a COVID-19 testing site for the latest on testing and more updates on our work to slow the spread of the virus.
At a virtual town hall held Thursday by dot.LA and PledgeLA to identify actions leaders in the L.A. tech and startup community can take now to break down racial barriers to jobs and capital, and to democratize economic opportunity for the region -- there were ultimately a robust number of questions asked and interest expressed around the issue, though tangible actions remain to be seen.
Nearly 30 years after the 1992 riots in Los Angeles, protesters across the U.S. gathered this time to march against systemic racism and violence faced by the black community after George Floyd was killed while in police custody in Minneapolis.
Across social media, tech companies in L.A. and beyond have posted and tweeted their support for #blacklivesmatter, muted their feeds, and opened their pocketbooks, while music companies took part in a blackout. Companies have also donated to various diversity, equity and inclusion causes, but it remains an open question as to what impact those efforts will have.
"I'm very happy to see that the conversation has shifted, so quickly. I mean, I say that, and kind of almost have to laugh to myself, because this is the conversation that black folks have wanted to have for the last several decades," said Austin Clements, partner at OPV, an early stage venture capital firm created to address the unmet investment needs of small business owners, and managing director of Grid 110 South LA, which provides entrepreneurs with free access to community, mentors and critical resources.
"Now that people are paying attention, I have two options, I can either be shaming people for like, 'Why are you late to this party?' or I can be welcoming and say 'hey, you know, thanks for showing up.' And I tend to take the latter because that's going to be what makes the next decade, look a lot different than the last."
Unlike the response to COVID-19 pandemic, where the tech community rushed to directly help and support the effort for PPE, testing and other needs, the response to the protests have been a little more subdued and mixed.
Some tech companies and leaders have asked how they can help, but for many people, "they don't necessarily see the connection (to) their professional career, their professional skill sets, and how it can address the current issue," said Jasson Crockett, manager of economic policy for the Los Angeles Mayor's Office of Economic Development.
"I would encourage tech (workers) not to feel uncomfortable wading into this space simply because they are tech and they don't see a direct resolution from their professional skill set. Bring your humanity. Bring your commonality as an Angeleno and as a person."
In an annual countywide survey released in April, the Luskin School of Public Affairs at the University of California, Los Angeles found "a growing generational and economic divide" among residents. Nearly ⅔, or 64%, of respondents between the ages of 18 and 39 said that L.A. wasn't a place where people who work hard can succeed, but merely a place where the rich can keep getting richer. That's not even accounting for the racial aspects of widening income inequality issues.
Clements said in recent years, despite increased conversation around diversity and inclusion in Silicon Valley, "there are a lot of minorities, particularly brown and black people that have been left out, and no one could really understand why. Or, there have been all kinds of excuses from, you know, there's a pipeline problem to, you know, all the culture fit and every excuse that you could possibly come up with." He added: "I haven't been seeing a lot of broadly accepted diversity efforts in tech."
As the chair of PledgeLA, an initiative created by the Annenberg Foundation and the mayor of Los Angeles to promote civic engagement and diversity within the tech community, Clements has been trying to help broaden that effort. Today, PledgeLA has more than 200 signatories from L.A.'s venture capital and tech community who have pledged to "increase our community engagement by supporting organizations that are making a difference throughout Los Angeles"; "to actively and continuously improve equity, diversity, and inclusion at all levels of our organizations and in our investment decisions"; and "to hold ourselves accountable by measuring and transparently reporting on our progress and impact on these outcomes."
It is on that last point that many companies have been less willing to engage. The results for the survey and data from the participating companies who did respond are expected to be released soon, Clements said.
But, as an example of their findings, one of the questions asked to respondents was about how people got their jobs. For the overwhelming percentage of white respondents to the survey, they got their jobs through a friend or referral from someone that worked at the company itself. That was not the case for every other group, Clements said.
"If you're not tied into this community and these aren't your firsthand relationships, it's hard to actually break into this (tech and VC community)," Clements said. "If you're black, you're literally replying to a LinkedIn post cold and you're at a disadvantage, quite frankly."
Clements added: "If we just keep asking everybody that's sitting in the room who else they know in the room isn't going to look any different over time."
That seems to be evident in past actions by the tech community. Roughly five or six years ago, some of the larger tech companies began publicly admitting that their employees were less representative of the overall population, especially at the executive level, Clements said.
"Unfortunately, they either just have not been equipped or just haven't tried or made it a priority to make any meaningful or substantive advances to improve those numbers," Clements said. "And the reality is, they've gotten away with it. I mean, if we look into stock prices of all these companies, like they've shot up and so I guess theoretically, they haven't had to from a business case standpoint prioritize that. I think that there's the moral case and a business case at this point for ensuring that your staff and your community is more representative of the actual populations of the city."
The numbers have been clear, in study after study, that diverse companies and funds reap dividends from the diverse perspectives and insights brought to the table. Take just one conclusion, from McKinsey & Company, "Our latest research finds that companies in the top quartile for gender or racial and ethnic diversity are more likely to have financial returns above their national industry medians."
But recruiting people outside of your network takes work. With the shakeup of the economy due to the novel coronavirus, there's a real danger that companies especially in the startup community abandon any existing diversity efforts because of a tightened bottom line, said Emily Slade, cofounder and COO of Valence, a new tech platform and community incubated by Upfront Ventures that's focused on connecting black professionals with mentorship, job opportunities and capital.
"We just have to really encourage everybody to stay focused on the fact that this work is very important," Slade said, "and we've just begun."
Valence currently works with hundreds of companies and has more than 7,000 black professionals on it.
The American ideal of a meritocracy has long been a vaunted ethic in the tech and business world. Those communities and their leaders have evangelized the idea that with hard work anyone can pull themselves up the ladder of wealth and influence by their bootstraps. But the panelists did not agree.
"We live in a world in which your talent, your skill and your ability and potential come secondary at best, probably tertiary to who you know," Crockett said. "And when you start with that as the baseline, then by no way is this a meritocracy, not even close."
As a former teacher for at-risk young adults, Crockett said it seems as if "we continually feed this message of meritocracy to keep people going, because if not, fi we all in one voice admit we don't have a meritocracy right now and there's no plan for how we're going to change it, we're just admitting it, that's a scary reality for a lot of people who are on the fringes of society, who say, 'shit, why am I trying.'"
All of us should be asking what we're doing to acknowledge and support and foster the efforts of everyone, and requires first taking the step of admitting that there is no meritocracy right now, Crockett added.
The speakers weighed in on many more issues and also addressed some of the many audience questions received by dot.LA, including around the topic of recruitment and a perceived "pipeline problem." dot.LA also plans to post additional responses by panelists to questions asked during Thursday's panel. In the meantime, please watch the video below for insights directly from these speakers.
Lastly, a takeaway thought from Crockett:
"What is important is that we capture (this) momentum, unlike in the past, when there has been a moment in time that these conversations have reached a fever pitch but then the energy dissipated," Crockett said. "It is tough to sustain that energy for a topic that makes so many people feel so incredibly uncomfortable, and for which there are so many such a wide range of opinions and perspectives. And so my hope is that the tech community can be an important part in sustaining this conversation beyond the protests beyond next week (because) when you talk, my boss listens."

__
Do you have a story that needs to be told? My DMs are open on Twitter @latams. You can also email me at tami(at)dot.la, or ask for my contact on Signal, for more secure and private communications.
Strategy Session: Lessons of the Moment – Rebuilding & Equality in the Future of LA Tech www.youtube.com