usc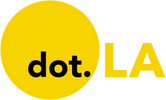 Get in the KNOW  
  on LA Startups & Tech  
X
usc
Evan Xie
This is the web version of dot.LA's daily newsletter. Sign up to get the latest news on Southern California's tech, startup and venture capital scene.
The University of Southern California is keen to begin teaching more students how to responsibly handle artificial intelligence and machine learning, and it just invested $1 billion to expand its curriculum to provide more courses to students both majoring in computer science and interested in learning the basics.
Spearheaded by USC President Carol Folt, the "Frontiers of Computing" initiative and new funding builds on a previous $260 million gift from the Lord Foundation of California that the university received in 2019.
"We like to revolutionize all our curricula, both in engineering as well as outside of engineering, to make sure that our students as they graduate are in full command of all these technologies," said Yannis Yortsos, dean of USC's Viterbi School of Engineering.
The specific problems USC's new school of computing seeks to address are further developing AI and machine learning software, expanding quantum computing capabilities and improving the efficiency and scalability of hardware that underpins this tech.
Part of the funding will add a new School of Advanced Computing to USC's campus, which will teach students about artificial intelligence, blockchain, data science, machine learning and quantum computing. The new school will also be a hub for research and development in these areas, as well as discussion about how to use these tools ethically.
"Computer science, data sciences and AI have become essentially an extension of the original fundamentals," Yortsos told dot.LA. "We would like to teach these fundamentals the same way that we teach mathematics. We also like to emphasize the fact that we like our students to understand the ethical consequences of technology, and we want to make sure that our students understand that it's not about technical corporate competence only. It's also the development of trustworthiness."
The 116,000-square-foot building won't open until 2024 and is still under construction. When it's done the entire computer science department will be housed at the new hall.
The new curriculum will benefit "not only engineering students but at the same time students from business or from other [majors] as well, so that's unique about this particular initiative," Yortsos said.
The new funding will also bolster USC's footprint in the local economy. Its Viterbi School of Engineering Information Sciences Institute campus is based in Marina del Rey, while the school's Institute for Creative Technologies – which focuses on mixed reality, body computing and medical virtual reality, among other disciplines – is based in Playa del Rey.
"We will invest a lot in the development of the technology ecosystem on the west side, where we have two major institutions," Yortsos added.
In 2021, the National Science Foundation reported that over 42% of all higher education degrees statewide are in the fields of science and engineering. Overall, the federal grant administrator pumped over $193.4 million into the state's STEM education programs in 2022.
USC was the sixth-highest university recipient of NSF funds in California last year after UCLA, UC Berkeley, UC San Diego, UC Irvine and UC Davis. The private university received 84 grants from the NSF out of more than 260 proposals from the university (to get most grants, colleges have to apply).
This is all to say that USC's investment reflects a growing, widespread focus on investing more in public and private universities that teach computer science skills to a new generation of workers. In total, USC said it expects to award 1,733 computer science degrees to both undergraduates and graduate students this year, up from 1,400 two years ago.
Evan Xie
As AI takes over the tech sector and beyond, universities across the country have received and invested millions in AI-related research over the past several months.
Last Thursday, the University of Southern California became the latest institution to capitalize on the AI buzz. The university announced that it's investing $10 million in seed funding into launching the Center for Generative AI and Society. The investment will fund research specifically into "ethical use and innovation of generative AI" and how it intersects with different industries, the school said in its announcement. The center will be co-led by USC media professor Holly Willis and computer science research professor Bill Swartout.
"USC is uniquely positioned to understand and influence how this emerging technology is changing the ways we live, work, and play," USC President Carol Folt said in a statement. "Our 22 schools are long standing leaders in fields like the creative arts, media, health, education, engineering, and business."
The center is part of Folt's "moonshot" initiatives, or long term investments which aim to strengthen the university's computing research and development, Ishwar K. Puri, senior vice president of research and innovation at USC, told Dot.LA. The "Frontiers of Computing" moonshot which the center is a part of is funded by a more than $260 million donation from the Lord Foundation, a nonprofit fund created following the $1 billion sale of Lord Corporation, a manufacturing company, in 2019.
Not surprisingly, it was major STEM schools who started pouring money into AI early: In 2017 Stanford and UC Berkeley launched AI research centers. A year later, MIT followed suit.
Over the past year, these types of programs have only ramped up at universities across the U.S. University of Texas got $1 million from the The MITRE Corp. last summer to study biased algorithms and disinformation in AI; Auburn University's provost office invested $2 million to hire AI faculty and develop computational infrastructure for AI research; and University of Washington got $10 million from Boeing for an AI-focused educational space.
In Los Angeles, UCLA's engineering school got a piece of $26 million in funding last year from a slew of VCs for its "Break Through Tech" AI hub, meant to expand AI education to students from underserved groups.
"AI spans just about everything that we do right now," Puri told Dot.LA. "It's on everyone's mind. And universities are forging ahead with investments."
These institutions are marching ahead at the same quick pace as startups, investors and the U.S. government. Valuations of privately-owned AI companies reached $2.2 trillion in 2022, a 16% uptick from the previous year, and VC investment for generative AI specifically rose 27% that year-over-year in 2022 to $1.4 billion. Meanwhile, a White House-led task force released a report in early February calling on Congress to invest $2.6 billion over the next six years to build out AI resources. And last week, President Joe Biden earmarked an additional $2 billion for the National Science Foundation for AI and quantum computing research in his budget proposal released last week.
While many institutions, investors and companies are pouring money and time into researching the tech itself, Puri said what set's USC's new center apart is its focus on AI's broader impacts.
Puri said that Folt didn't want the center to be a "me too" investment meant solely to join the likes of other universities experimenting with AI. Rather, the goal of the center is to investigate the tech "from the lens of how it applies to human beings." The first initiatives the center will focus on are generative AI's effects on arts, culture and media, as well as the tech's impact on education.
"How does (AI) apply to a journalist? How does it apply to a filmmaker? How does it apply to a teacher?" said Puri. "Our focus is not only to improve the algorithms behind AI, but also to provide applications and solutions for real constituencies, real human beings, real demographics in mind."
And while USC's new center might seem like a drop in the research bucket, Puri said USC is poised to be a frontrunner in research around generative AI and its ethics because of its broad focus. The center plans to work with disciplines across campus, including USC's journalism, film, education, arts and entrepreneurship programs.
"I would say that what we are doing is very special, and it can only be done at USC," said Puri. "USC has one of the most diverse educational bodies in terms of disciplines. When those disciplines start talking to each other, that's the time for the most remarkable and enjoyable collisions that produce the solutions for tomorrow."
Inside the Children's Hospital Los Angeles (CHLA) multiple high definition digital cameras are set up in a fixed-rig around a 22-inch bipedal (humanoid) NAO robot and a similar-sized (human) infant, as part of a study by the Infant Neuromotor Control Lab and the USC Interaction Lab. When the robot makes a specific leg movement, the infant hesitates, and then copies. Then the infant shifts, wriggles and kicks its other leg - which the robot mimics easily, to the infant's surprise - and delight.
The NAO robot was developed by Aldebaran, now part of the United Robotics Group, and is a sophisticated machine, suitable for healthcare research studies such as this one. The robot has seven touch sensors (head, hands and feet), two ultrasonic sonars which allow the robot to estimate distances to obstacles, and inner technology which allows the robot to move, mimic and perceive its position within an environment. The NAO is a vital part of the global healthcare socially assistive robot market, which is projected to reach $38 billion by 2031.
Lauren Klein, a fifth year PhD student at USC's Interaction Lab, has been using the NAO in the lab's on-going research project, which has been running for over five years, in collaboration with Dr. Beth A. Smith's Infant Neuromotor Control Lab at the Children's Hospital Los Angeles. The aim of this research is to "develop a socially assistive, non-contact, infant-robot interaction system to provide contingent positive feedback to increase exploration and expand early movement practice."
Simply put, it's often hard to find out if an infant has developmental delays until it's too late to really help them. Movement is how infants explore the world, and develop healthy brain-body connections. By using a robot to both elicit and mimic movement, researchers can find out much earlier if intervention is required to help the child develop correctly.
By using head-mounted eye tracking on the infants, the research team obtained significant data streams which proved that infants demonstrate what is known as "predictive gaze" (visual fussiness, accompanied by verbalizations) when they learn that robot reward is contingent on their behavior.
To date twenty-six infants, from a range of backgrounds and ethnicities, have participated in the research trial.
Robots and Infants
After graduating from Cornell, Klein took internships at NASA JPL, working alongside Caltech researchers on a machine learning team to support the Deep Space Network and then started looking around for funded research to take her ideas to the next level. An advisor suggested checking out the Interaction Lab at USC, which is how she ended up working on this current project.
"Our team showed that infants were able to learn that their leg movement activated the robot - this is known as a contingent learning task," said Klein. "Once we had that foundation data in place, we could also prove that infants also grasped that when they changed their leg movements, the robot made its own movement in response."
Essentially proving that the infant neuromotor skills are in good order, and it knows what's going on.
USC Interaction Lab
The NAO is just one of many robots used by researchers at the USC Interaction Lab. On the day we visited, there were three iPals (Avatarmind), standing to attention. They're 3-feet tall, weighing 27 pounds and each containing 25 motors and 19 sensors - and someone had amusingly arranged their end effectors (robotic limbs) to portray Mizaru, Kikazaru and Iwazaru (the three wise monkeys of "see no evil, hear no evil, speak no evil" fame.) Resting on the floor, at the base of the iPals' articulated limbs, were a couple of aibo (Sony) robotic dogs, while a QTrobot (LuxAI), an expressive social robot designed for autism research, looked down from the top of a filing cabinet nearby.
The Interaction Lab is entirely focused on robots deployed inside socially assistive research projects, bringing positive effects to disparate communities, with specific challenges, from mental health in adolescents and university-aged students, stroke rehabilitation in seniors, and human-machine interaction towards early detection of dementia.
"Another new project is using machine learning to help individuals with physical disabilities to learn to program and become part of the digital economy," added Maja Matarić, PhD, Founding director.
Socially Assistive Robot Futures
At its current retail price of nearly $18,000 per unit, the NAO isn't currently a feasible option for large-scale roll-out. That said, once the research is done, and the code is in place, the work being done can be downshifted into much cheaper robots.
"The ultimate goal of our research is to deploy a code using affordable socially assistive robot units," Klein confirmed. "To allow in-home interventions that use play to improve healthy development in young children."
This vision, however, is still some way off. Academic research is meticulous, stretching over many years, through trials which painstakingly ensure results are "reproducible" before they can be used in real-world applications. But using the NAO robot today, in trials like these, is just the beginning.