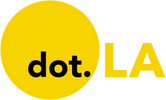 Get in the KNOW
on LA Startups & Tech
X
Monica Nickelsburg, GeekWire
Monica Nickelsburg, GeekWire
Monica Nickelsburg is GeekWire's Civic Editor, covering technology-driven solutions to urban challenges and the intersection of tech and politics. Before joining GeekWire, she worked for The Week, Forbes, and NBC. Monica holds a BA in journalism and history from New York University. Follow her @mnickelsburg and read her stories on GeekWire.
An Amazon spokesperson said Friday afternoon that an email ordering employees to delete TikTok was sent in error. The company declined to provide further explanation for how the directive was sent.
"This morning's email to some of our employees was sent in error," the spokesperson said. "There is no change to our policies right now with regard to TikTok."
Amazon's had earlier sent an email saying that it was requiring employees to remove the popular video-sharing app TikTok from their mobile devices immediately due to security concerns.
"Due to security risks, the TikTop app is no longer permitted on mobile devices that access Amazon email," the company said Friday in an email to employees.
TikTok has quickly become one of the most popular social media apps in the world but government officials and business leaders are becoming increasingly wary of the Chinese-owned company.
The U.S. military has already barred its members from using TikTok and the federal government is considering a broader ban out of concerns that the Chinese government may be using the app to spy on Americans.
Earlier this month, India announced it will ban TikTok and other popular Chinese apps citing threats to "sovereignty and integrity."
Amazon did not provide details on its concerns in the employee email. We've reached out to the company to comment and will update this story when we hear back.
A TikTok spokesperson said the company is "fully committed to respecting the privacy of users," in a statement to the Times.
"While Amazon did not communicate to us before sending their email, and we still do not understand their concerns, we welcome a dialogue so we can address any issues they may have and enable their team to continue participating in our community."
Last month, a new privacy feature in iOS 14 revealed TikTok was accessing users' clipboard content despite promising to discontinue the practice last year.
This story first appeared on GeekWire.
Amazon is once again postponing Prime Day, the company's annual sales event, due to the coronavirus. Amazon informed sellers of the delay this week, according to reports from Business Insider and CNBC.
Amazon is tentatively targeting the week of Oct. 5 for the holiday.
Prime Day offers sales on hundreds of items for members of Amazon's Prime subscription service. It began in 2015 and has become a reliable revenue boost for the company.
Amazon typically holds Prime Day in July but the company's e-commerce business has been disrupted by a surge in orders from customers avoiding traditional retail due to the pandemic.
Last year, Amazon sold more than 175 million items on Prime Day, a 75% increase from the previous year. Amazon didn't say how much Prime members spent over the two-day period but it did note that "independent small and medium-sized businesses" sold more than $2 billion of items during the event.
Leaders from across U.S. technology industry are condemning new restrictions on employment-based visas imposed by President Donald Trump this week.
Tech employers say they use work visas to recruit employees for specialized roles when the U.S. talent pool runs dry. Leaders at Amazon, Microsoft, Google, Tesla, YouTube, Apple, Twitter, Salesforce, and other tech companies issued statements criticizing the executive order within a few hours.
"Now is not the time to cut our nation off from the world's talent or create uncertainty and anxiety," said Microsoft President Brad Smith in a tweet. "Immigrants play a vital role at our company and support our country's critical infrastructure. They are contributing to this country at a time when we need them most."
Tech companies are reliant on several of the visa categories that Trump banned through 2020 in an attempt to shift jobs to American workers as the country recovers from the pandemic-induced economic recession. Trump said the temporary moratorium on H-1B, L, and certain J visas will force companies to hire out-of-work Americans.
"Under ordinary circumstances, properly administered temporary worker programs can provide benefits to the economy," Trump said in the executive order. "But under the extraordinary circumstances of the economic contraction resulting from the COVID-19 outbreak, certain nonimmigrant visa programs authorizing such employment pose an unusual threat to the employment of American workers."
Trump's latest move extends an April executive order temporarily blocking green card authorizations and adds additional employment-based visa categories. But the president's attempts to curb legal immigration the U.S. predate the pandemic, leading some in the tech industry to doubt the motivations of the executive order.
"The Trump administration has been ratcheting up work visa restrictions from the beginning, when unemployment was low," said Doug Rand, co-founder of the Seattle startup Boundless Immigration and a former Obama White House official. "The pandemic is just a pretext to continue pursuing an extreme agenda of restriction that most Americans oppose."
Duolingo CEO Luis von Ahn is one of several tech leaders who expressed concern about the impact the order will have on American economic competitiveness:
The policy suspends entry of immigrants on an H-1B, H-2B, and L visas. It also covers certain types J visas, like au pairs and camp counselors. The order applies to visa holders who are outside of the U.S. when it takes effect on June 24 and visa applicants whose work authorization has not yet taken effect. Fields deemed "essential" during the pandemic, such as the food and agriculture sector, are exempt, which could open the door for exceptions in some tech roles.

The order is set to remain in place through Dec. 31, 2020. Trump instructed the Department of Homeland Security to review the policy within 30 days of June 24 — and every 60 days after that — to recommend any modifications deemed necessary.
Continue reading for more reactions to the visa ban from the tech industry:
This story first appeared on GeekWire.