amazon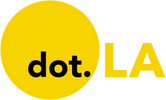 Get in the KNOW
on LA Startups & Tech
X
amazon
Courtesy of Rivian.
Rivian's stock lost 7% yesterday on the back of news that the company could face delays in fulfilling Amazon's order for a fleet of electric delivery vans due to legal issues with a supplier. The electric vehicle maker is suing Commercial Vehicle Group (CVG) over a pricing dispute related to the seats that the supplier promised, according to the Wall Street Journal.
The legal issue could mean that Amazon may not receive their electric vans on time. The dispute hinges on whether or not Commercial Vehicle Group is allowed to raise the prices of its seats after Rivian made engineering and design changes to the original version. Rivian says the price hike from CVG violates the supply contract. CVG denies the claim.

Regardless, the dispute could hamper Rivian's ability to deliver electric vans to Amazon on time. The ecommerce/streaming/cloud computing/AI megacorporation controls an 18% stake in Rivian as one of the company's largest early investors. Amazon has previously said it hopes to buy 100,000 delivery vehicles from Rivian by 2030.
The stock plunge marked another wild turn for the EV manufacturer. Last week, Rivian shares dropped 21% on Monday after Ford, another early investor, announced its intent to sell 8 million shares. The next few days saw even further declines as virtually the entire market saw massive losses, but then Rivian rallied partially on the back of their earnings report on Wednesday, gaining 28% back by Friday. Then came yesterday's 7% slide. Today the stock is up another 10%.
Hold on tight, who knows where we're going next.
CBRE Photo
Amazon plans to add more than 2,500 corporate and tech jobs across multiple sites in Southern California, the company announced Tuesday.
The tech giant is already hiring for its expanding hubs in Santa Monica, Irvine and San Diego where it is leasing new office space. Roles include software development, engineering, game design, user experience and more across such Amazon teams as retail, games, operations and Amazon Web Services.
The breakdown by city includes:
Santa Monica: More than 1,000 jobs over the coming years and 200,000 square feet of new office space at the Water Garden. The site will start taking on new employees mid-2023.
Irvine: More than 800 jobs over the next few years and 116,000 square feet of space at Spectrum Terrace that the company plans to occupy later this year.
San Diego: More than 700 employees and 123,000 square feet of space at University Town Center.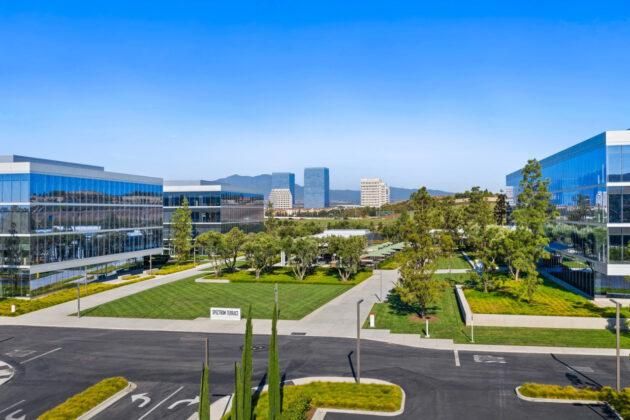 Spectrum Terrace in Irvine Calif., where Amazon is leasing more space. Irvine Co. Photo
Amazon already employs more than 5,000 people in corporate and tech roles in Los Angeles and another 1,000 in San Diego. It opened more than 15 sites in Southern California and created more than 17,000 jobs statewide in 2021. The new figures will add to the 170,000 people the company employs across all roles in California.

The company said it has invested more than $81 billion across the state, including infrastructure from fulfillment centers, Whole Foods Market locations, and the three tech hubs.
"These 2,500 new jobs include roles building cloud infrastructure, improving the Alexa experience, and designing cutting edge video games," Holly Sullivan, Amazon's vice president of worldwide economic development, said in a news release. "They're a fantastic opportunity for Californians of all backgrounds to join Amazon and build a successful career."
Amazon employs 1.6 million people worldwide, up 28% year-over-year.
This story first appeared on GeekWire.
Every startup's goal is growth - and, when funded by venture capital, there is often an immense pressure to grow widely and as fast as possible.

Many startups that have established a strong foothold begin with narrow markets and then have to decide if and when the time is right to broaden their product and expand their market. So, how do you know when, and how, to make that move?
My recommendation is to start with evaluating your strategy and answering a series of questions that focus on what, why, when and how.
A Competitive Edge
Before jumping into expanding your Total Addressable Market ("TAM"), take the time to assess what companies may already exist in your potential broader markets. Are there any pre-existing businesses dominating the space where your company would likely broaden? Are you able to offer customers enough unmet needs to convince them to make a switch? Or is there already another tech-enabled competitor out there that will stifle your expansion and make broadening difficult?
A company that has demonstrated this type of innovative thinking time and time again is Uber. As the world's largest ride-sharing company, Uber was founded in 2009 and quickly grew to become one of the world's most valuable startups with a $78 billion valuation in 2020. What originally started as a solution to the unfulfilled needs of traditional taxis and car services quickly grew into a tech company with many business lines–now even offering a rewards credit card.
When expanding into the food delivery game, UberEats came a year and a half after Grubhub and DoorDash. But with an already massive network of drivers, a huge brand with tens of millions of app downloads, and world-class delivery logistics, it was a no-brainer. They essentially just switched from transporting humans to sandwiches–and succeeded knowing their tech and process were better than competitors.
Make it your top priority to provide genuine solutions to problems the competition may have overlooked before broadening, or at the least very, know your product is superior. Find ways to leverage the dominance of your core business in order to win new adjacent markets.
Operational Needs
Unsurprisingly, if you're intent on broadening your market and service, you'll need the cash to pursue it. Do you have enough money? Do you need to consider an additional raise? How will that affect valuation?
If you do have enough capital, and there is room in the competitive market lane, it may be time to scale. Additionally, does your broadening expand on your pre-existing tech stack, or are you essentially starting a new business? If you are expanding to a space where you need to significantly change or augment your tech stack–or to a space that is unfamiliar–you may need to again consider hiring the right people to help you.
If you don't have enough capital, focus on your core vertical.
Exit Opportunities
While your strategy will certainly evolve over the years, it's critical to identify potential exit paths and plan accordingly. What type of exit do you want? If an IPO is in the cards, expansion may make sense. However, don't overlook acquisition.
Funding expansion requires a lot of money, and continually raising more money–subsequently raising your valuation–could make you less attractive for acquisition by a single vertical incumbent. Is your core vertical attractive on its own to be acquired and tacked onto a pre-existing company's software or service?
Leaning into your niche vertical could equal an easier exit. For example, if Uber expected that its exit would be a sale to a competitor in the ride-sharing space, then expanding into other businesses would have made them less attractive for an acquisition. Entering new markets will likely force you to have to raise more money, increasing your company's valuation and diluting your equity as a founder (i.e. in a lower price acquisition, you make less money).
Have a Plan
As entrepreneurs, growth can be the one thing that challenges and drives us the most. So whether you're considering tapping into a new vertical or expanding on an existing one, it's important to assess the environment and reflect on your current strategy. The most important aspect of vertical expansion involves understanding the reasons behind it.
Protect the Core
Beware when expanding into new adjacencies not to neglect the core business which got you to where you are. Ideally the adjacent businesses help strengthen, not weaken, your core business. An obvious example is Amazon expanding beyond books into other categories of ecommerce, which grew its selection, its scale and its customer base, and therefore strengthened its core. But there are many counterexamples where expansion distracted rather than strengthened, including Amazon's launch of physical bookstores which it recently reversed and shut down.
Organizational Structure
When entering adjacent businesses, determining the appropriate org structure is critical. In a future post I will explore this important topic.
From Your Site Articles
Related Articles Around the Web