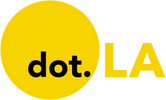 Get in the KNOW  
  on LA Startups & Tech  
X
Steve Huff
Steve Huff
Steve Huff is an Editor and Reporter at dot.LA. Steve was previously managing editor for The Metaverse Post and before that deputy digital editor for Maxim magazine. He has written for Inside Hook, Observer and New York Mag. Steve is the author of two official tie-ins books for AMC's hit "Breaking Bad" prequel, "Better Call Saul." He's also a classically-trained tenor and has performed with opera companies and orchestras all over the Eastern U.S. He lives in the greater Boston metro area with his wife, educator Dr. Dana Huff.
Fans attending the Stanley Cup playoff at Crypto.com Arena in May 2022 might have noticed that the Los Angeles Kings went the extra mile with in-arena videos. Vibrant, 3D images of players plus Kings mascot Bailey the Lion flashed across the massive screens, impressive products of the team's collaboration with Israeli "deep tech" startup, Tetavi. However, the excitement of the games might have obscured the significance of those videos—they marked the first time an NHL team used volumetric technology to record player footage.

Volumetric technology, according to Tetavi's website, "brings real humans into the digital world" by creating "the next generation of photorealistic digital content and immersive experiences for the Metaverse and Web3." This means that even though the Kings ultimately lost the playoffs to the Edmonton Oilers, the team still forged a path for the National Hockey League (NHL) to enter the metaverse. According to an in-depth report by ESPN's Greg Wyshynski, the Kings' innovative videos are just the beginning of the NHL "just dipping its collective toes in the Metaverse."

The Kings went with immersive, VR-friendly video, but ESPN reports that around the same time, the St. Louis Blues introduced metaverse shopping. The Blues metaverse experience featured a realistic look inside the team locker room, where fans could browse through team merchandise. In addition, ESPN reports that the NHL is now actively working on new and novel game-watching experiences accessible via an Oculus headset and "believes that's a gateway to further involvement in the Metaverse."
According to ESPN, the NHL is targeting its younger fans with new metaverse and VR technology. League Executive Vice President of Business Development and Innovation Dave Lehanski told the sports network that the question was, "How do we create an additive experience for kids at the game?"
He added that what the NHL wants to do "is take this experience and add stuff that people never contemplated before."
Los Angeles Kings President Luc Robitaille agreed but added that for the Kings and perhaps pro hockey in general, "what's important is to try something new and take risks."
Curiosity about the metaverse—and Web3 in general—isn't limited to the NHL or the Kings. The Los Angeles Rams opened a "virtual fan house" after winning Super Bowl LVI. In June 2022, Los Angeles Lakers legend Earvin "Magic" Johnson announced that he'd purchased football and basketball franchises in SimWin Sports, the world's most popular digital sports league.
In a press release about his purchase, Johnson said this "multi-billion-dollar business is about to take off." It's beginning to look like many decision-makers in pro sports agree with him.
Courtesy Crypto.com
Between 2020 and 2021, a cryptocurrency boom led several crypto-oriented companies to ink deals with athletic organizations like the NBA and UFC. One of the bigger deals was blockchain giant Crypto.com signing a $700 million deal with the Staples Center—one of the world's largest sports and entertainment venues—in Los Angeles. The Singapore-based company also signed agreements with the UFC and Formula 1 for promotion at various sports venues and on athletic equipment.
Crypto.com wasn't the only crypto company to extend its reach into sports or entertainment. In exchange for naming rights to the Miami Heat's arena for 19 years, FTX, a cryptocurrency derivatives exchange, paid $135 million. And in an exclusive deal, Coinbase became the exclusive cryptocurrency exchange for the WNBA, NBA, and NBA G League.
Rolling into 2022, there was little warning that crypto winter was coming.
Winter Is Here
In May, the major stablecoin TerraUSD lost its peg to the US dollar. In one day alone, TerraUSD lost $60 billion in value. After that, major crypto lender Celsius suspended withdrawals, citing liquidity problems. The company followed up by filing for bankruptcy.
They were just among the first dominos to topple in the crypto world, and many others soon fell. As a National Research Group (NRG) report about the state of the cryptocurrency industry noted, the market has gone "down over 70% from the highs it reached towards the end of 2021, and many of the most popular coins are trading at less than half of where they were at the beginning of the year."
As the NRG report also notes, the crypto market has undergone "dramatic" corrections before. Is the current crypto winter that different? And more importantly, will crypto winter freeze the budding love affair between entertainment, pro sports and cryptocurrency?
According to NRG, "crypto winter" has affected the public view of cryptocurrency in various ways.
For example, NRG reports that "70% of consumers feel they have at least a 'moderate' understanding of cryptocurrencies." If accurate, that's a notable change from a YouGov survey conducted in June 2021 which found that 69% of Americans agreed with the statement, "I don't really understand cryptocurrency."
On the other hand, at least 61% of people surveyed said they were aware of the "crypto crash" or "crypto winter." It seems the heavy and negative news coverage of crypto winter over the last three months has considerably boosted consumer awareness—of the crashing market.
NRG notes, "This isn't a technological novelty anymore; increasingly, having some knowledge of crypto and how it works is seen as an element of baseline financial literacy."
Even though consumers have been exposed to a large number of crypto news stories, however, NRG reports that few bother to do deeper research. Bitcoin remains the most well-known name, and consumer awareness of other coins like ETH, Dogecoin or even popular meme coin Shiba Inu hasn't increased much since the beginning of 2022. Even with the media's attention to TerraUSD de-pegging from the dollar (arguably one of crypto's most significant events in recent memory), only 7% of consumers are familiar with the term "stablecoin."
Crypto Sponsorships Continue… Mostly
Crypto.com's Al D'Agostino gave a succinct response to dot.LA when we reached out for further comment on the company's association with the Staples Center: "Crypto.com remains fully committed to its sports sponsorships. We are well financed and these are multiyear contracts, which will continue to play a crucial role in our mission to accelerate the world's transition to cryptocurrency."
While the New York Post reported in late June that FTX had backed out of sponsorship negotiations with the Los Angeles Angels, the crypto exchange has taken on new sponsorship obligations with a $210 million naming deal for pro esports team TSM, aka Team SoloMid.
But as recently as August 2, the Voyager cryptocurrency exchange backed out of a multi-year sponsorship deal with the U.S. National Women's Soccer League (NWSL). In addition, the exchange is facing bankruptcy after its CEO made millions at the 2021 peak of the cryptocurrency boom.
In comments accompanying its crypto winter report, NRG's Global Head of Insights, Marlon Cumberbatch, said "that the crypto crash hasn't done much to dampen Americans' enthusiasm toward cryptocurrencies – for investors, the recent crash is just the latest in a long series of ups and downs, rather than the start of a terminal decline."
Cumberbatch also offered advice on how companies as big as pro sports teams and small as local businesses might strategize to survive crypto winter. "Start engaging openly and constructively with policymakers," Cumberbatch said, "continue to invest in educating consumers about the technology and promote practical use cases for crypto…"
Cumberbatch also encouraged better cryptocurrency education for everyone. From the C-suite to the penny crypto investor in the street, people need to understand better what they're getting into. "Recent media coverage has done a lot to increase consumer awareness of crypto," he said, "it's not the same as increasing understanding. It's critical that consumers know enough about the technology to be able to make informed decisions and protect themselves from unnecessary risk."
Cumberbatch did not respond immediately after dot.LA reached out for specific comments about crypto company sponsorships such as the Crypto.com and Staples Center deal.
Where Do We Go From Here?
The NRG report on the general state of crypto did not predict doom and gloom but noted that the crypto landscape "is vast, complex, and constantly in flux."
"More than anything else," the report continued, "recent events in the crypto market have made it clear that there's a need to educate potential investors. Before they buy-in, it's vital that consumers understand the technology on more than just a surface level—and that they know enough about crypto to be able to make informed decisions and protect themselves from unnecessary risk. And today's leading crypto firms will have a pivotal role to play in facilitating that educational journey."
Cryptocurrency exchanges have benefited more from their sponsorships than the sponsored organizations, and at minimum, the crypto winter has put a dent in more multimillion-dollar deals for now. But if the National Research Group's report proves prescient, this may be a temporary lull in cryptocurrency-oriented companies paying big money for widespread name recognition. Crypto.com arena is here to stay…for now. If crypto winter gives way to a crypto spring, we could see more Coinbase stadiums and Bored Ape Yacht Club restaurants soon.
Shutterstock
Renate Nyborg is out as CEO of Tinder, less than a year after taking the helm of the popular dating app. Nyborg's exit is one of several management changes at Tinder announced by the parent company Match Group.
Tinder's plans to adopt new technology, including virtual currencies and metaverse-based dating, are also being reconsidered in the shake-up. These projects may be scaled back or canceled altogether as the company focuses on more traditional dating.
In an August 2, 2022, letter to shareholders, Match Group chief executive Bernard Kim announced Nyborg's departure. He wrote that Tinder's "current revenue growth expectations for the second half of the year are below" Match expectations "as a result of disappointing execution on several optimizations and new product initiatives." Then continued on to say he'd made changes in management and the structure of the executive team that he felt confident would "help deliver Tinder's full potential."
Nyborg leaving is just one of several noteworthy changes happening as Kim says he'll be "fully embedded within the team at" Tinder's Los Angeles headquarters "to oversee business progress until the search is complete." In addition, multiple recent projects are getting a second look after Match Group's shares dropped by 20% on news the company missed second-quarter expectations and its outlook was weaker than expected.
Kim also told shareholders that there were "mixed results" from testing in-app digital currency Tinder Coins, so the company will be reexamining "that initiative so that it can more effectively contribute to Tinder's revenue."
According to Kim, Tinder will also buck a more significant trend across various industries and step away from the metaverse. "I believe a metaverse dating experience is important to capture the next generation of users," Kim wrote in the letter to shareholders, but "given uncertainty about the ultimate contours of the metaverse and what will or won't work, as well as the more challenging operating environment," the team working on a Tinder metaverse initiative was instructed to "not invest heavily in metaverse at this time."
The news for Tinder users isn't all bad—the app recently brought back its "desk mode" feature, which lets users look for matches from their computers and even hide the app as an innocent-looking tab if surfing while at work.
Per Match Group's fourth-quarter results, the company's revenue increased 12% year over year in the second quarter of 2022. The firm, which also owns Hinge, OkCupid and Plenty of Fish, is looking at third-quarter profits of up to $800 million, but that still falls below Wall Street expectations.
Renate Nyborg addressed leaving Tinder in a LinkedIn post, writing that she has "loved every moment" of her time there but was looking forward to her "first true break in 16 years, starting with a few weeks in nature with my very own Tinder match."