Santa Monica Will Test Surveillance Tools to Monitor Its New Drop-Off Zone
Francesca Billington
Francesca Billington is a freelance reporter. Prior to that, she was a general assignment reporter for dot.LA and has also reported for KCRW, the Santa Monica Daily Press and local publications in New Jersey. She graduated from Princeton in 2019 with a degree in anthropology.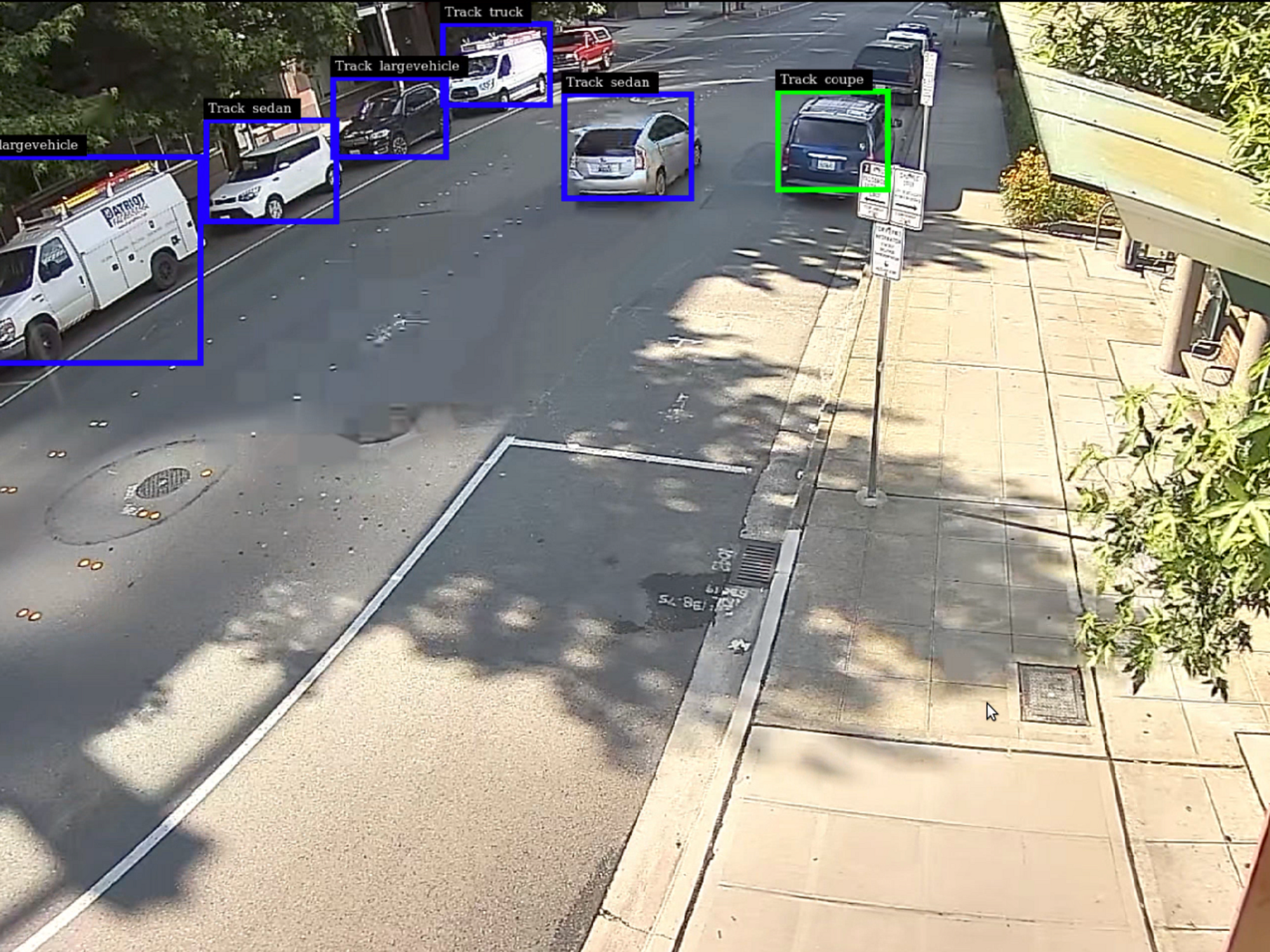 The street lamps lining Santa Monica's busy, shop-lined downtown streets will soon display tiny video cameras operated by a local software startup.
The cameras will watch delivery vehicles that stop in a new city-piloted drop-off zone — an experiment designed to cut down traffic and encourage companies to deploy zero emission trucks and ecargo bikes.
But it will also be a test for Automotus, a venture-backed software company that uses the technology to automate parking violations and wants to ink more deals with municipalities across the United States.
---
"We're a test case," said Ariana Vita, an environmental analyst for the city of Santa Monica. "The goal really is to create a scalable model for the L.A. region."
Automotus will install 20 cameras on street lamps across downtown Santa Monica and Main Street to watch how electric delivery vehicles from Ikea to the yerba mate company Guayaki use the zone to do business.
Its technology aims to tap into a confluence of trends: the rise in delivery vehicles to satisfy growing ecommerce demands, the push for lower carbon emissions and municipalities' need for cash.
The city won't use its data to issue tickets. But planners say they might turn to the company's tech for enforcement down the line and the partnership has already raised security concerns.
Monitoring Curbside Space as Ecommerce Booms
Founded in 2017, Automotus is known for monitoring curbs to provide cities with data they can use to update parking laws and rake in revenue from parking violations. Research conducted by the company found that 50% of violations — think double-parking or blocking driveways — go unenforced. And commercial vehicles are responsible for most of them.
"For nearly 100 years, we have charged drivers of personal cars for parking at the curb," co-founder Prajwal Kotamraju wrote in a December Forbes editorial. "It's time to start charging delivery companies for stopping there too."
At the same time, Automotus claims that automating parking tickets will save commercial companies money. They'll stop raking in millions of dollars in fines, which are all non tax-deductible.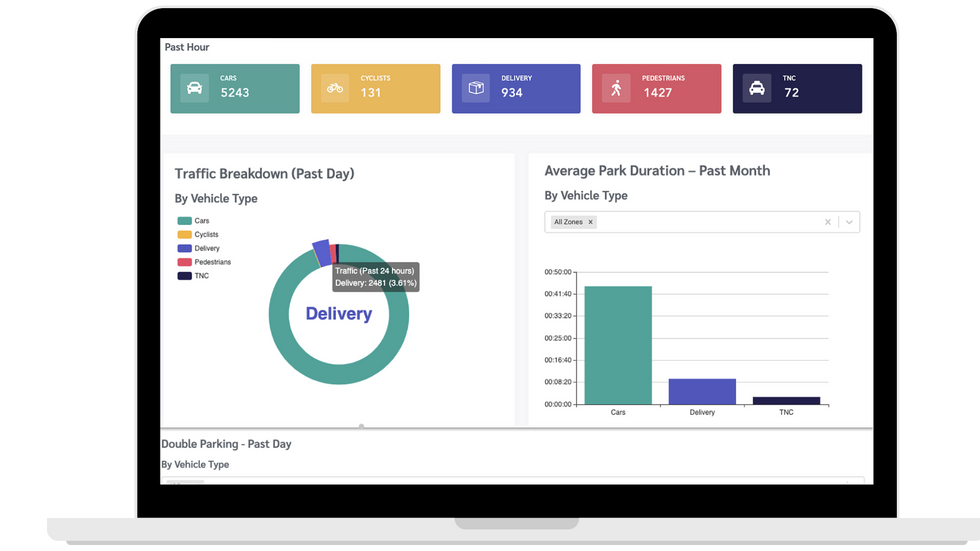 Automotus is one of a few venture-backed startups analyzing curbside video footage. Companies like curbFlow offer a navigation platform for drivers looking for empty curb space. New York City-based Coord helps cities set up tech-powered "Smart Zones" where commercial drivers can use an app to find spots to safely load their vehicles.

But what sets Automotus apart is that it pitches itself as a way to help cities generate money from parking violations. Violations that it could profit from through a "revenue share model," although the company would not disclose how that works.
The startup has already secured a $1.2 million seed round backed by Quake Capital, Techstars Ventures, former NBA All-Star Baron Davis and NuPark co-founder Kevin Uhlenhaker to enter new cities and partner with commercial fleets.
Part of the attraction is the rise in delivery and curbside pickup as the number of Americans ordering groceries and prescriptions has soared. The World Economic Forum projects delivery vehicles in the top 100 cities will grow by 36% by 2030.
CEO and co-founder Jordan Justus thinks his product will make urban cities "more livable and pleasant," by cutting down traffic, lowering pollution and plumping up city budgets with money from traffic violations.
The company says each installed camera can bump up revenue by more than $20,000. In a recent pilot at Loyola Marymount University, traffic created by drivers searching for spots dropped over 20% once the campus updated its parking policies. And money brought in from enforcement soared 500%.
Keeping a Watch on Privacy Concerns
This week, Santa Monica moved forward on plans to install the startup's video cameras across a one-mile-radius downtown to monitor parking spots reserved for delivery companies. The city will use the data to see if this type of zone cordoned off for light-duty electric trucks, ecargo bikes and robots shows promise.
"Looking at curbs and how we make it easy for people to pick up and drop off could make a big difference," said Lilly Shoup, interim executive director of the transportation accelerator Urban Movement Labs. The Lab, backed by Los Angeles Mayor Eric Garcetti's Office and advisor to Santa Monica's project, will collaborate with Automotus on upcoming pilot projects in L.A.
Vito, the city analyst for electric transportation, said participating delivery companies will have access to the reserved parking spots through December 2021—and if all goes well—maybe longer.
But there are concerns about privacy and security.
Santa Monica City Councilmember Phil Brock has suggested that a third party routinely check that Automotus doesn't hold onto material gathered during the project, to "satisfy residents who feel uncomfortable with the increasing amount of data that we all provide."
"I know there are many people who are worried about the increasing intrusion of data," said the Hollywood talent agent this week before approving the company's contract.
Even Jingqin Gao, a proponent of using machine learning to monitor curbs, says officials should be careful that data isn't misused or misinterpreted.
Privacy concerns "really depend on the source of the data and the quality of the images or videos," said Gao, a researcher at NYU's C2SMART Center. She analyzes video footage collected by some 700 video cameras across New York City, installed by the city's department of transportation.
What she means is that low-resolution footage is good enough to monitor traffic or parking patterns. And, it doesn't pick up facial features or license plate numbers, making it a potential solution for those worried about surveillance.
An Automotus spokesperson would not disclose details about the video cameras, but Justus says his company won't collect personally identifiable information for this project because neither payment automation nor parking enforcement are part of its aim. The contract was approved, but remains contingent upon a successful cyber security assessment from the L.A. Information Services Department.
In other cities, Automotus does collect license plate numbers "similar to a toll road with cameras," said Justus. After officials issue parking tickets, the data is wiped.
After the Santa Monica pilot wraps in December, city officials will decide whether to introduce a larger-scale delivery zone. At that point, Vito said, the city may consider using Automotus' tech for enforcement.
Francesca Billington
Francesca Billington is a freelance reporter. Prior to that, she was a general assignment reporter for dot.LA and has also reported for KCRW, the Santa Monica Daily Press and local publications in New Jersey. She graduated from Princeton in 2019 with a degree in anthropology.
https://twitter.com/frosebillington
francesca@dot.la