startups
M13 is a venture engine that helps emerging founders launch and scale their brand. The company provides capital, mentors, assets and resources new businesses need to succeed. It focuses on Series A Investments.
Barber says her work for M13 has been both interesting and different than her time with Techstars. She shared how she enjoys the opportunity to work with companies both big and small, and how she is able to help large companies narrow their focus, while helping small companies broaden their reach.
Barber works with the Launchpad accelerator to help startups in their earliest stages, as part of a corporate partnership with Pepsi Co. and Proctor & Gamble. She also said M13 is partnering with Pepsi Co. to launch five new companies.
Core to M13 Ventures is a collaborative spirit, she said.
"We're trying to do the hard work here of being able to really, truly unlock the value of what everyone — every single partner and every member of the team — came in the door knowing."
She also shared why she found M13 appealing:
"It's a venture engine focused on the future of consumer that has a big voice in the market, and a big impact on the future of consumer behavior."
For Barber, it is critical to recognize her strengths. She describes herself as "people- and relationship-oriented" and tries her best to use her skills to advance "the thesis of the fund" which "is founders are the best position to help founders."
Barber also highlighted her work as a partner with The Fund LA, which writes $50k checks to L.A.-based startups and entrepreneurs — small and large — that are focused on community building.
Barber shared her personal investing philosophy, her latest work with M13 and her excitement for the future of L.A. tech.
Anna Barber is an investing partner at M13.
"There has to be an emotional connection. And so the process of finding an emotional connection for those founders, to some of the ideas that we developed, it's a messy, human process... I don't believe you can dedicate five-plus years of your life to building a company If you don't have a deep, personal passion." —Anna Barber
dot.LA Engagement Intern Colleen Tufts contributed to this post.
Want to hear more of L.A. Venture? Listen on Apple Podcasts, Stitcher, Spotify or wherever you get your podcasts.
How do you turn a one-time buyer into a repeat customer? Venice-based ecommerce software startup Repeat may have an answer.
Business partners Kim Stiefel and Sarah Wissel came up with the idea for the company after speaking to the customers of their own subscription t-shirt service, UNDR.
Their idea was to provide a quarterly subscription model for t-shirts. But, she found, the approach didn't work for many of her customers.
"Subscription services work really well," Stiefel said. "But when it comes to subscription products, it completely falls apart. Either I have too much [product], or I don't have it when I need it."
Instead, the pair began experimenting with a new method, nudging their customers to buy more shirts when they could reasonably postulate the old ones were worn down or, say, developed armpit stains.
When those experiments worked, they decided to start Repeat so they could share their approach with other brands.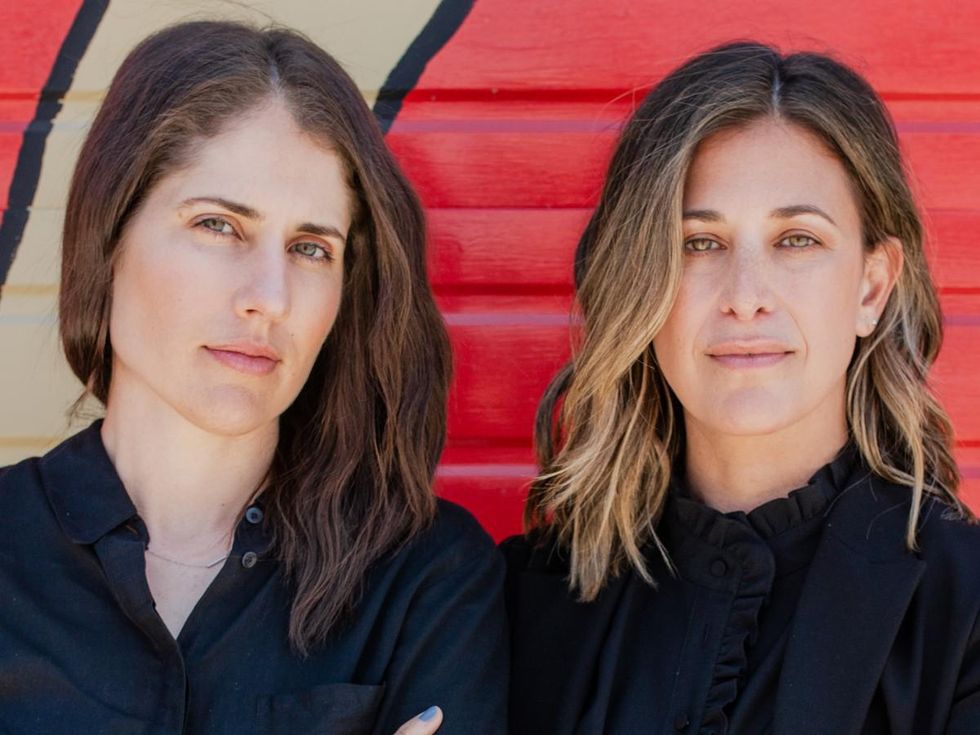 From left: Sarah Wissel and Kim Stiefel are the co-founders of Venice-based Repeat.
The startup helps companies that sell consumer packaged goods, or goods that need to be routinely replenished — such as toothpaste or shampoo — on the internet. By collecting consumer data, Repeat helps brands gauge when a customer may need to order a product again based on the behavior of the average customer.

When that time comes, brands can then have reminders sent to their customers through text or email as a way of nudging them to buy again.
There are 67 brands that use Repeat, including personal care brand By Humankind and coffee brand Jot. Stiefel said their clients have seen a 43% increase in sales on average since employing Repeat's software. Additionally, time between orders has decreased by around 18%, and average order value has increased by roughly 15%.
Those numbers helped lure investors. The startup raised a $6 million Series A round led by Battery Ventures, with investors from Mucker Capital and Harlem Capital. With the new round, Repeat plans to hire more engineers and invest in marketing.
And it is setting itself apart from Amazon's "Buy it again" option that lets customers quickly purchase an item after running out or its "dash buttons," which are physical buttons that can be pressed to order products.
Where Amazon falls short, according to Stiefel, is in giving brands access to valuable data that gives insight on how consumers interact with the product.
"[Brands] need to have that data," said Stiefel. "They need to have that information so that they can continue to build better relationships with their customers."
From Your Site Articles
Related Articles Around the Web
One of the difficult and costly things for ecommerce companies is finding and keeping customers online.
Emad Hasan, a former Facebook and Paypal marketing analyst, said he often saw online sellers wasting money chasing customers who would never return.
The co-founder of Santa Monica-based Retina, Hasan helped create an application that vendors can use to identify valuable customers, those more likely to spend or keep coming back.
On Tuesday, Retina announced it raised $8 million in Series A funding that it will use to develop the software and expand the company. The funding round was led by Alpha Intelligence Capital and Vertical Venture Partners.
"Using a compass is what they have been doing," he said. "And now we're now giving them a GPS that gives them a much more accurate understanding of where they are, where they could be going and how they're making those decisions."
Founded in 2017, Retina uses artificial intelligence and data from the company to predict which customers are likely to come back.
The AI tools are integrated into platforms like Shopify, Google and Facebook and customers can view Retina's predictions on Google and Facebook Ads platforms.
Client companies can use Retina's AI to lure in customers who are likely to return with things like discounts and special offers.
Hasan said Retina is targeting smaller, newer companies that often don't have the money or manpower to sift through customer data and search out repeat shoppers. It's also appealing to businesses that have at least 18 months of data and around 100,000 customers.
Retina's customers include companies like Dollar Shave Club, Nestlé and Madison Reed.
From Your Site Articles
Related Articles Around the Web