finance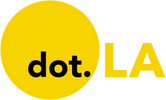 Get in the KNOW
on LA Startups & Tech
X
finance
A group of investors led by The Chernin Group (TCG) has taken a $263 million stake in Funko, the toy company best known for its licensed figurines of popular movie and TV characters.
Los Angeles-based TCG and its partners will own 25% of Funko once the transaction closes, the companies announced Thursday. Other investors in the group include e-commerce giant eBay, former Disney CEO Bob Iger and sports super-agent Rich Paul of Klutch Sports Group.
Funko's figurines—with their oversized heads, black eyes and missing mouths—have become hit pop culture collectibles traded on popular online exchanges like L.A.-based Whatnot. The company said its revenue climbed 58% in its 2021 fiscal year, to more than $1 billion, while its first-quarter revenue in fiscal 2022 was up 63% year-on-year.
"We believe Funko is significantly undervalued in the public markets and at this highly attractive entry price provides a runway of opportunity and growth potential," TCG co-founder and partner Peter Chernin—a longtime executive at Rupert Murdoch's News Corp. before launching his eponymous investment firm in 2010—said in a statement.
As part of the deal, eBay will become the preferred secondary marketplace for Funko and the companies will also partner on exclusive product releases. Paul, meanwhile, will help Funko expand into sports and music.
TCG will appoint two directors to the toy company's board, one of whom will be TCG co-founder and partner Jesse Jacobs. (The investment firm said it will name the other director at a later date.) Chernin and Iger—who has become an active startup investor since leaving Disney in 2020—will advise Funko's board. TCG focuses its investments on consumer brands in media, tech and entertainment; its portfolio companies include L.A.-based card game Exploding Kittens, which is being turned into a Netflix TV show and video game.
"TCG is an ideal partner for Funko based on its expertise, deep understanding of the markets we serve, and track record of working successfully with companies in the pop culture and entertainment space to create value and drive growth," Funko CEO Andrew Perlmutter said in a statement.
The TCG-led group acquired its stake in Funko by purchasing roughly 12.5 million shares of Funko stock, at $21 per share, from Washington, D.C.-based private equity firm ACON Investments.
From Your Site Articles
Related Articles Around the Web
Phote by Minnie Ingersoll
Michael Carney grew up as an athlete. That may be why he views venture capital as a team sport.

On this episode of the LA Venture podcast, the senior vice president of Evoke Advisors discusses the guidance he gives to entrepreneurs and his take on the current investment landscape.
At Evoke, Carney counsels clients on their public and private market investment strategies. He also oversees Evoke's $100 million fund of funds where he invests directly into VC funds. Carney brought his years of experience working at a venture capital firm and covering the Los Angeles business scene as a journalist to help Evoke navigate the startup ecosystem.
Founded in 2019, Evoke aims to oversee wealth management in a different way.

For the past 40 years, people have typically invested with a 60/40 portfolio—60% of their money in growth assets and 40% in conservative assets. Carney said that made sense at a time when interest rates allowed you to get an attractive yield on the safe stuff and when the stock market wasn't as highly overvalued as it is today.
"That's no longer the case," he said. "And so that portfolio doesn't really work or doesn't really deliver the returns that most clients are looking for."
Instead, he said investors should think more about how to diversify their portfolios as the market changes. His job is to work with entrepreneurs to evaluate the best path forward in response to new challenges.
"The number one rule of managing ultra-high net worth is…don't go backwards," he said. "You kind of already won the race, you're on the other side of the finish line, you're drinking your Gatorade—don't go run the race again."
Carney explains the advantages to doing tax and estate planning ahead of time. He says that when a client comes to him a month before a liquidity event and asks what they can do, the answer is that there's much less that can be put in place than there would have been with more advance planning. He also explains why market cycles complicate things.
"The very best day to sell your company is inherently the very worst day to then turn around and reinvest the cash," he said. That can be a difficult lesson to grasp when clients come into cash and want to quickly reinvest it.
"So a lot of our advice often is 'slow down, don't be in a hurry'," he said.
Hear the full episode by clicking on the playhead above, and listen to LA Venture on Apple Podcasts, Stitcher, Spotify or wherever you get your podcasts.

dot.LA editorial intern Kristin Snyder contributed to this post.
From Your Site Articles
Related Articles Around the Web
Sign up for dot.LA's daily newsletter for the latest news on Southern California's tech, startup and venture capital scene.
BayaniPay, a Manhattan Beach-based fintech startup that provides cross-border money transfers to Asian countries, has unveiled a new partnership with Pasadena-based East West Bank on a checking account product that will allow customers to bank with BayaniPay and should make it cheaper and easier for them to send money.
Since launching last summer, BayaniPay has focused its efforts allowing users to send money between the U.S. and the Philippines, which it describes as a $12 billion cross-border remittance market driven by the more than 2 million Filipinos living and working in the U.S. The startup partnered with BDO Unibank, the largest bank in the Philippines, enabling money sent from the U.S. to be received at thousands of bank branches and ATMs across the country.
Its new relationship with East West Bank paves BayaniPay's path to "neo-bank" status by offering customers a no-minimum checking account, as well as a Visa debit card that will provide rewards like cash back at select grocery stores. BayaniPay—whose services are currently only available to California residents—said the partnership will allow users to send cross-border money transfers "at a faster speed."
"It's starting out as a remittance company but will end up to be a much more comprehensive digital bank—like a Chime, Monzo Bank or Revolut—specifically tailored for global professionals or immigrant families," BayaniPay founder and CEO Winston Damarillo told dot.LA. "We can make [money transfers] at a very low cost through our partnership with East West Bank."
Damarillo also leads Los Angeles-based venture studio Talino Venture Labs, which in addition to BayaniPay has seeded local fintech startups like Asenso Finance. A Silicon Valley veteran, Damarillo ran Intel's venture capital arm in the 1990s before founding startups like Gluecode Software, which was acquired by IBM in 2005.
In teaming with East West, BayaniPay could also soon find a way to expand its services beyond the Philippines to other Asian countries, according to Damarillo. The Pasadena bank was established nearly 50 years ago to serve Los Angeles' Chinese-American community and has a presence in China that allows customers to send money to the country.
East West has also invested in BayaniPay through the deal, which represents its first partnership with a neo-bank, according to East West executive vice president and chief operating officer Parker Shi.
Moving forward, Damarillo said BayaniPay plans to build partnerships with a network of restaurant and supermarket chains, which will both serve as physical hubs for sending money and provide its customers with discounts and rewards on purchases. One such partnership is with Pomona-based Filipino supermarket chain Seafood City, which operates more than 30 locations across the western U.S. and Canada.
From Your Site Articles
Related Articles Around the Web