Keerthi Vedantam
Keerthi Vedantam is a bioscience reporter at dot.LA. She cut her teeth covering everything from cloud computing to 5G in San Francisco and Seattle. Before she covered tech, Keerthi reported on tribal lands and congressional policy in Washington, D.C. Connect with her on Twitter, Clubhouse (@keerthivedantam) or Signal at 408-470-0776.
Wearable technology has come a long way.

The Apple Watch — often touted as a way to help people monitor their steps and sleep — may soon be able to check your blood sugar levels, making it more akin to a medical device.
Rockley Photonics, a photonic sensor company based in Pasadena, has been quietly working on small blood sensors that can be affixed to wearables and parse alcohol intake, blood sugar and glucose levels. Its biggest customer according to a story from the Telegraph is none other than Apple.
The technology reportedly uses sensors on the back of a smartwatch to shine light through the skin in order to assess blood. Apple and another unnamed company account for as much as 100% of Rockley Photonics' revenue, according to SEC filings.
Neither company replied to requests for comment.
Glucose monitors, once used primarily by diabetics, are reaching the masses. Increasingly companies are offering glucose monitoring services as the obsession with micromanaging one's health grows.
January.ai is a California-based metabolism tracker startup that provides continuous glucose monitors (CGMs) to subscribers, and uses AI to predict what kind of exercise users need to maintain their health. The sticker price for a package is $488. Another —Levels — pairs with an existing CGM to track one's glucose levels at $395. With the added cost of sensors that need to be ordered frequently, these services are out of reach for many, especially for those with type 2 diabetes which has a high correlation with poverty.
What makes glucose monitors more attractive than traditional blood tests is that they continuously track, allowing users to see which foods spike their blood sugar, since different foods have varying results on individuals.
It is unclear if Apple will use this blood sugar monitor the same way January.ai has, but the company (and Rockley) are toeing the line between a consumer health wearable and an actual medical device, which would need to get approval from the Food and Drug Administration. It's a process that could take years to complete, which is incompatible with Apple's typical innovation cycles.
The advent of 24/7 blood sugar monitors that have smartphone capabilities for people to store, track and send data, have been a game changer for diabetics and physicians — doctors can more accurately treat patient health.
"There's also patients who are eating right and are taking all their medicines as prescribed and sometimes putting a CGM on them shows us that, 'oh wow, we've been just treating this patient incorrectly'," said Khan.
But dedicated glucose monitors aren't always reliable — Dexcom came under fire in 2019 when its system stopped notifying patients when their blood sugar was too high or too low, and a parent monitoring their children's diabetes said he was afraid to drop her off at school in case the system failed again.
"These wearable technologies are only as useful to the patients as they are accurate and precise," Khan said. "But because they're so fine-tuned to our diabetes patients, they're a lot less prone to error."
"I certainly wouldn't tell my patients to dose their insulin based on what their Apple Watch is telling them," Khan said. "I would tell them to trust their sensor or trust their fingerstick."
From Your Site Articles
Related Articles Around the Web
Cell therapy has taken the oncology world by storm.
For cancer patients who have tried every other treatment, cell therapies not only have the potential to kill cancer cells in the moment, but they can multiply and continue bolstering the immune system in the future. But the treatment — often used only as a last resort — is expensive, time-consuming and potentially fatal.
Appia Bio, a Westwood-based biotech startup that came out of stealth on Tuesday, hopes to speed up the process with a new type of treatment known as allogeneic cell therapies. The company is armed with $52 million in Series A funding led by venture capital firm 8VC.
The therapy is not yet targeted towards a specific cancer, but could have major impacts for oncology as a whole.

"One of the advantages is it's immediately available because a lot of these patients are actually quite sick. They can't really wait two weeks," said Appia Bio CEO JJ Kang.
Currently on the market are autologous (not allogeneic) cell therapies, or CAR-T therapies, that take a patient's white blood cells, reengineer them to eliminate cancer cells, and inject them back into the patient. The process usually takes two weeks. Kite Pharma, an early player in CAR-T therapies, received FDA approval for two therapies to treat certain lymphomas, and other big names like Amgen and Novartis have thrown their hats in the ring as well.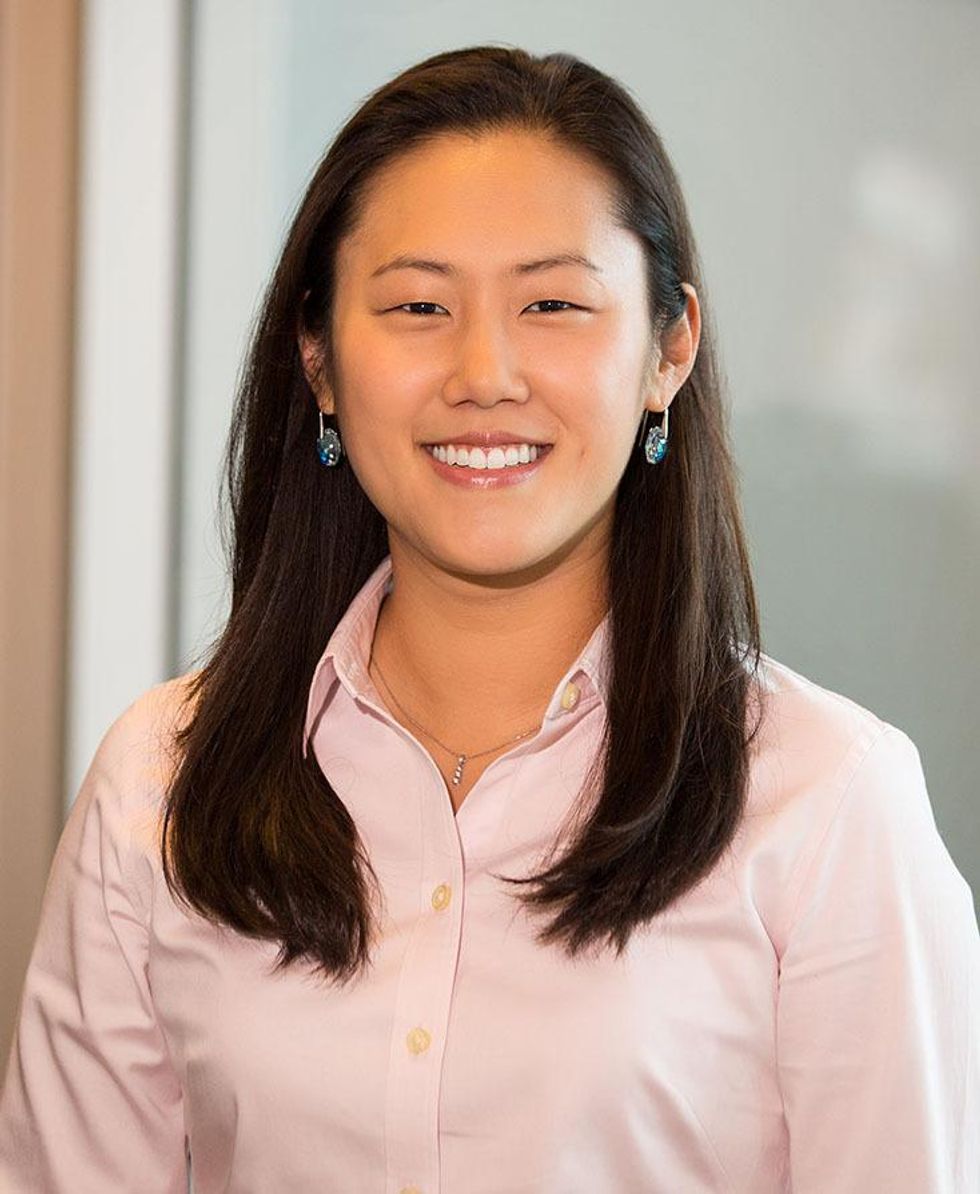 Appia Bio CEO JJ Kang
But there are financial barriers — one of Kite Pharma's therapies has a sticker price of over $373,000 for a one-time treatment. And the window in which these made-to-order therapies work is small — patients can only access CAR-T therapies after exhausting other every possible option, and by that time their organs may be too weak to properly benefit from cell therapy.
Appia Bio thinks it can offer faster, safer allogeneic cell therapies at scale using a patented platform created in a lab run by Dr. Lili Yang, an associate professor at UCLA.
The allogeneic cell therapy takes the white blood cells of others, instead of the patient's. It's not a smooth process — there's the dangerous possibility a cancer patient's immune system will detect the foreign cells as threatening, and fight against them. But the allogeneic process could net off-the-shelf results, potentially allowing people to get the treatment they need immediately.
"In some ways you can think of cells as these little integrative robots or machines...," Kang said. "And so, when done in the best way, it would recognize whatever it is that you wanted to do and then have a very finely tuned response to it that can potentially have better efficacy."

Appia's platform, ACUA (Appia Cells Utilized for Allogeneic), generates often hard-to-find iNKT-cells from hematopoietic stem cells to create the therapy. Appia hopes that using iNKT cells will trick patients' immune systems so their bodies will be less likely to attack the foreign specimens.
"They all have risks associated with them," Dr. Eunjoo Pacifici, a professor at the USC School of Pharmacy, said. "But the potential benefits of these products is so significant that the FDA looks for ways to allow these products to be on the market but in a very strictly managed way so that the risk is managed."
Appia Bio isn't the only one trying to create bulk cell therapies. Caribou Biosciences announced in March it had $115 million to develop allogeneic cell therapies, and Poseida Therapeutics is working on a slew of allogeneic cell therapies as well.
"Cell therapy has delivered really durable efficacy for the subset of patients that it works for," Kang said. "It's really been transformative as far as its kind of curative potential."
Editor's note: This story has been updated to clarify ACUA's functions.
From Your Site Articles
Related Articles Around the Web
San Fernando Valley residents can now get medications delivered to their door hours after getting a prescription.

California-based pharmacy startup NowRx announced it opened a new fulfillment center in Van Nuys to offer those in the area free, same-day delivery on prescriptions. The service uses robots and AI to fill prescriptions and commercial fulfillment space instead of retail space.
It follows a pandemic-fueled trend of home deliveries. Instacart, after struggling to turn a profit in 2019, did so for the first time during the pandemic. Amazon Pharmacy pushed into the drug-delivery space in November, two years after acquiring PillPack, and pharmacy delivery startup Medly Pharmacy raised $120 million during the pandemic, according to Pitchbook.
But the need for efficiencies in pharmacy came long before the pandemic — robotic pill-packers, home delivery, and e-prescribing have helped pharmacies keep costs down and provide faster service to more people. Most pharmacies often provide prescriptions at razor-thin margins (which is why independent pharmacies struggle and Walgreens counts on purchases of grocery items to offset the cost).
There are some benefits to this on the patient side as well. Most people live within five miles of a pharmacy, but the lack of access to public transportation or time to stand in line means some people delay getting their prescriptions, or forgo it altogether.
"A lot of people in our communities, they end up not getting their prescription in a timely manner," said NowRx CEO Cary Breese. "And that can lead to avoidable hospitalizations and other things."
The tech-enabled company can fill bottles within 30 seconds, and drivers can deliver prescriptions in a matter of two to three hours in some cities, including Los Angeles, Calabasas and Studio City.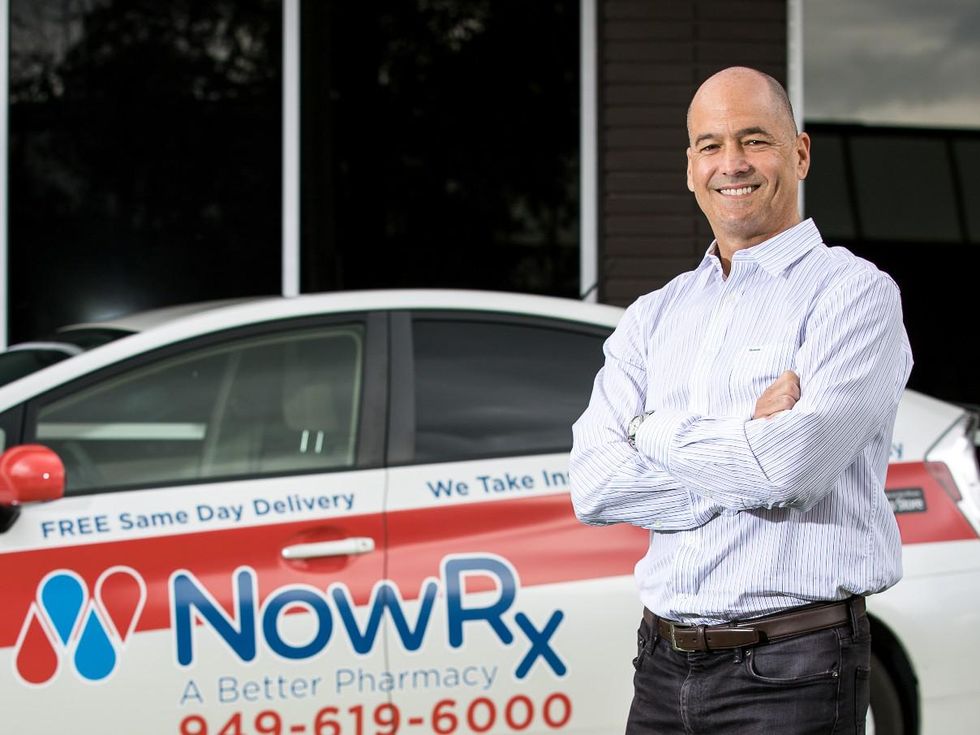 NowRx CEO Cary Breese
But the process has some wondering if pharmacists' expertise is getting left behind — and, with it, patient safety — as they're now able to get medications with little or no interaction with medical experts.

"If pharmacy is just delivering a product, then boy, Amazon should take over," joked Steve Chen, associate dean of clinical affairs at the USC school of pharmacy.
But while some may think pharmacies are glorified fulfillment centers, the process of becoming a pharmacist is a long, arduous road that requires an undergraduate degree, and then four more years of graduate study to complete a doctorate in pharmacy.
It's not for nothing. Around 8,000 people die from medication errors every year, and caring for patients who deal with medication-related complications cost the health care system $40 billion annually, according to a February 2021 study in the academic research journal StatPearls. Many of those issues stem from bad handwriting, or unclear communication around how to take those drugs.
"Medication errors may be due to human errors, but it often results from a flawed system with inadequate backup to detect mistakes," researchers wrote.
Breese argues pharmacists at NowRx have more time to consult with patients since they aren't bogged down with the volume of fulfillment work.
"We feel like that, in the old traditional pharmacy model, that they actually are limited in how much time they can spend with patients."
NowRx allows people to contact their pharmacists through an app if they need consultation on drug doses or when to take their medication, and the company will soon be allowing in-app video calls. It's part of their larger venture into telehealth.
As startups like NowRx add digital marketplaces to their slew of services, Chen says innovation in the pharmacy industry should prioritize medication management services, such as identifying drug dosing issues or potential drug addictions.
"At the end of the day you can skip on drugs, you can try to limit the amount or the cost of drugs for the patients you're caring for," Chen said. "But if they're not getting the right medications for their disease states, and they're at risk for heart attacks, strokes, all these negative outcomes from uncontrolled chronic disease, that cost the health system a heck of a lot more money than the medications."
Related Articles Around the Web