Keerthi Vedantam
Keerthi Vedantam is a bioscience reporter at dot.LA. She cut her teeth covering everything from cloud computing to 5G in San Francisco and Seattle. Before she covered tech, Keerthi reported on tribal lands and congressional policy in Washington, D.C. Connect with her on Twitter, Clubhouse (@keerthivedantam) or Signal at 408-470-0776.
Entertainment giant Disney and retailer Walmart on Friday became the latest companies to require employees to be vaccinated. They followed Facebook and Google earlier this week.
As concerns that the fast-sweeping delta variant could spread easily, employers, schools and governments are scrambling to implement vaccine mandates and regular testing.
"Vaccines are the best tool we all have to help control this global pandemic and protect our employees," said a statement from Disney.
One of the region's largest employers, Disney stated all U.S. salaried and non-union hourly employees working at their sites must be fully vaccinated. Those who aren't will have 60 days to comply. It is also discussing vaccine mandates with unions representing workers.
The new workplace requirements come as studies emerge that show a growing number of breakthrough delta variant cases among the inoculated.
Earlier this week, Los Angeles Mayor Eric Garcetti announced the city will follow California and New York's requirements that all government employees either get vaccinated or submit to regular testing. The federal government soon followed.
And, while Los Angeles Unified School District (LAUSD) has not mandated vaccinations, the district will be testing unvaccinated employees and students regularly.
The new requirements will mean a massive logistical challenge for these organizations: regular testing of potentially hundreds of thousands of unvaccinated individuals, requiring time, money and infrastructure. It could also force employers to build up a safe and secure database of the vaccinated, a feat that has not been attempted in recent memory. Usually, health records are held by medical institutions and schools.
Experts say that vaccine mandates are likely to be effective in protecting individuals but tricky to carry out.
"If they see their friends and family get vaccinated, then that normalizes it for them," said USC public health expert Rita Burke. "They see their circle is safe, so they might be willing to get the vaccine, too."
The city of Los Angeles has yet to outline how they will determine whether their 50,000 plus employees are vaccinated and who will need testing.
Meanwhile, the Biden administration will ask federal workers to declare their vaccination status, rather than rely on testing or proof of vaccination. California will ask employees for a vaccination card or other digital proof of inoculation.
One problem for employers and governments is verifying records. Employees could easily falsify vaccine information since there's no centralized means of tracking records. The county of Los Angeles and other jurisdictions attempted to make it easier to verify records by contracting with companies such as Healthvana that offer digital verification.
But some have lashed out online following the announcements, criticizing the move as a violation of their privacy. Governors in five states, including Texas and Florida, signed legislation prohibiting vaccine mandates.
The mandates are perfectly legal, according to the Equal Employment Opportunity Commission, which regulates federal workforce discrimination laws. It has stated that employers can require employees who physically go to work to get vaccinated.
From Your Site Articles
Related Articles Around the Web
MedTech Innovator, created by Paul Grand, former CEO of a slew of biotech startups, has long been hailed as a successful accelerator that helped bring 74 medical products to market, from implants to prosthetics.
Now, the eight-year-old program has launched BioTools Innovator, a new virtual accelerator for genomics, personal medicine, targeted drug therapy and other life science startups. The program expands the accelerator's focus on medical devices to biotechnology, including platforms and other diagnostic tools that will improve health.
"In a lot of ways, Medtech Innovator is one of the things that's helped Southern California build a reputation as a device hub," said Llewelyn Cox, CEO of Lab Launch. The new program, he said, will help "influence the global industry and vice versa."
On Thursday, it announced its first cohort. The ten startups participating come from all over the U.S., and Zurich.
They include: Kino Discovery, a cancer technology startup from Irvine, Celldom, a genomics platform in San Carlos, Claremont-based Machine Bio, a protein production company, and Massachusetts-based Elemental Machines, a data compiler upstart for labs.
"Partners of ours have seen a gap in the life science tool space and seen how what we do on the medtech side can really benefit companies or innovators," said Kathryn Zavala, managing director of BioTools Innovator. "It's really just about taking our successful model and applying it to a different vertical."
According to BioTools Innovator, over 160 companies applied for the accelerator. The 10 startups selected will slowly whittle down to four, and they will compete for a cash prize in Carlsbad.
For the next three months, each will undergo a customized mentorship program, set up short-term goals, talk to industry experts and compete for as much as $200,000.
Related Articles Around the Web
ImmixBio, a West L.A.-based startup developing cancer therapies, announced on Friday it submitted a confidential filing to go public.
Ilya Rachman, chief executive of the nine-year-old company which has developed a combination therapy meant to prevent cancers from resisting treatments and evolving, would not specify how many shares will be offered or the price range.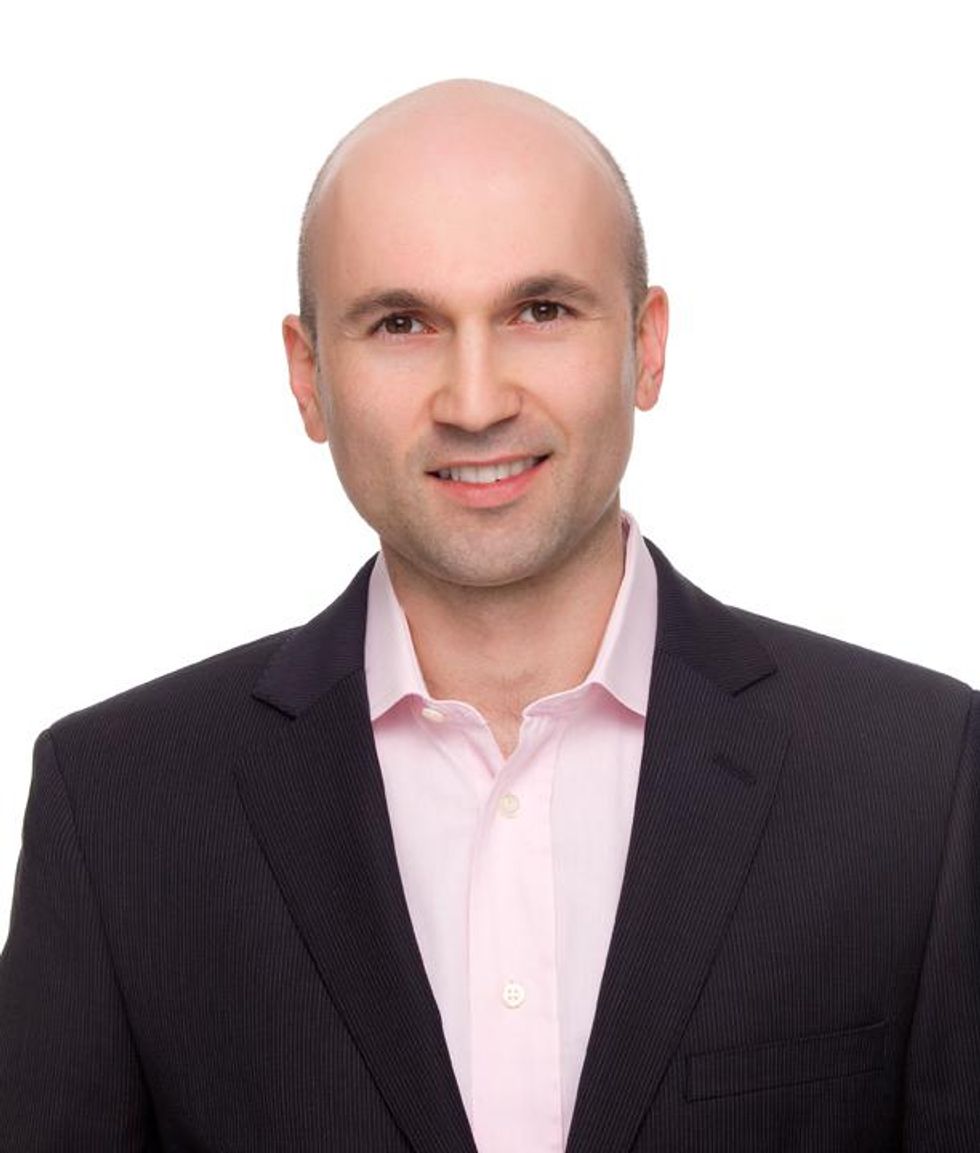 ImmixBio CEO Dr. Ilya Rachman/ Courtesy of ImmixBio
The company's therapy has shown promising results in treating glioblastoma, ovarian tumors and multiple myeloma in preclinical studies
Rachman said he wants to take the company public so he can further the development of the cancer drug and expand it to treat colon cancer. He also hopes to continue Immix's work on inflammatory bowel disease treatment that is in preclinical stages.

"This company truly benefits the ultimate consumer, which is the massive patient population, as well as investors who want to back worthwhile clinical innovation that bring meaningful improvement to standards of care in oncology," said Rachman.
The therapy is currently undergoing clinical trials to treat ovarian cancer, breast cancer, pancreatic cancer and solid tumors to determine what dose is appropriate for patients. The first U.S. patient was dosed in 2020.
Early clinical trials showed promising results for patients dealing with soft-tissue sarcoma, a rare type of cancer. Using Immix therapy, patients' cancers were controlled for roughly four months, which allows doctors to continue experimenting with different treatments before the cancer either grows or evolves.