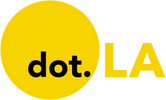 Get in the KNOW
on LA Startups & Tech
X
Keerthi Vedantam
Keerthi Vedantam
Keerthi Vedantam is a bioscience reporter at dot.LA. She cut her teeth covering everything from cloud computing to 5G in San Francisco and Seattle. Before she covered tech, Keerthi reported on tribal lands and congressional policy in Washington, D.C. Connect with her on Twitter, Clubhouse (@keerthivedantam) or Signal at 408-470-0776.
This is the web version of dot.LA's daily newsletter. Sign up to get the latest news on Southern California's tech, startup and venture capital scene.
The Food and Drug Administration widened access to medical abortions in December of last year, shortly after Texas moved to severely restrict abortion access, the FDA determined abortion pills could be mailed directly to those up to 10 weeks pregnant.

At the time, the goal was to limit foot traffic in hospitals, clinics and doctors' offices during the pandemic. But the decision was a game-changer for those who don't have the time or resources to go to the doctor's office or family planning clinics—largely poor, disabled or people living in rural areas. Culver City-based Honeybee Health became the first U.S. pharmacy to deliver mifepristone and misoprostol (so-called "abortion pills") by mail.
Leaked Supreme Court documents published by Politico last week paint a bleak picture for supporters of abortion rights. SCOTUS may overturn Roe v. Wade, which would trigger a number of restrictive abortion laws and endanger health care for people all over the country.
The same technology we rely on to help solve most of our problems could quickly become a danger to those who need abortions. Privacy experts warn simply Googling abortion information could make you a target in some states with strict abortion laws. Apps that track your period, your exercise and your health are not subject to HIPAA, the federal law that protects patients' privacy (which is a pretty shoddy health privacy law to begin with).
In data privacy circles, "health privacy has always been one of the biggest categories that people have been worried about," Mark McKenna, a privacy law professor at UCLA, previously told dot.LA. "We have a regulatory system, but that regulatory system is woefully inadequate for the kinds of tools that we have now, and especially where we live in a world where everybody is creating apps to track all kinds of information."
There are some ways to do this safely. They include chatting on encrypted apps and reading app contracts carefully to understand what data is shared with third-party services, as Sarah Emerson and Emily Baker-White from Buzzfeed suggest. It might be safer to simply abandon your phone and its location-sharing technology when visiting a clinic that provides abortions and deleting reproductive health apps, as Gizmodo's Shoshana Wodinsky points out.
If it wants to be a safe haven for all women's health, California must codify into law some of the things The Future of Abortion Council outlined in their meeting with Governor Newsom last year: the cost of abortion services in the state must be eliminated—not lessened. The state also needs to create a centralized platform that will provide out-of-state patients information on how to get an abortion. Lastly, perhaps most importantly for deeply conservative states like Louisiana and Alabama, California must look for ways for companies like Honeybee Health to operate where abortion is illegal or severely restricted.
In the meantime, if you or someone you know needs abortion information, here's how to get care from Los Angeles' Planned Parenthood. — Keerthi Vedantam
Pasadena-based Rockley Photonics is ramping up production of its wearable biosensors, but quarterly earnings underwhelmed due to increased expenditures, according to the company.
On Thursday, the eight-year-old company reported first quarter revenues of $1 million and a net loss of $36.2 million. By comparison, fourth quarter earnings in 2021 showed a revenue of $2.4 million and net loss of $7.1 million.
Rockley Photonics, a biomarker sensor company based in Pasadena and Oxford, England, is quietly making big leaps in the biometric sensor and wearables industry dominated by the Apple Watch and Fitbit. Apple is Rockley's largest customer according to SEC forms, and—along with a joint venture with a China-based cable optics company, Hengtong Rockley Technology—accounted for 100% of the company's business in 2020 and 82% in 2021.
"Over the last two years there has been an increased focus on healthcare from individuals who demand a deeper understanding of their health and from healthcare professionals who want a better and more accurate method of monitoring their patients," said Andrew Rickman, founder and CEO of Rockley Photonics, during the earnings call. "This focus was about more than finding ways to cut health care costs, but to create a shift from the traditional sick care system to a more personal and proactive health care system."
The company is essentially creating a suite of biometric sensors that can be tapped into on the wrist instead of at the doctor's office. One sensor tracking body temperature, hydration and blood pressure that will likely show up in the later half of 2022. But Rockley's leaps in wearables may best be seen in future manifestations of the Apple Watch.
Last year, the Telegraph reported what the company confirmed last week: that it is working on a sensor that could noninvasively monitor glucose, alcohol and lactate it shipped "to an early-access, tier-1 consumer wearables customer".
Rockley's onramp of new products is the primary source of the company's bleak earnings. It spent $21.2 million on research and development, more than double of last year's R&D. But Apple has said it is experiencing accuracy problems with several of its sensors and announced new features would be pushed back, which may have contributed to Rockley's increased R&D spending.
The company went public via SPAC merger last year in a $1.2 billion deal. Stock is down 16.7% following its earnings announcement.
From Your Site Articles
Related Articles Around the Web
This is the web version of dot.LA's daily newsletter. Sign up to get the latest news on Southern California's tech, startup and venture capital scene.
Earlier this week, I wrote about Los Angeles-based LinearB, a software management platform that measures software engineers' efficiency and assesses how well they're doing. The startup raised $50 million in funding from the likes of San Francisco venture firm Tribe Capital and Salesforce Ventures, the VC arm of cloud software giant Salesforce.
Using software to micromanage an employee's work—LinearB's platform can track how many hours developers have been coding specific projects—has been increasingly prevalent in the tech world. One notorious example is Amazon, which uses such technology to surveil its warehouse employees and delivery drivers.
But high-salary tech workers aren't immune from these productivity pressures, either. When I worked in Seattle, I had the chance to tour Facebook and Google's new office campuses in the city, which were proudly equipped with draft latte stations, freshly-baked scones from local bakeries and state-of-the-art fitness centers, among other amenities. Facebookers and Googlers could enjoy beautiful views of Seattle's skyline from the offices, which they could walk to from their shiny new luxury apartment towers located mere blocks away.
If they ever left the office in the first place. As well-compensated as these tech employees are, the demands of their jobs made you wonder if it was really all worth it. I know someone at Facebook whose fridge is full of takeout from the campus eatery. I know someone else that does his laundry for free on Google's campus. (He's not the same person who moved into a truck and lived in Google's parking lot, to avoid paying Silicon Valley rents and utilize all of the company's free amenities). I know another who works late at Microsoft's Seattle campus to get regular haircuts and beard trims from the on-campus barber. Being in the office that long, for better or worse, makes you work longer and harder.
The pandemic, of course, took many of these amenities away. In their wake, companies like LinearB and Jellyfish have popped up to parse through tech engineers' every hour of work. And though many employees are rather satisfied with their new work-from-home situations, Google, Amazon, and other companies are still insisting that they return to the office, and discouraging them from moving to states that have a lower cost of living by slashing their salaries.
It will be interesting to see how many more startups like these crop up in the coming years, as tech companies contend with the new normal of remote work. — Keerthi Vedantam