fintech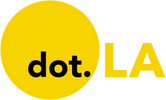 Get in the KNOW
on LA Startups & Tech
X
fintech
Photo provided by Milken Institute
The U.S. is at risk of being left behind by the world of cryptocurrencies as other countries more quickly embrace digital assets, Coinbase co-founder and CEO Brian Armstrong said Monday.
Speaking at the Milken Institute Global Conference in Beverly Hills, Armstrong noted that China began working on a digital currency back in 2014. But as seen with its tight grip on the nation's internet, the Chinese government has looked to deploy crypto as a means of control, he added—making it all the more important that democracies allow crypto to flourish freely.
"In the free world, this technology needs to be embraced," Armstrong said. "It can be regulated to make it safe and trusted. But the democracies in the free world need to embrace this to have some kind of an answer to other countries trying to lock it down."
The U.S. government's slow pace in deciding how to regulate crypto was a major theme during Armstrong's panel with Cathie Wood, the founder and CEO of asset management firm ARK Invest, and Michael Piwowar, executive director of Milken's Center for Financial Markets. Wood said she "expected more clarity" from regulators by now; the only thing made clear from the federal government so far, she noted, is that cryptocurrencies like Bitcoin are not securities.
"We want our country to do the right thing from a regulatory point of view," she said. "We enjoyed incredible benefits from the birthing of the internet here. This is just the next generation of the internet, so let's get with the program."
Investment in the crypto and blockchain space skyrocketed last year to more than $30 billion, up from $5.4 billion in 2020, according to the consultancy KPMG. Myriad sectors have recently delved into crypto, from automakers to entertainment companies. But there's still plenty of skepticism about the industry—from issues around the environmental cost of mining tokens to concerns about the criminal use of cryptocurrencies.
Although the U.S. has moved slowly, Armstrong said there are signs for optimism. He noted President Joe Biden recently signed an executive order directing federal agencies to come up with a plan to regulate cryptocurrencies. And when Armstrong—who heads one of the largest crypto exchange platforms in the world—heads to Capitol Hill, he's seeing more "pro-crypto" lawmakers on both sides of the aisle, he said.
"It's actually getting harder and harder to meet a true crypto skeptic in D.C.," Armstrong said.
From Your Site Articles
Related Articles Around the Web
Courtesy of Trust
Adtech startup Trust, which provides emerging brands with digital advertising data insights, has raised $5 million in new equity funding from investors including Sapphire Sport and former Venmo executive Michael Vaughan.
Launched in August by a group of former Snap executives, Santa Monica-based Trust offers a Bloomberg Terminal-like service allowing small businesses to track digital marketing trends and data, such as the latest prices for ads on Facebook, Google and other platforms. The company pools its data from roughly 650,000 anonymized transactions shared by more than 1,000 brands, it said. It also gives businesses free lines of credit, on 45-day terms, to spend on ads, software and inventory.
Trust collects a fee from vendors like Facebook and Google when brands use its service to buy digital ads, pay for product inventory or acquire software licenses; there are no fees paid by the brands themselves. Trust co-founder and CEO James Borow declined to share the fees paid by digital advertising platforms.
Trust co-founder and CEO James Borow.
Photo courtesy of Trust
Borow told dot.LA that the idea for Trust can be traced to his days helping build Snap's ad platform between 2016 to 2019. At the time, the social media giant was creating value for advertisers, but small businesses were largely left out—partly due to the uncertainties and high costs involved with trying out a Snapchat campaign, Borow said.
So Borow and a few of his Snap colleagues floated the idea of building a "growth network" of small businesses that could share data with each other, allowing them to see where similar brands were succeeding with their digital ad campaigns. "If we got all these businesses to band together, we could give them access to better data so they can make better decisions for their business," he said.
Trust has now raised $14 million in equity funding, including a $9 million seed round last year. The new equity will go toward doubling Trust's headcount of 20 full-time employees over the next year. The startup has also secured $25 million in debt funding from New York-based investment firm Upper90, which it said will go toward enhancing its lines of credit to brands.
Trust also announced that it had brought another Snap alum into its ranks: Matt Trandall, who spent the last six years building Snap's partnership organization, will serve as Trust's senior vice president of partnerships and community.

From Your Site Articles
Related Articles Around the Web
Courtesy of Welcome Tech
Welcome Tech, a Los Angeles-based startup building financial tools and services for immigrants in the U.S., has raised $30 million in new funding to bridge the gap between the $35 million Series B round it raised last year and a future Series C round.
Atlanta-based venture capital firm TTV Capital led the round. SoftBank's Opportunity Fund also chipped in, as did San Francisco-based VCs Owl Ventures and Next Play Capital and Abu Dhabi-owned Mubadala Capital. The new funding takes Welcome Tech's total capital raised to $70 million.
In addition to providing banking and digital wallet services geared toward immigrant communities, the startup also offers health care services and auto insurance, among other offerings. While Welcome Tech currently focuses on the Latinx community, it eventually aims to serve other immigrant populations in the U.S. and globally.
"What we're about is building a better operating system for immigrants and immigration," Welcome Tech co-founder and CEO Amir Hemmat told dot.LA. He noted that the company's primary product, SABEResPODER, recently crossed 3 million users. "We're enabling this community to connect to critical services like a fee-free bank account or a fair path to credit, but that's really just the beginning," Hemmat said.
Welcome Tech said its team has quadrupled in size, to 80 staffers, since it raised its $35 million Series B last April. Among the additions was Brooke Norton Lais, a former executive at fintech firm Green Dot who joined Welcome Tech as its first chief marketing officer in January. (Green Dot happens to be Welcome Tech's banking partner.)
The company plans to use this latest funding—as well as a Series C round that it's looking to raise in the near future—to further grow its team and its products, including a new credit card that it expects to launch later this year. As well as unveiling the new funding on Thursday, Welcome Tech announced that Telemundo marketing executive Mónica Gil and former Obama White House special counsel Michael Camuñez have joined its board.
Though Hemmat said Welcome Tech tries to stay out of politics, the startup's website features a quote from businessman Jeb Bush Jr., the nephew of former President George W. Bush. Asked about the former president's legacy—which includes overseeing the creation of the U.S. Immigration and Customs Enforcement agency (ICE)—Hemmat said Welcome Tech has "attracted people from all sides of thought toward what is a practical and pragmatic way to solve a real problem."
"The policymakers sit at the top of the white castle and, you know, they don't actually impact the day-to-day practical needs [of immigrants]," said Hemmat. "We're really the first to think about, 'How do you create value for this consumer, rather than extract value from this consumer?'"
From Your Site Articles
Related Articles Around the Web