health and beauty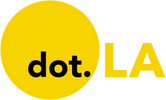 Get in the KNOW
on LA Startups & Tech
X
health and beauty
Photo credit: Grey and Elle
On this episode of Behind Her Empire, Michelle Ranavat talks about how pregnancy and traditional ayurvedic remedies inspired her to start her skin care company, and how she grew it without relying on outside funding.
Ranavat started her company at 35, after giving birth to two kids. Her maternity leave allowed her to step back from the day-to-day worries of life at work. She found herself diving into Ayurvedic postpartum rituals. Around the same time, she noticed some of her hair started falling out and was paying attention to the ways her skin was changing. That inspired her to do something about it.

"I think I was in the frame of mind that I was discovering and thinking about, 'Oh, that's kind of an interesting idea', or 'Why isn't there a product?' and I had the time, in many ways, and the clarity because I wasn't in a day to day job," she said.
Ranavat began working on a product, and used her last name for her fledgling company. Its first big launch brought positive feedback from prospective customers, but she didn't want to stop there. Instead, she said, she looked closely at what people said could make the product better.
"I think the product was good. I think that I just got better at formulating [it]," she said. "And so I didn't feel bad about letting go. Because I knew I was working towards something better."
Ranavat was one of the first companies to bring Ayurvedic practices to skin care, focusing first on a variety of hydrating masks and mists.
"Early on, I didn't have amazing packaging [or] a great brand story, but I think the brand story and the concept and the area in which we were trying to educate and push in the whitespace that existed was massive," said Ranavat.
Out of the gate, Ranavat got interest from Neiman Marcus, Nordstrom and Credo Beauty, among other big retailers. At the time, the brand didn't have much of a social media following or a cadre or influencers to boost it. But its unique story got it some early press, and that helped it build a following – even from some in the South Asian community who may not be accustomed to paying for a product they're used to making themselves, Ranavat said.
"I think it's a hard sell, honestly, to a South Asian community. Because they're like, 'Oh, I make it at home', or 'I don't really typically spend this much on my beauty'," she said. "But we actually had an amazing response. And a lot of the responses were like, 'Man, I don't usually spend this much. But let me tell you, this works'."
Ranavat said the rise of her company didn't happen without some mistakes along the way. But she reminds herself that feeling is only finite and that nothing needs to be perfect.
"I don't think anyone really is making a mistake unless they are feeling like they're stuck in their ways and they can't evolve," she said.
Hear more of the Behind Her Empire podcast. Subscribe on Stitcher, Apple Podcasts, Spotify, iHeart Radioor wherever you get your podcasts.
dot.LA Audience Engagement Fellow Joshua Letona contributed to this post.
Related Articles Around the Web
Courtesy of April Gargiulo
On this episode of Behind Her Empire, Vintner's Daughter founder and CEO April Gargiulo discusses word-of-mouth marketing, natural ingredients and her entrepreneurial north star.
As a child, Gargiulo's parents wouldn't let her eat Chef Boyardee ravioli—instead, they gathered the ingredients and made the meal from scratch. Gargiulo said her parents laid the foundation for her refusal to cut corners with cheap ingredients. That ethos first came to fruition when she helped her parents launch a winery, and later became the bedrock for her own company.
"I have this very true vision about the kind of skincare we're gonna make, and it comes from the world of winemaking," Gargiulo said. "If you're trying to make the finest wines in the world, you have to start with the finest raw materials. You have to honor those raw materials [with] very thoughtful, meticulous diligent craftsmanship."

Gargiulo didn't delve into skincare until she was pregnant with her first daughter and found that the luxury products she was using had very few active ingredients. A woman at an apothecary in Morocco gave her an unlabeled bottle of oil for her active acne. After nervously putting the product on before she went to bed, Gargiulo said she woke up with an appreciation of what oil can do for skin.
"That was literally how I fell in love with oil," she said. "And why an oil-based serum was our very first product."
This led to her to found Vintner's Daughter in 2013. The company initially sold only the oil-based Active Botanical Serum. When she was initially researching how to make her formula at a large scale, she said the labs she approached tried to convince her to swap ingredients to shorten the three weeks it takes to make one bottle. She said she kept her initial vision of quality ingredients for individual products in mind as she launched the company.
"Understanding what your north star is is so important because you're going to talk to 10 people, and you're probably going to get six different answers," she said. "You have to just have such a firm understanding of that north star to understand what feels right for you [and] for your business."
Hear more of the Behind Her Empire podcast. Subscribe on Stitcher, Apple Podcasts, Spotify, iHeart Radio or wherever you get your podcasts.
dot.LA editorial intern Kristin Snyder contributed to this post.
Courtesy of Lauren Wang
Lauren Wang tried period products from all over the globe. What she found was the same product in different packaging.
On this episode of Behind Her Empire, the founder and CEO of the sustainable period care brand The Flex Co. discusses how she came to view herself as an entrepreneur and take on the menstrual industry.
Now offering both reusable and disposable products, Flex grew from friends complaining about their periods in Wang's tiny apartment to become a leading brand in sustainable period care. Chronic yeast infections initially led Wang to abandon tampons, but she said she found menstrual cups to be uncomfortable.
"I felt very cheated and lied to by this massive multibillion dollar industry that kind of makes us go and buy these products every single month that nobody seems to love and nobody really seems to hate either people," Wang said. "Instead, we just kind of blame ourselves and blame our own bodies for having terrible periods."

In 2016, she launched The Flex Co., offering menstrual discs as an alternative.
The path to launching her startup was tumultuous; Wang said she found herself nearly bankrupt after she miscalculated the initial design and manufacturing expenses.
She initially intended to take a behind-the-scenes marketing role, asking others to lead her company. When no one took her up on the offer, she reluctantly stepped into the leadership role.
Her passion for filling the gap in the menstrual industry encouraged her to pursue Flex without any experience overseeing a company, she said. Wang primarily viewed herself as someone who could listen to customers—a mindset she said informs how she approaches expanding Flex's reach.
"I think I built that empathy because I felt my own period issues weren't being listened to and were being caused by traditional period products, tampons, pads and organic tampons," Wang said.
Hear more of the Behind Her Empire podcast. Subscribe on Stitcher, Apple Podcasts, Spotify, iHeart Radio or wherever you get your podcasts.
dot.LA editorial intern Kristin Snyder contributed to this post.
From Your Site Articles
Related Articles Around the Web