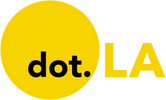 Get in the KNOW  
  on LA Startups & Tech  
X
What Are LA's Hottest Startups of 2021? We Asked Top VCs to Rank Them
Ben Bergman
Ben Bergman is the newsroom's senior finance reporter. Previously he was a senior business reporter and host at KPCC, a senior producer at Gimlet Media, a producer at NPR's Morning Edition, and produced two investigative documentaries for KCET. He has been a frequent on-air contributor to business coverage on NPR and Marketplace and has written for The New York Times and Columbia Journalism Review. Ben was a 2017-2018 Knight-Bagehot Fellow in Economic and Business Journalism at Columbia Business School. In his free time, he enjoys skiing, playing poker, and cheering on The Seattle Seahawks.
07:28 AM | January 04, 2021
Despite — or in many cases because of — the raging pandemic, 2020 was a great year for many tech startups. It turned out to be an ideal time to be in the video game business, developing a streaming ecommerce platform for Gen Z, or helping restaurants with their online ordering.
But which companies in Southern California had the best year? That is highly subjective of course. But in an attempt to highlight who's hot, we asked dozens of the region's top VCs to weigh in.
We wanted to know what companies they wish they would have invested in if they could go back and do it all over again.
---
Startups were ranked by how many votes each received. In the case of a tie, companies were listed in order of capital raised. The list illustrates how rapidly things move in startup land. One of the hottest startups had not even started when 2020 began. A number doubled or even 16x'd their valuation in the span of a few short months.
To divvy things up, we delineated between companies that have raised Series A funding or later and younger pre-seed or seed startups.
Not surprisingly, many of the hottest companies have been big beneficiaries of the stay-at-home economy.
PopShop Live, a red-hot QVC for Gen Z headquartered out of a WeWork on San Vicente Boulevard, got the most votes. Interestingly, the streaming ecommerce platform barely made it onto the Series A list because it raised its Series A only last month. Top Sand Hill Road firms Andreessen Horowitz and Lightspeed Venture Partners reportedly competed ferociously for who would lead the round but lost out to Benchmark, which was an early investor in eBay and Uber. The round valued PopShop Live at $100 million, way up from the $6 million valuation it raised at only five months prior.
Scopely, now one of the most valuable tech companies in Los Angeles, was also a top vote getter.
The Culver City mobile gaming unicorn raised $340 million in Series E funding in October at a $3.3 billion valuation, which nearly doubled the company's $1.7 billion post-money valuation from March. It is no coincidence that that was the same month stay-at-home orders began as Scopely has benefited from bored consumers staying on their couch and playing ScrabbleGo or Marvel Strike Force.
The company's success is especially welcome news to seed investors Greycroft, The Chernin Group and TenOneTen ventures, who got in at a $40 million post valuation in 2012. Upfront Ventures, BAM Ventures and M13 joined the 2018 Series C at a $710 post-money valuation.
Softbank-backed Ordermark, which flew more under the radar, also topped the list. The company's online ordering platform became a necessity for restaurants forced to close their dining rooms during the pandemic and raised $120 million in Series C funding in October.
On the seed side, two very different startups stood out. There was Pipe, which enables companies with recurring revenues to tap into their deferred cash flows with an instant cash advance, and Clash App, Inc., a TikTok alternative launched by a former employee of the social network in August.
We will have the list of Southern California's top seed startups out tomorrow.
Lead art by Candice Navi.
Ben Bergman
Ben Bergman is the newsroom's senior finance reporter. Previously he was a senior business reporter and host at KPCC, a senior producer at Gimlet Media, a producer at NPR's Morning Edition, and produced two investigative documentaries for KCET. He has been a frequent on-air contributor to business coverage on NPR and Marketplace and has written for The New York Times and Columbia Journalism Review. Ben was a 2017-2018 Knight-Bagehot Fellow in Economic and Business Journalism at Columbia Business School. In his free time, he enjoys skiing, playing poker, and cheering on The Seattle Seahawks.
https://twitter.com/thebenbergman
ben@dot.la
07:30 AM | November 11, 2022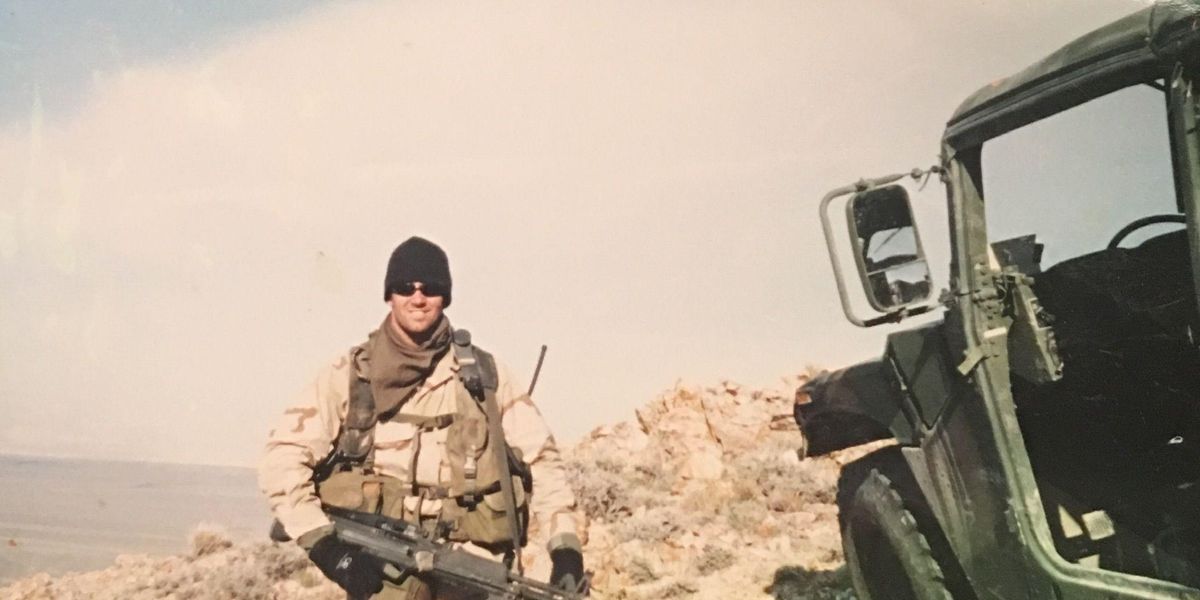 Photo: VETS
In 2013, Navy Seal Marcus Capone medically retired after 13 years of service. Throughout his military career, Capone served on the Seals' elite counter-terrorism unit, Seal Team 6, and was deployed to Afghanistan shortly after 9/11.
After over a decade of warfare, Capone struggled to ease back into everyday life.
"I was terrified that I would lose Marcus to suicide and I was determined to find anything that could help him," says Amber Capone, Marcus Capone's wife and partner since the age of 17. "I at one point thought we had exhausted everything and had decided this was not a life that I could continue living… and then sitting with that realization, I remembered one friend who had done psychedelic therapy outside of the U.S."
At first, Marcus was skeptical. But after having spent nearly seven years taking various antidepressants, sleeping pills, and focus medications, Marcus was out of options.
"He had nothing to lose," Amber says. So they decided to check Marcus into a treatment center in Mexico for a "heroic dose" of Ibogaine, an anti-addiction compound found in a West African plant that indigenous peoples have used for years as a form of psychedelic therapy. Marcus followed his first Ibogaine treatment with DMT.
Commonly known as the "spirit molecule," DMT is considered one of the most powerful psychedelics in existence and researchers are just beginning to document its potential benefits in treating an array of mental health ailments including PTSD and addiction.
"I felt the weight of the world on my shoulders, was super anxious and I was really depressed," Marcus says. "I just came out of there feeling extremely light," as though he'd condensed "ten years of talk therapy" into a single week.
In 2019, two years after Marcus's initial brush with psychedelic therapy, he decided to form VETS (Veterans Exploring Treatment Solutions), a San Diego-based nonprofit that offers veterans grants to pursue psychedelic therapy outside the U.S. Amber serves as the nonprofit's executive director while Marcus is its chairman.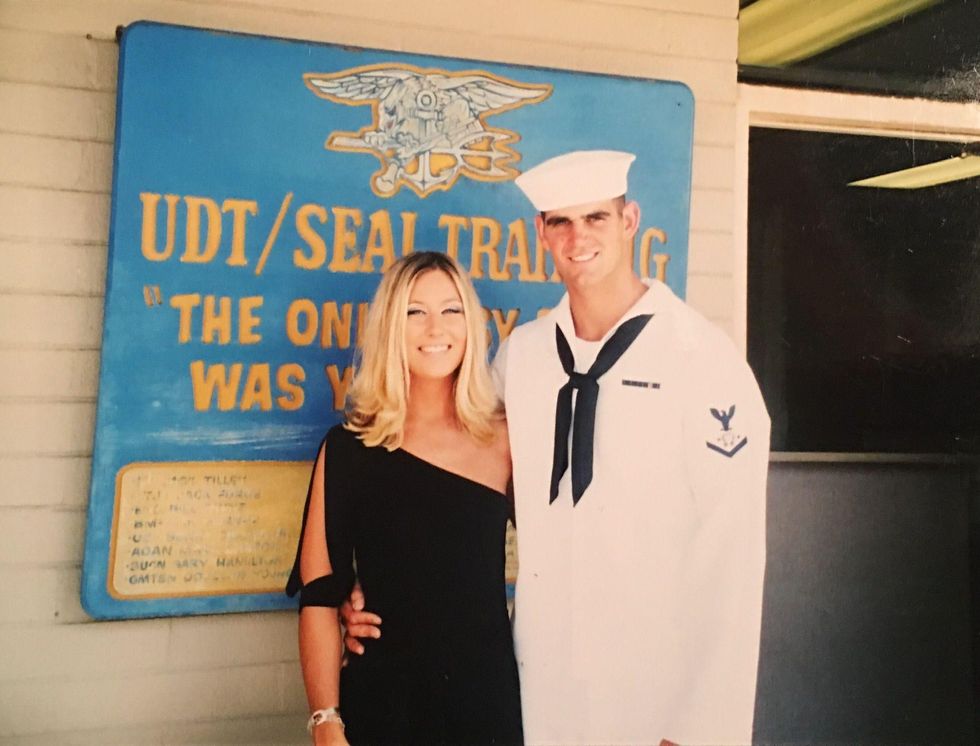 Marcus Capone and wife Amber after he completed BUD/S training. Photo: VETS
Currently, 17 veterans die by suicide every day, 57% more than civilians in the same age range, according to a study released by the VA in September. According to the department, over 1.7 million veterans were treated for mental health problems last year.
"While VA is conducting initial studies of the effectiveness of psychedelic drugs as a form of treatment for veterans with PTSD and other serious mental health issues, it's important to note that there is much more to learn at this time," a spokesperson for the VA tells dot.LA. "We do not endorse or encourage the use of any psychoactive substances as part of a self-treatment program."
VETS co-founder and Chairman Marcus Capone.
Photo: VETS
The agency also says that while it "must follow all federal laws regarding Schedule I drugs," and that "VA health care providers may not recommend them or assist veterans to obtain them, " veterans who choose to take or are taking illegal drugs, won't be denied their VA benefits.
Since its launch two years ago VETS has raised $7 million and helped over 700 veterans seek treatment in Mexico and Costa Rica.
"The Navy SEAL community, we do probably one of the best jobs in the world at taking care of each other," Marcus says. "We pick up the slack if we're not getting the support that we need. It's always been that way." Adding that our country has a bad track record of taking care of its veterans when they return home – "I went and did work with the Israeli SEALs and they said, 'you guys are like the world's premier fighting force [and] your country sucks at taking care of you when you come back."
There are some signs that these unconventional therapies could become more mainstream. In July Democratic Sen. Cory Booker and Republican Sen. Rand Paul introduced a bill that would grant terminally ill people access to therapies that are currently classified as schedule I drugs. Texas Republican Sen. Dan Crenshaw and New York Democrat Alexandria Ocasio-Cortez co-sponsored an amendment to the National Defense Authorization Act that instructed the Pentagon to conduct more research on psychedelics and passed in July. But currently the only psychedelic that can be legally prescribed in the U.S. is ketamine.
"This is an issue that seems to be very bipartisan, very purple, and [it's] very exciting," says Amber. "It's really encouraging to see our nation's leaders actually agree on something and not only just agree on it, but actually come out together in support of it."
Samson Amore
Samson Amore is a reporter for dot.LA. He holds a degree in journalism from Emerson College. Send tips or pitches to samsonamore@dot.la and find him on Twitter @Samsonamore.
https://twitter.com/samsonamore
samsonamore@dot.la
05:00 AM | March 08, 2023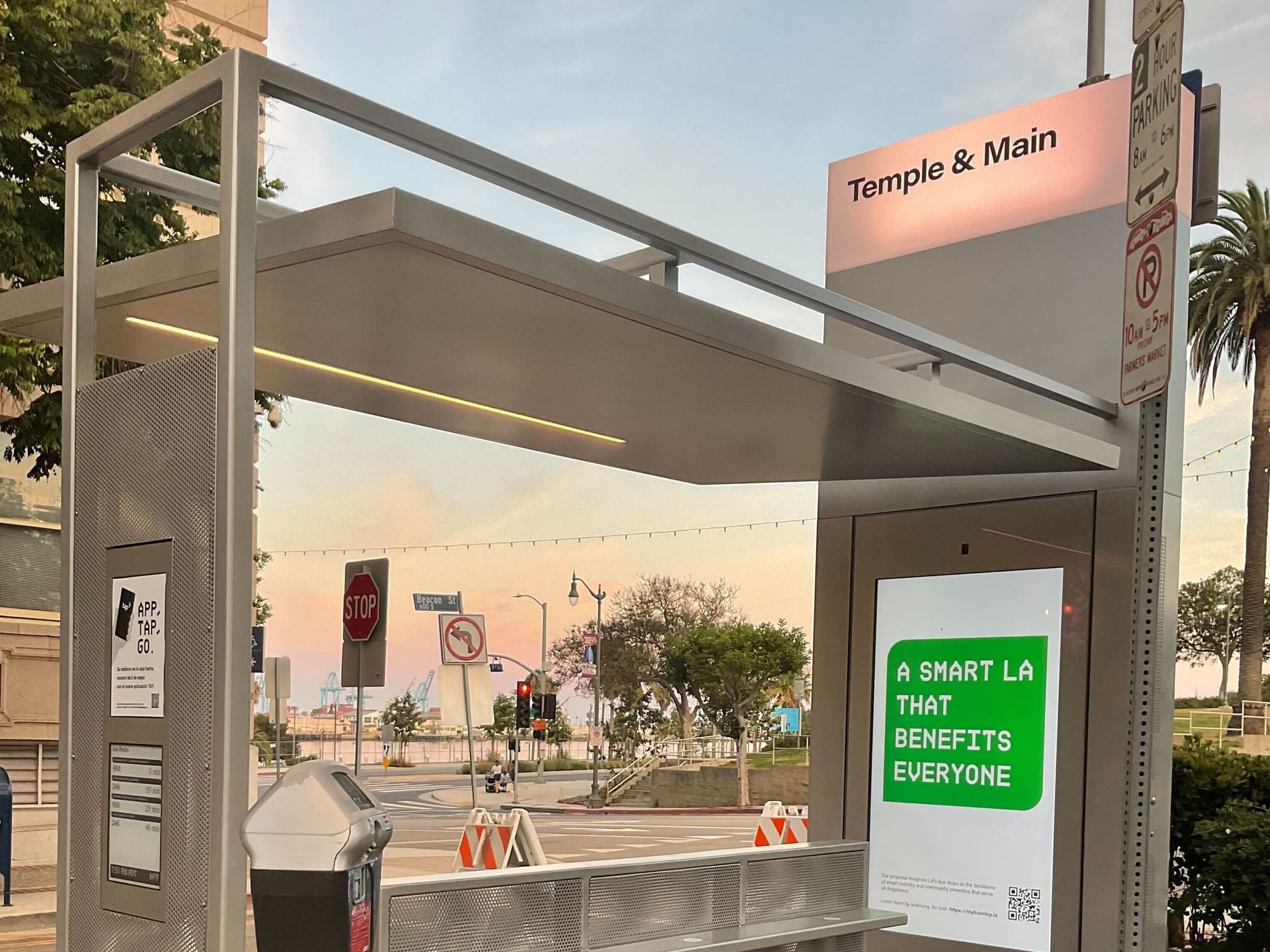 Christian Gutierrez
Last year, the city of Los Angeles approved a new bus shelter contract with Tranzito-Vector after a 20-year contract that shorted the city over 600 bus shelters and $70 million in advertising revenue. According to a 2012 audit by the city controller, the last contract failed because of a combination of NIMBYism and bureaucratic red tape.
Now, L.A. — the city that puts its cars and their drivers above all else— has an opportunity to prioritize bus riders, and by extension, promote racial and social equity. As the contract wends its way through city hall, delayed by bureaucracy once again, questions remain about whether the city can meet its goals.
Will L.A. bus riders finally get the bus stops (and shade) that they need?
New leadership may spell hope for bus riders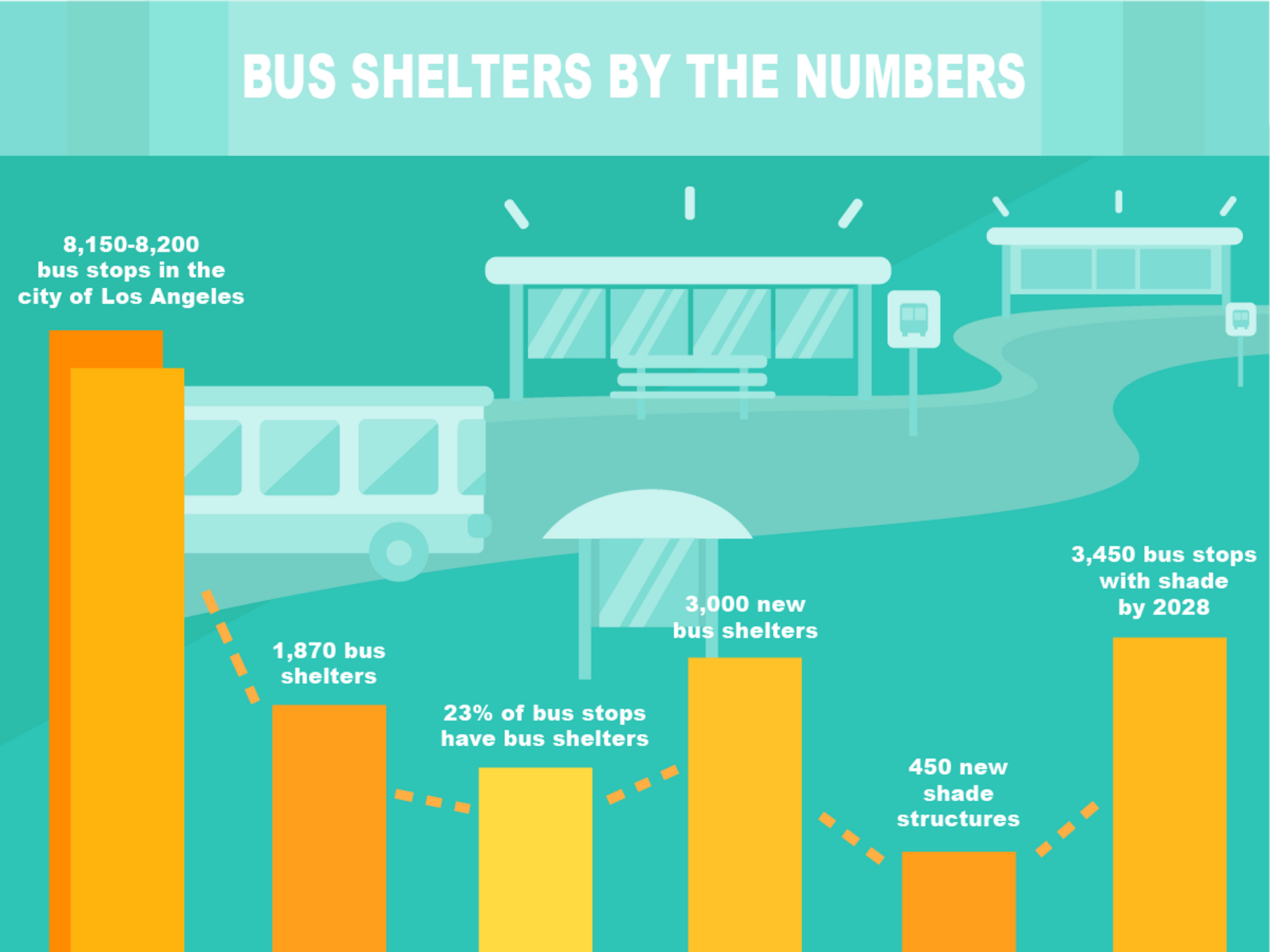 Evan Xie
Less than 25% of bus stops in Los Angeles provide shade for bus riders, leaving a group composed primarily of low-income people of color vulnerable to extreme heat.
In L.A., bus stops are managed not by L.A. Metro or by the L.A. Department of Transportation, but by StreetsLA (formerly the bureau of street services), the division within the Department of Public Works that oversees sidewalks, street trees and medians.
Since the new contract was approved in September, things have changed at city hall. The city elected its first Black woman mayor, Karen Bass, former council president Nury Martinez was ousted after she made racist comments and four districts elected new councilmembers.
In the current landscape, bus shelters may have gained traction. In his first city council meeting in December, new Councilmember Hugo Soto-Martinez drafted a motion instructing StreetsLA to study how to place shelters at every bus stop in the 13th district.
If only it were that easy.
The new contract, the Sidewalk and Transit Amenities Program (STAP) is projected to bring 3,000 new shelters and 450 shade structures to the city by 2028.
In the previous contract, L.A. did not foot the bill for the bus shelters — the capital costs and maintenance fell to the previous contractor in return for the right to place advertising in the public-right-of-way. But now, for a bigger share of the revenue — 60.5% versus 20% — the city is paying all capital expenses.
Currently, StreetsLA estimates that it will cost about $380 million total to implement STAP, up from the $237 million estimated in 2021. In five years (just in time for the 2028 Olympics), if things go according to plan, L.A. will have a total of 3,000 shelters versus the 1,870 it has today.
"At the end of the rollout period — which is going to extend into 2028, minimally — we hope that we're going to have shade structures at least 3,450 locations," said Lance Oishi, contract administrator for STAP.
It's an ambitious goal. And it's still unclear where the money will come from. In City Council's February 8 public works committee meeting, Oishi said that STAP currently has $114 million in funds in place, including a $30 million loan from the public works trust fund and $53 million as part of L.A. Metro's North San Fernando Valley BRT project.
The $30 million StreetsLA hopes to receive soon is enough to build 180 shelters and do site work for 240 additional shelters in the first year.
The first 180 shelters will replace existing shelters along transit corridors to drive ad revenue, while the 240 sites will be in locations without existing shelters. StreetsLA is using five criteria to determine prioritization of new shelter locations: transit ridership, heat exposure, equity-focused communities, job and school access and bus wait times.
It's a big investment for a bigger payday. The city estimates that it will earn up to $500 million over the course of the contract — with the addition of new digital advertising — with $90 million guaranteed from Tranzito-Vector.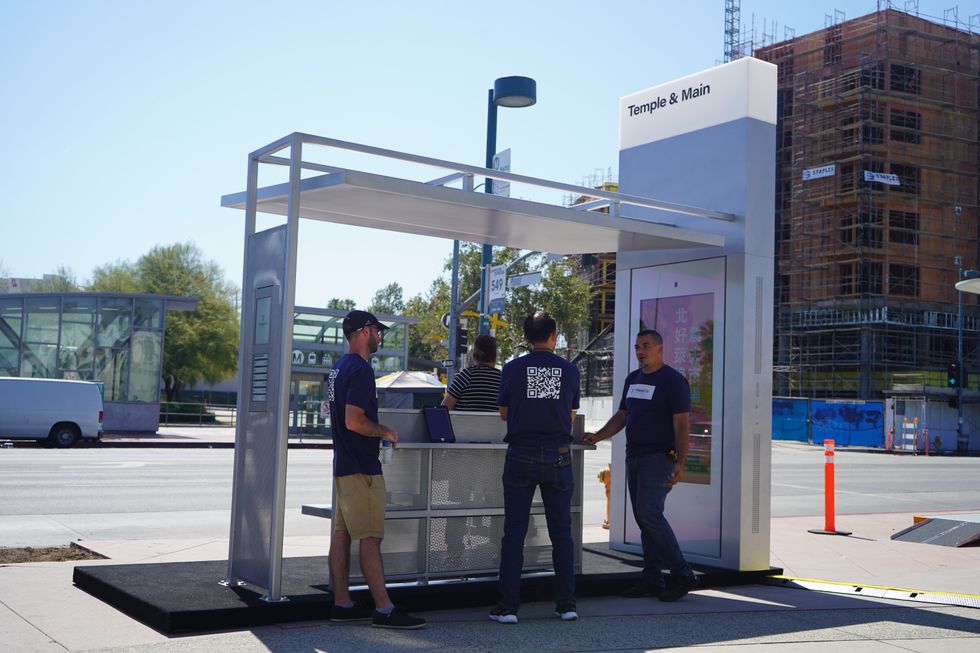 Christian Gutierrez
Where the curb meets red tape
While the new contract eliminates the bureaucratic red tape of the past — shelter locations go through a two-step versus 16-step approval process — new construction on L.A.'s crumbling sidewalks is its own challenge.
More than half of the cost of building bus shelters doesn't come from the cost of materials or construction but from preparing the site.
"We know that 95% of our bus stop sidewalks are not ADA compliant," said Oishi. "That means that we have to basically rip out the sidewalks, kind of re-engineer them so they meet ADA from a grading perspective."
For 450 bus stop locations that can't accommodate a shelter due to space requirements or a "perfect storm of tree wells, fire hydrants, streetlight poles [and] utility poles," StreetsLA hopes to install shade structures, added Oishi.
Plan to flail
Advocates say that bus shelters are merely one example of a larger problem in L.A. — the lack of a multi-year capital infrastructure plan laying out how the city will spend its transportation and public works funds. Currently, eleven different city agencies work in the public right-of-way, managing everything from bus stops to street trees to sidewalks to bike lanes.
"It's like doing a 500 piece puzzle when you don't even have the cover image," said Jessica Meaney, executive director of Investing in Place, a nonprofit advocating for greater policy and spending transparency in the public right-of-way.
Bus shelters are not paid for out of the city's general fund, which means StreetsLA must cobble together multiple sources of federal, state and city funding.
Perhaps bus shelters will be the vanguard in the fight for greater oversight in how L.A. spends its public works dollars. In the committee meeting, Councilmember Nithya Raman called for StreetsLA to create a public-facing dashboard showing how shelters are prioritized to meet equity goals.

Using Bus Shelter Revenue to Pay for Bus Shelters
With the new focus on equity, there is a proposal in committee for funding shelters using money generated from STAP advertising revenue. Currently, the money generated is split 50-50 between L.A.'s general fund and 15 council offices. Under a new initiative, RAISE (Reinvestment in Accessibility, Infrastructure and Streetscape Enhancements), council offices will continue to receive the same share of revenue as in the past ($200,000 annually), but any additional revenue will go back into funding bus shelters, staffing for STAP and other transit improvements.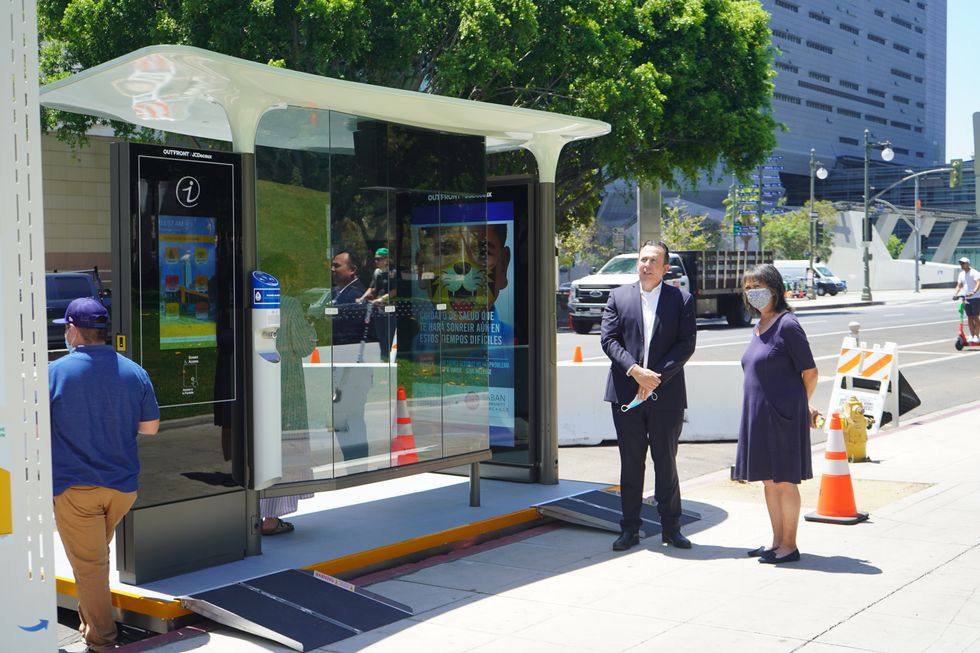 Christian Gutierrez
Bus shelters when?
Currently, StreetsLA and Tranzito-Vector are awaiting city approval of the $30 million public works trust fund loan to start fabrication of the shelters. To be approved, the City Administrative Officer (CAO) must first review an Executive Directive No. 3 (ED3) report (first instituted by Mayor Villaraigosa in 2005) submitted by StreetsLA, and then the report must be approved by Mayor Bass' office.
"The ED3 report is currently in our [o]ffice under review," said assistant city administrative officer Yolanda Chavez in an email. She added that the CAO's office will draft a recommendation report to send to the mayor within a few weeks. Mayor Bass can waive the report but so far has not done so.
Meanwhile, the projected rollout for new shelters has been pushed from late July, to August, to currently, late fall, according to StreetsLA.
"I can understand that the scale of doing bus shelters given the number of stops is really daunting," said Madeline Brozen, deputy director of the UCLA Lewis Center for Regional Policy Studies and co-author of a new study on the lack of shelters in L.A. County. "But bus shelters aren't just a 'nice to have,' this is really [about] protecting people's health and welfare and it's important to think about the public health benefits as they're figuring out how to address the disparity."
Maylin Tu
Maylin Tu is a freelance writer who lives in L.A. She writes about scooters, bikes and micro-mobility. Find her hovering by the cheese at your next local tech mixer.