manufacturing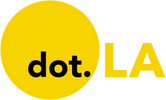 Get in the KNOW
on LA Startups & Tech
X
manufacturing
Courtesy of Divergent Technologies.
Divergent Technologies wants to radically change automotive manufacturing with 3D printing, smarter software and an entirely new approach to assembly. A new $160 million round of funding should help the Torrance-based startup on that mission.
Divergent unveiled the Series C round on Monday, announcing investors like businessman (and 2020 Democratic presidential candidate) Tom Steyer and former Goldman Sachs president John L. Thornton, who has joined the company's board of directors (Thornton also currently sits on Ford Motor Co.'s board). Bloomberg reported that London-based investment firm Hedosophia also participated in the round, which values Divergent at more than $1 billion and adds to $200 million in previous funding from the likes of Horizons Ventures and Altran Technologies.
The company's technology combines generative design and 3D printing to create custom-tailored components for auto parts manufacturers. Its software inputs the volume of the part, where it needs to connect to the rest of the vehicle and what kind of loads it needs to tolerate. The computer then calculates the optimal shape and design for the final product; designs can be optimized for weight, strength, cost and other parameters. Once a design is selected, it's constructed, layer by layer, by one of Divergent's printers, and then assembled autonomously.
"It's an entirely new production system that we've created from scratch," Divergent senior vice president Lukas Czinger told dot.LA. "If your cost target changes, or your mass target changes, or your design volume changes, or you want to quickly introduce a variant to your car. Within days, literally, we can design, print and assemble that new design."
Czinger was tight-lipped about which specific auto manufacturers the company is working with—but said Divergent would be making announcements this summer, and that three of the original equipment manufacturers (OEMs) it is working with "are within the five largest OEMs in the world." Czinger confirmed that some of the car models that Divergent is designing for are electric vehicles.
In addition to making auto manufacturing cheaper and faster, Divergent also claims its system can reduce the industry's carbon footprint by reducing waste and improving efficiency. Steyer—an environmentalist who made climate change a major part of his presidential campaign platform—said Divergent is "one of the companies I'm most hopeful will have an important impact on our ability to combat climate change" in a statement.
"Zero-emissions vehicles are an important part of a greener future, but if we can't reduce the environmental costs of building them in the first place, their impact will never be fully realized," Steyer said. "Divergent's technology can change that."
Divergent said it will use the funding to scale up its manufacturing facilities, with plans for new factories in the U.S. and Europe "starting in 2024."
From Your Site Articles
Related Articles Around the Web
Image courtesy of Hadrian
Manufacturing startup Hadrian Automation has raised $90 million to build a second autonomous factory in Torrance, with the goal of getting the new facility up and running by this summer.
Hadrian told CNBC that its planned 100,000-square-foot factory in Torrance—not far from its first factory location in Hawthorne—will be operational by this August. The startup, which aims to automate manufacturing processes for aerospace and defense companies, also plans to grow from 40 employees currently to around 120 by the end of this year.
The $90 million round—which appears to round out the $36 million that Hadrian reported raising in January, as dot.LA reported at the time—was co-led by Silicon Valley venture firms Andreessen Horowitz and previous backer Lux Capital. Investors Lachy Groom, Caffeinated Capital, Founders Fund, Construct Capital and 137 Ventures also participated in the funding.
As part of the deal, Andreessen Horowitz partner Katherine Boyle and Lux Capital partner Brandon Reeves will join Hadrian's board.
"Chris's realization after talking with hundreds of machine shops and even more machinists is the hard truth we can't ignore: financial engineering doesn't solve the core problem of making aerospace and defense parts faster and cheaper," Boyle said in a statement provided to dot.LA. "You need to build automation and solve a complex engineering problem in the physical world to truly shore up the aerospace and defense supply chain."
Hadrian CEO Christopher Power did not immediately return a request for comment. He told CNBC that the company now has three aerospace customers that build rockets and satellites for which Hadrian is manufacturing aluminum components, but did not disclose the companies' names.
Hadrian wants to create factories that can automatically manufacture parts for rockets, satellites, jets and drones at a rapid pace with limited human interference. Power told CNBC that the startup's existing factory in Hawthorne "can produce space and defense parts 10 times faster and more efficient than anyone else."
"We're not setting up factories that are like manufacturing lines—we're building an abstract factory that you can drop any part into and it comes out the other side," Power said. "As long as it fits within a certain size or certain material that we support, we can make anything within that." The CEO added that Hadrian soon plans to expand its manufacturing offerings into hard metals like steel.
From Your Site Articles
Related Articles Around the Web
Image courtesy of Menlo Microsystems
Sign up for dot.LA's daily newsletter for the latest news on Southern California's tech, startup and venture capital scene.
Menlo Microsystems, an Irvine-based maker of electronic switches, has raised $150 million in new funding as it looks to expand its domestic manufacturing capabilities, the company announced Wednesday.
The Series C round was led by Palo Alto-based Vertical Venture Partners and Paris-based Future Shape, which is headed by Apple alum (and iPod and iPhone co-inventor) Tony Fadell. Fidelity, DBL Partners and Adage Capital Management were also new investors in the round, which takes Menlo Micro's total funding to $225 million.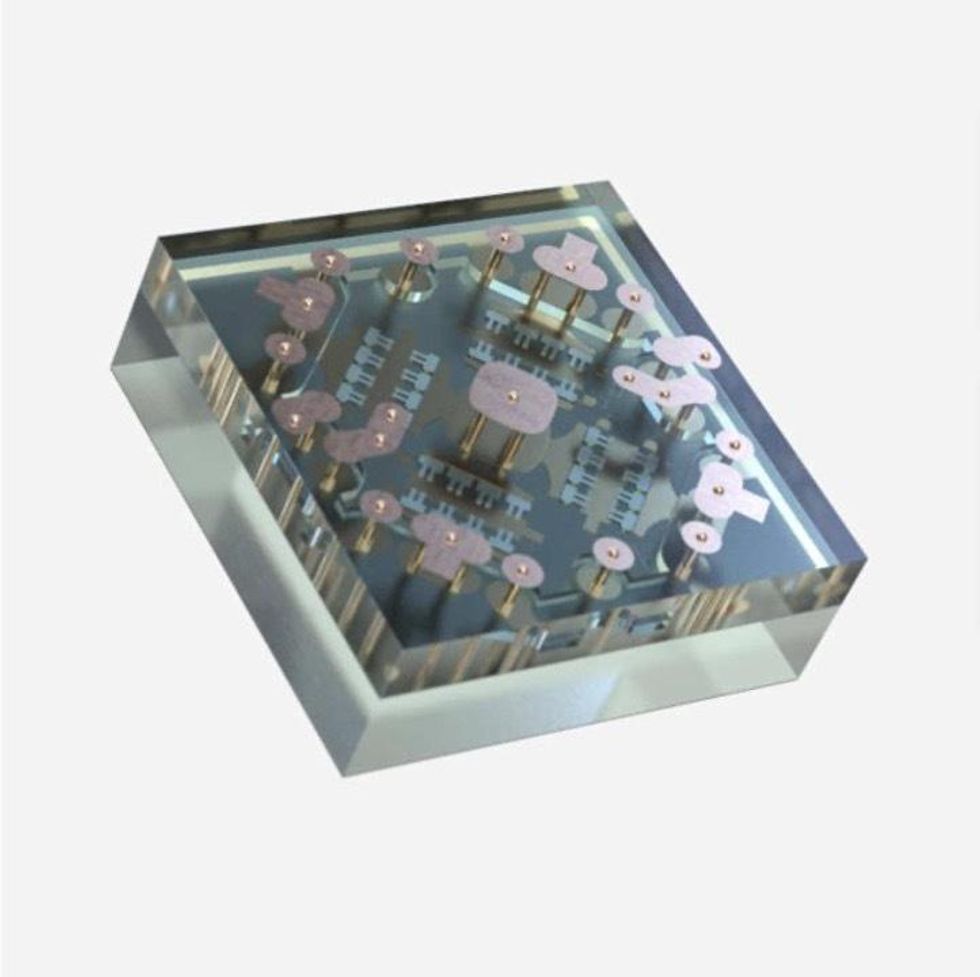 Menlo Micro's Ideal Switch.
Image courtesy of Menlo Micro
The cornerstone of Menlo Micro's business is its patented Ideal Switch: a smart device component that can divert an electrical circuit from one conductor to another and can be used in everything from lights and computer keyboards to fans and thermostats. The company pitches the Ideal Switch as enabling circuits to be 100 times smaller and 100 times more efficient across industries including medicine, aerospace and defense, telecommunications and consumer electronics.
While switches may not seem like the most exciting solution to our current energy crisis, their collective power could be a huge disruptor to the energy market. If the 1 billion ceiling fans used worldwide swapped their existing controllers with an Ideal Switch, according to company's marketing materials, it would save enough energy to take 17 power plants off the grid.

Menlo Micro also cites a study by Adroit Market Research that underscores the need for a switch swap. "The global electrification market is experiencing tremendous growth, projected to reach $128 billion by 2028," according to Dallas-based Adroit. If the Ideal Switch were to replace all of the world's aging electrical relay technology, all industrial processes could save a total of $7 trillion in operating costs by 2050, Adroit stated.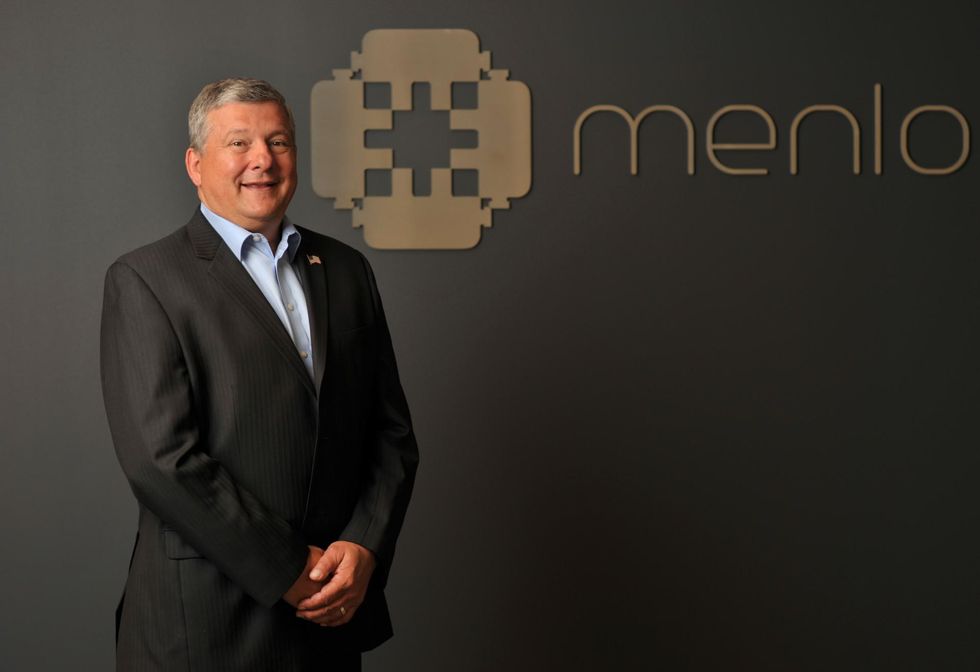 Menlo Micro CEO Russ Garcia.Image courtesy of Menlo Micro
Menlo Micro CEO Russ Garcia said the new funding "will enable us to expand our manufacturing in the U.S. and accelerate the development of our power roadmap to solve some of the world's most pressing challenges."
Formed in 2016 after being spun off from GE Ventures (the venture capital arm of General Electric), Menlo Micro plans to scale up its manufacturing in the not-too-distant future. The company said it is exploring possible manufacturing locations in California, New York, Texas and Florida, but has not disclosed a timeline for selecting a manufacturing site.