Shay Sethi sorts boxes of old t-shirts and sweaters in his small factory near downtown L.A. His startup, ambercycle, recycles old polyester garments to create new fabric and has caught the attention of socially conscious consumers from around the world. Many regularly send him their worn pants and used jackets.
"This is insanity. We're not even doing any marketing" said the 27-year-old co-founder, who says he receives the unsolicited packages weekly.
The L.A. company might not be a household name, but it has pocketed millions in government grants and venture capital, and made a deal with clothing retail giant H&M to make recycled clothes.
On Friday, five years after launching, the manufacturing business debuted a clothing line with local designer Come Back As A Flower partly made with their recycled polyester. Their model is Aleali May, the first female to design a unisex sneaker for Air Jordan.
"We started with this idea of 'can you take an old t-shirt and use those materials to just make a new t-shirt, instead of using materials from the earth like cotton or polyester'," he said.
Clothing retailers from Zara to H&M have slowly been trying to reduce their massive waste as pressure mounts from consumers, policymakers and activists.
Cheap, fast fashion has fueled Americans consumption of clothes. A sizable amount of that ends up in landfills — about 11.3 million tons of textiles in 2018, according to the most recent figures from the Environmental Protection Agency.

Sethi said he is working with several large clothing retailers that are trying to figure out how to cut waste.
"I haven't found a single place that says, 'oh, we're not interested in moving to a more sustainable fashion industry'," he said.
Ambercycle was founded with government grants from the National Science Foundation and the Department of Defense, which lists environmental sustainability as a national security threat. A few angel investors and funds, including Y Combinator, the Lemelson Foundation and H&M Foundation, also backed ambercycle's initial $4 million round.
It's attracted the interest of Swedish clothing giant H&M, an investor that's also looking to utilize ambercycle's technology in future collections.
Sethi and his co-founder Moby Ahmed began working on the idea as undergraduate students at UC Davis. Back then, the pair planned on selling their technology to big chemical companies. But they noticed that recycling and garbage processes in the textile and fashion industries were lagging behind. So they started a business instead.
But it's not easy. Their patented technology breaks down the molecules of textile waste to generate small polyester pellets. First, reactors built in their factory downtown separate the fibers of each item while removing dyes and stains. Those pellets are then spun into polyester yarn used to make new clothes.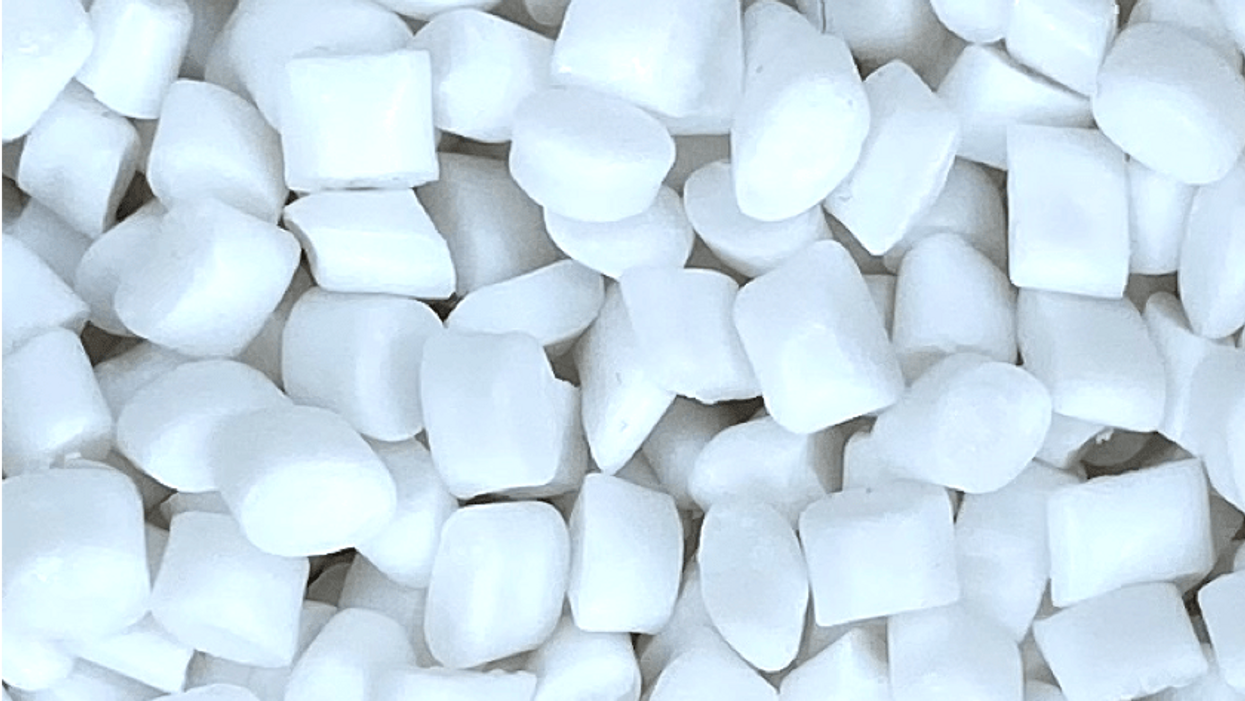 Ambercycle's patented technology breaks down the molecules of textile waste to generate small polyester pellets.
The startup's factory downtown can process about 50 garments a day, mostly old shirts and textile waste or excess from big name businesses. It's hardly enough to make garments in mass. Even ambercycle's own clothes are 90% virgin polyester. To make 100% recycled polyester, Sethi would need a new factory.

Sethi has plans to build a large commercial plant that can eventually manufacture 50,000 tons of material each year, the amount large garment factors typically produce. If he succeeds, it would be a rarity. Few clothing companies produce and source in the U.S.. Most instead rely on cheap overseas labor and material.
But the fundraising for that factory doesn't appeal to venture capital or other traditional sources, he said.
"The idea of building a plant is seen as unsexy," he said. "We haven't gotten too much interest from the traditional technology investor. This is not in vogue yet."
So, Sethi is looking elsewhere for funding as consumer interest in sustainable fashion brands grows.
From Your Site Articles
Related Articles Around the Web