fashion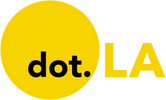 Get in the KNOW
on LA Startups & Tech
X
fashion
Courtesy of johnnie-O
Santa Monica-based men's apparel brand Johnnie-O—which markets casual West Coast-style apparel, right down to its surfer logo—has brought on its first institutional investors to help propel its growth.
Earlier this week, the brand announced it had secured a $108 million investment from Los Angeles-based Ares Management as well as Wasatch Global Investors, giving the private equity firms a minority stake in the company.
"We are delighted to partner with such high caliber firms as Wasatch and Ares as we continue to grow our brand and community and build the next great iconic American brand," Dave Gatto, CEO of Johnnie-O, said in a press release.

John O'Donnell, the brother of Hollywood actor Chris O'Donnell, first launched the company in 2005. Johnnie-O started off selling preppy polo shirts but has since branched off into a whole range of casual men's apparel, drawing fans like former NFL quarterback Drew Brees and "Entourage" actor Adrian Grenier.
"You've seen these other brands that have had a meteoric growth because X, Y, Z celebrity wore it. But down to the actual product line, it wasn't all that great and it crashed just as fast as it rose," John O'Donnell told the Hollywood Reporter in 2015. "The celebrity has been a bonus for us. Of course, I lean on my brother Chris, but I never lean on him too much because I don't want it to be too contrived."
Johnnie-O said its sales increased more than 80% in 2021. Last year, the brand opened up its first U.S. brick-and-mortar retail store in Forth Worth, Texas, and has since expanded to three more locations in Newport, R.I., Scottsdale, Ariz., and Miramar Beach, Fla.

From Your Site Articles
Related Articles Around the Web
Photo courtesy of Art Hearts
For Cindy Keefer, CEO of Fashion Tech Works, sustainability has always been a way of life. The woman behind Downtown Los Angeles' new coworking incubator for designers and artists grew up a far cry from Hollywood, on an organic farm in Wisconsin.

"I've been an environmentalist since I was born," said Keefer, a vegetarian since childhood. "So for me, I never had a breakthrough moment."
Sustainability is at the heart of Fashion Tech Works' mission: The incubator is particularly interested in giving a home to designers and technologies "that improve the sustainability of apparel design and production," according to its website.
"The passion is just so alive that I could actually change the trajectory of apparel manufacturing, to be sustainable and clean," Keefer told dot.LA. "I want to be that hub for these young designers who want to make a difference," Keefer said.
Earlier this month, the third floor of The New Mart in Downtown L.A. was bustling with designers and models preparing for Art Hearts Fashion, an annual Los Angeles Fashion Week event for local designers. Keefer partnered with Art Hearts to host a "fashion hub" that gave young talents the opportunity to network with brands like Doc Martens and Bellaria, as well as industry veterans like Condé Nast Latin America senior editor José Forteza.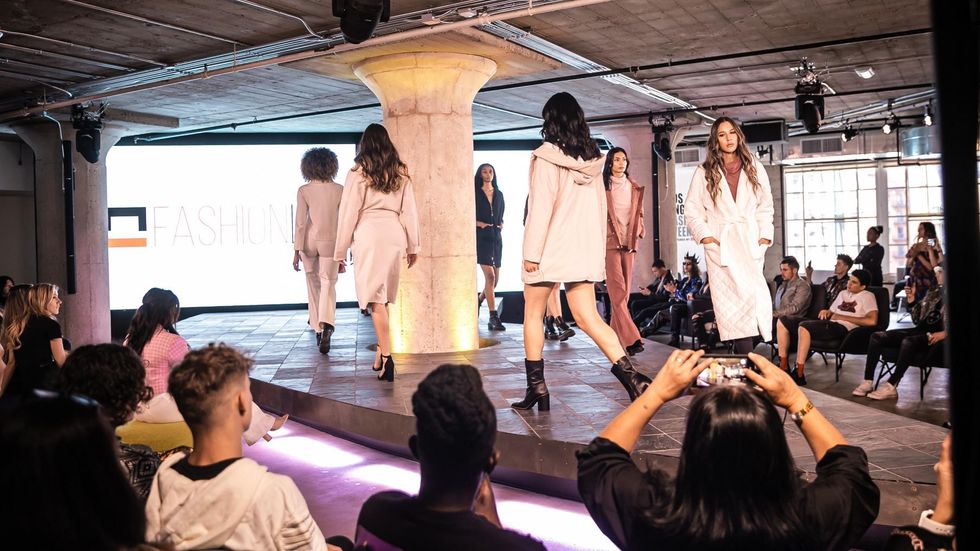 Photo courtesy of Art Hearts
"There's a void in the fashion program in Los Angeles, especially," Art Hearts founder Erik Rosete said. A designer and long-time attendee of fashion weeks in Milan and Paris, Rosete noticed L.A. Fashion Week's lack of a space for people to meet designers and get a hands-on experience of the clothing being showcased on the runway.
"It was very natural and synergistic that the partnership happened, because it created the opportunity to fill the void in L.A. Fashion Week," he told dot.LA.
In 2015, Keefer and her husband Tom hosted Melange, a fashion tech conference held at The New Mart. The panelists included Liz Heller of TOMS shoes, Ashley Crowder of VNTANA and Kristine Upsuleja of Madison Innovative Materials, whom Keefer considers innovators in the fashion space.
During the first five years after the Melange conference, Keefer and her husband laid the groundwork for their business and created strong relationships with founders of other fashion incubators like Arizona-based FABRIC. Keefer used the pandemic as an opportunity, accepting a small business grant from the government which she used to launch Fashion Tech Works.
What was once storage space for The New Mart is now Fashion Tech Works' incubator and coworking space, equipped with a content creation studio, events spaces and private offices.
Among the designers who showcased their work at the Art Hearts Fashion Hub was Symone Carter, designer of Le Mo'ney and a member of Fashion Tech Works.
"I just needed to be somewhere where I can get creative and meet other creatives," Carter said. "I stumbled upon Fashion Tech Works on Instagram, set up an appointment to do a walkthrough and fell in love with it that first day."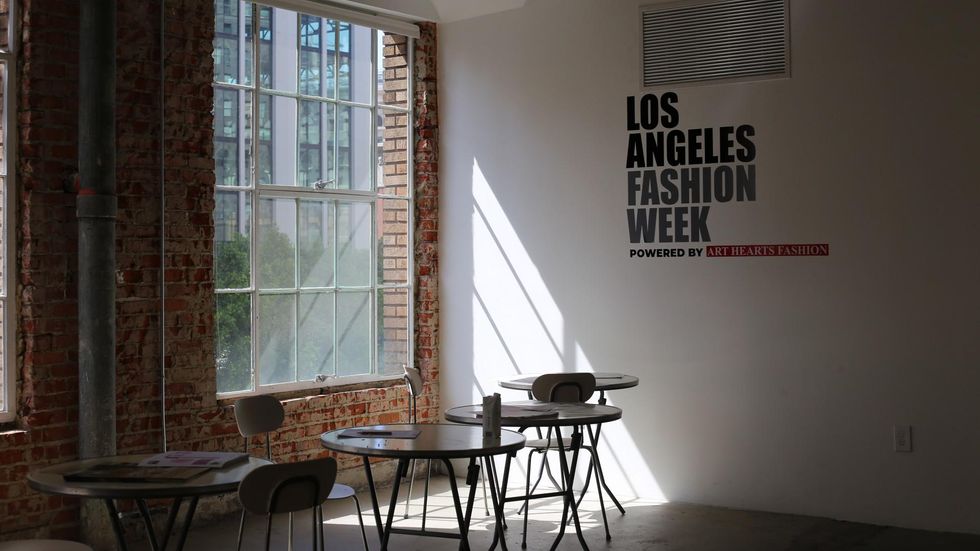 Photo by Decerry Donato
Each designer is required to have a fashion degree to become a member. There are three different tiers: silver ($60 per month), which is a remote membership that has access to the space two days out of the week; gold ($95), which includes daily access to the building; and premium ($750), which provides the designer with a private office space, access to the content creation studio for six hours a month and an opportunity to showcase their line on the runway.
Designers who become Fashion Tech Works members will receive the support of both FABRIC and garment producer Lefty Production Co. and access to the ORB360 machine, a 3D photographic technology that offers a 360-degree view on models. Keefer said Fashion Tech Works is also collaborating with other companies that focus on photographic printing, digital layouts, and cutting; she did not name those companies but said partnerships will be announced soon as negotiations are being finalized.
From Your Site Articles
Related Articles Around the Web
Image courtesy of Tradesy
When Tracy DiNunzio had the idea to build a secondhand high-end apparel company, she bootstrapped the business by renting out her bedroom on Airbnb and sleeping on her living room couch.

It worked. Over the past decade, Tradesy—the Los Angeles-based, peer-to-peer secondhand clothing platform that DiNunzio built—gained 7 million members and hauled more than $145 million in venture capital funding. DiNunzio reclaimed her bedroom. And last week, the company announced it would be acquired by Paris-based Vestiaire Collective, another peer-to-peer luxury clothing marketplace.
"There are a lot of companies in fashion resale, but we're not really competing with each other so much as trying to change consumer behavior and compete with retail," DiNunzio told dot.LA.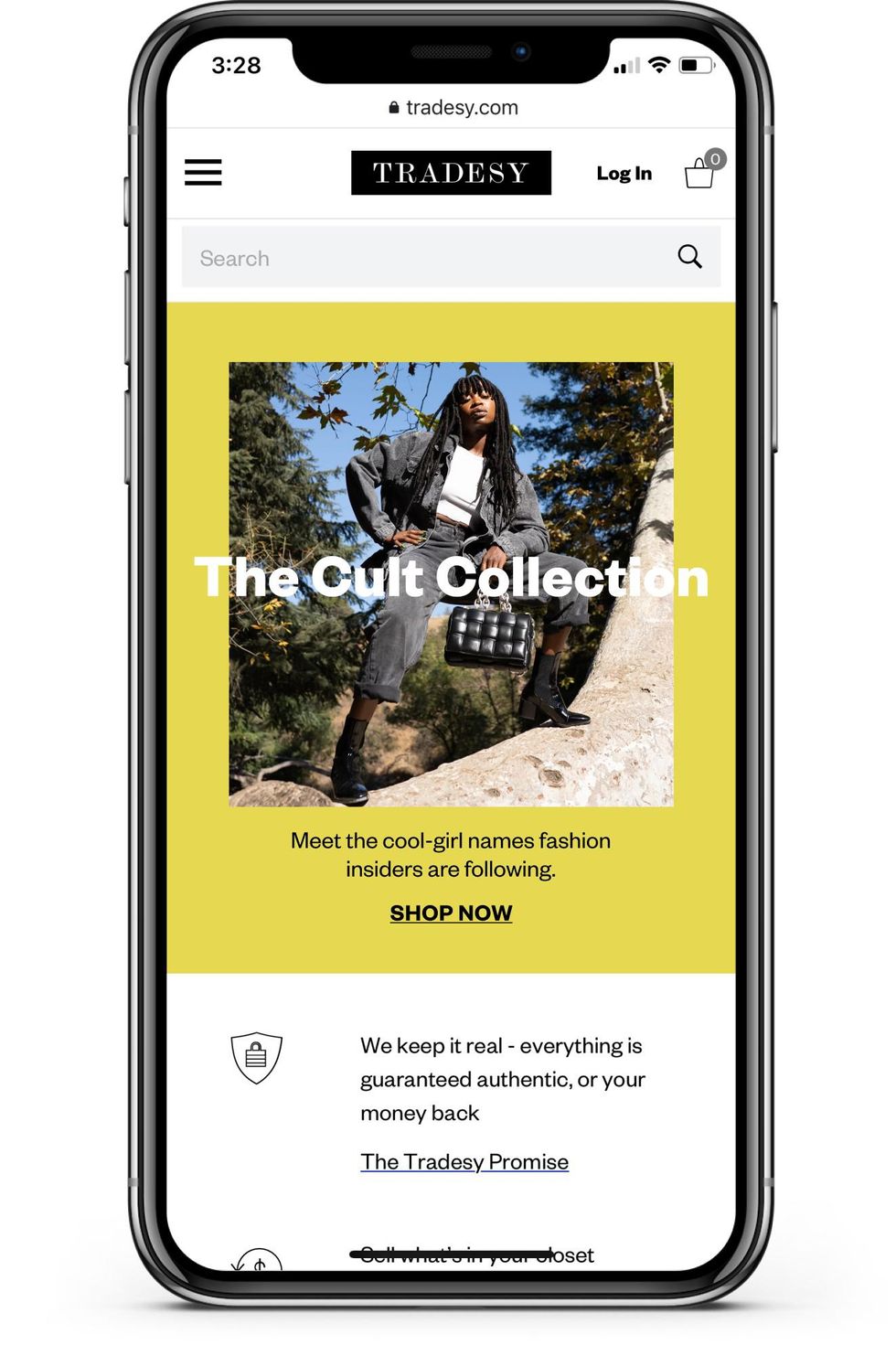 Image courtesy of Tradesy
Together, Tradesy and Vestiaire Collective boast 23 million customers and a catalog of some 5 million fashion items valued at more than $1 billion. The U.S. has quickly become Vestiaire Collective's largest market, and the company is using the Tradesy merger to lay new roots in the States—with plans for a new authentication center as well as a technology hub, both located in Los Angeles. DiNunzio will serve as CEO of the combined company's U.S. operations. (Financial terms of the deal were not disclosed.)
The acquisition feels logical given the parallels between the two companies. Both were launched in 2009 by women entrepreneurs. (Vestiaire Collective was founded by Fanny Moizant and Sophie Hersan; Moizant will serve as president of the combined company, while Vestiaire Collective chief executive Maximilian Bittner will remain CEO.). Both sought to compete in a market then dominated by eBay and brick-and-mortar consignment shops, which paid sellers a fraction of the profits they were making. And both adopted a peer-to-peer model by which users can sell and buy luxury goods through their websites.
The secondhand clothing market is expected to grow to $64 billion by 2028, according to CB Insights, driven in part by similar companies like Poshmark, The RealReal, Mercari and FarFetch. These companies are seeing rapid growth, and Tradesy and Vestiaire Collective are far from the only ones consolidating: ecommerce marketplace Etsy acquired secondhand apparel platform Depop for more than $1.6 billion last year.
But resale apps like Tradesy still have a long way to go before eclipsing retail. Buying secondhand clothing online is a less consistent experience than buying from a retailer, as even the most devoted of eBay shoppers will attest. The lack of quality control, along with unpredictable shipping and unscrupulous scammers, can make for an inconsistent experience.

On the sellers' end, uploading photos, writing descriptions and pricing out items can quickly become a full-time job. When buyers complain about purchases—whether their claim is legitimate or not—it will usually result in a refund directly out of the seller's wallet.
"Every shopper will be a seller in the future, but it has to be easy and it has to be seamless," DiNunzio said. "The reason that every single person isn't selling every single thing they're no longer wearing today is because it's not easy enough yet."
As middlemen, both Vestiaire Collective and Tradesy need to be able to organize millions of unique items that are described and priced in different ways—a task as logistically challenging as it sounds. In response, the company plans to automate parts of the authentication process through its L.A. technology hub, which will complement the new authentication center in the city (Vestiaire Collective's second authentication center in the U.S. and fifth globally).
Much like startups Rent The Runway and L.A.-based Rent-a-Romper (both of which focus on short-term apparel rentals), Tradesy and Vestiaire are part of a growing number of fashion platforms invested in the "circular economy." The concept is rooted in offsetting the damage that "fast fashion" has had on the environment by focusing on resale, repairs and rentals.
"I think we'll see kind of a whole different concept of ownership, where everything you own is sellable whenever you're done with it," DiNunzio said. "That seems like a better way for us to consume things, and it would naturally lead to people buying higher quality things that last so that they can resell them. And that creates less waste, less disposable products in the market and ultimately gets us closer to having commerce overall be more sustainable over the years."
From Your Site Articles
Related Articles Around the Web