Francesca Billington
Francesca Billington is a general assignment reporter for dot.LA. She's previously reported for KCRW, the Santa Monica Daily Press and local publications in New Jersey. Before joining dot.LA, she served as a communications fellow at an environmental science research center in Sri Lanka. She graduated from Princeton in 2019 with a degree in anthropology.
Venture capitalists last month sunk nearly half a billion dollars into a Southern California defense technology startup whose surveillance towers track migrants along the U.S.-Mexico border.
Anduril Industries, the Irvine-based maker of autonomous drones, towers and small ground sensors, will use the $450 million for acquisitions and build out its AI-powered tech designed for military and border enforcement agencies.
But activists and experts are raising flags about the technology, pointing to privacy violations and civil liberties infringements.
They also question the government's steep investment in the private defense contractors behind it.
"The fact that we're spending money on the border wall also means that we're not investing in the things we all actually need here in the valley," said Norma Herrera, an organizer with the Rio Grande Valley Equal Voice Network.
She pushes back against what President Biden called an "effective and modern border security" system—a bureaucratic apparatus that allocates $1.2 billion for border infrastructure next year (still a drop in the bucket, given the Department of Homeland Security's $52 billion 2022 budget).
Before the pandemic, Herrera knocked on doors in Texas' Starr County to tell residents about the amount of money elected officials were pouring into Trump's border wall. Now, she's learning how to explain the virtual wall, one that's often harder to notice.
Anduril declined to make executives at the company available for interviews.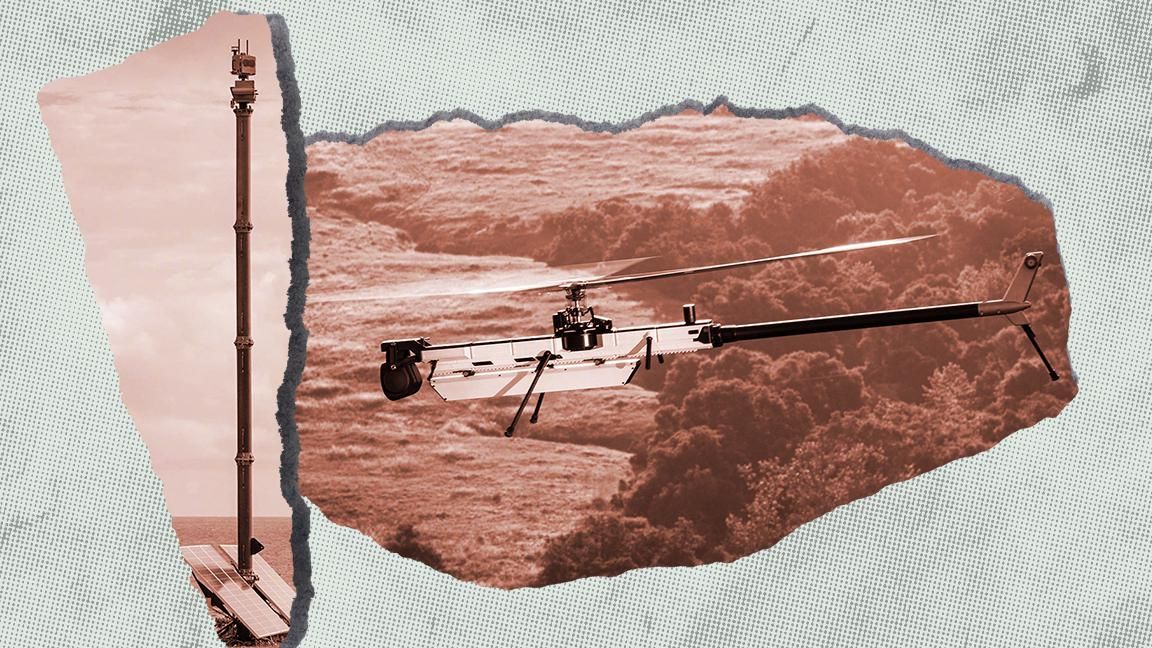 Surveillance on the Border
Over the last decade, the border security and immigration detention industry has ballooned as Democrats and Republicans both funnel more government money into private companies. Between the fiscal years 2017 and 2020, Customs and Border Protection received about $743 million from Congress for tech and surveillance, according to the legal organization Just Futures Law. And in the 2021 fiscal year alone, the Department of Homeland Security received over $780 million for the same purpose.
Anduril's recent project with CBP revolves around a $250 million contract signed under the Trump administration in July of 2020 to set up 200 solar-powered watch towers along the southern border. Of the towers, 60 are up and running as of July 2.
Under Biden's leadership, funding for border technology has become an even bigger priority, said Dinesh McCoy, a legal fellow at Just Futures Law.
"It's in large part a response to coinciding pressures of distinguishing themselves from the Trump years," he said.
Many Democrats back Biden's vision, considering a virtual barrier a far better alternative to the physical border wall Republicans prefer.
"When it comes to proposals for a virtual wall, we're talking about heavy, heavy investments," said Saira Hussain, an attorney at the Electronic Frontier Foundation who specializes in racial and immigrant justice, surveillance and technology.
Government agencies are tapping a number of private companies to install the technology. In 2019, CBP awarded the Israeli defense contractor Elbit Systems $26 million to install surveillance towers along the border.
Then came the administration's 2020 deal with Anduril. Its AI-powered operating system, called Lattice, is designed to distinguish humans from animals along the border and send information to an agent's cell phone. The company has to date received $691 million in venture capital, including $450 million that had backers including Andreessen Horowitz last month. Anduril is now valued at $4.6 billion.
"As with all of our investments, this is a bet not just on the technology (breathtaking) and the market (enormous) but also the people (outstanding)," Andreessen Horowitz co-founder and general partner Marc Andreessen said in a prepared statement.
Marc Andreessen is a longtime investor in Palmer Luckey, Anduril's 28-year-old founder. He backed Luckey's first company — virtual reality startup Oculus — before Facebook bought it for $2 billion in 2014. A few years later, Luckey left following reports that he was funding a far-right political group.
In 2017, Luckey opened Anduril with a band of former employees from Oculus VR and Palantir, the software giant with major contracts with several government agencies.
Eyes Everywhere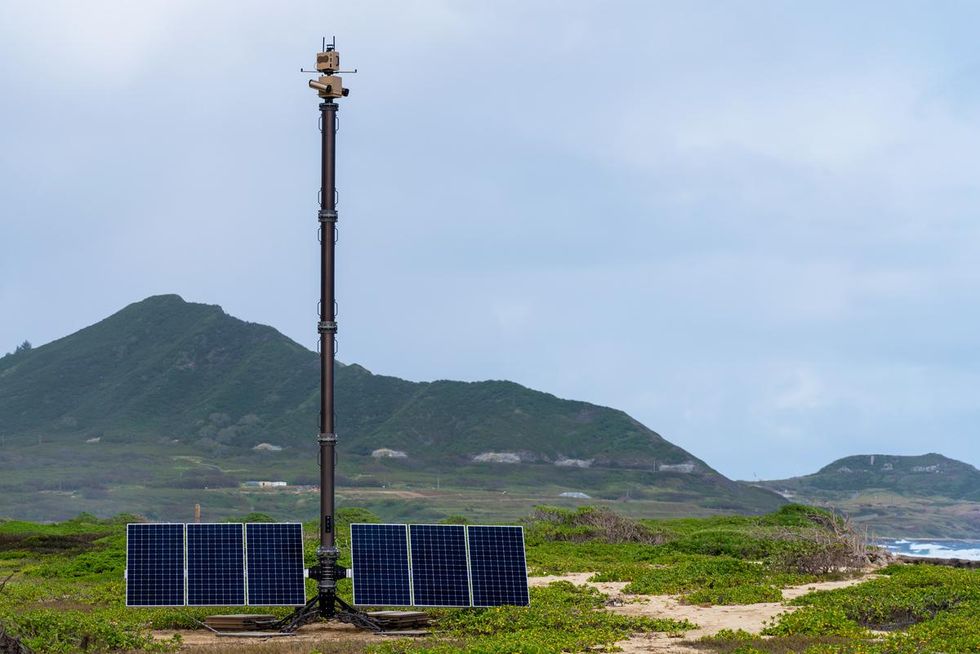 Anduril Border Tower
Along the border, Anduril's 33-foot towers are continuously scanning plots of land about three miles in diameter. They're built to ignore animals — what CBP calls a "false positive" — and light up after detecting movement from people or cars.

The towers are watching "illegal border crossings, human trafficking and drug smuggling," a spokesperson for Anduril said by email.
If a person or group falls out of the camera's vision, AI tells the next tower to pick it back up. Border patrol agents then receive an alert to their cell phones or computers.
The goal is to mimic an agent's pair of eyes, especially in remote and rural spots. As one agent put it, "they see what we can't see on the ground."
They also run on solar power, a feature CBP said avoids the need for new infrastructure that can "complicate the Border Patrol's agreements with many of the private ranchland owners, national parks, and Native Americans' tribal lands where the Border Patrol must work."
Video surveillance drones and towers are puncturing nearly every industry, from homeland security to fast food delivery to monitoring traffic and parking violations along busy streets.
The tech is also raising a flood of questions from academics and legal groups like the Electronic Frontier Foundation and Just Futures Law, all of them worried about the implications of surveillance not only for migrants, but for U.S. residents. In May of 2020, for example, agencies CBP flew a drone over Minneapolis to record protestors following the police murder of George Floyd.
"We know that what's often deployed at the border and what's normalized at the border in terms of surveillance eventually makes its way into the interior of the United States," said Hussain, the attorney from EFF.
The company says it does not use facial recognition or collect identifiable information.
But critics like the ACLU of Texas and other civil liberties groups said it's unclear what data is being collected by private defense contracts like Anduril and how it could be used and shared.
"The border is a testing ground for surveillance elsewhere," said McCoy, the legal fellow at Just Futures Law. "Unfortunately, it's been primarily used to surveill Black and brown folks in the U.S. and abroad."
As the U.S. begins reducing its military footprint in the Middle East, McCoy suspects other military contractors will turn to border surveillance as a new form of profit.
"These tools that were once confined to military contexts have found themselves more and more in local communities," he said.
Anduril, for its part, insists it is providing the government with a crucial security mechanism. "Anduril identifies a security problem," reads a prepared statement forwarded to dot.LA by a company spokesperson, "builds a potential solution, then takes it to the government for potential consideration."
Lead art by Ian Hurley
Editor's note: This article has been updated to clarify that Andreessen Horowitz was involved in Anduril 's$450 million raise round, but was not the sole funder. Additionally, mentions of Anduril's $250 million contract with CBP have been updated to clarify that they were not negotiated with President Trump himself, but rather with members of his administration.
As Amazon Fresh and Instacart race to deliver groceries to your front door, a new kind of shopping experience has quietly joined the market.
Enter Robomart's small fleet of Mercedes vans stocked like convenience stores and guaranteed to show up at your house in under 10 minutes.
In West Hollywood, residents who run out of toilet paper or laundry detergent can pay $2 to hail the miniature stores straight to their home addresses. The pharmacy van's sliding doors open to reveal rows of paper products and over the counter medicine. There's also a snack car stocked with cold soda and candy.
"Who's our target demographic?" said Ali Ahmed, founder and CEO of Robomart. "It's pretty much everyone."
The Santa Monica-based company pitches the car as a robot, but that might depend on how you define "automated." Vans are navigated by drivers who are trained to keep the tinted windows rolled up and wait quietly for customers to browse products.
For contactless checkout, the company relies on radio-frequency identification, or RFID, which uses small sensors that pick up movement from little white tabs taped to each item.
After a shift, drivers bring the vans back to an operating zone where REEF, the company known for managing ghost kitchens, replenishes products and counts inventory.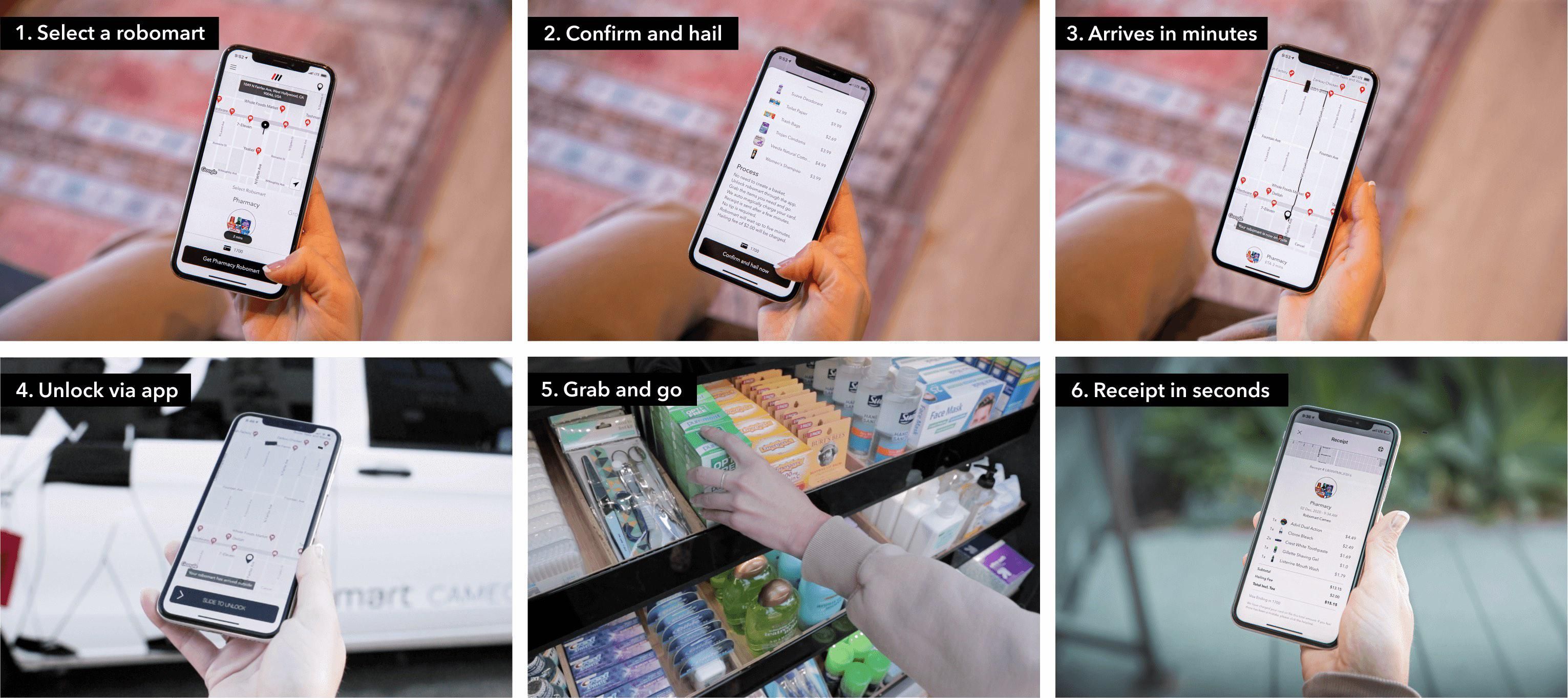 I tried the service out. After hailing the van and waiting a little over eight minutes, my pharmacy Robomart pulled up and I started shopping. The shelves displayed a standard selection of toiletries and medicine cabinet items you might find at a gas station convenience store.
Prices were lower than I expected (the same tube of Colgate toothpaste from the nearest CVS cost $1 more) but variety was limited. And there are still glitches.
The van doors slid shut once I ended my transaction on the app. I idled outside the car for a few extra minutes talking to the Robomart driver when an email arrived listing my purchases, minus a bottle of conditioner I picked up.
Ahmed promptly sent a note to inform me the mistake was a "human error" that he suggested was caused by the Robomart driver. He said my chat threw off the sensors that are supposed to track what customers take. To work properly it requires the driver to leave immediately after the purchase.
He said to fix the problem, he plans on installing a two-way speaker system for customers to chat with the driver or a customer support agent.

Already, there's a small video camera inside each van "as a backup check." Where exactly they're planted and what is done with that footage is unclear.
The van is still somewhat of a beta version and far from what Ahmed first envisioned. His prototype in 2018 was completely self-driving, a dream he's had to put on ice for now as have other delivery and ride hailing services.
Ahmed declined to say how much capital he's raised but said the company is backed by Wasabi Ventures, SOSV, The Automation Fund, Hustle Fund, Archetype Ventures, Hardware Accelerator and W Ventures.
The CEO is eying groceries, deli food and pantry essentials next.
"The alternative, I feel, is actually driving to the store," he said. "We save that entire headache."
From Your Site Articles
Related Articles Around the Web
From her home office in downtown, Miki Reynolds is trying to build an accelerator that looks like Los Angeles.
Reynolds, a tech and digital marketing veteran, founded the nonprofit Grid110 six years ago as an incubator for fashion tech brands. But she soon expanded to help a range of founders find their footing in L.A.'s tech and startup scene. Unlike most accelerators, it doesn't take equity in each company.
"There is no marching towards a demo day performance or presentation," Reynolds said of the 12-week virtual accelerator. "It's really allowing the founders themselves to describe what they're looking to accomplish. Then we try to see how we can help them get there."
Of the 200 companies she's put through the program, 70% are led by women and 70% by a founder of color. Following her mission also means expanding the industry's scope beyond Santa Monica and Venice, the once-default hubs for new companies and investors.
Grid110 runs three to four programs each year. The 15 startups chosen for this round represent a range of industries. Among them is the San Pedro-based biotech company Spira, which uses gene editing on algae to make food dyes and Folkicks, an online marketplace of shoes and clothing for Mexican folk dancers.
Founders in the accelerator hail from across the city from Highland Park to Culver City.
And, Reynolds said, her accelerator is one that "better reflects the city of Los Angeles and the world that we know it as."
"We recognized that most of the community and the events and co-working spaces — even the venture community — were largely centered on the Westside," she said.
Here is a look at Grid110's 21st cohort: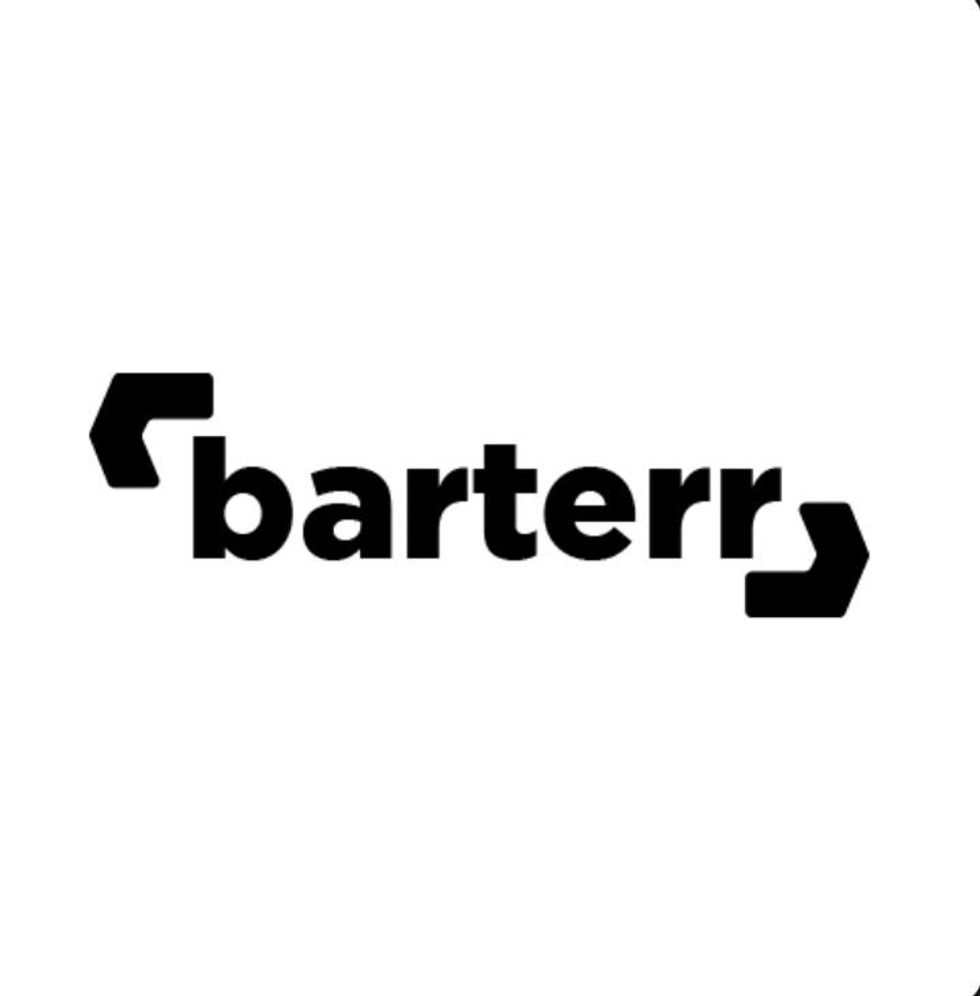 Barterr
Barterr wants to make sneaker trading safer, easier and fairer.
The company acts as a middleman between two users hoping to trade shoes. After agreeing on a trade, users send the shoes to Barterr, which then uses a third-party to authenticate each shoe before sending the shoes to their new owners.
Founder Terrence Whaley told dot.LA that many shoe collectors want to trade their shoes through local Facebook groups or other sneaker forums, but are dissuaded either because they don't know how or receive poor offers.
Barterr hopes to set itself apart from a crowded sneaker marketplace industry with its algorithm to help users identify fair trades, he said.
"People don't know what equal value is," he said. "We want to basically be the single source of truth for what an equal and fair value trade is."
The company currently offers a desktop app, and plans to release IOS and Android apps within the year.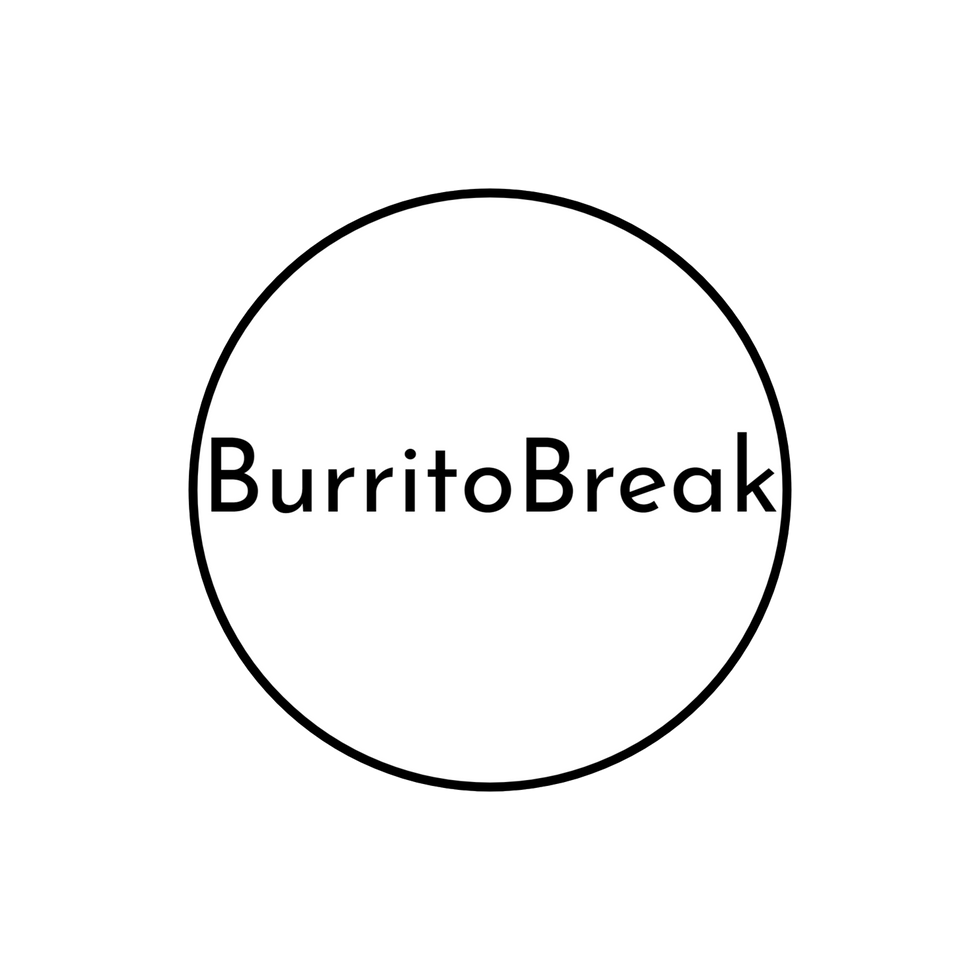 BurritoBreak
Founded by Claudia Barrera and Laura Barrera, two sisters born in Los Angeles and raised in Mexico, BurritoBreak sells small, grab-and-go $2 burritos targeted to both essential workers and office workers in Downtown LA.
The company, which has one brick-and-mortar location and two sidewalk vending locations, was inspired by the food stands the two saw in Mexico that sold food that was both affordable and fresh.
"That's something that was missing here," Claudia Barrera told dot.LA. "And I feel like it's missing all around the country."

Dirty Cookie
Founded by Shahira Marei, Dirty Cookie makes edible shot glasses made out of cookies. The glasses, lined with an interior layer of chocolate, are meant to hold any liquid, from milk to alcohol.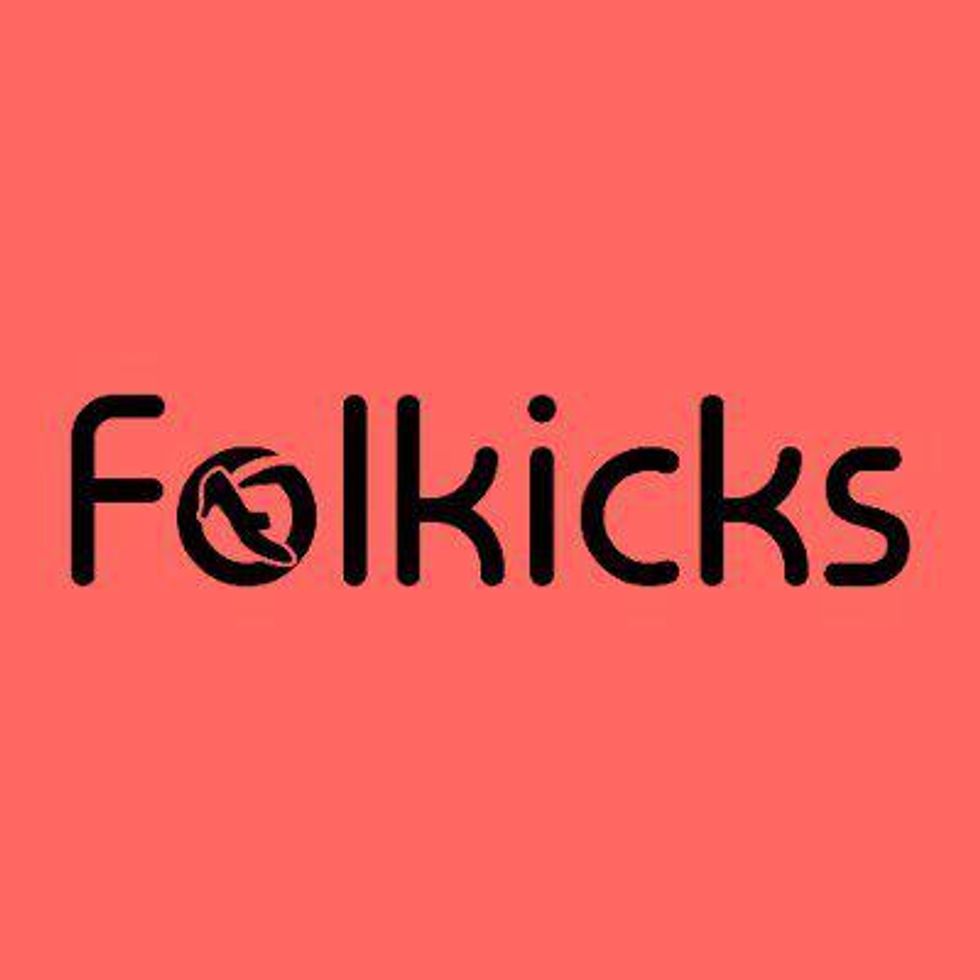 Folkicks
Folkicks wants to help Mexican-Americans who perform Folklorico, traditional Mexican folk dances, reconnect with their Mexican roots. Founded by Rafael Valero, the company sells made-in-Mexican footwear and dancewear to Folklorio dancers in the U.S.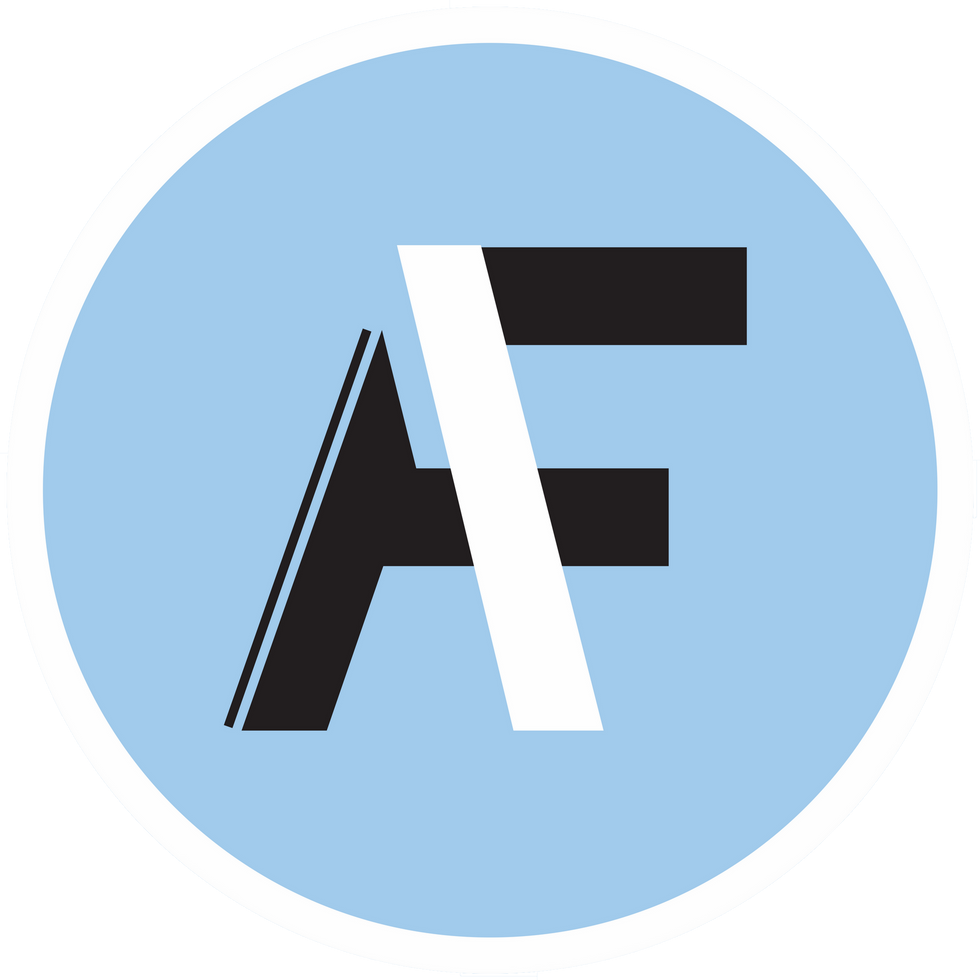 FYBRAA
South Gate-based FYBRAA aims to prevent clothes from reaching the landfill. Founded by Erica Dwerlkotte, the company picks up unwanted clothes for a $5 fee and either resells the clothes on Poshmark or repurposes the clothes as fabric.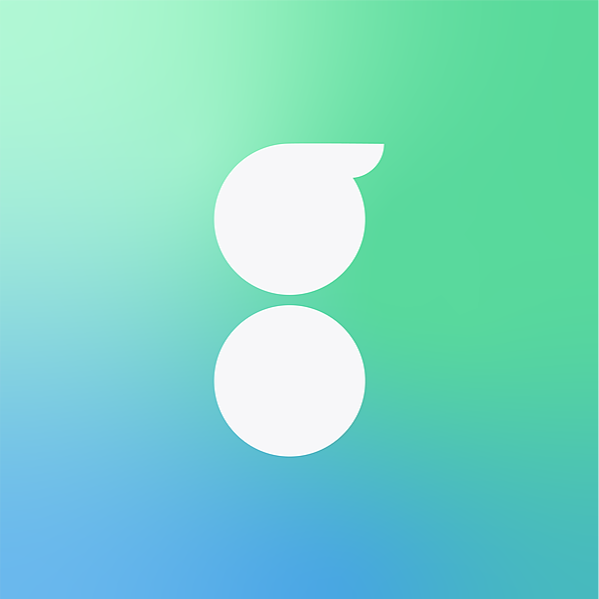 Gthr
Founded by Noah Wossen and Trevor Brown, Gthr is a social media network aimed at cyclists. The company's IOS app lets cyclists find riding partners with similar riding habits, message other riders in the area, post photos and log rides.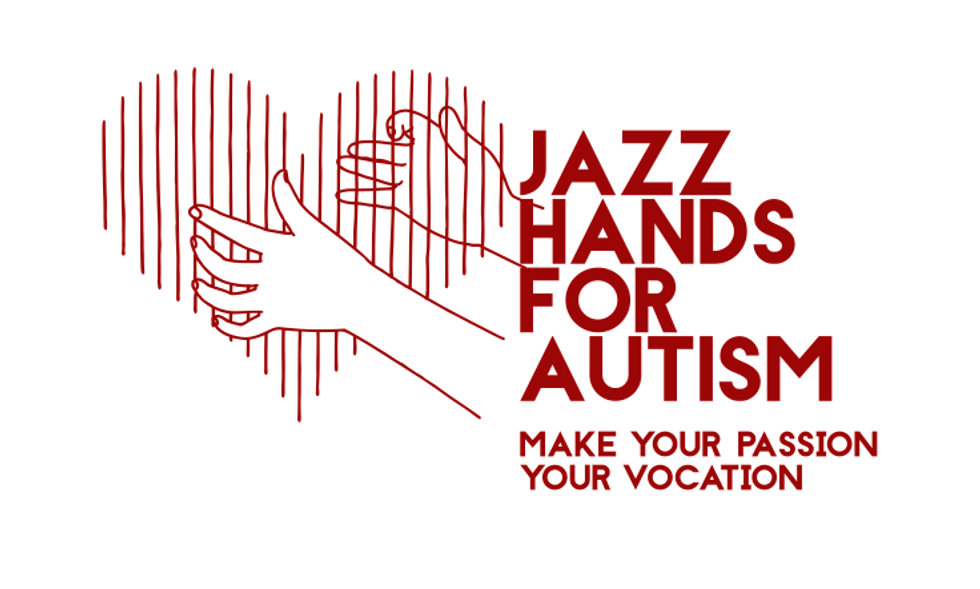 Jazz Hands For Autism
Founded by Ifunanya Nweke, Jazz Hands For Autism is a Culver City-based nonprofit that helps musicians on the autism spectrum get their foot in the music industry through job placement programs, music learning programs and concerts.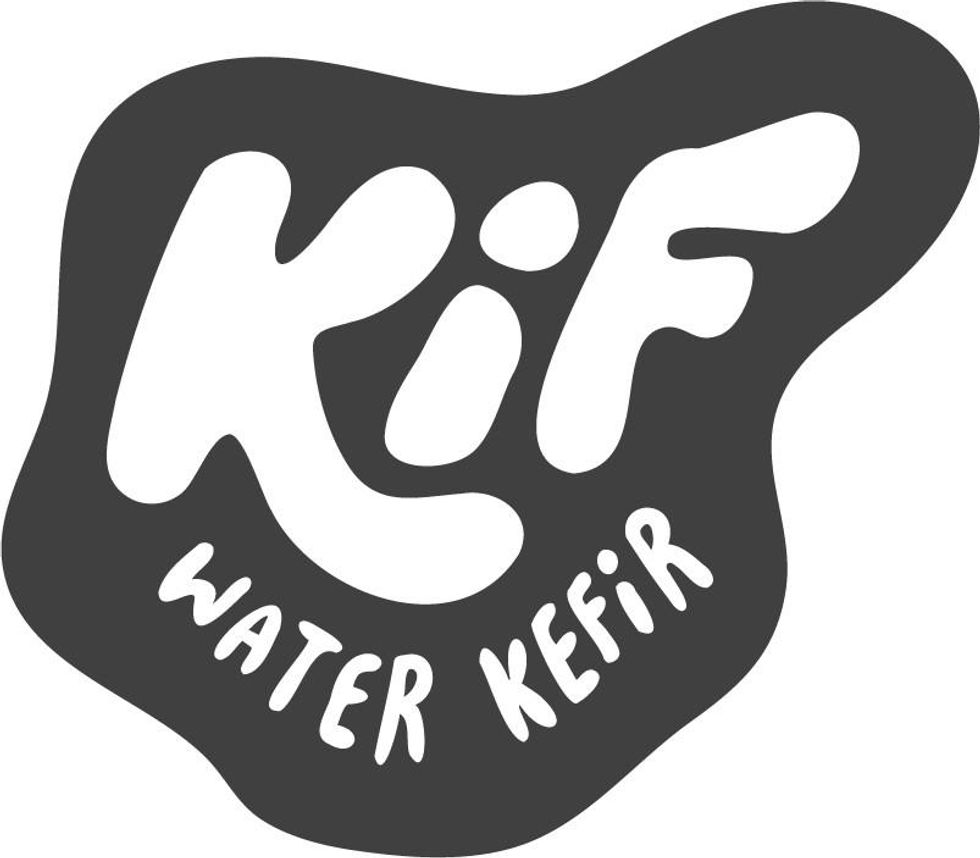 Kif & Co
Founded by Linda Hsu and Caroline Brain, Kif & co sells probiotic fermented soft drinks.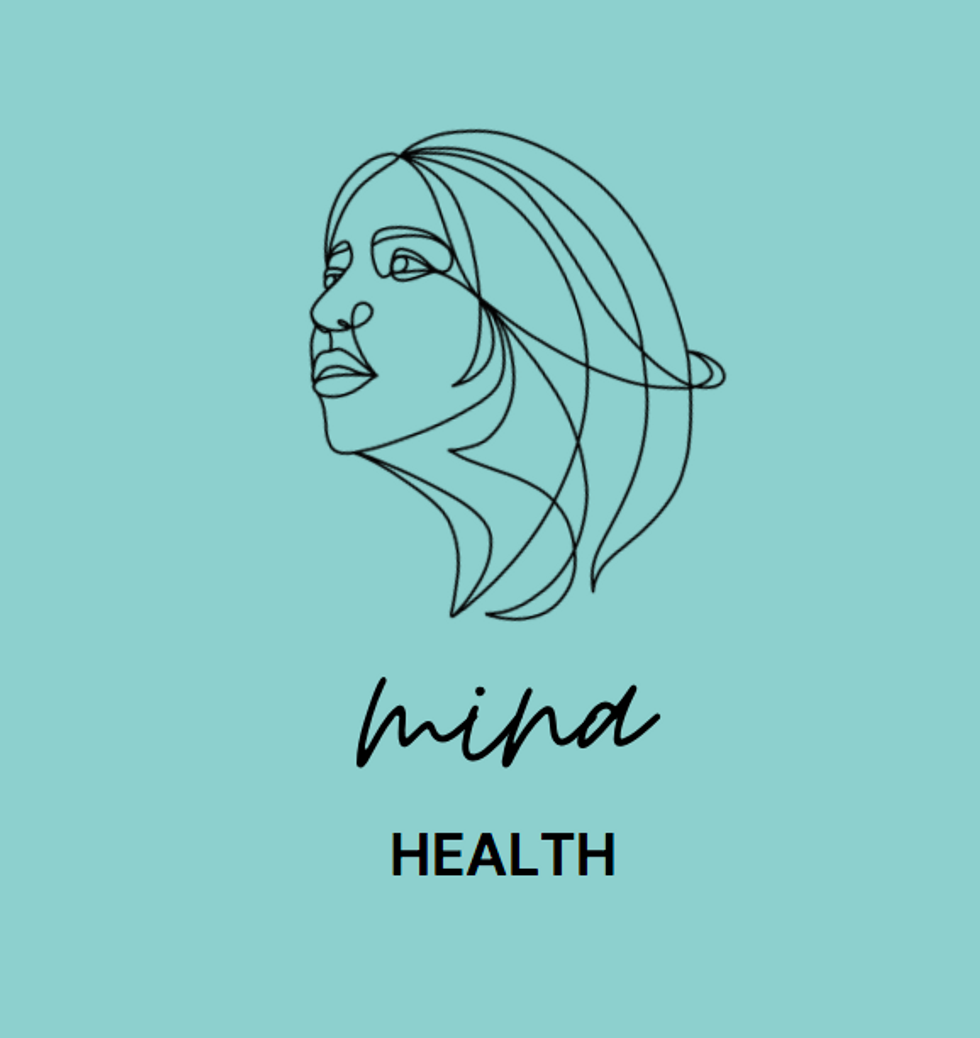 Mina Health
Mina Health bills itself as a one-stop shop for menopause. The company sells at-home menopause test kits, which it says is less expensive and easier to use than lab-run tests. Mina Health is also aiming to provide menopause treatment services.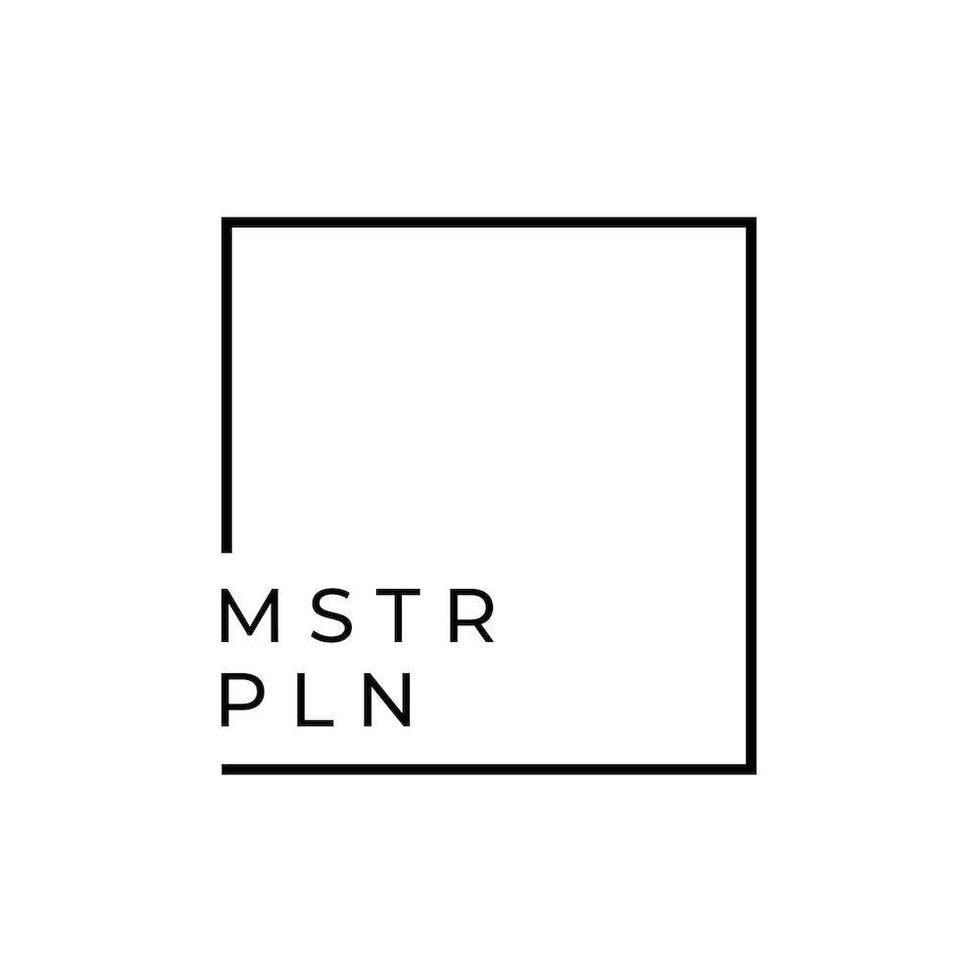 MSTRPLN
After successfully paying off six-figures of student loan debt in two years, founder Aja Dang understands the importance of planners and journals. Her company, MSTRPLN, sells digital and physical planners aimed to help professionals plan their personal, professional and financial lives.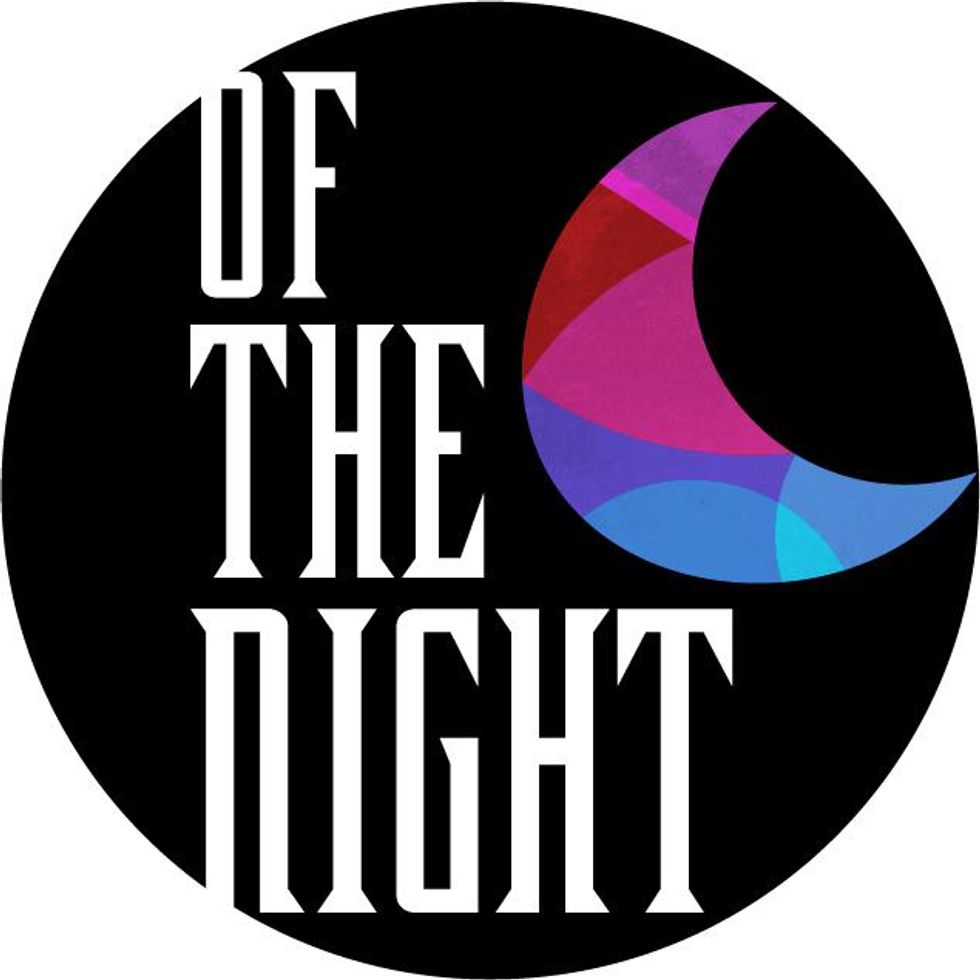 Of The Night
Two friends started Of The Night in the throes of the pandemic to help party animals quarantined at home let loose.
Now, the Los Angeles-based company is hoping to take their party packages nationwide. Founded by Blake Harrison and Courtney Nichols, Of The Night sells "party packages" that include drinks, costumes and activities meant to provide a one-night experience for customers.
Each package is centered around a distinct theme – previous themes have included a garden gnome-themed package and a Prince-inspired Valentine's Day package. The packages are also popular among LGBTQ community, Harrison said, in part because of how eccentric each package is designed to be.
"Frankly, that's who we know and who we are, we've always been involved with the queer space so it was a no-brainer," Harrison told dot.LA.
The company, which first blossomed in Los Angeles, is hoping to grow its market in other major metropolitan cities and begin to tailor their packages to post-pandemic life. Now, Nichols said, the company is also aiming to target people who feel overworked.
"So, everyone," Harrison added.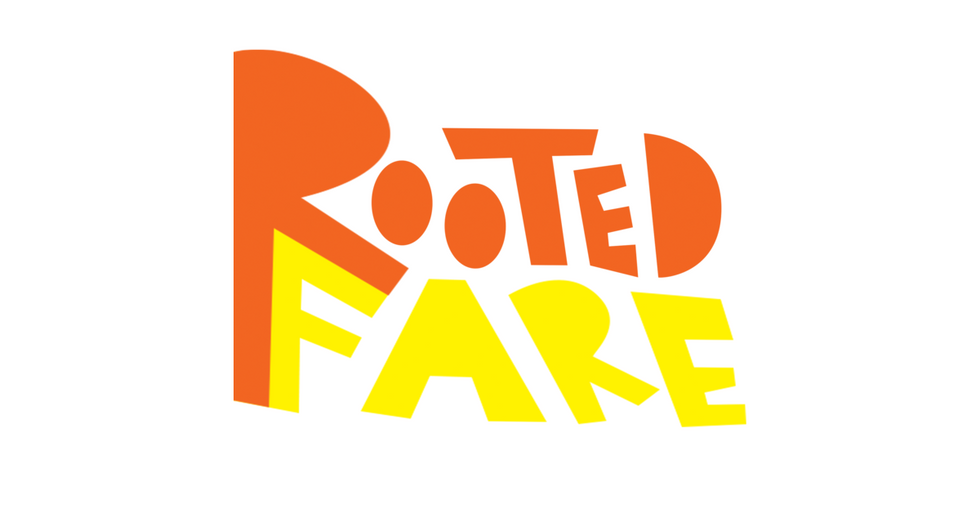 Rooted Fare
Founded by Ashley Xie, the daughter of Chinese immigrants, Rooted Fare wants to help immigrant chefs bring traditional cultural sauces to the market. Rooted Fare partners with immigrant chefs to help them market and commercialize their sauces, and sells the sauces on their site.
Rosecrans Ventures
Founded by Halleemah Nash, Rosecrans Ventures offers career counseling and job placement opportunities for underrepresented early-career workers.
Named after Rosecrans Avenue, a street that runs through Nash's hometown of Compton, the company also works with organizations to help workforces improve their diversity including PUMA, the California Department of Correction and the American Chemical Society.
An increased focus on diversity, Nash told dot.LA, will help empower a Generation Z workforce that is more diverse than previous generations.
"The idea of coaching and placing and empowering meaningful workforces for the underrepresented I think is necessary if we really want to get real about what the future workforce is going to look like," she said. "It's them."

Spira
Based out of San Pedro, Spira uses CRISPR gene editing technology on algae to make dyes for cooking and clothing. Company founders Elliot Roth, Surjan Singh and Pierre Wensel say their process is less resource intensive than other methods to create dyes.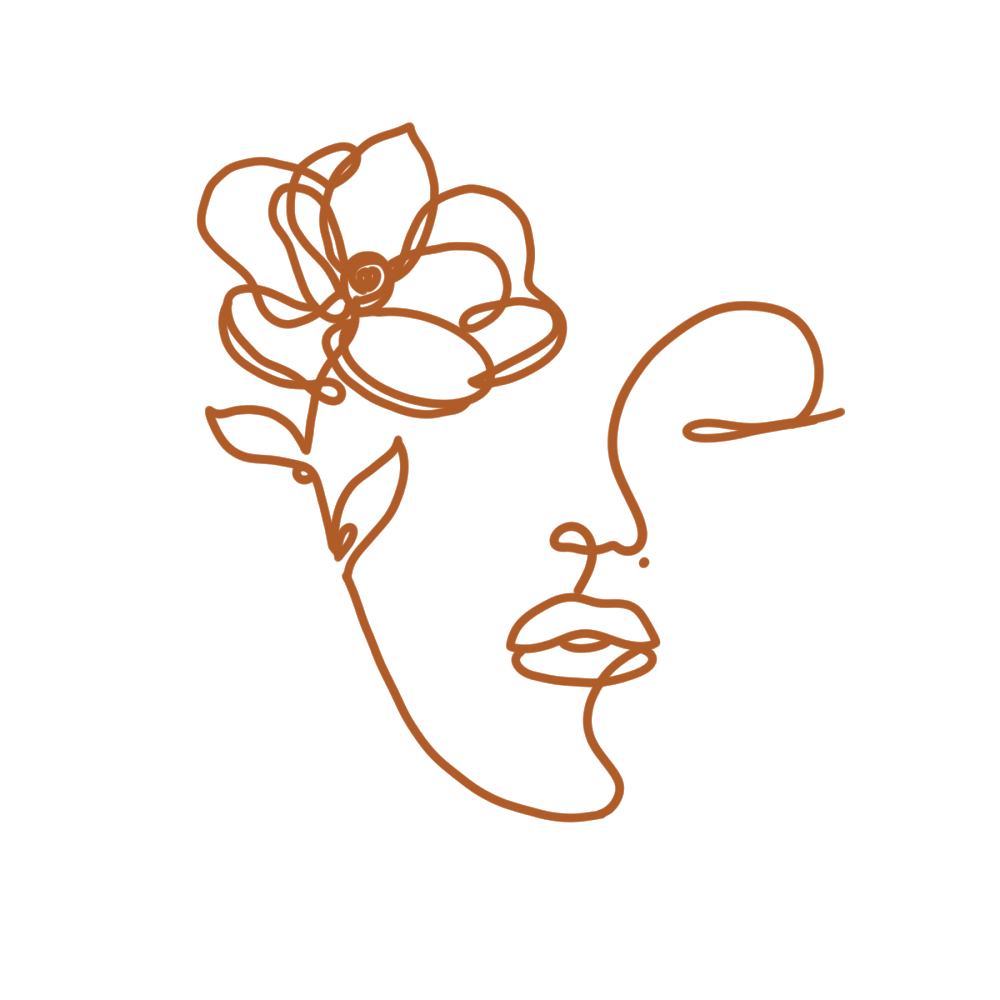 The Petal Effect
The Petal Effect is a Los Angeles-based boutique flower company that sells customizable flower arrangements. Founded by Tobore Oweh, the company offers deliveries, home and office subscription services and other floral installations.
From Your Site Articles
Related Articles Around the Web