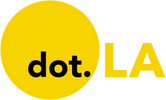 Get in the KNOW
on LA Startups & Tech
X
Francesca Billington
Francesca Billington
Francesca Billington is a freelance reporter. Prior to that, she was a general assignment reporter for dot.LA and has also reported for KCRW, the Santa Monica Daily Press and local publications in New Jersey. She graduated from Princeton in 2019 with a degree in anthropology.
Shutterstock
Sign up for dot.LA's daily newsletter for the latest news on Southern California's tech, startup and venture capital scene.
In recent years, Techstars Los Angeles managing director Matt Kozlov has witnessed local investors pour more and more capital into health care startups across the region. It's this sector—not entertainment or the creator economy—that he hopes to spotlight through the startup incubator's next accelerator program.
Health care, after all, is a difficult market for startups to break into "if you don't have support of the large institutional players," said Kozlov, who helped Cedars-Sinai Medical Center launch a health-tech accelerator in partnership with Techstars several years ago.
On Monday, Techstars L.A. officially unveiled its spring 2022 accelerator class—and in line with Kozlov's belief in the health-tech space's massive potential, five of the 12 companies involved are developing digital health tools.
The 13-week program will bring early- to mid-stage startups from places as far-flung as London, Singapore and Mauritius to the accelerator's new offices in Culver City. After meeting with some 250 mentors and potential investors in the Techstars community, the founders will select a core group of "board members" to help them prepare for a demo day where they'll ideally secure investor capital.
The program offers each startup a $20,000 investment from Techstars L.A. in exchange for a 6% equity stake in their company. By the time it wraps, some founders will have already started fundraising; two companies in the spring 2022 cohort have already closed funding rounds since being accepted, Kozlov noted.
Beyond digital health, the founders selected for the spring class are building hybrid rockets, SaaS companies, proptech applications and services for e-commerce and retail enablement. Kozlov hinted that the accelerator's next cohort, slated to start in September, will center around Southern California's booming aerospace industry.
Here are the startups in Techstars L.A.'s Spring 2022 Class:
Aware Health partners with employers to provide muscle, nerve and joint pain care to their employees.
Bean is a marketplace and workflow management platform for accounting services.
Equatorial Space develops hybrid-engine rockets designed to make space launch more affordable.
E-commerce retailers can integrate GoFlyy's platform to support customers making on-demand deliveries and returns.
Hormona is a digital health startup offering at-home hormone testing and a hormone management platform for women.
Max Retail (formerly SwapRetail) helps independent retailers and brands sell unsold inventory through a market network that includes B2B, B2C and liquidation channels.
Mind-Easy partners with employers to provide their workforce with culturally sensitive mental health resources.
Modal Living designs, manufactures and installs modular backyard dwellings and offices.
Next Generation Quantum is a quantum computing hardware and programming company.
Pear Suite's cloud-based platform that assesses "social drivers of health" for older adults.
Rwazi is a data services company providing organizations with on-ground data on products, services and activities from Africa.
SQUID iQ is a SaaS company offering hospitals a health care technology management platform for medical devices.
From Your Site Articles
Related Articles Around the Web
Photo by Eric Zassenhaus
A new creator economy startup wants to build a "metaverse hub" in the heart of Downtown Los Angeles.
On Tuesday, New York-based startup Emcee announced plans to buy the 1.1-million-square-foot Broadway Trade Center, a historic building in Downtown L.A. that once housed the city's first department store but has been vacant for nearly a decade. Emcee says it wants to turn the building into the "Emcee Studio," a tech hub and shopping center complementing its ecommerce and creator economy platform.
Emcee's founder and chief executive, John Aghayan, told dot.LA that he expects to close the transaction by April. (The company did not disclose the purchase price.) Aghayan envisions the six-block-long building as a retail destination and co-working space that would accompany Emcee's to-be-developed metaverse platform.
"We decided to buy real estate to bring under one roof tens of thousands of creators, innovators, private companies, startups and public companies," Aghayan said.
Emcee's plan is to lure a combination of software developers, entrepreneurs and designers to the Downtown space, which it says will house a hotel, member-exclusive rooftop pool, restaurant and one floor of co-working offices. The company wants the ground floor to operate like a futuristic shopping mall where in addition to physical storefronts, brands will maintain an augmented reality presence letting shoppers browse and buy online.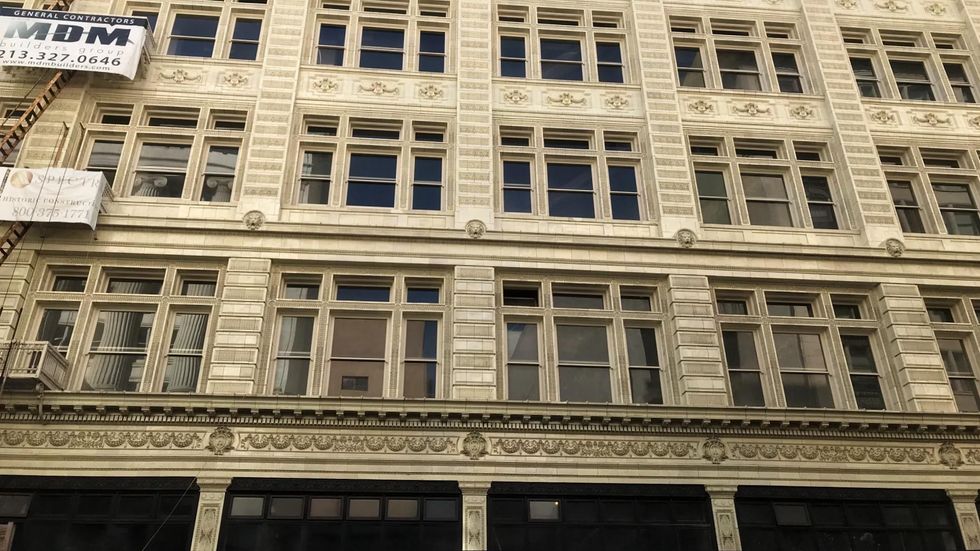 Built in 1907, the building once stood as Hamburger's Department Store; it staffed about 1,200 employees and housed its own post office, public library and auditorium.Photo by Eric Zassenhaus
Emcee's acquisition of the property is being financed by outside investors, none of whom the startup disclosed. Waterbridge Capital currently owns the property; the investment firm is helmed by Joel Schreiber, an early WeWork investor who backed Emcee's $6 million seed round in December.
"This is the hottest location in Downtown L.A.," Schreiber told dot.LA.
Once the deal goes through, Emcee plans on commencing work on the redevelopment—though the company declined to pinpoint a specific date when construction might begin.
Emcee was founded in 2021 as an ecommerce platform that relies on internet influencers to promote and market brands. Emcee's influencers earn up to 30% commission for every purchase made on the platform. Users can also sell personal items through its marketplace, similar to the shopping platform Depop.
Emcee's purchase of the Broadway Trade Center is just one in a string of metavere-related expansions that the startup is plotting. Next year, it expects to roll out Emcee City, which it describes as a "fully functional immersive world, bridging IRL and digital landscapes to redefine social interaction, commerce and entertainment."
The company also plans to introduce its own cryptocurrency, the $EMC token, by March. Consumers will be able to spend the currency on Emcee's platform or, eventually, at physical stores located within the Emcee Studio building in Downtown L.A. Before opening the studio, Emcee will launch avatar functions and a 2D map for users to "start investing and buying virtual real estate," Aghayan said.
If construction proceeds as anticipated, Aghayan's company could successfully transform the expansive, historic property back into a retail destination. Built in 1907, the building once stood as Hamburger's Department Store; it staffed about 1,200 employees and housed its own post office, public library and auditorium. The May Department Stores Company acquired Hamburger's in 1923 and operated the building for more than half a century before moving out in 1986, at which point it was renamed the Broadway Trade Center.
In 2014, Waterbridge Capital and Continental Equities bought the property for $130 million with plans for a high-end redevelopment: a 200-room hotel, office space, luxury retail and a rooftop featuring bars and restaurants. Waterbridge oversaw basic construction and restorations to the building and hired L.A.-based Omgivning Architects to help design the new space.
But Waterbridge has yet to deliver on its initial plans. Schreiber, Waterbridge's founder and CEO, said the firm has been "looking for the right tech enterprise to help us execute on this vision."
"We had interest from very large tech companies—the largest tech companies in the world—to take the space," Schreiber said, though he did not name which ones. "But this is not what the vision was—just to buy a building and put in a tech tenant."
Aghayan is now hoping he can deliver on Schreiber's vision.
"Santa Monica, Marina del Rey and Venice are attracting gaming, NFTs, crypto," Aghayan said. "This is making Downtown the center to track all this talent and community."
From Your Site Articles
Related Articles Around the Web
Image from Grid110
Before pitching to investors and venture capital firms, some founders will scrape together capital from people they know—a category of early-stage funding known as the "friends and family" round.
But most founders—especially those from communities that are underrepresented in tech—don't have access to such a moneyed personal network. For those without backing from friends and family, getting that initial investment can be a grueling, sometimes impossible, task.
Grid110, a Los Angeles-based nonprofit, wants to help level the playing field.
The incubator launched its first national "Friends & Family" cohort this month for 20 early-stage startups through a partnership with Slauson & Co., an early-stage venture capital firm based in L.A. and focused on economic inclusion.
"We felt that there was an opportunity to kind of reframe this concept of 'friends and family,' and not just from a capital standpoint," Grid110 CEO Miki Reynolds told dot.LA. "The capital is very much needed, but there's also this access to networks and resources and education."
Neither Slauson nor Grid110 will take equity in the 20 startups. Instead, they're giving each founder a $20,000 non-dilutive cash grant, with the chance to earn more throughout the 12-week virtual program. The accelerator will provide the cohort's entrepreneurs with mentorship and coaching from executives including Sequoia Capital partner Jim Goetz, former TaskRabbit CEO Stacy Brown-Philpot and Jonah Peretti, Buzzfeed's co-founder and CEO.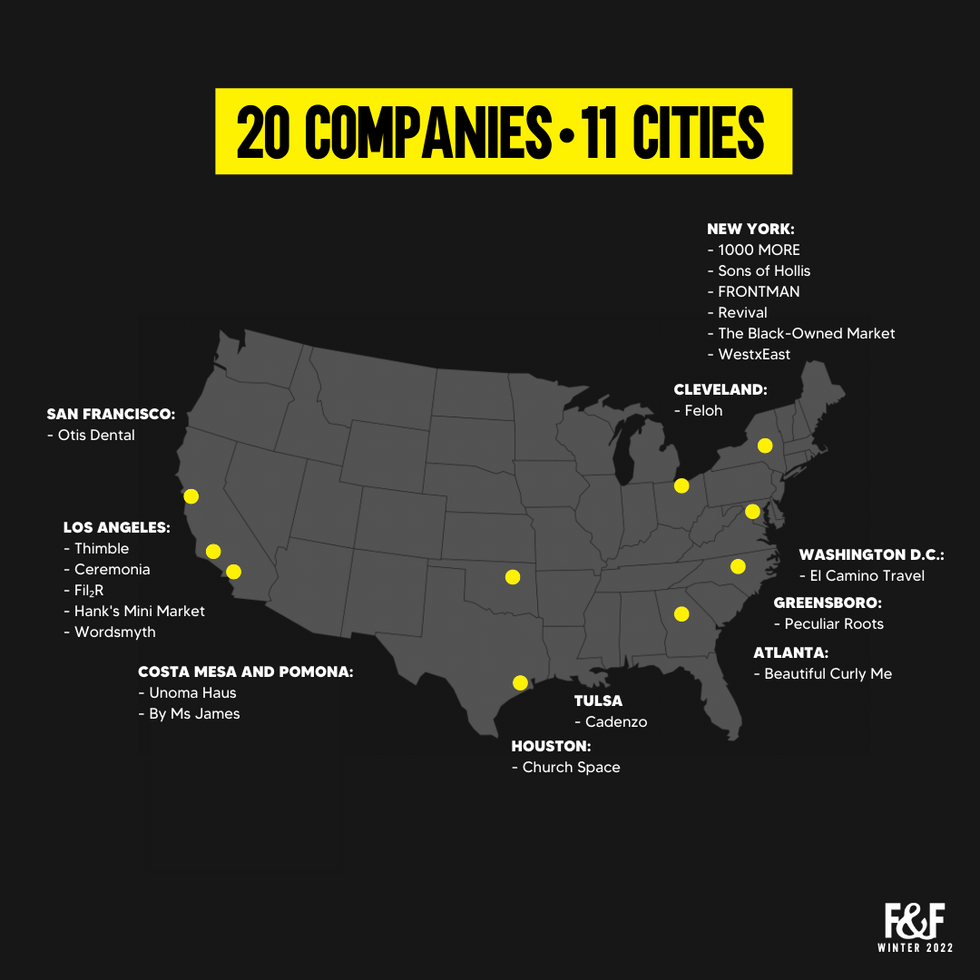 A map of the startup companies in Grid110 and Slauson & Co.'s 'Friends & Family' program.
Geotz, Ron Conway of San Francisco-basd seed fund SV Angel, the Annenberg Foundation and the Schultz Family Foundation all donated capital to finance the cohort. The program received nearly 600 applications from 38 states, making it Grid110's first national cohort. It is also an exceptionally diverse cohort; each company has a founder who identifies as Black, Latinx, Asian or Pacific Islander, while 75% have a woman founder.
"There's so much under-accessed value in some of these communities that, if given the right investment and guidance, you can really see the return a lot of VCs are looking for," said Kibi Anderson, whose startup Wordsmyth—which helps media, film and advertising firms hire writers of color—is one of five L.A.-based companies in the program.
Not every member of Grid110's cohort is necessarily tech-focused. Other L.A. companies include the South L.A. grocery market Hank's Mini Mart and Thimble, a brand of numbing patches designed to reduce patients' pain and anxiety during procedures involving needles.
"There's a lot of pressure to raise from VCs," said Thimble CEO Manju Dawkins, whose company raised pre-seed funding late last year. "That's good for a lot of companies, that may be good for us, but it's difficult."
A look at the statups in Grid110's 2022 cohort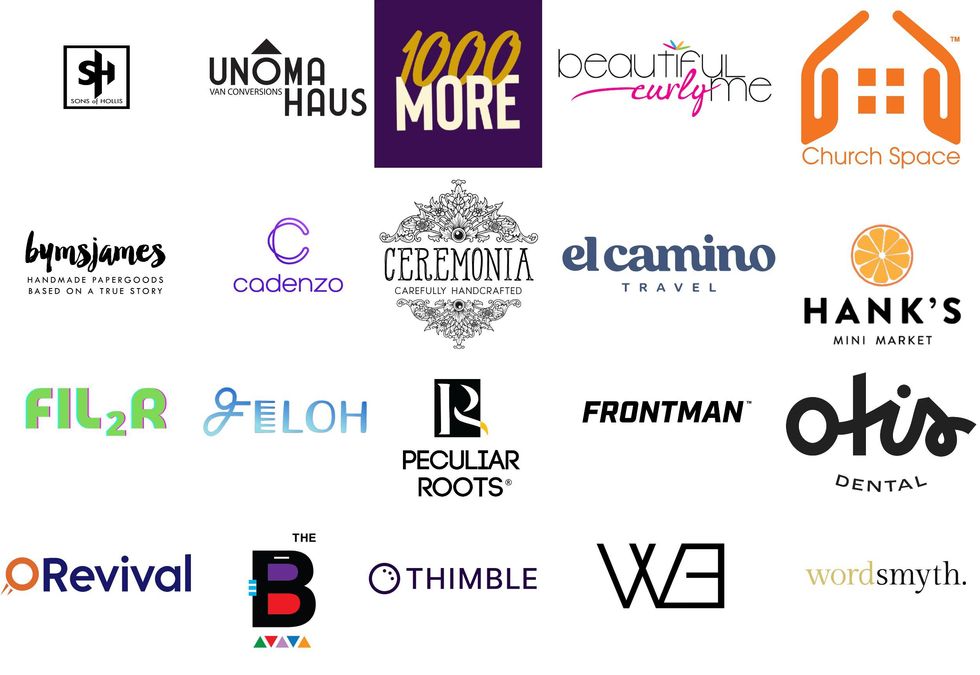 Here are the startups in the Friends & Family Winter 2022 cohort:
From Your Site Articles
Related Articles Around the Web