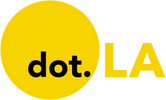 Get in the KNOW  
  on LA Startups & Tech  
X
Cameron Venti | Unsplash
Wonder Ventures Launches $31 Million Fund Focused Exclusively on LA Startups
Pat Maio
Pat Maio has held various reporting and editorial management positions over the past 25 years, having specialized in business and government reporting. He has held reporting jobs with the San Diego Union-Tribune, Orange County Register, Dow Jones News and other newspapers in Ohio, West Virginia, Maryland and Washington, D.C.
09:00 AM | January 13, 2022
After hitting the jackpot with hometown bets like shopping app Honey, Los Angeles venture capital firm Wonder Ventures is doubling down with a new early-stage fund focused exclusively on L.A. startups.
Santa Monica-based Wonder has raised $31 million for its new venture fund, founder and managing partner Dustin Rosen told dot.LA. The new fund is double the size of the $15 million pre-seed fund that Wonder raised in 2018, and like that one it will target fledgling L.A.-based startups that Rosen believes are too easily overlooked by larger VCs.
---
"The L.A. ecosystem is really mature as far as a place to build technology companies, and more capital than ever is coming into L.A. to fund our companies as they grow and scale toward an IPO," Rosen said, noting that Wonder already deploys more than 90% of its capital in Southern California-based ventures. "We still believe that the earliest stage is underfunded—pre-traction and pre-seed. That stage is the hardest time to raise and get elite investors, and that explicitly is what Wonder does."
Rosen pointed to an eclectic group of more than 60 L.A.-based founders and tech executives who have invested in its latest fund, including those from current and former Wonder portfolio companies like Clutter, Tala, and Honey. Other investors from local startup success stories like Snap, GoodRx, and Dollar Shave Club also pitched in.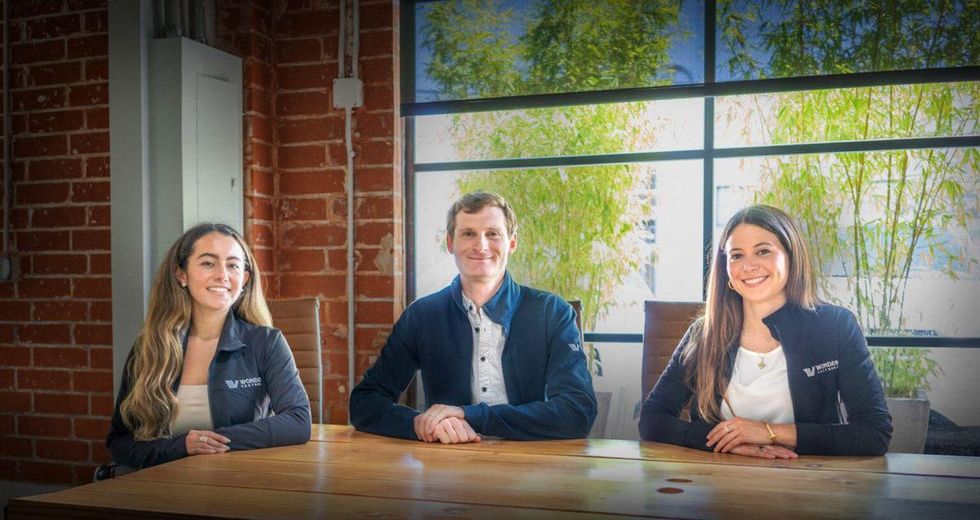 Fom left to right: Valentina Rodriguez, senior investor; Dustin Rosen, managing partner; and Taylor Bolhack, head of platform and community for Wonder Ventures. Courtesy of Wonder Ventures
Among the first companies to be funded by the new vehicle is RealAppeal, a Santa Monica-based startup that finds savings in homeowners' property tax assessment bills through an appeals process. Rosen said he filed his own appeal on the company's website as its founders made their pitch to him on the phone. "I hope to save thousands of dollars," he noted.
Among Wonder's most successful investments to date has been Honey, the ecommerce rewards app that PayPal acquired for $4 billion in 2019. The VC's initial early-stage investment in the Arts District-based startup returned an exit worth more than Wonder's entire $5 million first fund, according to Rosen.
The firm's largest portfolio holding today is WhatNot, the Marina del Rey-based livestream auction marketplace that raised more than $220 million in venture capital last year on the way to reaching a unicorn valuation of $1.5 billion. That investment has proven even more lucrative than its bet on Honey; Rosen noted that the current value of Wonder's stake in WhatNot is "worth more than the entire [$15 million] second fund."
In addition to launching the new fund, Wonder has made two new hires to help oversee its portfolio of nearly 80 companies. Valentina Rodriguez, formerly an analyst and trader with Morgan Stanley, has joined the venture firm as a senior investor, while Taylor Bolhack, previously with Santa Monica-based micromobility operator Bird, has been named head of platform and community.
Wonder Ventures isn't the only L.A-based VC firm targeting local seed and pre-seed startups. After five years with San Francisco-based Crosslink Capital, investor Joe Guzel has launched a fintech-focused early-stage fund with McLain Southworth called Haven Ventures, Guzel told the LA Venture podcast this week.
Pat Maio
Pat Maio has held various reporting and editorial management positions over the past 25 years, having specialized in business and government reporting. He has held reporting jobs with the San Diego Union-Tribune, Orange County Register, Dow Jones News and other newspapers in Ohio, West Virginia, Maryland and Washington, D.C.
03:49 PM | October 14, 2022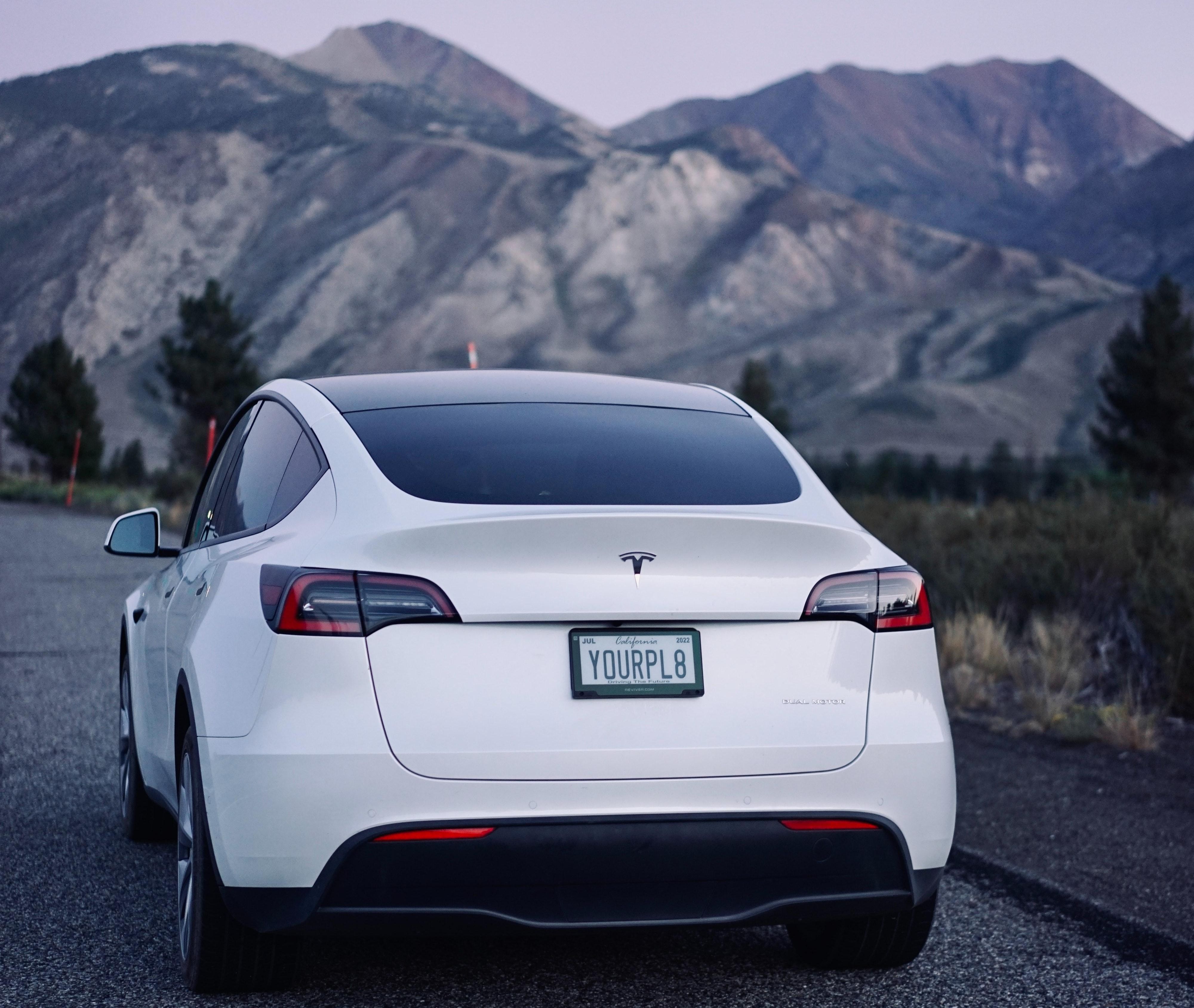 Thanks to a new bill passed on October 5, California drivers now have the choice to chuck their traditional metal license plates and replace them with digital ones.
The plates are referred to as "Rplate" and were developed by Sacramento-based Reviver. A news release on Reviver's website that accompanied the bill's passage states that there are "two device options enabling vehicle owners to connect their vehicle with a suite of services including in-app registration renewal, visual personalization, vehicle location services and security features such as easily reporting a vehicle as stolen."
Reviver Auto Current and Future CapabilitiesFrom Youtube
There are wired (connected to and powered by a vehicle's electrical system) and battery-powered options, and drivers can choose to pay for their plates monthly or annually. Four-year agreements for battery-powered plates begin at $19.95 a month or $215.40 yearly. Commercial vehicles will pay $275.40 each year for wired plates. A two-year agreement for wired plates costs $24.95 per month. Drivers can choose to install their plates, but on its website, Reviver offers professional installation for $150.

A pilot digital plate program was launched in 2018, and according to the Los Angeles Times, there were 175,000 participants. The new bill ensures all 27 million California drivers can elect to get a digital plate of their own.
California is the third state after Arizona and Michigan to offer digital plates to all drivers, while Texas currently only provides the digital option for commercial vehicles. In July 2022, Deseret News reported that Colorado might also offer the option. They have several advantages over the classic metal plates as well—as the L.A. Times notes, digital plates will streamline registration renewals and reduce time spent at the DMV. They also have light and dark modes, according to Reviver's website. Thanks to an accompanying app, they act as additional vehicle security, alerting drivers to unexpected vehicle movements and providing a method to report stolen vehicles.
As part of the new digital plate program, Reviver touts its products' connectivity, stating that in addition to Bluetooth capabilities, digital plates have "national 5G network connectivity and stability." But don't worry—the same plates purportedly protect owner privacy with cloud support and encrypted software updates.

5 Reasons to avoid the digital license plate | Ride TechFrom Youtube
After the Rplate pilot program was announced four years ago, some raised questions about just how good an idea digital plates might be. Reviver and others who support switching to digital emphasize personalization, efficient DMV operations and connectivity. However, a 2018 post published by Sophos's Naked Security blog pointed out that "the plates could be as susceptible to hacking as other wireless and IoT technologies," noting that everyday "objects – things like kettles, TVs, and baby monitors – are getting connected to the internet with elementary security flaws still in place."
To that end, a May 2018 syndicated New York Times news service article about digital plates quoted the Electronic Frontier Foundation (EFF), which warned that such a device could be a "'honeypot of data,' recording the drivers' trips to the grocery store, or to a protest, or to an abortion clinic."
For now, Rplates are another option in addition to old-fashioned metal, and many are likely to opt out due to cost alone. If you decide to go the digital route, however, it helps if you know what you could be getting yourself into.
Steve Huff
Steve Huff is an Editor and Reporter at dot.LA. Steve was previously managing editor for The Metaverse Post and before that deputy digital editor for Maxim magazine. He has written for Inside Hook, Observer and New York Mag. Steve is the author of two official tie-ins books for AMC's hit "Breaking Bad" prequel, "Better Call Saul." He's also a classically-trained tenor and has performed with opera companies and orchestras all over the Eastern U.S. He lives in the greater Boston metro area with his wife, educator Dr. Dana Huff.
steve@dot.la
08:00 AM | October 21, 2022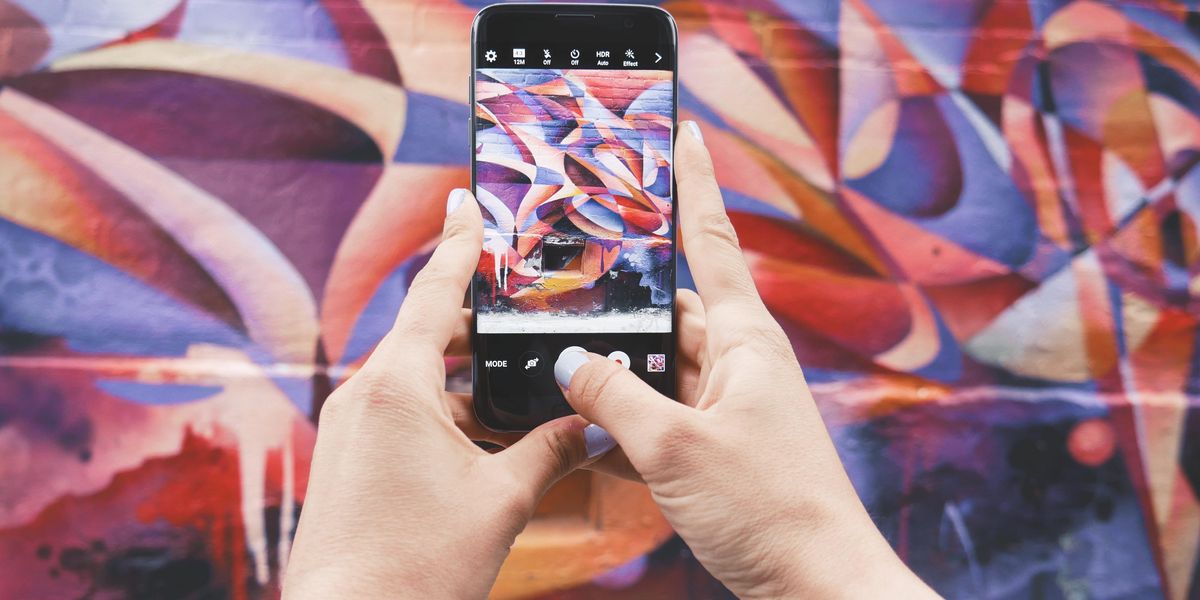 Anasofia Gomez spends her early mornings filming herself journaling, picking up coffee and getting ready for the day. By 9 a.m., she's ready to start her full-time job as a social media marketer.

The Los Angeles-based creator is just one of the 53% of non-professional creators in the United States who maintain a full-time job while also creating monetized content. Colloquially speaking, Gomez is considered a micro-influencer—creators with followers that range from 1,000 to 100,000.
Gomez treats her content creation as a second job: she starts her day at 6 a.m. just to film her content, which often features her outfits and local recommendations, and ends her days at 11 p.m. by posting her daily video. This level of dedication has earned Gomez almost 38,000 TikTok followers and partnerships with brands like perfume company Dossier and FitOn—a fitness app.
Jon Davids, the CEO of influencer marketing company Influicity, says brands often partner with micro-influencers to create a larger volume of content. Similar to their partnerships with normal influencers, companies will send micro-influencers free products in exchange for a promotional video. Depending on the influencer, some companies will pay over $200 per video.
The difference, of course, is that since companies can pay micro-influencers less, they'll get more content for their money. For example, he says a mega-influencer may charge $5,000 for one video, while companies can take that same budget and work with roughly 30 micro-influencers.
"You can get lots and lots and lots of content without paying massive amounts of money for it," Davids says. "And, frankly, the supply is just there."
But Gomez says the money is often inconsistent. A month-long deal can briefly boost her income, but that doesn't guarantee a partnership for the upcoming months. The inconsistency isn't without its benefits, however. Gomez says that since she doesn't rely on these partnerships for income, she can be more particular about what companies she works with.
Gomez has even turned her micro-influencing, work-life balance into content. Her series documenting her attempts to make the most of her time outside of work has taken off. Gomez's first video about her "promise to get off the couch and seize life" has over 10 thousand likes. As such, she's since maintained a series of videos focused on how she uses her time outside of work.
In fact, the "5 to 9" trend, which features people showing off their detailed routines before and after work, often with homemade meals and elaborate skincare routines, can get creators thousands of views. Other micro-influencers highlight content specifically about their careers: lawyers translate legal jargon, nurses discuss their work hours and teachers share their classroom management strategies. Which is to say, for many non-professional creators, quitting their full-time job would likely alter their content and potentially alienate their audience.
To that end, Davids says, these niche communities, such as influencers who make content about engineering or waste management, are often where micro-influencers thrive.
"The micro-influencers that we have today really didn't exist five or six years ago," Davids says. "People who had very, very small audiences on social weren't doing it to have any kind of professional presence—they were just kind of creating content for their friends and family."
Which is why, Davids adds, amateur content creators can actively engage their followers on a more personable level than many mega-influencers.
Nonetheless, Gomez has thought about pursuing content creation full-time. But, she finds that she enjoys the security her traditional job provides compared to the lack of financial consistency from her influencing endeavors.
"You just never know what the future is with social," Gomez says. "I think you really do have to be in a really good place [financially] to be able to say, 'I'm going to quit my job and just do content creation.'" Amen.
Kristin Snyder
Kristin Snyder is dot.LA's 2022/23 Editorial Fellow. She previously interned with Tiger Oak Media and led the arts section for UCLA's Daily Bruin.
https://twitter.com/ksnyder_db