march capital partners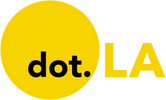 Get in the KNOW
on LA Startups & Tech
X
march capital partners
Our second Virtual Pitch Showcase was devoted to startups in the gaming industry. Founding entrepreneurs from Artie, Squab Gaming and RCT Studio pitched to Peter Levin, managing director at Griffin Gaming Partners and Gregory Milken, managing director at March Capital Partners.
About the Companies
Artie is a platform for next-gen interactive content that is hyper-personalized, exponentially engaging, and can be shared and played instantly inside of popular apps like Instagram, Facebook, Snapchat, Twitter, YouTube, and Twitch, with no app download or integration needed. Our team includes AI scientists, engineers, and interactive storytellers from Activision/Blizzard, Infinity Ward, Disney, DreamWorks Animation, Snap, Mozilla, and Facebook. Our seed investors include Scooter Braun's Raised in Space, Jeffrey Katzenberg's WndrCo, Founders Fund, Warner Music Group, Shrug Capital, YouTube co-founder Chad Hurley, angel investor Cyan Bannister, and top executives from Twitter, Amazon, and Square.
rct studio is a next-generation creative studio and interactive entertainment company, harnessing the latest in Artificial Intelligence to offer truly immersive VR experiences. Powered by the company's Morpheus engine, the technology instantly mines millions of data points from a vast repository of storylines and human behaviors to create realistic stories with an almost infinite amount of endings. With the ability to slash production costs and development time, whilst unleashing boundless creativity, rct is revolutionizing the way people tell and consume stories.
Squab Gaming is a marketplace for video game players to hire on-demand gaming partner in 3 clicks. Gamers can easily find their perfect teammates at anytime. Squab Gaming also provides expert players an opportunity to make money from the games they are good at. Squab Gaming essentially fills the gap in the current esports ecosystem and makes it more sustainable.
About the Judges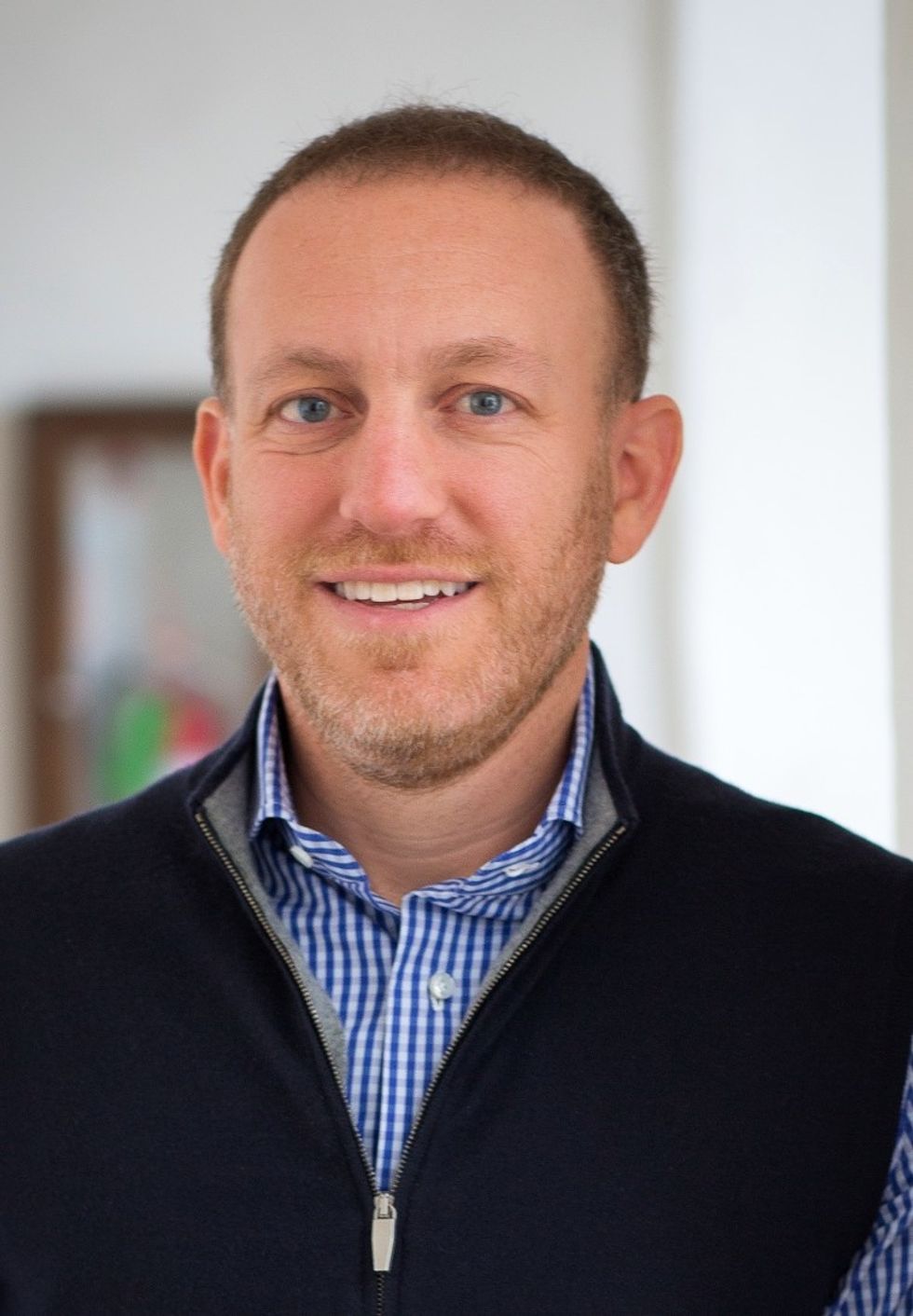 Gregory Milken
Gregory Milken is a Managing Director at March Capital Partners, where he focuses on investments in gaming. Gregory has led March Capital's investments in broadcasting solution Genvid Technologies, esports organization Immortals Gaming Club and game developers Nifty Games, Dorian and Knock Knock.
Prior to March, Gregory was an active angel investor for companies such as Viagogo and Small Giant Games. Gregory has over 15 years of entrepreneurial and operational experience. He was the co-founder and COO of AltEgo, a cloud-based technology and gaming company. Prior to his work in technology, he worked in strategy and operations for Knowledge Universe Education, new business development at Warner Bros. in Hong Kong and London, and at Twentieth Century Fox.
Actively involved in philanthropy, Gregory currently serves on the Board of Overseers for Penn's Graduate School of Education as well as on the boards of the Milken Institute and the Milken Family Foundation.
Gregory received his M.B.A. and M.A. in International Policy Studies from Stanford University, as well as a B.A. in Asian Studies and a B.A. in International Relations from the University of Pennsylvania.
Peter Y. Levin
Peter serves as Managing Director at Griffin Gaming Partners, an early and late stage investment vehicle singularly focused on the video game sector.
Prior to Griffin, Levin served as President of Interactive Ventures, Games & Digital Strategy at Lionsgate.
He is the former CEO & Co-founder of Nerdist Industries, a multi-platform creator of genre and popular-culture content, as well as the former Co-President of Digital Strategy at Legendary Entertainment.
Nerdist Industries was acquired by Legendary Entertainment in July of 2012. Levin serves as Chairman of Immortals Gaming Club and serves on the Board of Directors of N3TWORK, Wizard Labs and Next Games. He also serves on the Los Angeles Sports & Entertainment Commission Board of Directors.
Previously, Levin was founder and co-owner of the 2006 World Champion Chicago Rush of the Arena Football League. He was also a minority partner in and strategic advisor to Strikeforce, a mixed martial arts promotional entity, that sold to the Ultimate Fighting Championship in 2011. In June 2009, Levin served as the exclusive representative of Deadline.com in its sale to PMC. Levin is the founder of Course of the Force, an annual Olympic torch-style lightsaber relay in partnership with Lucasfilm Ltd. that led up to San Diego Comic Con International and benefitted the Make-A-Wish Foundation.
He also serves on the Board of Governors at Cedars Sinai in Los Angeles and co-teaches a competitive gaming course at the USC Annenberg School of Communication and Journalism.
Photo by Rachel Uranga
The fast-moving coronavirus, which has been roiling markets for more than a week, is pushing the U.S. economy toward a recession, according to Marko Papic, partner and chief strategist at Clocktower Group, who spoke to a conference crowd on Thursday.
"Where I see this heading is in a recession," Papic told a crowd at the Montgomery Summit in Santa Monica. "The U.S. consumer is 15% of global GDP, that's a large chunk."
Just how long and deep it is could largely depend on the virus' trajectory and government response, he said. If the virus behaves in the the U.S. and other countries as it has in China, peaking and then quickly declining, then there will likely be a short-lived recession, Papic said.
He warned that the U.S. government could bring on inflation if responds with too much stimulus.
Papic spoke as part of a panel of health experts brought together at the last-minute by Jamie Montgomery, the founder and managing director of Los Angeles-based March Capital Partners. The idea: To address what was already on top of everyone's mind: Just how serious a threat is this virus?
Asked to rank the scale of the problem the virus poses from one to 10, panelist Christopher Mores, program director for the Global Health Epidemiology and Disease Control program, said "I'm a seven on this thing."

"It's kind of a blend between our outbreak response, and the concerns I have for our policy response," he said, "and damage to other systems in the economy."
On Wednesday — the day the Montgomery Summit was set to start — Los Angeles County officials declared a health emergency, confirming six new cases of coronavirus, and warning that schools and business may need to be closed if COV1D-19 continues to spread.
Montgomery said just days before the summit that he was wrestling with whether to cancel it as Facebook and other tech companies have done with their conferences.
Coronavirus was the talk of the conference, with a family doctor on standby, as folks elbow-bumped and pumped hand sanitizer between talks about raising capital and revenue projections.
From Your Site Articles
Related Articles Around the Web
Jamie Montgomery couldn't sleep for several nights as he weighed whether to move ahead with his annual two-day venture capital-fest in Santa Monica. This week's conference is billed as an all-star lineup of business leaders that includes the likes of bond king Michael Milken.
But, Montgomery — the founder and managing director of Los Angeles-based March Capital Partners — found himself slammed by reports of other major conferences shuttering due to concerns about coronavirus. Facebook yanked its annual F8 developer meeting in May, the Game Developers Conference scheduled in San Francisco for later this month was canceled, and the YPO Edge summit planned for March was dropped.
Ultimately, he gave it a green light.
The annual convention that draws a thousand attendees from venture capitalists to entrepreneurs is on. "There's been a lot of anxiety around this," Montgomery told dot.LA. "We made the right decision for us."
The influential summit will be held at the Fairmont Miramar Hotel & Bungalows in Santa Monica, where 140 private companies will pitch their startups attracts at an event attended by more than 1,000 founders, top-flight investors, entrepreneurs, and executives.

A meeting Montgomery held with a health expert on Saturday — he wouldn't say who he met with — solidified his decision. Among the factors is a view among some that coronaviruses as a group are considered cold-weather viruses, and that only 5% of the attendees were coming from overseas – where the bulk of outbreaks have been. Montgomery has also been consulting with local health officials.
So far, there are about 90,000 novel coronavirus cases worldwide. More than 100 of them have been reported in the U.S. and there have been nine deaths recorded as of Tuesday. To slow the spread of COVID-19, the Center for Disease Control said schools, events and business may have to be interrupted.
But in Los Angeles, considered the U.S. gateway to Asia, there's been no known outbreak and health officials have said the risk is still low. Big venues such as the city's convention center haven't had any major cancellations.
"We really respect everyone's decision as to whether to attend," Montgomery said. "I am not going to encourage you, whether it's you or your staff. It's a personal decision. You may have family concerns about a loved one or someone that's in a health state."
To offset any potential spread of the virus, conference planners are placing hand sanitizer in every room and the cleaning staff will be wiping down common surfaces with antiseptic wipes hourly. Attendees are encouraged to wash their hands frequently and to refrain from shaking hands. There will also be a physician on hand. Anyone showing symptoms of a cold or flu will be asked to leave the summit and those exhibiting signs of COVID-19, which include a fever and difficulty breathing, will be isolated and tested further at a medical facility.
"What they have proposed makes a lot of sense," said Jeffrey Klausner, an infectious disease expert at UCLA's Fielding School of Public Health.
Klausner added that while social gatherings pose a risk in increasing transmission, there's no evidence that this is the case when attendees practice good hygiene. He said there's no evidence of ongoing transmission in Southern California. That could change; COVID-19 symptoms take up to two weeks to appear.
Unlike airborne influenza, which spreads quickly and can infect individuals multiple times, Klausner said people build an immunity to coronavirus, which is spread through respiratory droplets. All that tends to make outbreaks more localized. When cases do appear, Klausner said, most people will be either asymptomatic or exhibit mild symptoms. Less than 20% of confirmed cases have been severe, and just 2% have been fatal.
"The overall risk to the general U.S. population is still very low," he said.
Peter Pham, co-founder of venture capital firm Science Inc. isn't too worried.
"I'm an optimistic person and I also follow data," Pham said. "As of last (Sunday) night, the risk for younger folks is really, really low," he said.
Pham holds an exclusive dinner at Gjelina in Venice during the conference for some of the biggest names in Los Angeles' venture capital. Every year, you can count on at least one high-profile attendee. This year, it's Honey, who recently notched LA.'s biggest exit, with a $4 billion sale to Paypal. Dinner talk, he expects, will be much more focused on the city's next newsmaker rather than fears of the virus, as attendees focus on connecting with big money investors.
Hopefully, he said, someone will score a big check. In the meantime, "I will remind everyone to wash their hands, we are in a post-handshake world. Let's go with the elbow bumps and fist bumps."
At the conference, Montgomery said he won't be shying away from the topic. "Coronavirus is top of mind," he said. "We have a session on that on day two to talk about its public health and the economic impact this year."
Editor's note: Shortly after this story was published, Kaiser Permanente confirmed that they were treating a new case of coronavirus in Los Angeles County. The patient is in in self-isolation and being treated on an outpatient basis.
From Your Site Articles
Related Articles Around the Web