cleantech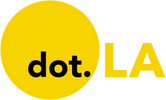 Get in the KNOW
on LA Startups & Tech
X
cleantech
Courtesy of Surf Air Mobility
Yet some startups, like Hawthorne-based Surf Air Mobility, are looking to the electrification of air travel as a possible solution. On Wednesday, Surf Air announced it will go public by merging with blank-check company Tuscan Holdings Corp and Florida-based commuter airline Southern Airways, in a deal that values the combined company at $1.42 billion. The transaction is expected to raise up to $467 million, giving Surf Air much-needed capital to expand its vision for a fully electric airline.
Co-founded by CEO Sudhin Shahani and Chief Brand Officer Liam Fayed in 2012, Surf Air is a charter flight service with an electrified twist. Its single-engine, eight-seater Pilatus PC-12 aircraft is capable of a 2,150-mile flight range and a max speed of 330 miles. While that's not as long nor as fast as most major commercial airplanes, it suits the carrier's regional flights between local airports across the country, which are available to members who pay a starting rate of $199 per month.
Surf Air has stacked a notable slate of investors and advisors in recent years. Chairman Carl Albert is an airline industry veteran; he was CEO of turboprop charter airline Wings West before it was acquired by American Airlines and also ran manufacturing outfit Fairchild Aircraft for a decade. Other notable investors include billionaire businessman and Los Angeles mayoral candidate Rick Caruso, banking heir Alexandre de Rothschild and Facebook co-founder Eduardo Saverin, as well as local venture firms M13, Plus Capital and TenOneTen Ventures.
Though Surf Air has been eyeing an IPO since 2020, Shahani told Bloomberg that the startup's business really took off during the pandemic, when many travelers who could afford charter flights were eager to skip larger, more crowded planes and airports. The newly merged company expects to generate roughly $100 million in revenue across all of its business units in 2022, it said Wednesday. "We've grown 50% last year to this year," Shahani told Bloomberg.
The company aims to electrify all of its regional flights through the development of both an original hybrid and electric powertrain, which it can use to retrofit turboprop aircraft like its fleet of Cessna Grand Caravans and create fully electric planes. It also hopes to expand to more terminals—something that will be aided by the merger with Southern Airways, which serviced 39 cities and 300,000 customers last year.
Surf Air says that if it achieves that vision, it'll be able to completely neutralize its emissions while reducing operating costs by half. Right now, Surf Air says its hybrid planes in action are producing half the emissions of a standard flight while saving about a quarter of the cost. The company doesn't have a deadline on when its fully electric powertrain will be ready, but announced a deal Thursday with aircraft developer AeroTEC and propulsion firm Magnix to make more hybrid electric powertrains for its Cessnas, which could speed up the timeline.
Surf Air's competitors in the realm of flight electrification include Textron, Cape Air and NASA, which started testing electric planes two years ago. Another airline, Hawaiian Air, is invested in a company that makes electric sea gliders, while Boeing is also testing electric planes. According to a recent report from the National Renewable Energy Laboratory, there are 170 similar projects underway.
"We believe deploying hybrid electric propulsion technology on existing aircraft at scale will be the most significant step we can take toward decarbonization of aviation in this decade," Shahani said in a statement Wednesday. "We're at a moment when the increasing consumer demand for faster, affordable, and cleaner regional travel will be met with [Surf Air]'s electrification ecosystem to accelerate the industry's adoption of green flying."
From Your Site Articles
Related Articles Around the Web
U.S. Department of the Interior | Flickr
This is the web version of dot.LA's daily newsletter. Sign up to get the latest news on Southern California's tech, startup and venture capital scene.
This Wednesday, we're talking tariffs.

Specifically, we're talking about the Biden administration's announcement last week that it would launch an investigation into solar panels and components imported from Southeast Asia. The probe seeks to determine whether China circumvented existing tariffs by selling solar components at cut-rate prices to Cambodia, Malaysia, Thailand and Vietnam, which were then assembled and sold to the U.S. If so, it could result in steep, retroactive anti-dumping tariffs on solar imports.
The move highlights the tough spot that the White House is in. On one hand, the Biden administration wants real action on climate change. For that we need solar, and lots of it: The U.S. Department of Energy estimates that to decarbonize the grid, we'll need to get 40% of all our electricity from solar by 2035. That equates to installing 60 gigawatts of solar power every year from 2025 to 2035. For context, the U.S. installed around 20 GW in 2021, and at least two-thirds of all newly installed panels were imported.
On the other hand, the White House is worried about China for a host of political and economic reasons and doesn't want to cede territory in the clean energy arms race. Tariffs on incoming solar panels and components incentivize domestic purchases, and, in theory, increase demand for U.S.-made products.
While several domestic solar manufacturers have praised the decision—including California-based Auxin Solar, which initially requested the probe—the announcement has been derided by much of the industry as well as climate groups arguing that if the tariffs are applied, it would cripple America's ability to install cost-effective solar power and meet its climate goals.
American Clean Power, a group representing the interests of renewable energy companies, went so far as to describe the Biden administration's "talk of supporting solar energy [as] empty rhetoric," and urged the White House to "reverse this decision immediately."
Even if the tariffs aren't applied, the announcement has thrown large chunks of the solar industry into limbo as financing for future projects becomes uncertain. In the wake of the IPCC's most recent, most dire report yet on climate change, the world can ill afford any added friction to the renewable energy sector.
Dan Siegel, CEO of Birch Creek Development, a utility-scale solar company based in Los Angeles, is among those frustrated by the investigation. "I don't think anybody would have assumed, starting 2021, that the environment for developing solar would be worse now than it was back in the Trump administration," Siegel told dot.LA. "There's plenty of studies out there to show you that tariffing doesn't actually create US manufacturing. All it does is inflate the costs of building solar [panels], which just gets passed on down the line to [solar power] developers and then, ultimately, energy consumers."
Siegel is among those advocating for policies that would promote the U.S. solar industry's growth without imposing tariffs on imports. Extending solar tax credits and offering subsidies to the industry, for instance, could help expand the U.S. solar sector without driving up the cost of existing projects via tariffs, he said.
While it's doubtful such policies would entirely close the manufacturing gap with China, they might provide U.S. solar producers with a seat at the table—and far more importantly, give the world a shot at keeping global warming below 3 degrees Celsius this century. — David Shultz

UNclimatechange | Flickr

A new, early-stage venture capital firm targeting climate and sustainability-related investments announced its debut $45 million fund on Monday, with backing from the likes of Hollywood actor Leonardo DiCaprio and Silicon Valley's Tribe Capital.
Beverly Hills-based Regeneration.VC said it aims to invest in "circular economy" consumer startups developing regenerative materials—an area it described as a "$4.5 trillion opportunity to ensure the prosperity of our species and planet" in a press release.
The circular economy involves reusing materials at the end of their life cycle to produce new goods, ideally eliminating waste and harmful emissions in the process. The fund's portfolio companies include VitroLabs, which makes lab-grown leather, and Pangaia, a fashion brand that repurposes discarded textiles.
Regeneration.VC is co-led by general partners Dan Fishman, the former president of Los Angeles ice cream brand Coolhaus, and Michael Smith, a former touring DJ and co-founder of the L.A. real estate firm Creative Space. Alongside DiCaprio and Tribe Capital, the firm's limited partners include Maryland-based investor ImpactAssets, Twist Bioscience co-founder Bill Peck and Depeche Mode guitarist Martin Gore.
"We need forward-thinking approaches that perform measurably better for our planet," DiCaprio, who will also serve as a strategic advisor to the fund, said in a statement. "It's time for people to feel good about their purchases and for businesses to meet that challenge—every bite of food, every t-shirt, every product counts."
The Oscar-winning actor has previously backed Santa Monica-based seed-stage fund Struck Capital and eco-conscious digital bank Aspiration.
From Your Site Articles
Related Articles Around the Web