spencer rascoff
I wasn't a believer until I saw him in action. At a Tom Ferry event at the Seattle Convention Center, I observed thousands of people worshipping Tom Ferry, then and now, a legendary real estate coach, as he doled out words of wisdom during his presentations.
In many ways, Tom learned from the best. His dad is Mike Ferry, also a legendary real estate coach. Tom started working in sales at his dad's company, the Mike Ferry Organization, at 19. He eventually earned the position of president.
But Tom's entrepreneurial spirit led him to branch out on his own, and he expanded his personal brand and offerings — exponentially. Along the way, Tom's company partnered with Zillow, and that's how we became friends.
On this episode of Office Hours, Tom shares his career trajectory from sales at his dad's company to coaching phenom, the single biggest pitfall for work performance and his take on California's business climate.
Tom Ferry is the founder and CEO of Ferry International, the real estate industry's leading coaching and training company. He impacts professionals in a wide variety of ways – including rigorous accountability coaching, the popular #TomFerryShow delivering free, fresh and relevant real estate tips weekly, highly engaging training events, two best-selling books and his keynote speeches. (Bio from lllum).

dot.LA Sr. Podcast Producer & Editor Laurel Moglen contributed to this post.
From Your Site Articles
Related Articles Around the Web
College was not Chris Webb's thing, so at 18 he took an internship at Oppenheimer and launched his career in finance.
While working Wall Street at investment bank Bear Stearns and then Lehman Brothers, he continually found himself drawn to the tech sector.
Eventually, the New York high life was getting him down, and Chris returned home to Los Angeles where his mom had invested in a restaurant that's now a successful chain, Tender Greens.
Chris learned about the pain points the restaurant was experiencing. Inspired, he combined his knowledge of tech to help restaurants avoid the onerous fees required of services offered by the likes of GrubHub.
Chris and his co-founder, Eric Jaffe, built ChowNow, an app and online ordering system for restaurants, in 2011.
Now, the L.A.-based company has 450 employees with investments from Upfront and 3L. Incidentally, I'm a limited partner in both those funds, so that makes me an investor in ChowNow.
Chris Webb is the co-founder and CEO of ChowNow. Previously, he had a career on Wall Street at investment bank Bear Stearns and Lehman Brothers.
dot.LA Sr. Podcast Producer & Editor Laurel Moglen contributed to this post.
From Your Site Articles
Related Articles Around the Web
The venture capitalist Aileen Lee coined the term "unicorn" in 2013 as a catchy way to denote startups reaching the milestone of a billion-dollar valuation. It was meant to describe something unusual; at the time there were just 39 unicorns.

In today's red hot startup market, unicorns are far less rarified, currently numbering more than 600 worldwide, according to CB Insights.
Pacaso, a platform facilitating fractional ownership in second homes, announced Wednesday it too will join the unicorn club. That makes it one of the fastest companies ever to reach a $1 billion valuation, according to Pitchbook data.
Launched by two former Zillow executives six months ago, Pacaso had the good fortune to be perfectly positioned to benefit from three major trends that emerged during the pandemic – a sizzling real estate market fueled by low interest rates, strong demand for second homes given that employees can work from anywhere and a frothy fundraising environment where VCs are tripping over themselves to sign term sheets for promising young startups.
"If you were to talk to me a year ago and asked, 'Do you think this company will be a billion dollar company someday?,' I would have said yes without hesitation, but I would have thought it would have taken five years instead of six months," said CEO and co-founder Austin Allison. "It's certainly a favorable market for companies that have really promising stories and really high growth. Is it frothy? That term is probably up for debate. It's certainly a good time to be raising."
Allison, 35, previously founded Dotloop, a startup to manage real estate transactions, in 2009. It was acquired by Zillow Group in 2015, which at the time was headed by Spencer Rascoff, who is also the co-founder and chairman of dot.LA. The two started Pacaso last year with $17 million in Series A venture funding in a deal led by Maveron.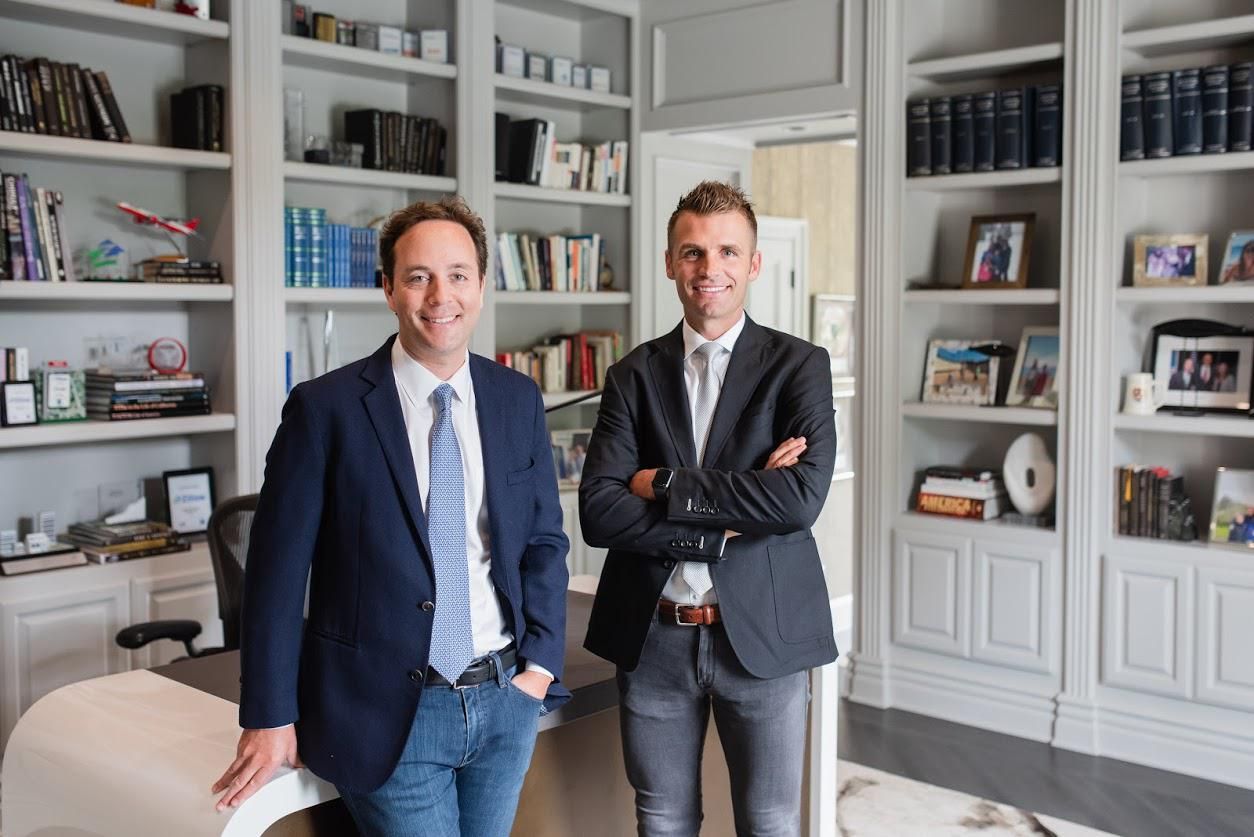 Pacaso co-founders Spencer Rascoff (left) and Austin Allison.
The new round, led by Greycroft and Global Founders Capital, brings in $75 million to help fuel the company's expansion into new markets beyond where it has the most initial success — Napa, Lake Tahoe, Palm Springs, Malibu and Park City. Pacaso also announced it has secured $1 billion in debt financing.
The company says more than half a million people have visited the website and 60,000 aspiring buyers have "engaged" the platform.
Putting a modern twist on timeshares, Allison and Rascoff started Pacaso to seamlessly bridge the gap between the vast supply of vacation homes that sit empty most of the year and buyers who can't afford or do not need to purchase an entire house.
Allison also argues there is an advantage for communities over Airbnb, with its short-term renters who are only staying temporarily over Pacaso, with its ownership model.

"They have significant skin in the game," Allison said. "They become part of the community. They get to know the neighbors."
Once buyers purchase a fraction of a home, Pacaso sets up an LLC for the co-owners and helps handle maintenance, financing and scheduling. In return, it takes a 10% cut of the purchase price on top of a yearly 1% property management fee.
"We're going to make second homeownership a reality for the top 20 percent of the world and that's a big market opportunity," Allison said. "Second home ownership has been a dream that people had long before the pandemic happened."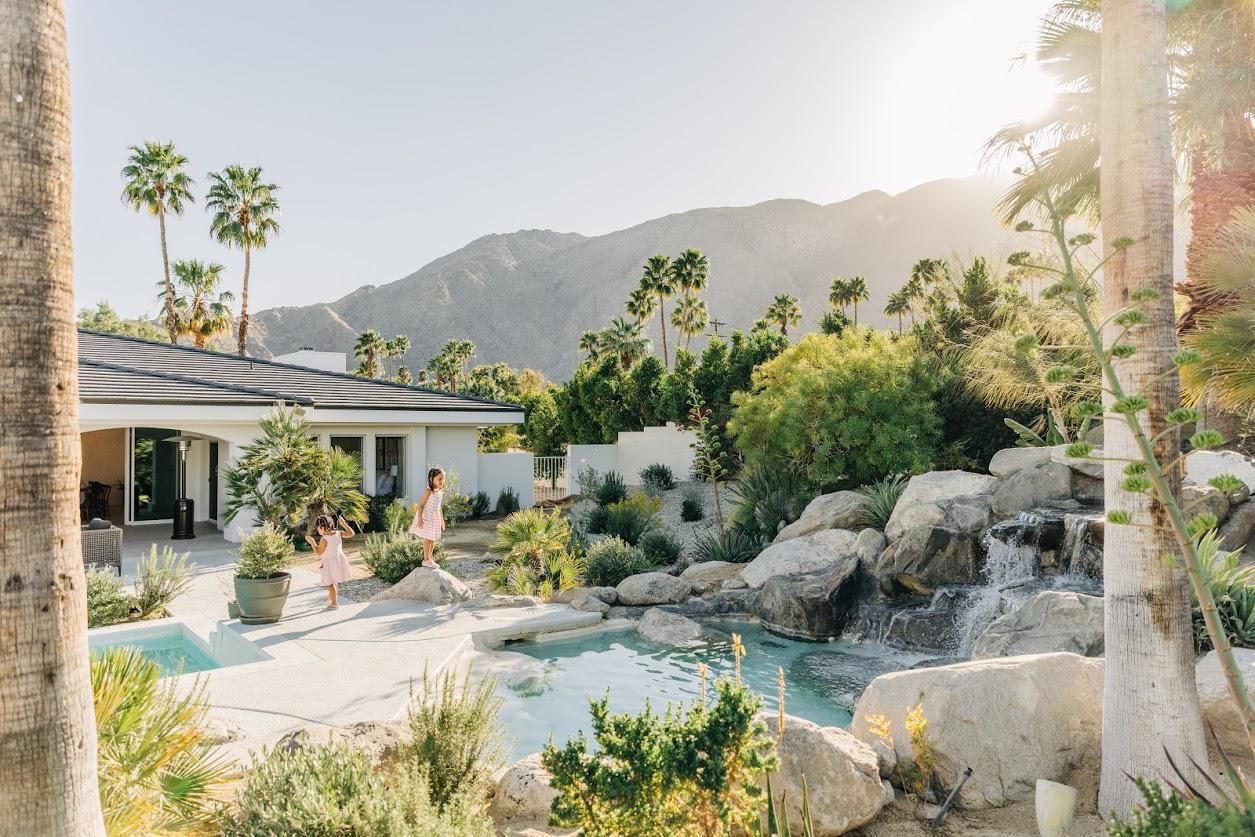 Allison talks a lot about democratizing vacation home ownership, but Pacaso's listings are still far out reach for most people, requiring $812,000 to own an eighth of an oceanfront 3-bedroom in Malibu or $873,000 to own an eighth of a lavish nine-acre estate in Napa. But he says less extravagant listings are on the horizon.

"We're planning to add a lot more markets and a lot more price points to make Pacaso and second home ownership accessible to a much broader audience, which is core to our mission," he said. "Twelve months from now, I expect that the majority of our homes will be within one to three hundred thousand per share."
Allison also expects more listings in cities, reversing the traditional notion of a second home, and he gives himself as an example. His primary home is in Napa but once workers return to the office he says he would use Pacaso to have a place to stay when he is in San Francisco.
"We're seeing this co-ownership concept deliver value in both directions, for urban people looking to get out or non-urban people looking to get in," Allison said. "There's a lot of interest in people owning second homes, regardless of where that home is located. And most of the time, people don't need to own the whole thing."
From Your Site Articles
Related Articles Around the Web