spencer rascoff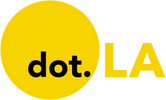 Get in the KNOW
on LA Startups & Tech
X
spencer rascoff
Image by Master1305/ Shutterstock
When thinking about tech giants like Facebook, Amazon or Google, it's hard to imagine their weak and humble beginnings. When going from nothing to something, the founders of these companies all had similar startup journeys - they started with a minimum viable product or MVP. In the same way you can't build a house without laying the foundation, you can't create a successful product without building an MVP.

The Purpose of MVP
One of the biggest reasons startups fail is because founders design their initial product based on assumptions. As an entrepreneur, you don't want to put an enormous amount of time, effort and money into a product the market may not even want.
Quibi - yes, that Quibi - is an excellent example of this. After spending upwards of $63 million, Quibi never quite found its footing among TikTok, YouTube and its many streaming competitors. The company never ran an MVP or any experimental public beta to test what kind of content and features resonated well with audiences, and simply built a product that nobody wanted or needed. After raising $1.75 billion in venture capital, the company shut down less than a year after its initial launch. This is why starting with an MVP is so important.
How To Build An MVP
By definition, a minimum viable product is a product with enough features to attract early-adopter customers and validate a product idea early in the development cycle. It allows founders to collect the maximum amount of user feedback with the least amount of effort. When building an MVP, you'll want to keep the following things in mind:
- Answer the right question. It's important to determine what your central hypothesis is. When Airbnb's founders wanted to see if they had a viable idea, they didn't rent out space or buy new beds. They simply tested the question "Will strangers pay to stay in my apartment?" by providing a free lodging experience in their living room with the promise of networking with like-minded people.
- Decide which metrics matter. Identify what will define the success of your product. Common MVP metrics include churn rate, customer acquisition cost, average revenue per user and lifetime value of a customer. However, the data collected should include both qualitative and quantitative insights about how your product is used and what customers actually think about it.
- Actively measure what you are testing. It is important to continuously test, measure and learn until the product is finalized.
- Build internally if possible. It's easier to meet internal needs and challenges first. For example, the original Twitter prototype was designed for internal users at (the now closed) Odeo as a way to send messages to other employees and view them on a group level. After initial internal testing and positive feedback, Twitter launched publicly in 2006.
- Do things that don't scale. In this early stage, you have nothing to lose. Create a great experience for initial users and cater to their needs. Put in the extra amount of effort while you continue to build confidence. Talk with every user and every customer, and do things that would never scale once the company gets bigger. For example, Yelp's founder Jeremy Stoppelman famously went to every bar in San Francisco to pitch them on Yelp in the early days.
Not Great But Good Enough
When launching Zillow in 2006, we had to decide how good is good enough to launch. The first version of the product had Zestimates on 40 million homes with about a 12% margin of error. When launching, we knew that the Zestimates weren't going to be entirely accurate and mainly just wanted to see how Americans would react to being able to publicly view valuations and information about homes.
We actually held up the Zillow launch by about two months to avoid angry and upset consumers. We spent this time building out an extra feature called My Estimate that allowed users to modify the estimates of their home with information Zillow didn't have, such as for things like remodeling or significant changes to square footage. We were worried people might not be happy if the estimate was incorrect and they couldn't do anything about it, which is why we held off. It was a difficult decision to push back the launch, but worth it in the long run. When striking this balance between our MVP and V1, we knew it didn't have to be great but just good enough to entice users. Now, 15 years later, Zillow has upwards of 100 million homes with about a 3% margin of error, and the product is much more fully evolved.
Key Takeaway
The key takeaway here is that MVP allows organizations to start small, and slowly build up to the best version of their product. When starting Hotwire, we started by just selling airline tickets from a few carriers. Later we expanded to include more airlines, additional flight options, and eventually hotels, rental cars and cruises. But the early MVP was as stripped down as possible. See below for Hotwire's beta site in 2000. About as bare-bones as it gets.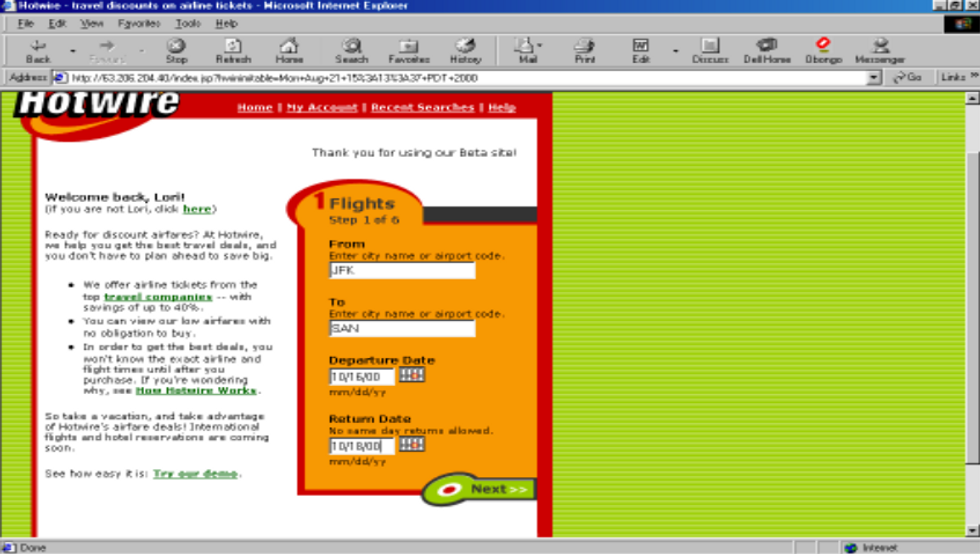 An MVP of Hotwire sold airline tickets from just a few carriers.Image from Hotwire
From Your Site Articles
Related Articles Around the Web
According to
Layoffs.fyi
, over 50 tech startups have made significant layoffs since January 2022. Among them are companies like Netflix, Peloton and Robinhood, which after huge growth during the pandemic now face the harsh realities of rapid inflation, global instability and a terrible startup fundraising environment.
While I was initially going to write Part 4 about MVP (minimum viable product), the topic of how to survive an economic downturn seems more relevant as it appears we may be on the cusp of a recession. A big question many people are asking right now is…

Why Is This Happening?
The main reason this downturn is happening is due to inflation. As interest rates have sat at zero or essentially negative since the beginning of COVID-19, asset and labor prices have gone up and everything costs more. The Fed is now raising these rates to combat inflation. When interest rates rise, it clobbers stock prices - specifically for high-growth companies whose earnings are mostly in the future.
To further understand this, you must understand how investors value companies. Analysts apply a discount rate to the future earnings of a business to value a company. To discount stock values, analysts project what future revenues and future profits will look like for businesses, and then discount the value of those back to what they are worth in the current day. So as interest rates rise, analysts increase the rate at which they discount future earnings. For example, what previously was $100 worth of earnings in five years, may now actually be only $50 worth of earnings in five years. Therefore, the value of the company, or its market capitalization, declines.
How Does This Affect Startups?
When public companies, particularly tech companies, are growing very quickly, their valuation gets slammed when interest rates rise. When valuations go down, it can affect startups, valuations and fundraising in several ways:
Businesses are compared to similar public companies. For example, proptech startups will be compared ("comped") to public real estate and tech companies like Zillow, Redfin, Compass and Offerpad because they are the closest in comparison. If Zillow is now only worth ⅓ of what it used to be worth, then venture capitalists will base their valuations of startups at a significantly lower rate than when the company was valued higher.
VCs have less money to invest in private companies. Although many venture funds have "dry powder," they undoubtedly will have fewer exits and fewer markups in 2022 than in past years. This means they will have less recycled capital available to reinvest, and they will have a harder time raising more money from their Limited Partner investors.
Crossover investors have plenty of public options. Much of the froth in the funding environment of the last few years was driven by crossover investors – firms which make both public and private investments. Specifically, many hedge funds and even mutual funds invested in private companies in the Series C, D and E stages. But now, with the stock market down so much, those crossover investors are not doing private investing and they have returned to their focus on public stocks where there are many great investing opportunities given the recent downturn.
VCs will support their existing portfolio companies ahead of making new investments. VCs are being asked by their portfolio companies right now to invest in rounds that will help them extend their runway, so VCs have less capital available for new deals.
Everyone is in a bad mood. Yes, that's a thing. Everyone is in a bad mood because they have lost a lot of money in the last few months, and that makes people sour and skeptical.
The FOMO is gone. So much of the exuberance in venture capital the last few years was driven by investors' fear of missing out (FOMO). We now face the opposite situation, where investors feel no compelling reason to stick their neck out and invest aggressively when their competitor firms are mostly in hiding.
What Should Startups Be Doing?
While downturns are not all bad news, you'll want to do everything in your power to keep the momentum going. Remembering that eventually this too shall pass, here are some tips on how to survive and thrive as a startup:
Reduce your burn. Startups in this type of chilly funding environment should aim to have at least 12 months and ideally 24 months of runway. If you want help figuring out how long your runway is, check out this Forbes guide to calculating and managing monthly burn.
Use conservative math. Assume revenue is likely lower than what it was in your previous plan. If you are thinking about reducing your burn, you also need to keep in mind that the revenue side of the equation is also likely to come down. In turn, your cost side may need to come down more than what you initially planned for.
Reduce non-people expenses first. Expenses such as software, real estate, perks, marketing expense or non-necessities.
Reduce headcount once. Drawing out multiple rounds of layoffs is bad for company morale and can leave employees anxious or angry. If you have to make cuts, use this as a time to get rid of low performers if possible. While it's an unfortunate and difficult thing to do, remember to lay off with compassion.
If you're less of a reader and more of a video-watcher, Craft Ventures did a great video on how to operate during a downturn that covers these topics and more. NFX also has an extensive guide to thriving in a 2022 downturn and YC advises founders to plan for the worst. Sequoia shared this deck with its founders describing what to do and why we're here, and Uber CEO Dara Khosrowshahi sent a memo to his team describing how the company is navigating the current market. Many other VC perspectives are available on Twitter.
If there is anything we can learn from the pandemic, it's that challenges create opportunity and we are more adaptable than we think. Downturns can be scary and stressful, but if you plan well and welcome change, great companies can thrive during these times too.
Image by Khakimullin Aleksandr/ Shutterstock
As a startup founder, you are always pitching. Whether you are recruiting candidates for employment, talking to potential customers to drive revenue, presenting to investors (the VCs), or simply explaining to your friends and family why you left your "good job," you'll want to master the skill of pitching.

Why Do You Need To Pitch?
Because raising capital is critical in any startup, the ability to quickly tell someone about your company and make them interested enough to learn more or invest is crucial. The name of the game is to always have enough money in the bank to fund the business until the next fundraising event, with the goal of eventually breaking even and then turning a profit. The game is won by raising capital to fund the company with as little dilution as possible.
What To Include
At the seed stage, before there is much product built or performance data to highlight, the most important thing you want to communicate in your pitch deck is that you are the right person at the right time for this company, also known as founder-idea fit (see more on founder-idea fit in Part 1). Keep in mind that there are very few brand new ideas, so you're not really pitching the novelty of your idea, but you are pitching yourself as the right person to pursue this idea at this time.
When creating a pitch deck, you should follow a clear and standard format. Here is the ideal structure you should try to stick to:
Problem. Explain the problem that people actually have and want solved. If you have a personal connection to the problem, now is a great time to tell a short story about your experience and why a solution is needed.
Solution. Explain the current or intended solution for the problem. Speak to why your product or service is unique and hard to replicate.
Total Addressable Market ("TAM"). Articulate the total possible market size for your product or service and how you can grow into it.
Traction. Broadly describe how far your company has come such as product development, sales, strategic partner relationships, marketing and intellectual property.
Team. Show off your winning team with essential information about the founders of the startup. Highlight their individual qualifications, but also how they form a team that works well together and how their diversity of viewpoints, skills and backgrounds makes the team better.
Fundraising. Include what rounds of funding you've received (if any), how much you are looking to raise, and what exactly you want to use the funds for. I generally recommend against including a valuation ask in the pitch deck.
Appendix. Use this section to address common investor questions and objections. This can be competitive landscapes, financials, comparable companies, etc.
Mistakes To Avoid
In addition to research and rehearsal, proactively think about all the things that can go wrong during a pitch to avoid missing an opportunity. Pitching to investors is difficult to master, but with some practice, you can steer clear of these common mistakes:
Technical issues. Since a lot of pitches are now virtual, make sure your internet connection is good and your Zoom is up to date. Rehearse flipping through your deck and any additional technical elements before presenting.
Time management. Don't go too fast or too slow. Keep your introductions concise, don't rush through your early slides, and stick to your allotted timeframe.
Pushing back too hard. When an investor raises an objection, don't react defensively. Be prepared to handle objections by acknowledging and restating the concern, and then addressing it. Try not to "rat hole" the conversation on any one objection.
Using videos. Putting a video into your pitch deck can be risky. It can eat away at your time due to audio or video playback issues and disturb the overall flow of your talk.
Live demos not working properly. While it's important to showcase your product, a live demo has the opportunity to either make or break your pitch. If you're going to do one, make sure it's going to work seamlessly.
Typos. This one is self-explanatory, but make sure your pitch deck has been viewed multiple times by several people to ensure quality and accuracy.
Wil Chockley, my partner at 75 & Sunny, and I saw almost 500 pitches last year alone. Venture capitalists see hundreds, if not thousands, of pitches each year, so you'll want to make yours memorable and easy to follow. A pitch that stands out to me from my time as an angel investor is Eliqs, who sent Wil and I custom 75 & Sunny-branded beer within 24 hours of their presentation – demonstrating both their product and excitement about us as an investor. While not every company can send the VCs personalized beer as part of their pitch, Eliqs made this one memorable and is now part of our portfolio. Try to make your startup stand out in the sea of similar pitches.
If you're interested in knowing what I look for the most when evaluating a pitch, check out my article on angel investing and my interview with PCH Driven Podcast where I speak on what I look for in founders.
Next up to bat in the "How To Startup" series is all about MVP or Minimum Viable Product for startups. Stay tuned.