spencer rascoff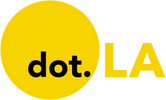 Get in the KNOW  
  on LA Startups & Tech  
X
spencer rascoff
Numbers don't lie, but often they don't tell the whole story. If you look at the facts and figures alone, launching a startup seems like a daunting enterprise. It seems like a miracle anyone makes it out the other side.

90% of startups around the world fail.
On average, it takes startups 2-3 years to turn a profit. (Venture funded startups take far longer.)
Post-seed round, fewer than 10% of startups go on to successfully raise a Series A investment.
Less than 1% of startups go public.
A startup only has a .00006% chance of becoming a unicorn.
Ouch.
If your goal is to reach billion-dollar valuation and be publicly traded, the odds will never be in your favor. It does happen, of course, but it's an exceedingly rare outcome for even the best startups. Holding on too tightly to that hypothetical can actually work against you, blinding you to the importance of planning for a different kind of exit.
It's been said before, but it bears repeating—companies are bought, not sold. Better exits happen when someone sees the value your startup can bring to their business and is actively trying to purchase it, rather than you having to convince prospective buyers of what your services or products can bring to the table. In the latter scenario, your footing is much less secure and your odds of a successful transaction are inherently lower. You have much more power and are in a much better position when buyers are actively pursuing you.
Getting acquired may not feel like the fairy tale ending your startup deserves, but it's more than just a back up plan—and it doesn't happen by accident. Beginning to build the infrastructure today can give you much more control of what happens to your company in the future.
Here's my advice to startup founders who want to be savvy about their acquisition strategy:
Make a Buyer List: If your startup has successfully reached Series A or B funding, it's time to put pen to paper and make a list of your top potential acquirers. Doing so does not indicate failure, just prudence. Who is in your space and could benefit from your company? What company would you like to be a part of? Who shares your mission? Questions like these can help guide you. Aim for having between 10 and 25 potential acquirers in mind.


Make Connections: Now that you have your short list of companies, be intentional about reaching out and forging relationships with their leadership team. Shoot for the top—a CEO-level contact is ideal. Also consider speaking with people at Corporate Development, but don't forget another key area of focus—the operating level.

Say, for example, you're a rental software startup that serves the multifamily sector. Zillow would be a natural fit for your M&A list. Instead of just going after the Corp Dev contact, get to know the person at Zillow who runs the rental business. M&A deals need executive sponsors from the operating unit. Understanding what they do and how they do it is a big advantage when envisioning how your start up can fit into their ecosystem.


Make Those Connections Count: After you've connected with the right people at your potential acquirers, make sure you keep them in the loop. Every quarter or six months, reach out to them directly to keep them apprised of what's going on in your business areas. Tell them what you're working on. Share your big wins. Ask about potential business development partnerships. See how you might be able to sync up and compare notes.
If you go into these conversations in the name of collegial collaboration, you can form meaningful business relationships that can lead to the best possible outcome for both parties: your startup getting acquired and their company gaining new value.
We acquired 16 companies during my decade as CEO of Zillow. I estimate that the median length of time from the first time I met each of those 16 founders to when the acquisitions were completed was three years. It takes a long time to build relationships with strategic acquirers. Get started now.
When launching and running a startup, your board of directors is one of your most valuable assets. If you already understand why you need a board and how to structure your board, it may be tempting to think you can cross that item off the list. But building a board is just the beginning. Now you've got to get down to business—together.
I've spent a lot of time on boards—both as an employee director (like when I was CEO of Zillow and also on the board of directors) and as an independent board member (formerly at Zulily, TripAdvisor and Palantir, and currently at Varo Bank). Having seen things from both angles, there are three core principles that can maximize the potential of the incredibly important partnership between a CEO and its board: 1) Communicate, communicate, communicate. 2) Keep them close to the business. 3) Put them to work.
Let's break it down:
1. Communicate, Communicate, Communicate
One of the biggest pitfalls I've seen leaders step into? Believing board meetings are a chance to share new information. These regular gatherings may seem like the ideal place to break the latest company news or bring up a new pressing problem for discussion, but that leads to directors feeling the opposite of how they should: out of the loop.
The best way to engage your board is to bring directors up to speed outside of board meetings so very little new information is presented at the meeting itself. Off-cycle communication, ideally in a one-on-one setting, can ensure everyone is up-to-date while also boosting director buy-in. I've found that an in-person coffee or Zoom lunch is my preferred way to get together—these human interactions are frequently more instructive and constructive than their digital counterparts. But the format is less important than the frequency. However a CEO or individual director prefers to communicate—email, text, Slack, or in-person—these discussions should happen at least once between each board meeting.
Another strategy that can keep connections strong is writing a board memo in advance of your next board meeting, a first-person account of what's on your mind. At Zillow, I made it a regular habit to write my board a 3-5 page letter with high-level reflections on the state of the business. It's certainly not a replacement for a 100-slide board deck, but it's a personal touchpoint that can set the tone and tee up topics for the discussion ahead. The board letter is the perfect cover note to a formal board deck.
This kind of communication cadence can ensure that directors are never taken by surprise, especially in the board meeting itself. Consider board meetings less as a place for information sharing and more as a place for lively conversation that leverages their expert insight.
2. Keep Them Close to the Business
The board of directors may be at the top of the org chart, but they should be as close to the boots-on-the-ground operations as possible. Anchoring them in the-day-to-day keeps them focused on both mission and momentum.
There are several ways to do that. Say, for example, there's a company off-site on the calendar. Inviting directors to that can help them gain a deeper understanding of the business while seeing firsthand how strategy is being translated into action. If you have a weekly or monthly all-hands meeting, invite directors once a quarter, especially if those meetings bring in customers or announce strategic shifts (though, as mentioned above, make sure not to surprise them with anything).
Simply put, the closer your directors are to the front lines of the business, the more engaged they will be and the deeper your working relationship will become.
3. Put Them to Work
Board members usually agree to become a part of your company not only because they believe in it, but because they believe they can bring value to it. If you aren't asking your directors to contribute directly, you're leaving tons of intellectual capital on the table.
The inverted pyramid of leadership applies here. That model says that an SVP actually works for their VP, a C-level really works for their SVPO, and a director really works for the CEO. Try to consider directors more as direct reports, tasking them with jobs and projects that tap into their unique expertise.
Consider asking for help with things like:
Working with the CFO and the CEO to help strategize on raising the next financing round
Identifying investor candidates or reaching out on behalf of the company to start follow-up conversations
Diving a little deeper on marketing plans with the CMO and her team to share expertise and explore mentoring opportunities
Interviewing potential candidates for key roles in the company (something I regularly do at Varo, and we've hired some great new people)
Making introductions to other companies which are possible business development partners
Whatever your board makeup is, there's so much often untapped opportunity there. Don't let your board get bored, and your business will do better because of it.
If your business is a corporation, you are required by law to have a board of directors. For many startups, it can seem like just an option. However, there are many reasons startups should aim to form their own board of directors early in their lifecycle.
Does Your Startup Need a Board of Directors?
Yes. Even for experienced founders, a new company comes with new challenges — and an opportunity to make all new mistakes. For first-time founders, you don't know what you don't know. The best way to avoid many of these mistakes is to surround yourself with experienced counsel, and a board is a way to formalize that. The primary job of a board of directors is to look out for shareholders' interests, oversee corporate activities, assess performance, assess the CEO and senior management and give feedback about the future direction of the company. Your board should help provide advice and mentorship from people who have been there, done that.
When Should Your Startup Form a Board?
As you start to think about your board as founder and/or CEO, the board can initially be as small as just one director: you.
As the startup grows and evolves over funding rounds, you should expand and include more members. The most standard time to form a board is after the Series A funding round, but some startups choose to after the seed round. Typically, the board expands as the company does from two to three directors (including the CEO) around the Series A, to five to seven directors when the company is in the Series C/D stage to seven to nine directors as it is preparing to go public.
I prefer boards on the smaller side because they can be more collaborative and interactive, but as you create board committees, you will need a larger board in order to have two to three directors on each committee.
Who Should Serve On Your Startup's Board?
One of the best ways to fill a board of directors is to find the people you wish you could hire but may be in positions where it's not really feasible. For a startup, you should aim for a board with three to five directors. This should include one or more in each of the following categories: the founder, an investor in the company and an independent director.
You'll want to have some of your investors on the board because they are the ones most rooting for and affected by the financial success of the company. This will also allow them a small measure of control and visibility into the company's progress. Keep in mind it's important to keep cultivating these relationships for when you need to raise capital down the road.
Additionally, it's important to have one or more independent directors — a person who is neither an employee nor an investor in the company — on the board early. Ideally, you'll be able to find another founder, peer, colleague or acquaintance who has been in your seat before and can bring a clear, objective perspective to board discussions. A trusted independent director can let you know if you're missing an opportunity or taking a step in the wrong direction. Plus, most importantly, help navigate the challenges that arise when the investor board directors may have a different perspective from or disagree with the operating board directors.
Lastly, the diversity of your board is also extremely important. Groups from different backgrounds, genders, races and perspectives make better decisions and improve business outcomes. I recently had a conversation with CNBC's Julia Boorstin at the dot.LA Summit about this very thing.
A Board Success Story
Throughout my countless years working and growing with boards, I've had many opportunities to see just how important a good BoD is. A great example of when a board decision aided my company and me more than expected is from my time at Zillow.
Prior to 2008, investors were looking to invest more money into Zillow — which we didn't need at the time. One of our board members, Bill Gurley, gave the great advice of "take the hors d'oeuvres when they're being passed" or take the money when it's being offered. We ended up taking on the new capital and it was good that we did. When the 2008 financial crisis hit, the extra capital allowed Zillow to weather the storm and take advantage of the moment to expand more aggressively when the market was up for grabs.
It's small moments like this that led to bigger successes down the road and prove the importance of having a board early.
Final Thoughts
Your board of directors should help you navigate challenges and serve as a trusted sounding board (pun intended) when you need advice. Something most, if not all, founders know by now is that startups are dynamic and constantly evolving, so as your startup scales your board will too. And if you build the foundations of your board thoughtfully, it will aid your startup in the years to come.