Annie Burford
Annie Burford is dot.LA's director of events. She's an event marketing pro with over ten years of experience producing innovative corporate events, activations and summits for tech startups to Fortune 500 companies. Annie has produced over 200 programs in Los Angeles, San Francisco and New York City working most recently for a China-based investment bank heading the CEC Capital Tech & Media Summit, formally the Siemer Summit.
Join us on Tuesday, August 11th at 11:00am PST for an exclusive dot.LA Strategy Session: Is the Green Rush Over?
California is the world's largest legal pot market, generating nearly $3.1 billion in spending in the Golden State alone. But cannabis-related businesses in the U.S. live in a legal-limbo, operating in this strange gray area between federal laws that make marijuana illegal and states that have decriminalized its use and sale entirely. This has led to sometimes difficult choices, workarounds and issues with which the cannabis and cannabis-linked companies are forced to contend.
dot.LA Senior Reporter Tami Abdollah will take a deep dive examining the current state and future of California's marijuana marketplace, with Galen Diligence Managing Director Tanya Hoke, Rowe Policy Media Director of Compliance, Operations and Regulations Analyst Brad Rowe, Harris Bricken Partner Hilary Bricken and Forbes Tate Partners Senior Vice President Andrew Freedman.
This virtual panel discusses those realities and comes after dot.LA's five-part investigative series examining the rapid rise and rapid fall of L.A.-based Genius Fund, a one-time $164 million cannabis company.
About the Speakers: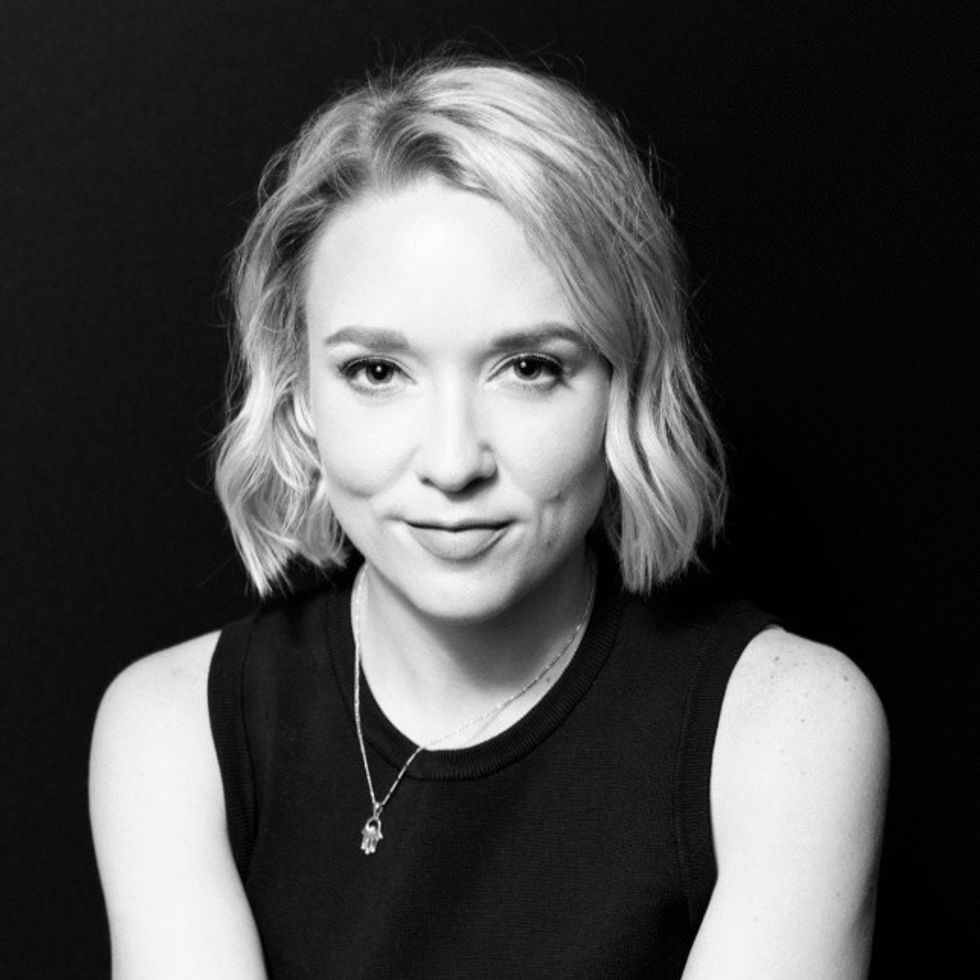 Hilary Bricken, Partner of Harris Bricken
Hilary Bricken, Partner of Harris Bricken 
Since joining Harris Bricken in 2010, Hilary has earned a reputation as an exceptional and fearless business law attorney. Hilary's clients—start-ups, entrepreneurs, and companies in all stages of development—value her bold approach to business strategy. Hilary also appears before city councils and community forums, where she advocates tirelessly for her clients.
In 2017, the American Bar Association (ABA) named Hilary one of the top 40 young lawyers nationwide and before that The Puget Sound Business Journal named her as one of only seven deal makers of the year. She was by far the youngest and the only private practice attorney to garner this honor. Hilary was also named one of "40 Under 40" leading businesspeople by the PS Business Journal. In every year since 2014, Hilary has been chosen as a "Rising Star" lawyer by Super Lawyer's magazine.
Major media outlets like the New York Times, VICE, the Los Angeles Times, Chicago Tribune, Business Insider, CNN, Rolling Stone, Forbes, MSNBC, and Bloomberg all have turned to Hilary for her on-the-ground perspective on cannabis laws. Hilary's Tedx talk on "big cannabis" (see below) has garnered more than 50,000 views and she also authors a weekly column for Above the Law on marijuana policy and regulation.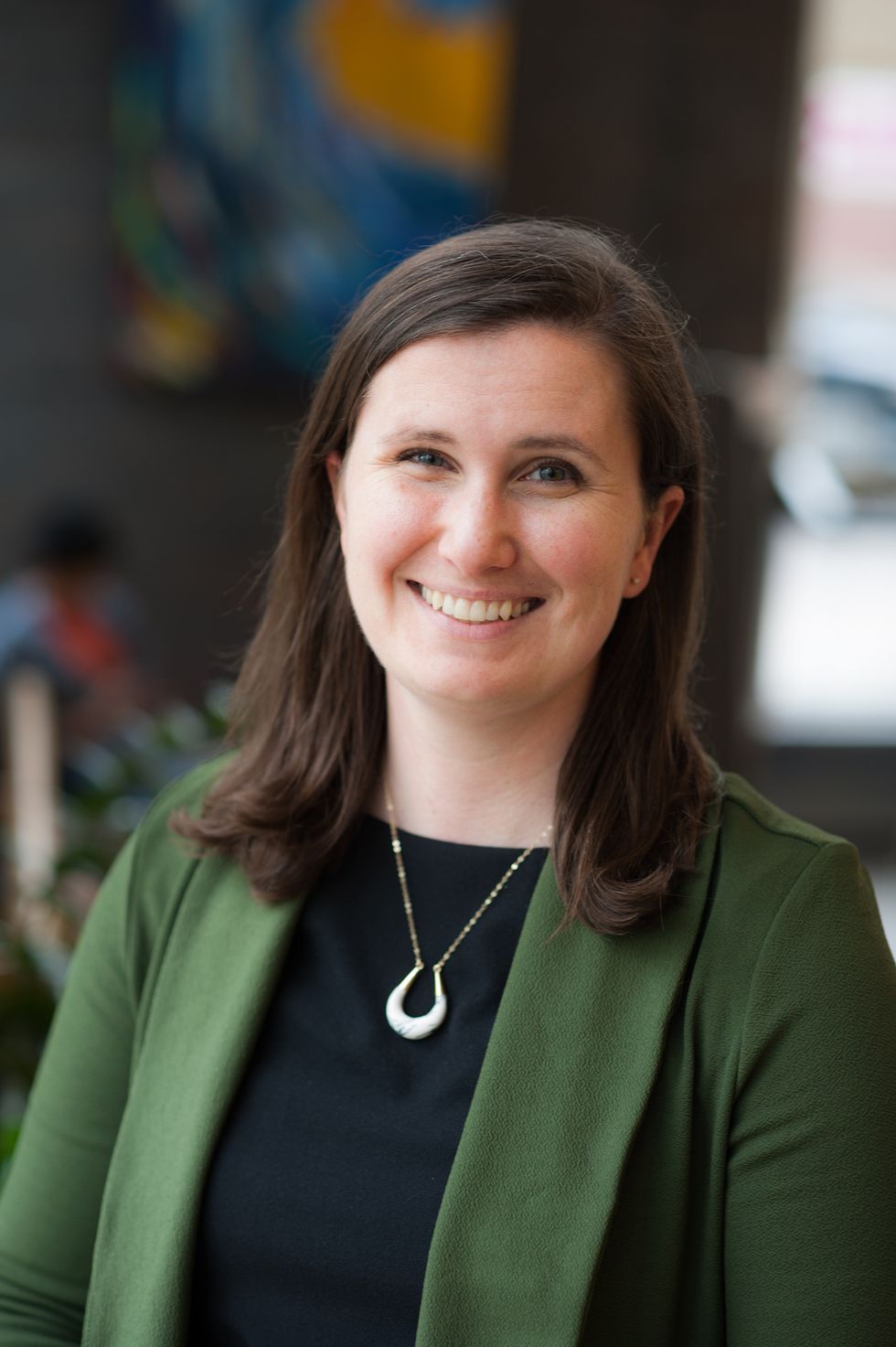 Tanya Hoke, Managing Director of Galen Diligence
Tanya Hoke, Managing Director of Galen Diligence 
Tanya has more than a dozen years of experience managing investigative due diligence for clients in industries ranging from pharmaceuticals and manufacturing to financial services and consulting. She has been advising investors in the cannabis industry since 2015, and focuses on issues relating to fraud, money-laundering, compliance, and corporate governance. Tanya is a Certified Fraud Examiner, a Certified Anti-Money Laundering Specialist, and a licensed private investigator. She has served on the National Cannabis Industry Association's Banking & Financial Services Committee and the State Regulations Committee. Tanya received a Bachelor of Arts degree from Swarthmore College and a Master of International Business degree from the Fletcher School at Tufts University, where she serves on the MIB Alumni Advisory Board.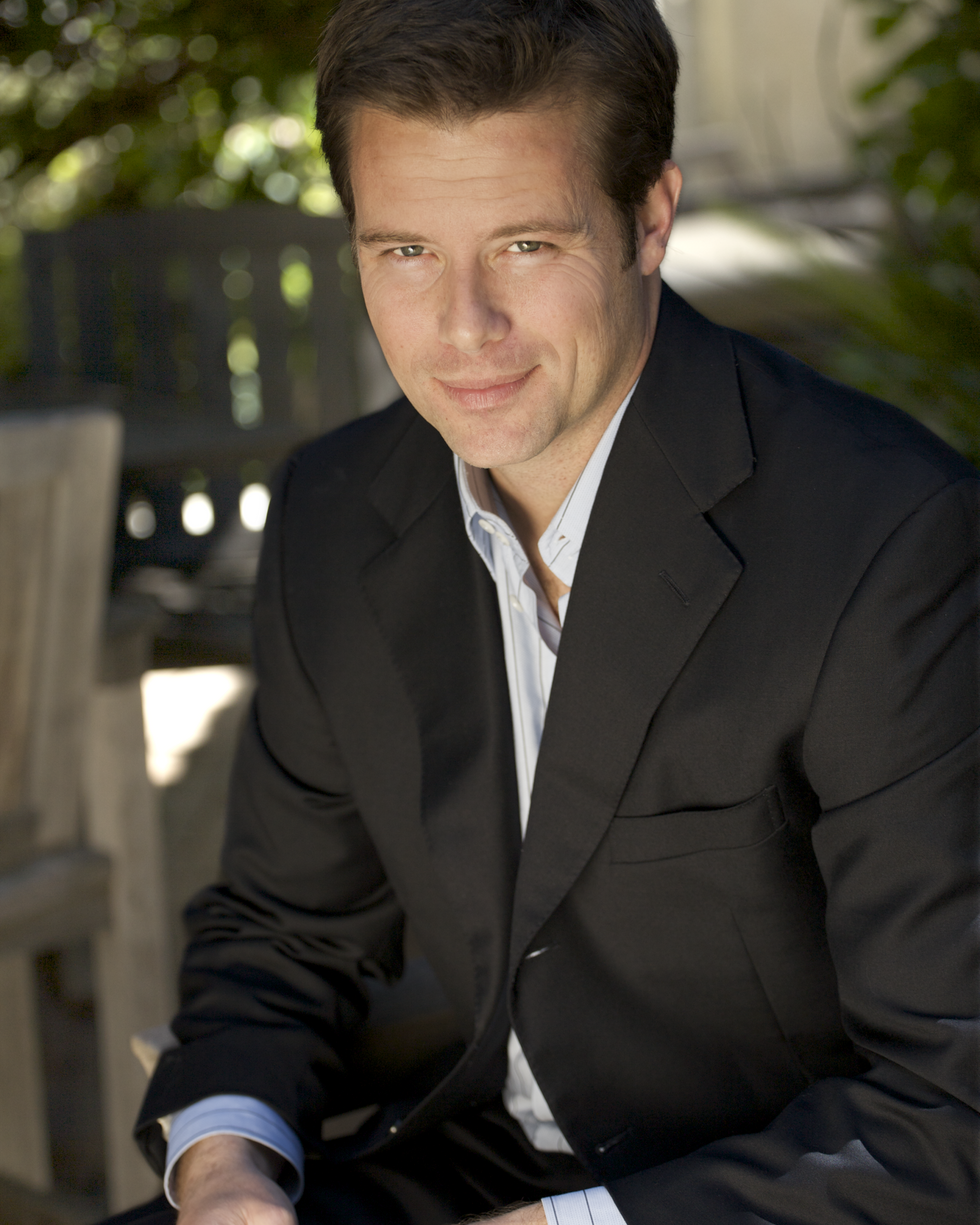 Brad Rowe, Director of Compliance, Operations and Regulations Analyst of Rowe Policy Media
Brad Rowe, Director of Compliance, Operations and Regulations Analyst of Rowe Policy Media
Brad has designed, implemented and delivered a dozen public policy research projects over the last six years through his time running BOTEC Analysis, at UCLA and with Avenu/MuniServices Cannabis Compliance and Support Services and Rowe Policy + Media. Brad is Lecturer of Public Policy at UCLA Luskin School of Public Affairs and recently started teaching Cannabis Policy and Society, the first of its kind in the country.
He serves as Advisor to the UCLA Cannabis Research Initiative, coordinating the Criminal and JuvenileJustice Research team and the California Cannabis Data Collection Project. He sat on the CommunityAdvisory Committee for the Los Angeles County Department of Health's impact assessment on cannabis.
In 2020 Brad has taken on the cannabis "dosing problem". To help naive and legacy consumers dose new cannabis products predictably and reliably. The HowHi App Data Project provides evidence based insights into the Quality, Duration and Amplitude of the cannabis experience. The variables are crowd-sourced via experiential self-reports on iOS and Android interfaces.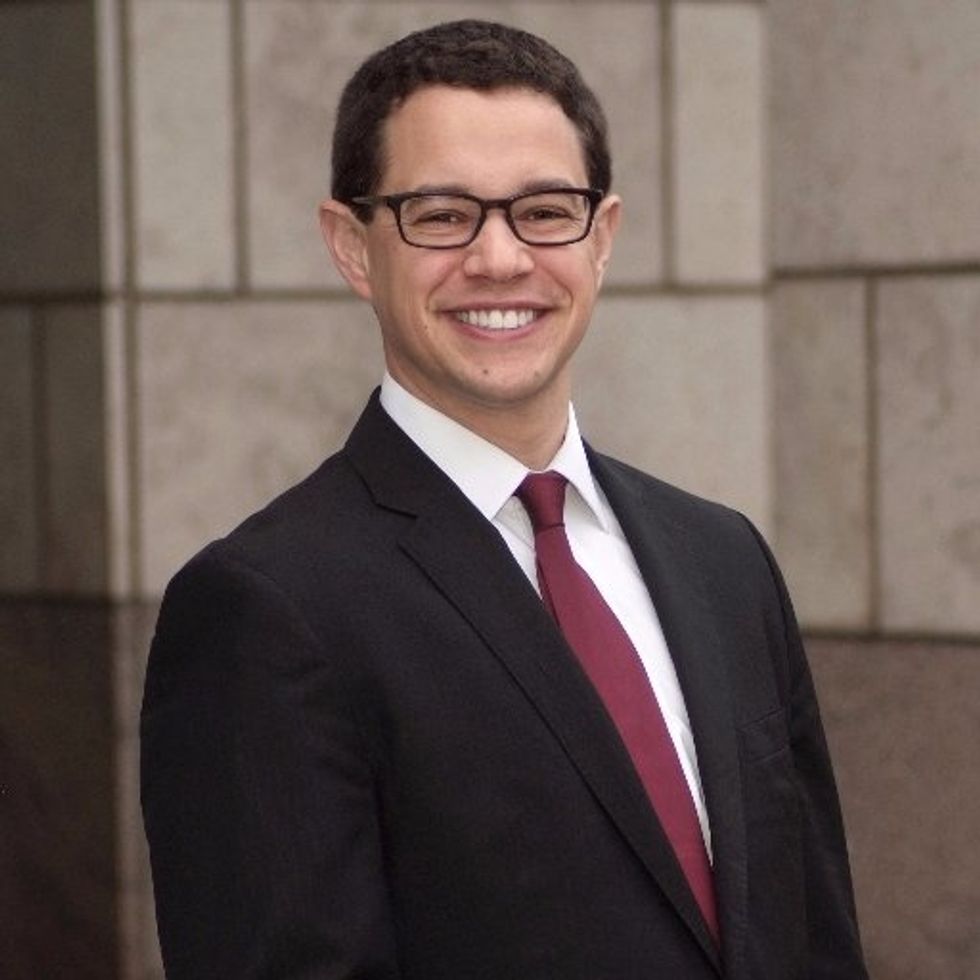 Andrew Freedman, Senior Vice President at Forbes Tate Partners
Andrew Freedman, Senior Vice President at Forbes Tate Partners
Andrew brings vast experience from his three years as the State of Colorado's first Director of Cannabis Coordination. During this time, he developed distinctive experience effectively implementing voter-mandated legalized adult-use and medical cannabis while protecting public health, maintaining public safety, and keeping cannabis out of the hands of children.

Andrew's role in developing a successful operating model for cannabis regulation and stakeholder collaboration was identified as one of the reasons for the State of Colorado's success in implementing adult-use cannabis legalization by the Brookings Institution. Governor Hickenlooper has gone so far as to praise Andrew's work while on national television, stating, "Andrew Freedman, who came in and helped us once it was passed . . . [has] done a remarkable job of creating a regulatory framework."

Andrew has received national recognition for his leadership. Men's Health Magazine named him one of the 30 most influential health influencers of the last 30 years. He was recognized as one of Fast Company's "100 Most Creative People in Business" in 2016. He has been featured on 60 Minutes, NBC Nightly News, The Today Show, The New York Times, The Washington Post, The Wall Street Journal, The Boston Globe, Governing Magazine, and dozens of local stories throughout the nation and internationally.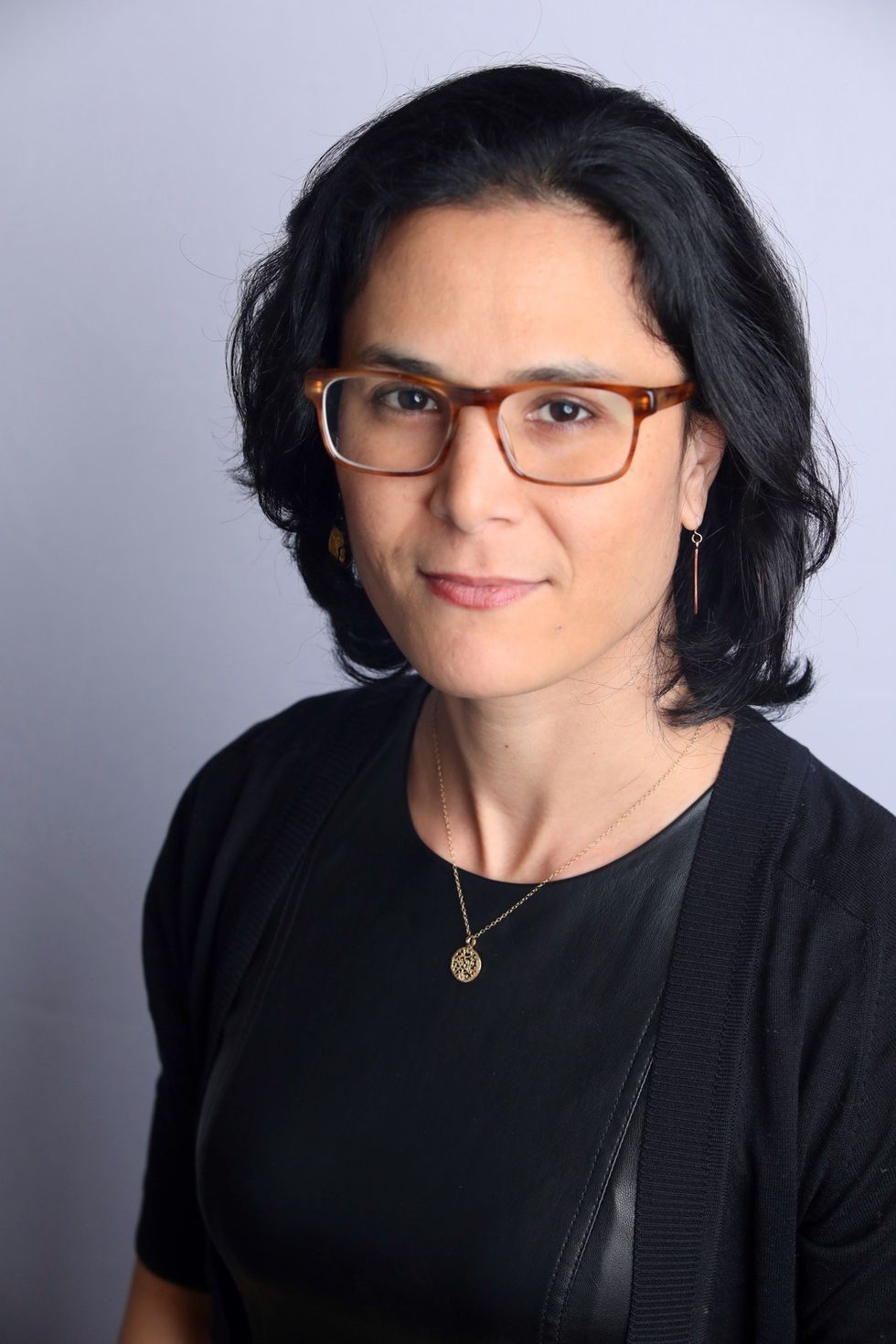 Tami Abdollah, Senior Reporter at dot.LA
Tami Abdollah, Senior Reporter at dot.LA 
Tami Abdollah is dot.LA's senior technology reporter. She was previously a national security and cybersecurity reporter for The Associated Press in Washington, D.C. She's been a reporter for the AP in Los Angeles, the Los Angeles Times and for L.A.'s NPR affiliate KPCC. Abdollah spent nearly a year in Iraq as a U.S. government contractor. A native Angeleno, she's traveled the world on $5 a day, taught trad climbing safety classes and is an avid mountaineer.
From Your Site Articles
Related Articles Around the Web
In our final edition of "Female Founders Stories: to Live and Work in L.A," dot.LA Chief Host and Correspondent Kelly O'Grady talked with Slingshot Aerospace co-founder and Chief Strategy Officer Melanie Stricklan and Toucan co-founder and CEO Taylor Nieman about the journey that brought them to where they are now.
Stricklan, an U.S. Air Force veteran, said she honed her leadership skills during her two decades in the military, where she met one of her co-founders — and the seed to the company began.
"There's not too many times in life that you get to do what you love and cultivate your leadership prowess," she said.
Her company uses AI and algorithms to analyze data collected by satellites and aerial drones in real time.
Nieman said she learned from her past roles at in business development and strategic partnership at tech startup companies There, she said, she soaked up as much as she could and learned a lot about fundraising. She tried several companies before landing on Toucan, her first venture-backed company.
"Tapping the best people to come on board first was the key to unlock," she said. "That's how we attracted investment, our first check."
Watch the full discussion below, and sign up for our newsletter to get notified about the latest dot.LA events.
Female Founders Stories: featuring Slingshot Aerospace & Toucan www.youtube.com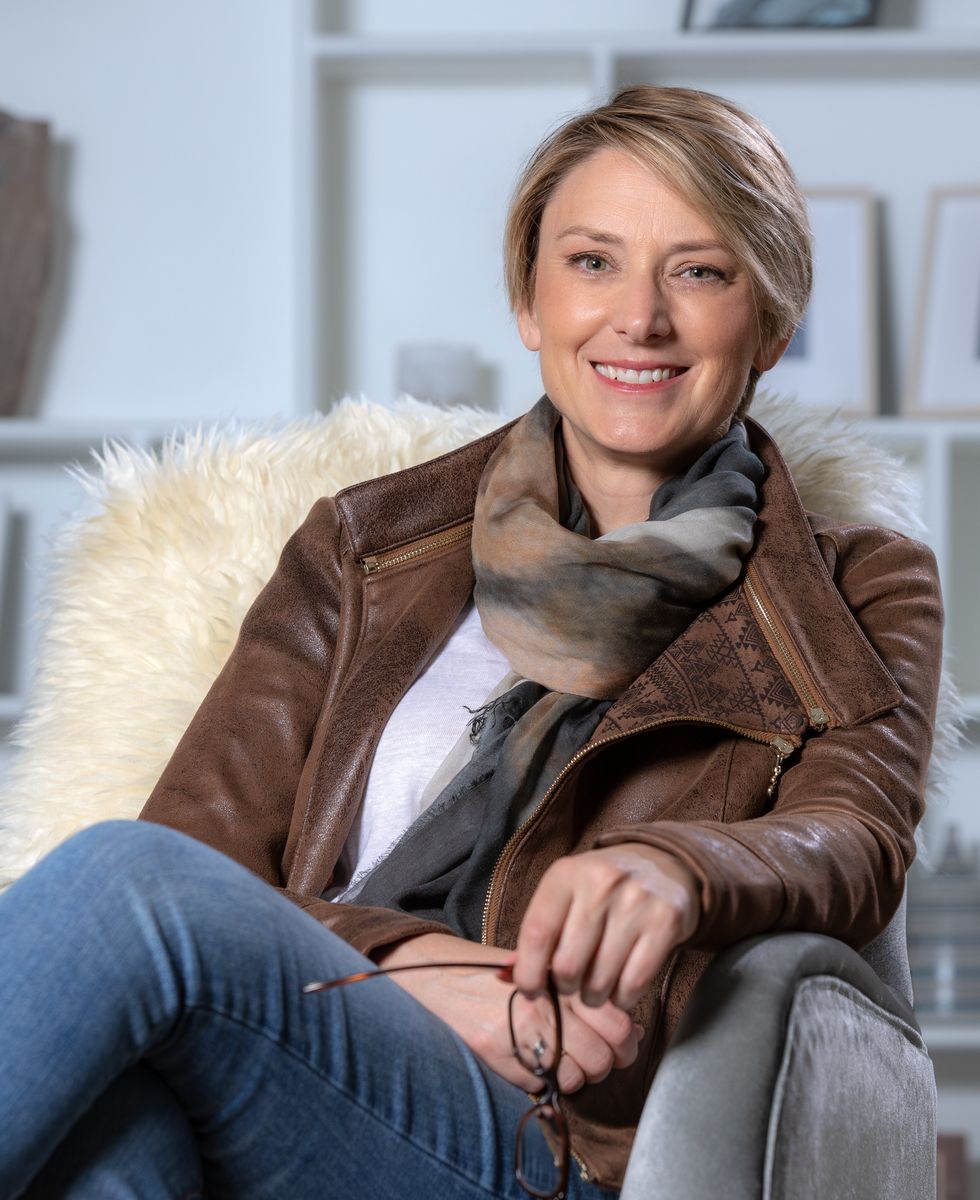 Melanie Stricklan, Co-Founder & Chief Strategy Officer
Melanie Stricklan, Co-Founder & Chief Strategy Officer 
In 2016, Melanie Stricklan combined her military experience and indomitable spirit to co-found Slingshot Aerospace, a situational intelligence company that applies advanced analytics and computer vision to earth and space data, empowering customers with clarity in complex environments. Today, she is the company's Chief Strategy Officer where she leads the strategic vision and growth strategy. Having proudly served in the United States Air Force for 21 years, Melanie possesses a unique blend of leadership and technical expertise that enables her to create and execute winning business and product strategies.
She was named the 2019 Entrepreneur of the Year for El Segundo, California, and named one of Inc. Magazine's 2019 Top 100 Female Founders in the United States. Melanie was named a Techstars All Star mentor, a recognition from her peers within the prestigious aerospace accelerator for her gold standard of mentorship. A trailblazer in the industry, Melanie frequently speaks at conferences about the value of situational intelligence and advancing space awareness, and hosted a TED Talk discussing how images from space help us protect earth. She is a champion for STEM initiatives, and enjoys inspiring youth to challenge themselves and pursue their dreams.
Taylor Nieman, Co-Founder and CEO of Toucan
​Taylor Nieman, Co-Founder and CEO of Toucan 
Taylor Nieman is the Co-Founder and CEO of Toucan (jointoucan.com), a platform that helps people learn new things as they go about their day browsing the web. Right now, Toucan will teach new languages, such as Spanish, French, Portuguese, Italian, and German. Within a year, Toucan raised close to $3 million from Investors including Wonder Ventures, GSV, and Golden Ventures. Prior to building Toucan, Taylor joined many notable startups and helped scale them from Seed to Series B, including Headspace and Fair. Born and raised in Los Angeles, Taylor is a graduate of Cornell University.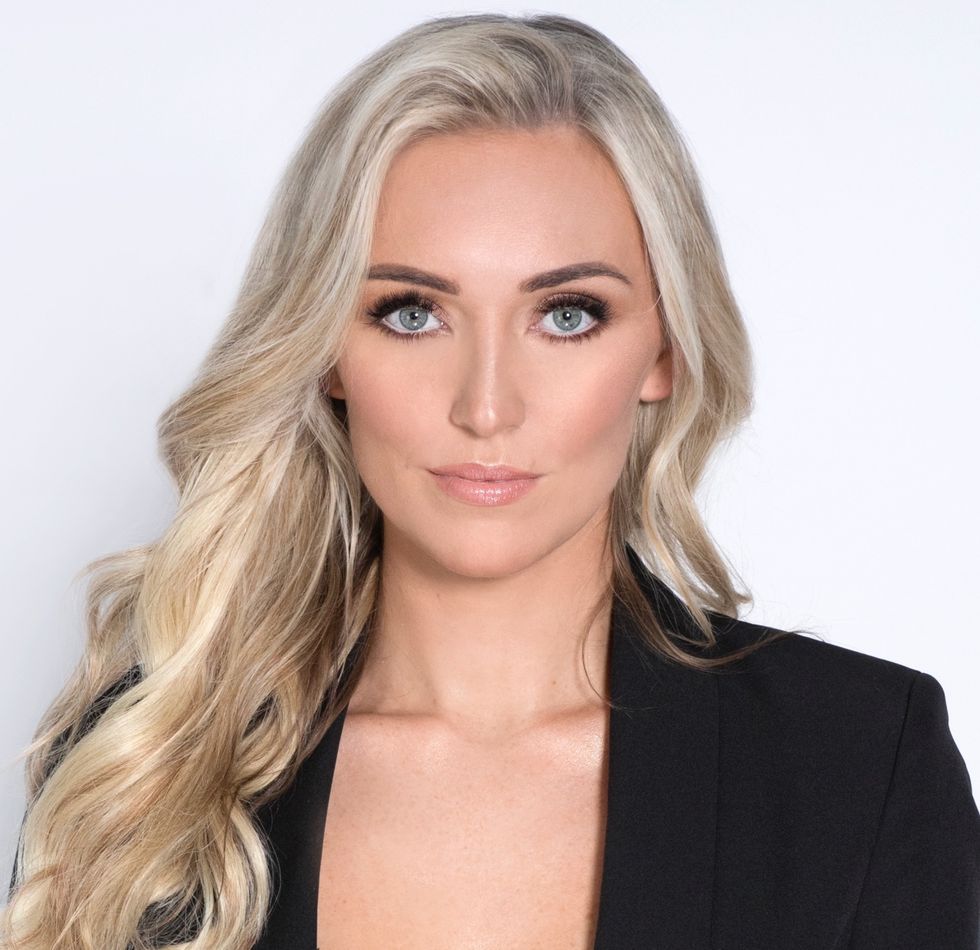 Kelly O'Grady, Chief Host & Correspondent at dot.LA
Kelly O'Grady, Chief Host & Correspondent at dot.LA 
Kelly O'Grady is dot.LA's chief host & correspondent. Kelly serves as dot.LA's on-air talent, and is responsible for designing and executing all video efforts. A former management consultant for McKinsey, and TV reporter for NESN, she also served on Disney's Corporate Strategy team, focusing on M&A and the company's direct-to-consumer streaming efforts. Kelly holds a bachelor's degree from Harvard College and an MBA from Harvard Business School. A Boston native, Kelly spent a year as Miss Massachusetts USA, and can be found supporting her beloved Patriots every Sunday come football season.
From Your Site Articles
Related Articles Around the Web
As patients look beyond doctors' offices for health, the $4.5 trillion wellness industry is booming.
Technology and social media has made wellness services from nutritional foods to community clinics more accessible as providers rethink their approach to how they brand themselves.
These are among the forces transforming the booming industry Upfront Ventures Partner Kevin Zhang, Sequoia Consulting Group Wellbeing Director Kaleana Quibell and Remedy Place CEO & founder Dr. Jonathan Leary told dot.LA during a strategy session on Tuesday.
<p>"We are seeing a lot of these concierge, advocacy services pop up that have these vendors behind them," she said. "People don't necessarily know they are going to a mental health vendor." </p><p>People are looking beyond traditional health care for self care. Companies are offering vouchers instead of gym passes, allowing workers to individualize their routines.</p><p>"Ten or fifteen years ago, a lot of people really just relied on their primary family medicine to be their guiding light of what their healthcare should look like," Quibell said. </p><p>That's also made therapists and other professionals rethink how they package themselves. </p><p>"We're just gonna see a big relabeling and kind of rebranding of how we talk about things like mental health." </p><p>At the same time, technology has lowered barriers to access. Companies such as the Google spinoff Cityblock help connect people to community clinics. Others such as Unite Us help people find other health-related services that have previously existed largely in an analog world. </p><p>Technology has made community resources accessible, "searchable and easy to find out about," Zhang said.</p><p>Leary, who created what he dubs the first social wellness club replete with oxygen therapy and sound baths, said he's found that globally are receptive to a culture of wellness that's found a hub in Los Angeles. </p><p>"I think that what's happening in L.A., which is a beautiful thing is, if we're the Mecca of health or the wellness industry — people now are following along."</p><p><br/></p><p class="shortcode-media shortcode-media-youtube"> <span style="display:block;position:relative;padding-top:56.25%;" class="rm-shortcode" data-rm-shortcode-id="27aac277d58a87be86d37fe2ab915c51"><iframe type="lazy-iframe" data-runner-src="https://www.youtube.com/embed/234778peQxY?start=310&rel=0" width="100%" height="auto" frameborder="0" scrolling="no" style="position:absolute;top:0;left:0;width:100%;height:100%;"></iframe></span> <small class="image-media media-caption" placeholder="Add Photo Caption...">dot.LA Strategy Session: Exploring the Health & Wellness Market</small> <small class="image-media media-photo-credit" placeholder="Add Photo Credit..."> <a href="https://youtu.be/234778peQxY?t=310" target="_blank">youtu.be</a> </small> </p><p><br/></p>
<img lazy-loadable="true" src="https://dot.la/media-library/eyJhbGciOiJIUzI1NiIsInR5cCI6IkpXVCJ9.eyJpbWFnZSI6Imh0dHBzOi8vYXNzZXRzLnJibC5tcy8yMzUxMTgzOS9vcmlnaW4uanBnIiwiZXhwaXJlc19hdCI6MTYyMjM1MTcwNX0.Dc8x_YBeGb3z_2G3MD9Mbki2QmHTAyzqqScnnQFEcTQ/image.jpg?width=980" id="72fb4" class="rm-shortcode" data-rm-shortcode-id="5c3e2539060f33e2193ca5163dd17751" data-rm-shortcode-name="rebelmouse-image" />
Kevin Zhang, Partner at Upfront Ventures
​Kevin Zhang, Partner at Upfront Ventures
<p>Kevin Zhang is a Partner at Upfront Ventures, the largest and longest-serving venture capital firm in Los Angeles with $2B in assets under management. Kevin focuses on healthcare, life sciences and interactive media. Prior to Upfront, he worked at The Boston Consulting Group, where he advised on strategy and operations for technology, automotive and healthcare clients in the US and Asia, and Cotiviti, where he built SaaS products for healthcare payors and providers. Kevin studied Biology at Harvard College.</p>

<img lazy-loadable="true" src="https://dot.la/media-library/eyJhbGciOiJIUzI1NiIsInR5cCI6IkpXVCJ9.eyJpbWFnZSI6Imh0dHBzOi8vYXNzZXRzLnJibC5tcy8yMzUxMTg3MC9vcmlnaW4uanBnIiwiZXhwaXJlc19hdCI6MTY1NjA3ODk0Mn0.tduErTrqEo1-uC1HeiwG9vTYPiWTokIoqxpjJHslj0E/image.jpg?width=980" id="d062e" class="rm-shortcode" data-rm-shortcode-id="07465ffa97338c2b563033bfb08a2751" data-rm-shortcode-name="rebelmouse-image" />

Kaleana Quibell, Wellbeing Director, Sequoia Consulting Group
Kaleana Quibell, Wellbeing Director at Sequoia Consulting Group 
<p>As the Wellbeing Director at Sequoia Consulting Group, Kaleana is responsible for the needs assessment, vendor selection, and rollout strategy of competitive benefit and wellbeing programs for some of the world's most innovative tech companies. This approach includes a holistic analysis of employees' needs and gaps in care, particularly focusing on the physical, emotional, financial and social wellbeing of the employee and their family.<br><br>Kaleana has over 10 years experience in the Total Rewards sector, with a background in recruiting &amp; onboarding, benefits &amp; human resources, and employee wellbeing program design. With BA degrees in Psychology and Communications, she also earned a MA degree in Organizational Psychology, focusing on workplace engagement and motivation. She was humbled to be recognized as one of EBA's 2017 Most Influential Women in Benefit Advising this year for her role in Sequoia's innovative approach to holistic wellbeing with her clients, and has spoken on various panels and conferences including SXSW.</p>

<img lazy-loadable="true" src="https://dot.la/media-library/eyJhbGciOiJIUzI1NiIsInR5cCI6IkpXVCJ9.eyJpbWFnZSI6Imh0dHBzOi8vYXNzZXRzLnJibC5tcy8yMzUxMTkzOC9vcmlnaW4uanBnIiwiZXhwaXJlc19hdCI6MTY1ODk5ODg0OH0.43byC-Q4lC3pDmiZHXsoHYYSucK3AsSc89660NcxFrI/image.jpg?width=980" id="03b17" class="rm-shortcode" data-rm-shortcode-id="0d18efd7f3628cfef560354c354e49a6" data-rm-shortcode-name="rebelmouse-image" />
Dr. Jonathan Leary, CEO & Founder at Remedy Place 
<p>Over the past 9 years, Dr. Leary has pioneered cutting-edge techniques that optimize the body's natural ability to heal. From day one, his groundbreaking private practice has had a wait list that includes a wide range of celebrities, professional athletes, entrepreneurs, and executives.</p><p>In addition to his private practice, Dr. Leary is a highly sought after global health and wellness speaker who's expertise has been featured in a wide range of prestigious media outlets, from Forbes and ABC to Vogue. He has given corporate wellness talks for Fortune 100 companies, such as Delta Airlines, as well as hosted retreats at the Cannes Film Festival and across the globe.</p>

<img lazy-loadable="true" src="https://dot.la/media-library/eyJhbGciOiJIUzI1NiIsInR5cCI6IkpXVCJ9.eyJpbWFnZSI6Imh0dHBzOi8vYXNzZXRzLnJibC5tcy8yMzUxMTkyNC9vcmlnaW4uanBnIiwiZXhwaXJlc19hdCI6MTYzODczMzYzNn0.m_JUOhIyd9bE6fqKOxj6Ras6NyyH73V_hSlmrCNo26Q/image.jpg?width=980" id="fd83a" class="rm-shortcode" data-rm-shortcode-id="8828cf2b0c0dd57b521989b36f5a1f55" data-rm-shortcode-name="rebelmouse-image" />

Rachel Uranga, Senior Reporter at dot.LA
Rachel Uranga, Senior Reporter at dot.LA
<p>Rachel Uranga covers the intersection of business, technology and culture. She is a former Mexico-based market correspondent at Reuters and has worked for several Southern California news outlets, including the Los Angeles Business Journal and the Los Angeles Daily News. She has covered everything from IPOs to immigration. Uranga is a graduate of the Columbia School of Journalism and California State University Northridge. A Los Angeles native, she lives with her husband, son and their felines.</p>

From Your Site Articles

Related Articles Around the Web