Annie Burford
Annie Burford is dot.LA's director of events. She's an event marketing pro with over ten years of experience producing innovative corporate events, activations and summits for tech startups to Fortune 500 companies. Annie has produced over 200 programs in Los Angeles, San Francisco and New York City working most recently for a China-based investment bank heading the CEC Capital Tech & Media Summit, formally the Siemer Summit.
We are pleased to announce the second round of our early-stage Startup Pitch Showcase competition.
Over the last few weeks, we asked our readers to nominate early-stage startups based in Southern California. We received over 100 nominations and have narrowed down the list to six startups. These companies are vying for a chance to advance to pitch at the finale, which will be broadcast live at the dot.LA Summit 2020, with special guest judges and a grand prize.
Now, we want your thoughts on the most promising, innovative, forward-thinking startups that can make a difference in users' everyday lives.
Of the three startups featured here, one will go on to pitch at our Startup Pitch Showcase finale later this month. Watch the videos below and let us know which it should be!
To get started, hit the "Watch and Vote" link below!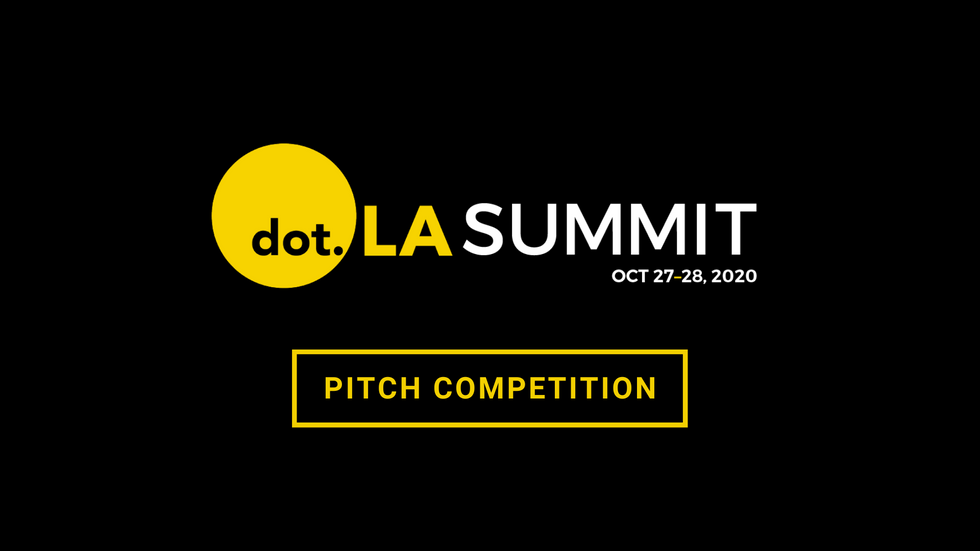 Vote for Your Favorite Startup in Our Pitch Showcase Competition assets.rebelmouse.io

Join us October 27th & 28th for the dot.LA Summit, with an all-star lineup of speakers, including Benchmark General Partner Bill Gurley.
The inaugural dot.LA Summit will feature a curated selection of disruptive and innovative L.A.-based startups, keynote speakers and panelists, made up of founder CEOs and C-level executives working in tech, media, entertainment and healthcare.
The conference will draw over 500 guests, including early-to-late stage VCs, as well as growth-stage, and angel investors. The Summit will be an online event full of exciting keynote programming, interactive panels, a pitch competition, workshops, an awards show and relationship-building.
Other recently announced speakers include:
Bill Gurley, general partner at Benchmark
Tracie Rotter, former partner at GV
Beatriz Acevedo, CEO & founder at Suma Wealth
Jennifer Richard, principal at Bonfire Ventures
Guru Gowrappan, CEO at Verizon Media Group
Jesse Jacobs, co-founder and partner at The Chernin Group, LLC
Dr. Nader Pouratian, MD, professor and vice chair of neurosurgery at UCLA Health
Morgan DeBaun, CEO and founder of Blavity Inc
Spencer Rascoff, co-founder of dot.LA and Zillow
Rich Pierson, co-founder and CEO Headspace Inc.
Alex Pall and Drew Taggart of the Chainsmokers
Elan Lee, co-founder, Exploding Kittens
Jesse Draper, general partner at Halogen Ventures
Nick Raby, head of corporate real estate, North America at Facebook
Michelle Lozzi, director of experience, Reddit
Warren Kleban, director of real estate and workplace at Instacart
Saudi Siddiqui, M.D., co-founder and CEO, SketchyMedical
Jonathan Neman, co-founder & CEO, sweetgreen
Robyn Ward, CEO, FounderForward
Gregory Milken, managing director, March Capital
Anna Barber, managing director at Techstars LA
Matthew Bakal, executive chairman and co-founder at Atom Tickets
Ophir Lupu, UTA's head of video games
GA registrants will receive full access to both days of content.
VIP registrants will receive special gifts from dot.LA and our partners as well as daily lunch and other surprises.
We look forward to welcoming you to a fun and informative, not-to-be-missed event!
Stay tuned for more speaker announcements and the latest dot.LA Summit news!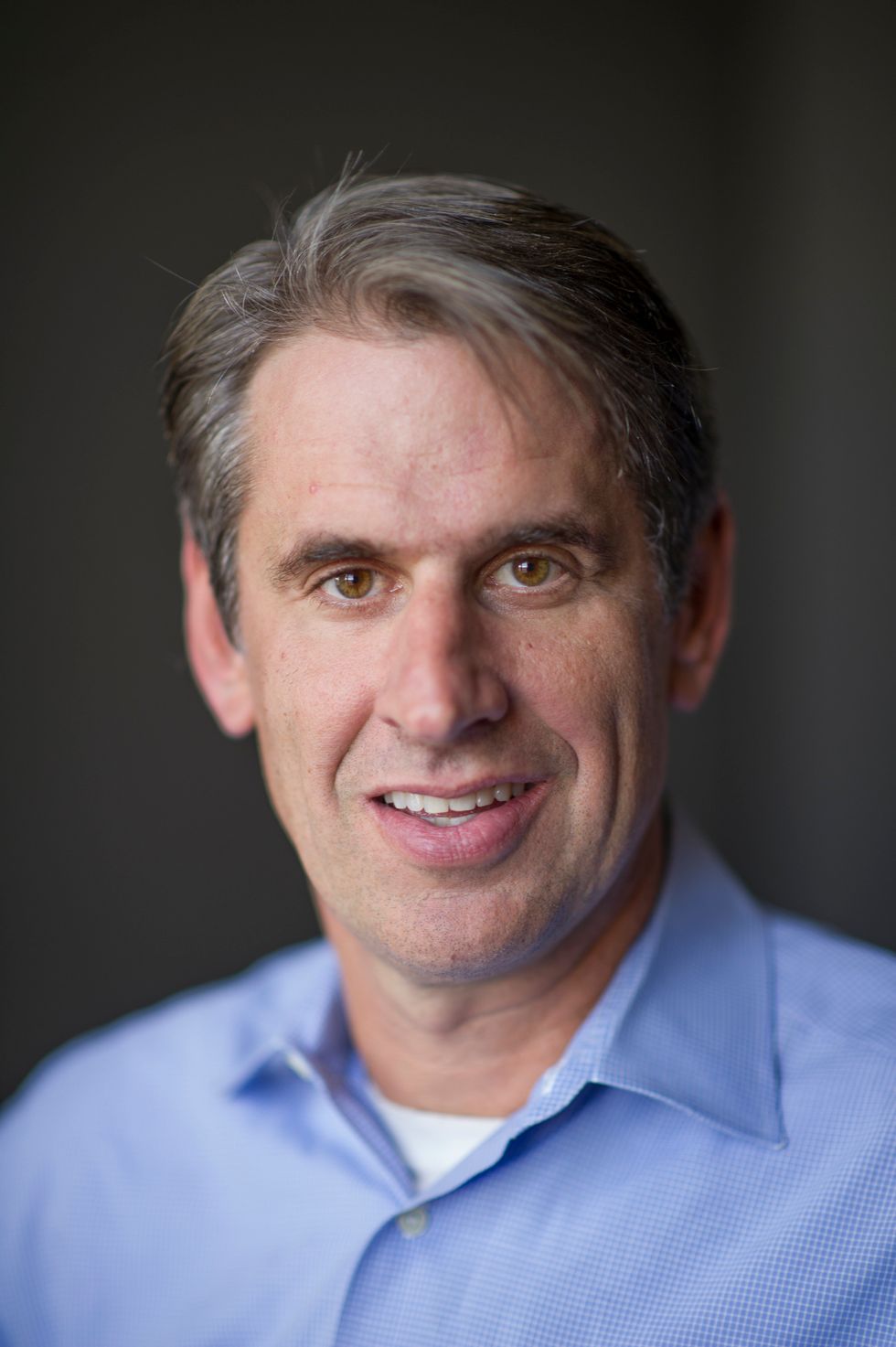 Bill Gurley, General Partner at Benchmark Capital
​Bill Gurley, General Partner at Benchmark Capital
Bill Gurley has spent over 15 years as a General Partner at Benchmark Capital. Prior to Benchmark, Bill was a partner with Hummer Winblad Venture Partners.

Before entering the venture capital business, Bill spent four years on Wall Street as a top-ranked research analyst, including three years at CS First Boston focusing on personal computer hardware and software. His research coverage included such companies as Dell, Compaq, and Microsoft, and he was the lead analyst on the Amazon IPO. In both 1995 and 1996, Bill was a member of the Institutional Investor All-American Research Team.
Prior to his investment career, Bill was a design engineer at Compaq Computer, where he worked on products such as the 486/50 and Compaq's first multi-processor server. For the past fifteen years, Bill has authored the Above the Crowd blog which focuses on the evolution and economics of high technology businesses.
Over his venture career, he has worked with such companies as GrubHub (IPO: GRUB), Nextdoor, OpenTable (IPO: OPEN, Acquired by Priceline), Stitch Fix (IPO: SFIX), Uber, and Zillow.com (IPO: Z).
From Your Site Articles
Related Articles Around the Web
The dot.LA community is invited to join TheGrill, TheWrap's flagship 3-day, all-virtual conference on the convergence between entertainment, media and technology.
From September 22nd through the 24th, TheGrill will feature afternoon segments of curated discussion, industry panels and virtual networking sessions.

<h3>dot.LA Partners with TheWrap on the 2020 Innovators List</h3><p>As part of the conference, TheWrap and dot.LA will unveil the annual innovator's list, recognizing 10-12 individuals and companies that are disrupting their industry and beyond.</p><p>This year's power-list of speakers include:<u></u><span></span></p><ul class="ee-ul"><li>Brad Bird | Academy Award Winning Writer &amp; Director</li><li>Jesse Sisgold | President &amp; COO, Skydance Media</li><li>John Sloss | Producer, "Green Book"</li><li>Lilly Burns | Producer, "Broad City" &amp; "Russian Doll"</li><li>MyKhanh Shelton | SVP, Enterprise Inclusion, WarnerMedia</li><li>Tim Zajaros | Co-Founder, Producer, Armory Films</li><li>Kara Swisher | Editor-at-Large, New York Media<u></u><u></u></li><li>Nyka King | Star of "Euphoria"</li><li>Effie Brown | Award-Winning Producer &amp; CEO, Gamechanging Films</li><li>Smriti Mundhra | Creator, "Indian Matchmaking"</li><li>Keith Le Goy | President, Worldwide Networks &amp; Distribution, Sony Pictures Television</li><li>And many more</li></ul><h2>Register <a href="https://tickets.thewrap.com/e/thegrill-2020/tickets" target="_blank">here</a><br></h2><p>50% Off Promo Code: DOTLA50<u></u><u></u></p><p>Registration Deadline: EOD - Friday (9/25/20)<u></u><u></u></p><p>For more information visit <a href="http://thegrill.thewrap.com/" target="_blank">http://thegrill.thewrap.com/</a></p>