startup pitch showcase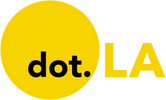 Get in the KNOW
on LA Startups & Tech
X
startup pitch showcase
Photo by Joshua Ruano
A startup that offers gamified how-to guides for aspiring entrepreneurs was declared the winner of the second annual dot.LA pitch competition on Thursday in Santa Monica.
"My mission is to 'Pinky and the Brain' all of the currently available resources," said Everlaunch CEO Michelle Heng, referring to a cartoon where the main character was obsessed with taking over the world. Heng's service sets out to build a community for entrepreneurs and bring together essential business resources in a single hub.
Heng was selected as the night's winner by the competition's three judges — Boba Guys founder and investor Andrew Chau, Worklife VC founder Brianne Kimmel, and Plug and Play Ventures investor Kiswana Browne.
Everlaunch debuted in May to offer a "roadmap" for the "business-building process." Current partners include GoDaddy, Squarespace and 99designs. "The days of endless googling are over," a tagline for the service reads.
"I'm just excited to do the work and be an ally in order to build the future, and to help people of color build generational wealth," said Heng, speaking before attendees of the dot.LA Summit.
"And don't forget to bet on black women," she added.
The pitch-off also featured Rent-a-Romper and Reeplayer. All three startups are Southern California-based, have raised less than $1 million to date in outside funding and were nominated for the competition by dot.LA readers.
Rent-a-Romper offers a monthly subscription to clothing for babies and toddlers. "We are changing children's fashion by providing parents a curated wardrobe that grows with their child," said CEO Lauren Gregor.
Reeplayer provides a $99-per-month subscription that aims to help coaches and young soccer players capture game footage. Reeplayer's software and 4K camera system, which goes on a tripod and records from the sideline, are both included in the monthly fee. "Down the line we want to bridge the gap between athletes and recruiters," said founder Orhan Ajredinovski.
Crewtify, a livestreaming platform for concerts, won last year's dot.LA pitch competition.
Watch the full 2021 event here:
dot.LA Summit: Startup Pitch Competition www.youtube.com
From Your Site Articles
Related Articles Around the Web
We're looking for Southern California startups in the media, entertainment and gaming industries that have a product on the market and have raised less than $1 million in funding. We want your thoughts on the most promising, innovative, forward-thinking startups in these sectors to pitch at dot.LA's inaugural media summit.
Guest judges / advisors from the venture capital community will be announced soon. Please contact Annie@dot.LA with any questions. Thank you!
Apply to Attend the Summit Here
This week's startup pitch showcase focused on female founders in honor of Women's History Month. The founders of OYA FEMTECH Apparel, ofthenight.club and Struct Club each gave five-minute pitches about their company, followed by advice from M13 Investor Jawhara Tariq and LDR Ventures Partners Co-Managing Director Maxine Kozler. The event was hosted by dot.LA's Chief Correspondent & Host and Head of Video Kelly O'Grady.
Startup Pitch Showcase: Female Founders feat. Oya Femtech Apparel, ofthenight.club and Struct Club
Featured Startups:
OYA FEMTECH Apparel According to women's health experts, the average legging makes women twice as likely to develop vaginal health issues. OYA is tackling this feminine health challenge head on by engineering leggings for women's health, style, functionality and comfort. Think: breathable, silky, leak absorbent, and curve shaping. OYA is on a mission to create technical clothes that support feminine health. OYA hopes to give all women more control over their health and create safe spaces to discuss feminine care.
ofthenight.club In the over-saturated market of subscription services, "Of The Night'' elevates the model of a "party-in-a-box." Founded by two female experiential producers, Of The Night embodies the magic of themed events and individually packages this magic for evenings spent inside. Since our debut, Of The Night has delivered 300+ party packages with 12 unique package themes; provided paid opportunities for out-of-work entertainers; spotlighted local brands and small businesses — many of whom lost their physical spaces during the pandemic — and raised over $5000 for nonprofits. Instead of mourning the loss of what we could no longer do, Of The Night's nationwide deliveries celebrate new and innovative ways of gathering.
Struct Club is a vibrant community of fitness instructors who craft impeccable workout plans to fierce playlists that drive peak workout efficiency, effectiveness and inspiration. Thousands of instructors worldwide come to Struct Club as their go-to platform to create and monetize playlist-driven workout plans. Spinning, running, HIIT and Sculpt enthusiasts looking to slay their fitness goals can find on-the-beat workouts to their favorite tunes in our app. Download Struct Club on the App Store today to access select workouts by our top featured instructors with matching music, integrating directly with your Spotify or Apple Music account.

About the Advisors: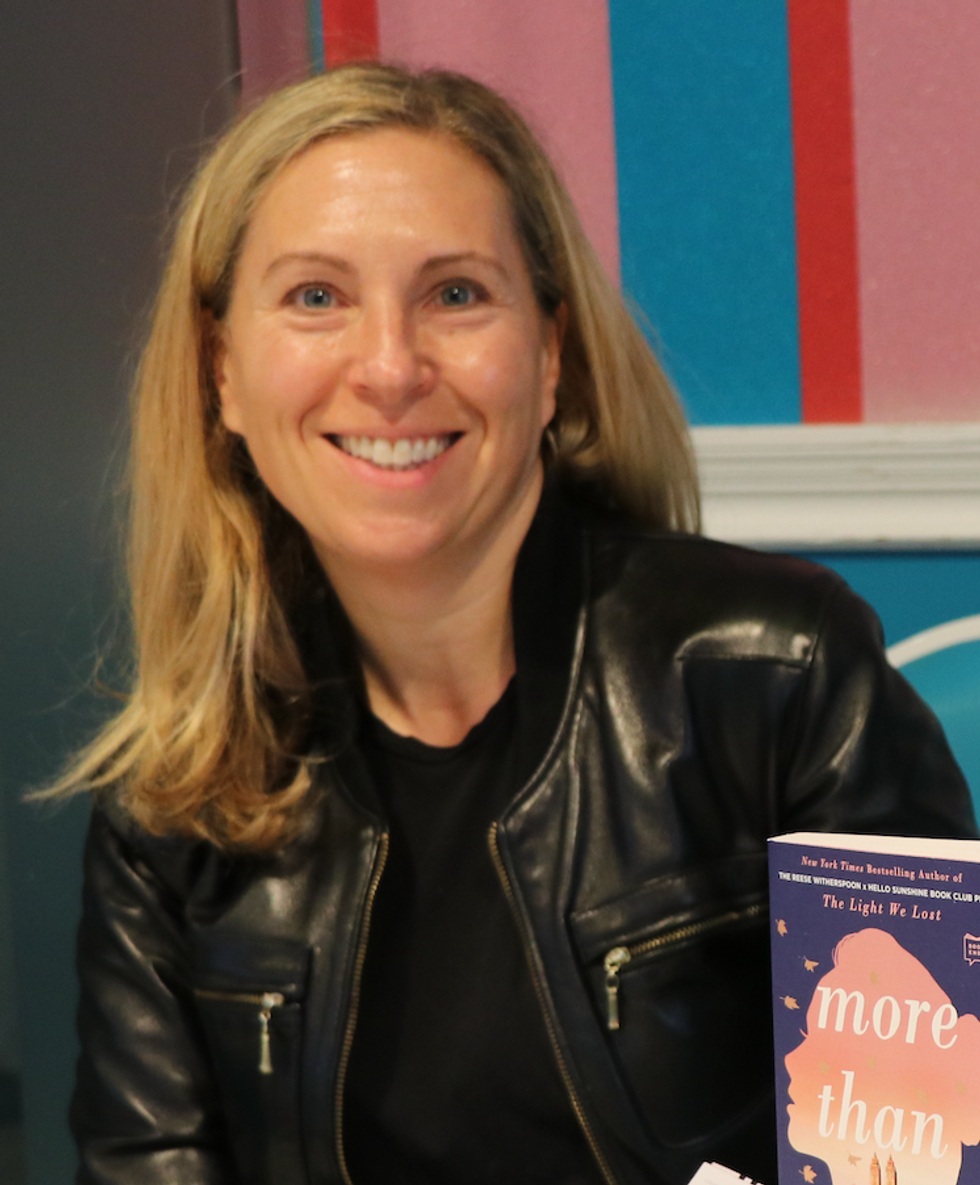 Maxine Kozler, co-managing director of LDR Ventures
Maxine Kozler, Co Managing Director of LDR Ventures 
Maxi is the Co-Managing Director of LDR Ventures, a Los Angeles based female led venture capital firm. Maxi's expertise includes: early stage capital raising, deal structuring and syndication, entertainment, intellectual property, licensing, branding, marketing and PR/social media. She invests in and advises founders at the angel and seed stages to grow their businesses from proof of concept stage to full use of their capitalization. Investments and Advisory roles include: Thrive Market, sweetgreen, Territory Foods, junzi kitchens, Shaka Tea, Sourse, Moku and Parachute Home.
Maxi also gives her time to the Center for Innovation & Entrepreneurship Advisory Council at Cal Poly University, as an Executive and VC in residence at the Hot House Incubator at Cal Poly, as a Pod Leader for Declare (fka Parity Partners) and as a mentor for SheWorx and the Black Girls Making Millions Academy founded by Mahisha Dillenger.
In addition to investing, Maxi spearheads events in LA, SF and NYC with other female investors to teach women how to invest at the Angel and Seed levels in order to address the funding disparity of capital that goes to Female Founders.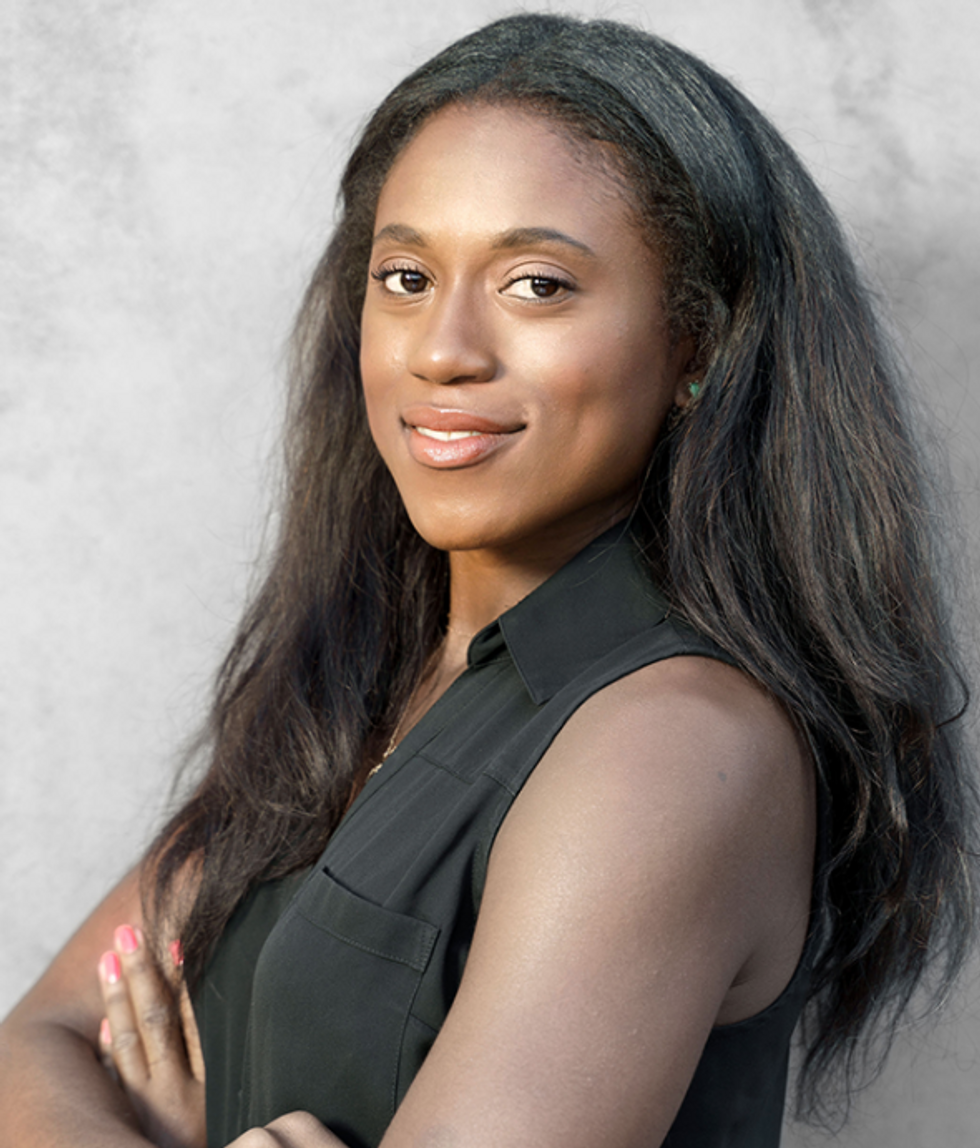 Jawhara Tariq, investor at M13
Jawhara Tariq, Investor at M13 
My path to venture was non-traditional. I began my career working in nonprofits and philanthropy, where I spent my days trying to understand the systems that affect the average American's access to the most basic necessities. I take these experiences with me as an investor at M13 and am looking for founders who are trying to change the world in ways that are equitable, accessible, and have effects on large populations.
Investors have a large responsibility. We are given the opportunity to support great ideas that have the potential to turn into paradigm shifts. I am looking for founders who are unstoppable forces; the entrepreneurs who have the audacity to dream up a world that looks, feels, and operates differently than the one we live in today.
M13 is about stars that shine brighter together. This is the perfect metaphor for the special community of investors, founders, and operators that have come together to build innovative solutions to some of the world's largest problems.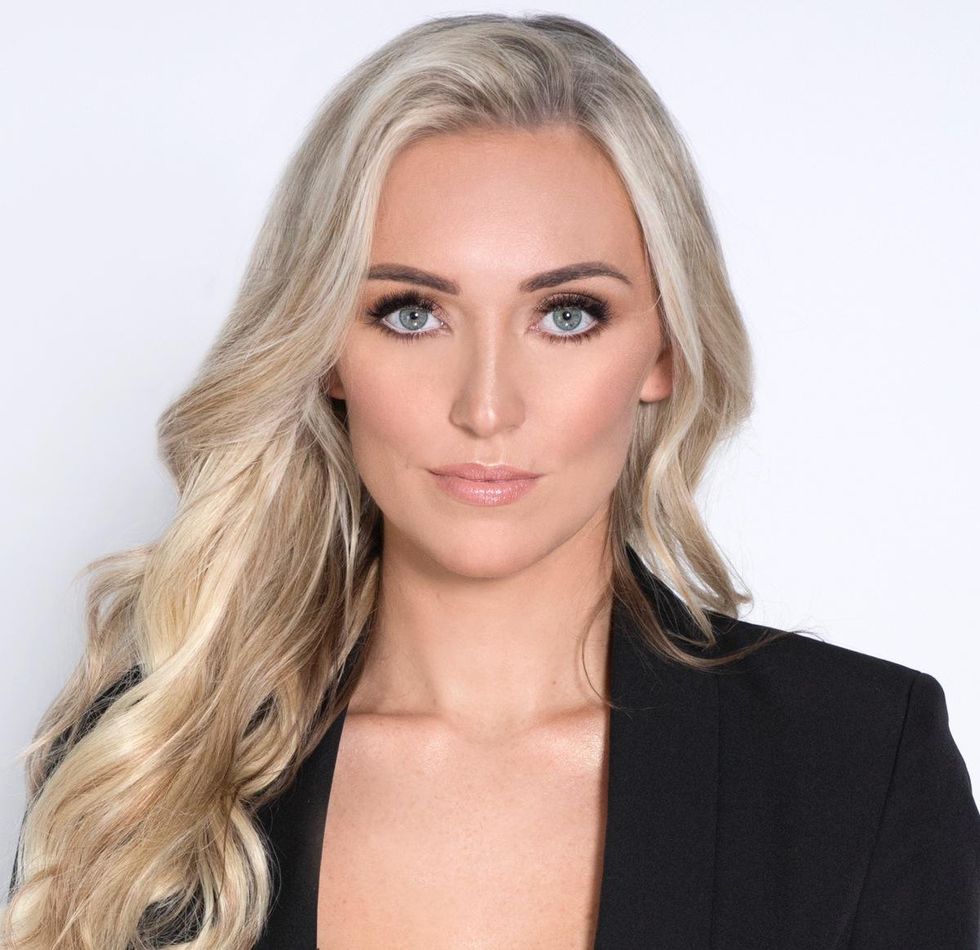 Kelly O'Grady, chief correspondent & host and head of video at dot.LA
Kelly O'Grady, Chief Correspondent & Host and Head of Video at dot.LA 
Kelly O'Grady is dot.LA's chief host & correspondent. Kelly serves as dot.LA's on-air talent, and is responsible for designing and executing all video efforts. A former management consultant for McKinsey, and TV reporter for NESN, she also served on Disney's Corporate Strategy team, focusing on M&A and the company's direct-to-consumer streaming efforts. Kelly holds a bachelor's degree from Harvard College and an MBA from Harvard Business School. A Boston native, Kelly spent a year as Miss Massachusetts USA, and can be found supporting her beloved Patriots every Sunday come football season.