What Are LA's Hottest Startups of 2021? We Asked Top VCs to Rank Them
Ben Bergman
Ben Bergman is the newsroom's senior finance reporter. Previously he was a senior business reporter and host at KPCC, a senior producer at Gimlet Media, a producer at NPR's Morning Edition, and produced two investigative documentaries for KCET. He has been a frequent on-air contributor to business coverage on NPR and Marketplace and has written for The New York Times and Columbia Journalism Review. Ben was a 2017-2018 Knight-Bagehot Fellow in Economic and Business Journalism at Columbia Business School. In his free time, he enjoys skiing, playing poker, and cheering on The Seattle Seahawks.
07:28 AM | January 04, 2021
Despite — or in many cases because of — the raging pandemic, 2020 was a great year for many tech startups. It turned out to be an ideal time to be in the video game business, developing a streaming ecommerce platform for Gen Z, or helping restaurants with their online ordering.
But which companies in Southern California had the best year? That is highly subjective of course. But in an attempt to highlight who's hot, we asked dozens of the region's top VCs to weigh in.
We wanted to know what companies they wish they would have invested in if they could go back and do it all over again.
---
Startups were ranked by how many votes each received. In the case of a tie, companies were listed in order of capital raised. The list illustrates how rapidly things move in startup land. One of the hottest startups had not even started when 2020 began. A number doubled or even 16x'd their valuation in the span of a few short months.
To divvy things up, we delineated between companies that have raised Series A funding or later and younger pre-seed or seed startups.
Not surprisingly, many of the hottest companies have been big beneficiaries of the stay-at-home economy.
PopShop Live, a red-hot QVC for Gen Z headquartered out of a WeWork on San Vicente Boulevard, got the most votes. Interestingly, the streaming ecommerce platform barely made it onto the Series A list because it raised its Series A only last month. Top Sand Hill Road firms Andreessen Horowitz and Lightspeed Venture Partners reportedly competed ferociously for who would lead the round but lost out to Benchmark, which was an early investor in eBay and Uber. The round valued PopShop Live at $100 million, way up from the $6 million valuation it raised at only five months prior.
Scopely, now one of the most valuable tech companies in Los Angeles, was also a top vote getter.
The Culver City mobile gaming unicorn raised $340 million in Series E funding in October at a $3.3 billion valuation, which nearly doubled the company's $1.7 billion post-money valuation from March. It is no coincidence that that was the same month stay-at-home orders began as Scopely has benefited from bored consumers staying on their couch and playing ScrabbleGo or Marvel Strike Force.
The company's success is especially welcome news to seed investors Greycroft, The Chernin Group and TenOneTen ventures, who got in at a $40 million post valuation in 2012. Upfront Ventures, BAM Ventures and M13 joined the 2018 Series C at a $710 post-money valuation.
Softbank-backed Ordermark, which flew more under the radar, also topped the list. The company's online ordering platform became a necessity for restaurants forced to close their dining rooms during the pandemic and raised $120 million in Series C funding in October.
On the seed side, two very different startups stood out. There was Pipe, which enables companies with recurring revenues to tap into their deferred cash flows with an instant cash advance, and Clash App, Inc., a TikTok alternative launched by a former employee of the social network in August.
We will have the list of Southern California's top seed startups out tomorrow.
Lead art by Candice Navi.
Ben Bergman
Ben Bergman is the newsroom's senior finance reporter. Previously he was a senior business reporter and host at KPCC, a senior producer at Gimlet Media, a producer at NPR's Morning Edition, and produced two investigative documentaries for KCET. He has been a frequent on-air contributor to business coverage on NPR and Marketplace and has written for The New York Times and Columbia Journalism Review. Ben was a 2017-2018 Knight-Bagehot Fellow in Economic and Business Journalism at Columbia Business School. In his free time, he enjoys skiing, playing poker, and cheering on The Seattle Seahawks.
https://twitter.com/thebenbergman
ben@dot.la
10:20 AM | November 22, 2022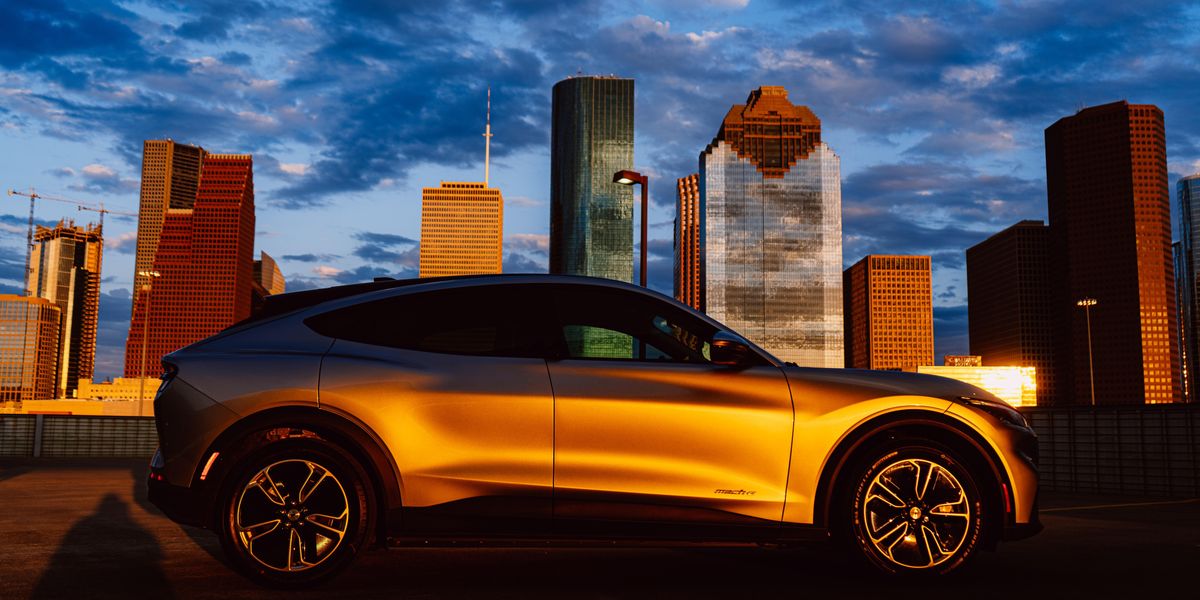 How We Calculated Cost
It is difficult to pinpoint one figure that will apply to every EV driver. Even within a single state, there's variables – such as mileage driven, the type of vehicle and battery, plus the type of charger as well as if the car owner is opting to fuel up at a public station versus installing a personal home charging point.
But the general formula for calculating how much charging an electric car will cost is pretty simple: divide your car's maximum range by its range per kWh, then multiply it by the average cost of electricity per kWh.
That figure, range per kWh, is an estimate that can vary greatly depending on vehicle and also driving factors. More intense driving, say, uphill in the wind, would lower your overall range per kWh since the car needs more power.
Regardless of driving conditions, though, you're always likely to pay more to charge an EV in California than other parts of the country.
California's average electricity cost in August was about 27 cents per kilowatt hour (kWh). Compared to the national average price of around 16 cents per kWh, that's quite high. In part because California's "fixed" costs of operating its electric system are used to offset public programs including wildlife mitigation.
Based on data from the Department of Tax and Fee Administration and Energy Commission, as well as the U.S. Energy Information Administration we also calculated the average California driver spends around $230 on gas monthly, or around $2,760 per year.
How Much Does It Cost To Charge a Tesla?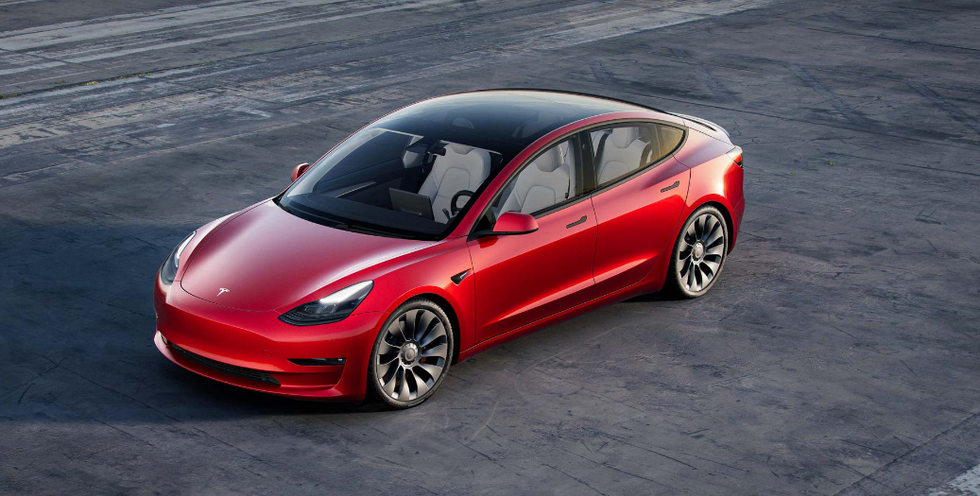 Tesla Model 3.
Photo courtesy of Tesla
So, say you drive a Tesla Model 3, one of the most popular Tesla cars.
Tesla says the standard 2022 Model 3's long-range battery has a top range of 350 miles per full charge, and while it doesn't report range per kWh, auto analysts at Edmunds estimate it to be around 25 kWh/100 miles or 2.5 miles. All told, it should cost about $29.36 to fully fuel a Model 3 in California – but bear in mind that you can only use Tesla's network of proprietary Superchargers unless you have an adapter.
Or, as the U.S. Department of Energy (DOE) estimated, charging a Tesla Model 3 costs about $550 per year.
Tesla's 2022 Model S sports car, on the other hand, requires more charging for higher performance. It costs $39.05 per charge, or around $1 per 25 miles.
Teslas are more expensive to charge than most of their counterparts in part because of their Supercharger network – which most drivers will find a worthy trade-off, given that they're fast, and can charge an EV from 0% to 80% in about 30 minutes.
How Much Does It Cost to Charge a Rivian?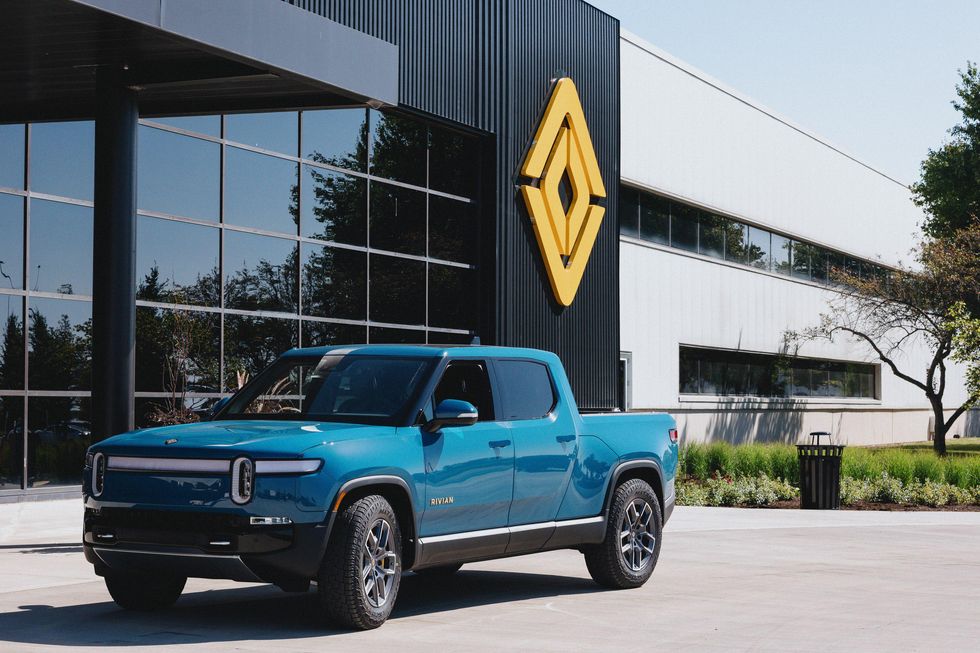 An R1T in Rivian Blue at the main entrance to the plant in Normal, IL.
Courtesy of Rivian
If you're one of the few driving a 2022 Rivian R1T electric truck, it'll cost around $17.66 per charge. Rivian's battery models have varying range, but on the high end, contain 400 miles on a full charge. The DOE estimates that driving 25 miles in a 2022 R1T will cost about $1.68 or about $1,000 annually.
Rivian's other model, the R1S, is almost identical in price (it costs about 20 cents less than the R1T, by our estimates).
How Much Does It Cost to Charge a Nissan Leaf?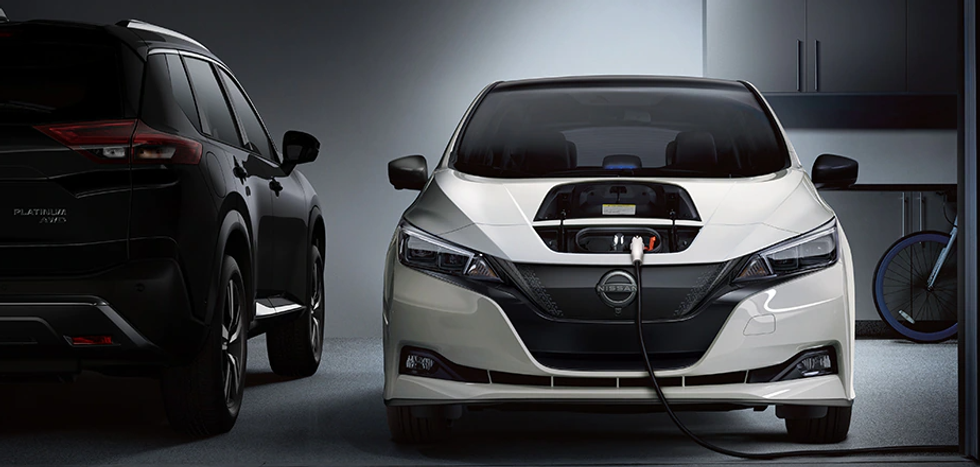 2023 Nissan Leaf charging.
Photo courtesy of Nissan
A 2022 Nissan Leaf's base model comes with a 40 kWh battery pack. The DOE estimates this version of Nissan's affordable commuter car has a maximum range of 149 miles, and gets about 3 miles per kWh, pretty much on par with the overall average for electric vehicles.
Using this information, we can estimate that the Nissan Leaf will cost around $13.41 to charge once. The DOE calculates that a 2022 Leaf's annual fuel cost will total $650.
How Much Does It Cost to Charge a Ford F-150 Lightning EV?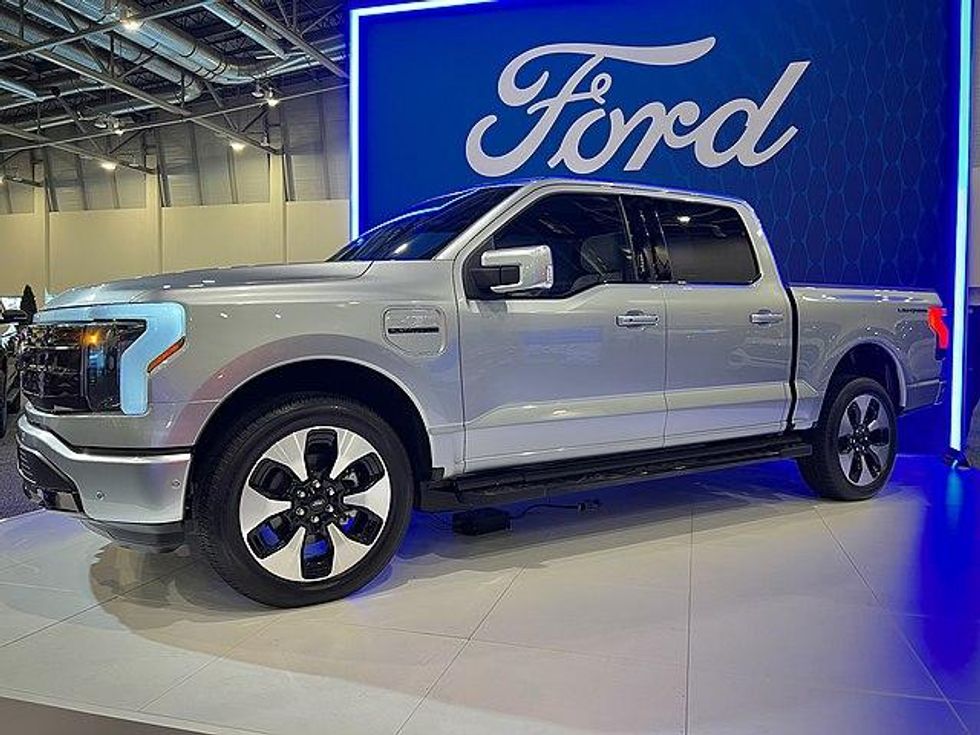 2023 Ford F-150 Lightning
Photo courtesy of Wikimedia Commons
Ford's much-hyped electric F-150 all-wheel drive truck debuted last May to much fanfare, including a test drive from President Joe Biden.
The F-150 Lightning has a max range of 230 miles, and on average a higher fuel cost than competing electric trucks like Rivians. On average, it'll cost roughly $12.67 for one charge, though the DOE estimates this will amount to around $1,050 annually.
This year Ford also released an electric Mustang, the Mach-E SUV. The standard Mach-E has a top range of 247 miles on a full charge, and gets about 3 miles per kWh. One full charge of the Mach-E will cost around $22.23, and
the DOE surmises
that'll add up to a yearly charging expense of roughly $700.
Samson Amore
Samson Amore is a reporter for dot.LA. He holds a degree in journalism from Emerson College. Send tips or pitches to samsonamore@dot.la and find him on Twitter @Samsonamore.
https://twitter.com/samsonamore
samsonamore@dot.la
03:49 PM | October 14, 2022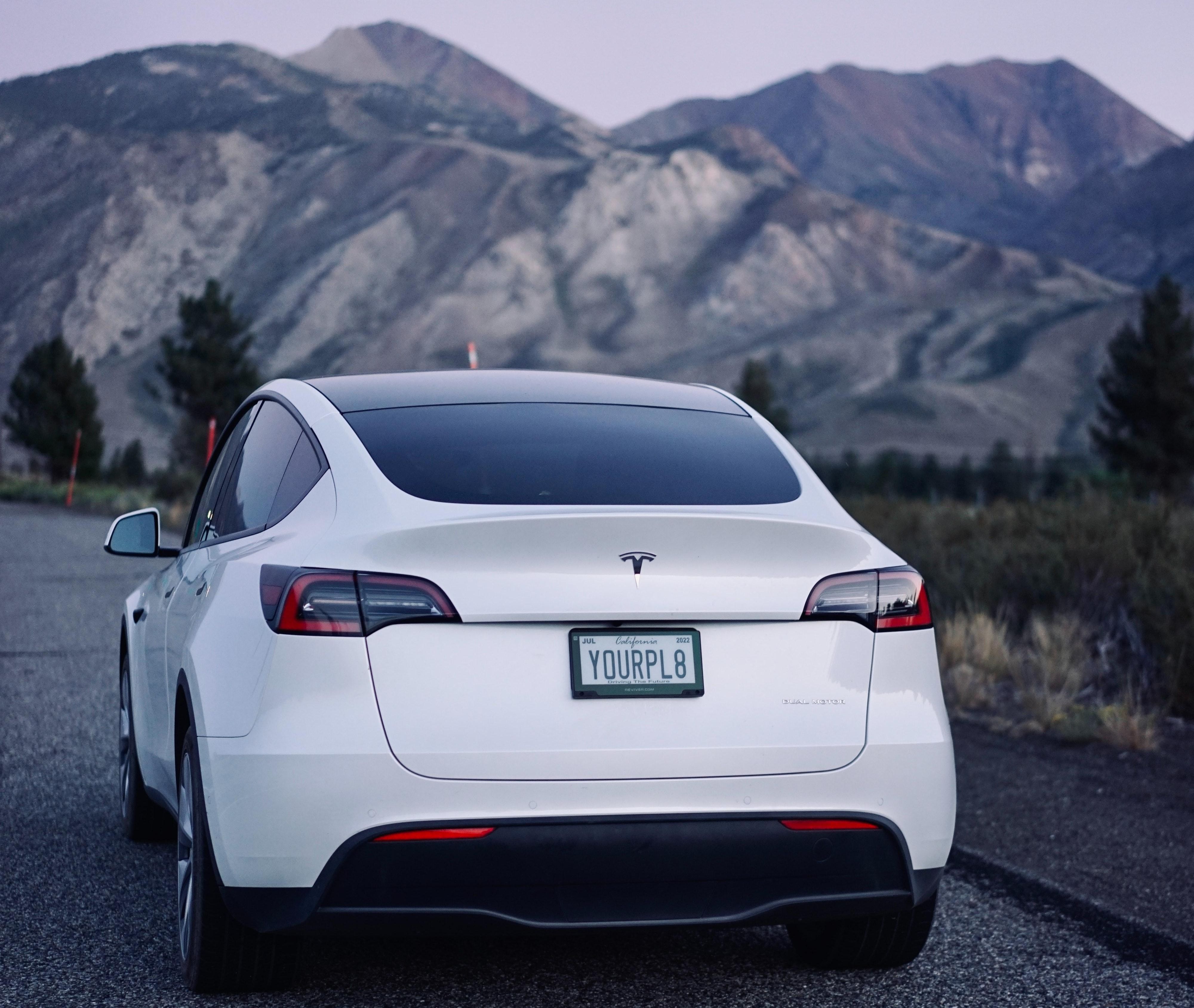 Thanks to a new bill passed on October 5, California drivers now have the choice to chuck their traditional metal license plates and replace them with digital ones.
The plates are referred to as "Rplate" and were developed by Sacramento-based Reviver. A news release on Reviver's website that accompanied the bill's passage states that there are "two device options enabling vehicle owners to connect their vehicle with a suite of services including in-app registration renewal, visual personalization, vehicle location services and security features such as easily reporting a vehicle as stolen."
Reviver Auto Current and Future CapabilitiesFrom Youtube
There are wired (connected to and powered by a vehicle's electrical system) and battery-powered options, and drivers can choose to pay for their plates monthly or annually. Four-year agreements for battery-powered plates begin at $19.95 a month or $215.40 yearly. Commercial vehicles will pay $275.40 each year for wired plates. A two-year agreement for wired plates costs $24.95 per month. Drivers can choose to install their plates, but on its website, Reviver offers professional installation for $150.

A pilot digital plate program was launched in 2018, and according to the Los Angeles Times, there were 175,000 participants. The new bill ensures all 27 million California drivers can elect to get a digital plate of their own.
California is the third state after Arizona and Michigan to offer digital plates to all drivers, while Texas currently only provides the digital option for commercial vehicles. In July 2022, Deseret News reported that Colorado might also offer the option. They have several advantages over the classic metal plates as well—as the L.A. Times notes, digital plates will streamline registration renewals and reduce time spent at the DMV. They also have light and dark modes, according to Reviver's website. Thanks to an accompanying app, they act as additional vehicle security, alerting drivers to unexpected vehicle movements and providing a method to report stolen vehicles.
As part of the new digital plate program, Reviver touts its products' connectivity, stating that in addition to Bluetooth capabilities, digital plates have "national 5G network connectivity and stability." But don't worry—the same plates purportedly protect owner privacy with cloud support and encrypted software updates.

5 Reasons to avoid the digital license plate | Ride TechFrom Youtube
After the Rplate pilot program was announced four years ago, some raised questions about just how good an idea digital plates might be. Reviver and others who support switching to digital emphasize personalization, efficient DMV operations and connectivity. However, a 2018 post published by Sophos's Naked Security blog pointed out that "the plates could be as susceptible to hacking as other wireless and IoT technologies," noting that everyday "objects – things like kettles, TVs, and baby monitors – are getting connected to the internet with elementary security flaws still in place."
To that end, a May 2018 syndicated New York Times news service article about digital plates quoted the Electronic Frontier Foundation (EFF), which warned that such a device could be a "'honeypot of data,' recording the drivers' trips to the grocery store, or to a protest, or to an abortion clinic."
For now, Rplates are another option in addition to old-fashioned metal, and many are likely to opt out due to cost alone. If you decide to go the digital route, however, it helps if you know what you could be getting yourself into.
Steve Huff
Steve Huff is an Editor and Reporter at dot.LA. Steve was previously managing editor for The Metaverse Post and before that deputy digital editor for Maxim magazine. He has written for Inside Hook, Observer and New York Mag. Steve is the author of two official tie-ins books for AMC's hit "Breaking Bad" prequel, "Better Call Saul." He's also a classically-trained tenor and has performed with opera companies and orchestras all over the Eastern U.S. He lives in the greater Boston metro area with his wife, educator Dr. Dana Huff.
steve@dot.la