social media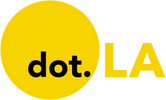 Get in the KNOW
on LA Startups & Tech
X
social media
Courtesy of TikTok
TikTok's newest advertising program will allow brands to crowdsource content from creators.
Branded Mission, which the Culver City-based video-sharing app announced Wednesday, is currently being beta-tested. The program lets brands release briefs containing specific creative directions—such as incorporating a specific hashtag, visual effect or audio—with the goal of procuring videos that will become promoted ads. Creators with at least 1,000 followers will be compensated with cash payments if the content performs well.
Creators participating in the "authentic branded content" program, as TikTok described it, can choose which brand initiatives they wish to participate in—with each Branded Mission "page" highlighting details like how much money a creator could potentially receive for participating. TikTok told Business Insider that it's testing various payment models, including a first-come, first-serve model as well as "boosted traffic" compensation.
"Creators are at the center of creativity, culture and entertainment on TikTok," the social media firm said in a statement. "With Branded Mission, we're excited to bring even more creators into the branded content ecosystem and explore ways to reward emerging and established creators."
TikTok's previous advertising strategies have relied on creators with large followings, with the recently announced TikTok Pulse targeting users with at least 100,000 followers. Branded Mission, on the other hand, gives creators with smaller platforms a chance to make more revenue beyond programs like TikTok's Creator Fund.
From Your Site Articles
Related Articles Around the Web
Some Snap Kit platform developers have skirted guidelines meant to make the app safer for children.
A new report from TechCrunch released Tuesday found that some third-party apps that connect to users' Snap accounts have not been updated according to new guidelines announced in March. The restrictions, which target anonymous messaging and friend-finding apps, are meant to increase child safety. However, the investigation found a number of apps either ignore the new regulations or falsely claim to be integrated with Snapchat.
The Santa Monica-based social media company announced the changes after facing two separate lawsuits related to teen suicide allegedly caused by the app. Over 1,500 developers integrate Snap features like the camera and Bitmojis. Snap originally claimed the update would not affect many apps.
Developers had 30 days to revise their software, but the investigation found that some apps, such as the anonymous Q&A app Sendit, were granted an extension. Others blatantly avoided the changes—the anonymous messaging app HMU, which is now meant for adult users, is still available to users "9+" in the App Store. Certain apps that have been banned from Snap, like Intext, still advertise Snapchat integration.
"First and foremost, we put the privacy and safety of our community first and expect the products built by our developer community to adhere to that standard in addition to bringing fun and positive experiences to people," Director of Platform Partnerships Alston Cheek told TechCrunch.
The news is a blow to Snap's recent efforts to cast itself as a responsible social media platform The company recently announced Colleen DeCourcy would take over as the company's new chief creative officer and CEO Evan Spiegel to recently made a a generous personal donation to graduates of Otis College of Art and Design. The social media company currently faces a lawsuit from a teenager who claims it has not done enough to protect minors from sexual exploitation. In April, 44 attorney generals sent a letter to Snap and TikTok urging the companies to strengthen parental controls.
Lawmakers are considering new policies that would hold social media companies accountable for the content on their platforms. One such bill would require social media companies to share data with independent researchers.
Snapchat recently rolled out augmented reality shopping features and influencer-led original content to grow its younger base of users.
Snap Inc., Snapchat's parent company, is an investor in dot.LA.
Photo provided by ATTN:
Candle Media, the firm run by ex-Disney execs Kevin Mayer and Tom Staggs, has bought social media creative company ATTN: for $100 million.
Los Angeles-based ATTN: (pronounced "attention") produces content geared toward Gen Z and millennial viewers. The company has created original series for Facebook, TikTok, and Twitch, as well as TV networks like ABC and NBC, and streaming services like Hulu and Apple TV. Launched in 2014, ATTN:'s brand studio and creative agency has also worked with Amazon, Ford and Google, among others.
Financial terms of the deal were not disclosed, but a source familiar with the deal said Tuesday that Candle Media is paying $100 million in cash and stock for ATTN:. The transaction is expected to close within 30 days.
"ATTN: has a deep, digital-native understanding for how to cut through the noise and reach today's audiences through engaging content on social media," co-CEOs and co-chairmen Mayer and Staggs said in a statement.
Candle Media, backed by investment giant Blackrock, has scooped up three media companies since launching last year: kids' programming provider Moonbug Entertainment for $3 billion in November; a majority stake in Reese Witherspoon's Hello Sunshine for $900 million in August; and Faraway Road Productions for under $50 million in January. The company also took a minority stake in Will Smith and Jada Pinkett Smith's Westbrook in January
Candle Media aims to help ATTN: grow as it creates more original content and expands its brand services, including with its recently launched TikTok Studio. ATTN:'s co-founders, Matthew Segal and Jarrett Moreno, along with the company's senior management team, will continue to oversee day-to-day operations of the 140-person company.
"ATTN:'s mission has always been to use creative and clever storytelling to make important issues more digestible for mass audiences," Segal and Moreno said in a statement. "Partnering with Candle and their growing, talented team of creators will allow us to further this mission in a whole new way, accelerating our growth and reaching even more people with what we create."
Related Articles Around the Web