morgan debaun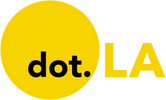 Get in the KNOW
on LA Startups & Tech
X
morgan debaun
Seven years ago, Morgan DeBaun left her job in Silicon Valley to help create Blavity, a news and events company geared toward Black millennials.
The name comes from the concept of "Black gravity"— the force that pulls people of color toward each other in predominantly white spaces — and it's intended to reflect the very voices she saw excluded in her tech job.
Over the years Blavity has become an influential voice, birthing AfroTech, a conference that it calls the largest for Black founders and creators, and acquiring travel startup TravelNoire in 2017.
On Saturday, Blavity will host its inaugural AfroTech Executive in Los Angeles. DeBaun, the company's CEO, sees the gathering of dozens of venture capitalists and founders as means to build ideas among leaders who share a collective consciousness about race. It can also help build a network of Black executives so they can get into decision making positions at some of the most powerful tech companies.
Founder and CEO of The Plug Sherrell Dorsey, co-founder and CEO of Reddit Steve Huffman, co-founder and CEO of Squire Technologies Songe Laron are among those slated to speak.
DeBaun thinks that coming together is a powerful force, especially after 18 difficult months. At the start of the pandemic, Blavity asked employees to take a 30% pay cut and shut down the Los Angeles office in anticipation of falling revenue. Then came the killing of George Floyd. It took a mental toll on staff but also gave her mission ever more urgency.
The company, which has since secured $12 million in venture funds, has bounced back. And the remote work experience made her realize that the arrangement made sense for employees who had to take care of children or parents.
How did AfroTech Executive evolve? And why did you feel it was needed?
AfroTech has been such a fruitful conference and brand for bringing together incredible Black tech innovators, we knew we wanted to continue to expand into different segments of our community to provide different experiences for connection. We wanted to create a space for executives to dive deep into what is going on in their industry and company, and be able to have candid conversations about what is and isn't working. This sort of exchange of ideas and long-lasting partnerships are at the foundation of AfroTech.
There is a shift going on right now in conversations about diversity and inclusion. But certainly these are not issues that are new to Black Americans. How have these changes impacted thinking among Black executives and other leaders?
Black executives and other Black leaders are really having their voices heard right now and that has pushed people forward, rightfully so, to use this as an opportunity to launch more ambitious ideas for people of color as consumers and different audiences. Taking advantage of this time to build a better opportunity for their employees and community moving forward is definitely something that is on the minds of Black leaders in business as they execute on their priorities.
Are we just at a moment or is there any real change going on?
These continued conversations will bring about real change if we continue to have them and hold businesses accountable by voting for what corporations succeed with our dollars. Through our purchases and our platforms, we should reward the companies that address our needs and treat our community with equity respect, not just in this moment, but for years to come.
You wrote a really powerful piece for dot.LA last year after the killing of George Floyd. You said: "Our pain serves a purpose. Destruction is necessary to make space for a new reality. A new world must eventually emerge because, as former President Barack Obama addressed in his statement this morning, we cannot accept our current reality." How does AfroTech Executive fit into that vision?
It's been a little over a year since George Floyd was murdered and we haven't had a chance to get together in person to celebrate the progress that has been made. Having a moment of time with your community and like-minded individuals to talk about what we've learned, how we've grown, and to celebrate success in Black tech and the media industry is important as this 'new world' continues to evolve.
Who is going to be at AfroTech Executive? Talk to me about the value of bringing these particular folks together.
Incredible tech innovators, investors, startup founders and tech moguls will come together for AfroTech Executive. The conversations that happen, partnerships that get started, and ideas that get sparked when these people are in the room are extremely valuable to the AfroTech community and the larger tech and startup community.
Why in Los Angeles?
L.A. is one of the most diverse cities at the intersection of media, entertainment, tech and finance. It's important to us that we create a community here in L.A. to help bridge the gap between those different industries, and AfroTech does just that.
Is it a good time to be a Black person in tech? Do you have any advice for Black people in tech?
Black people in tech are being heard more than they have historically, and my advice for Black people in tech is to take advantage of this time and push all of the ideas that you have out into the open. Continue to innovate and build.
From Your Site Articles
Related Articles Around the Web
GoodRx earned dot.LA's top 2020 Startup award on Wednesday, beating out the popular sneaker reseller GOAT, the meditation application Headspace, mobile gamer Scopely and viral-video app TikTok.
"GoodRx started in Los Angeles, and will always be a Los Angeles-based company," said co-CEO Doug Hirsch. "We're so excited about the support we've received over the last decade from both entrepreneurs and investors and just incredible people that make up the ecosystem here in California and specifically in Los Angeles."
GoodRx was the first Los Angeles tech company to go public this year. It's mission to lower the prices of prescription drugs for Americans has made it one of the most-downloaded medical apps in the country.
"We're excited for the future and we appreciate the recognition," he said.
dot.LA wrapped up its inaugural Summit with the 2020 Startup Awards that honor the ingenuity and creativity propelling the startup scene in Southern California. More than 120 nominations were received from dot.LA's audience. The winners were chosen by a blue ribbon panel of judges, along with more than votes from the public.
Other winners included Entrepreneur of the Year, Tala CEO Shivani Siroya, Curative for Pivot of the Year, Blavity CEO Morgan DeBaun for Rising Entrepreneur, Openpath for Rising Startup and Social Justice Award went to Act One Ventures partner Alejandro Guerrero.
"We wanted to use this opportunity to shine a light on some of the most exciting, most driven and most world-changing people in companies in our world today," said dot.LA CEO Sam Adams.

Pivot of the Year: Curative Inc.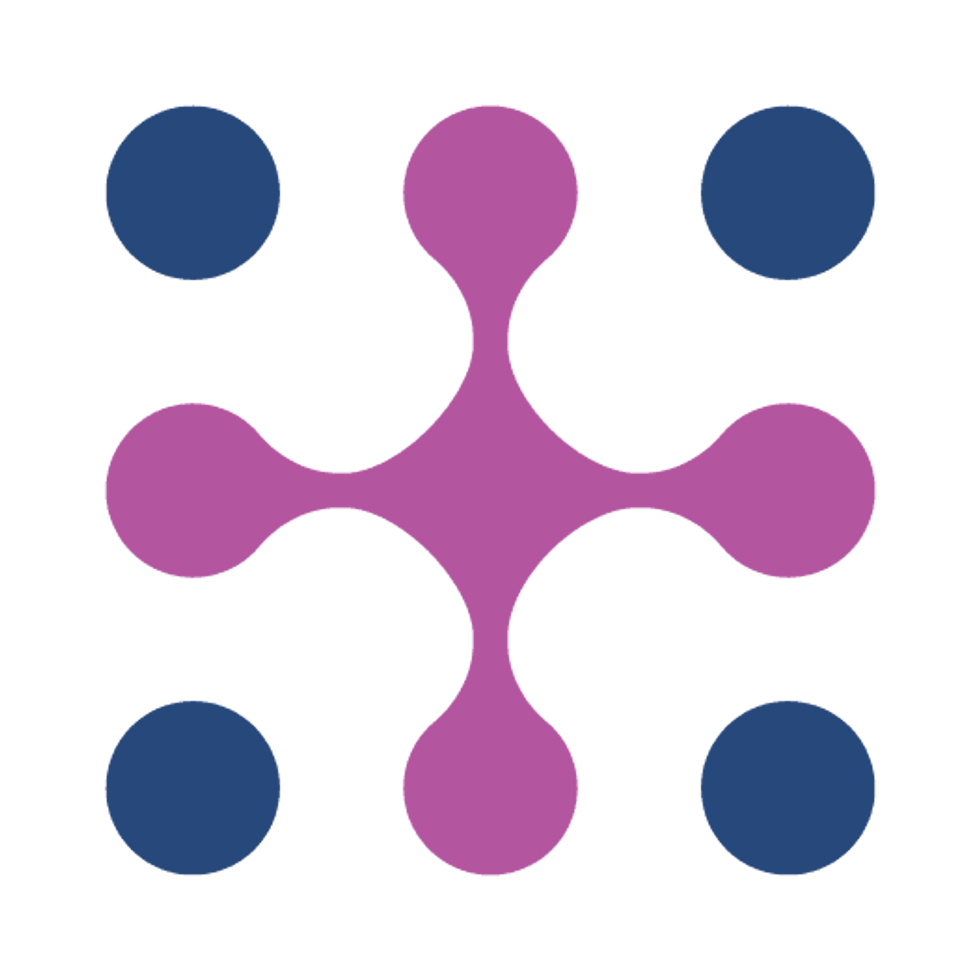 Curative was founded earlier this year by Fred Turner, an Oxford dropout. His company was then based in the Bay Area and tested for sepsis before it pivoted to provide COVID testing. As the pandemic emerged, he established a lab in San Dimas with the help of local venture capitalists that would eventually become Curative's home base. The company's saliva- based tests now account for about 10% of all testing nationally and Curative has an exclusive deal with the city of Los Angeles to provide testing.
"On behalf of our CEO Fred Turner and everyone who just want to thank you," said Curative spokesman Pasqualle Gianna. As you know, we pivoted from sepsis testing to COVID testing."
Finalists
Quantgene: The company typically offers AI-powered blood test systems for early cancer detection but now provides COVID testing and logistics for those going back to work.
Swoop: The startup focused on group transportation but developed software that limousine charter operators and their suppliers, could utilize during the pandemic as regular business dried up.
PRISM Bags: This company planned to launch their signature product, a woman's work bag but as the pandemic beared down created one suited that included mask pockets.
WELL Health Inc.: Funded and engineered the Rapid Release Program in March '20, which allowed health systems to manage urgent COVID-19 patient communications at scale.
Social Justice Award: Alejandro Guerrero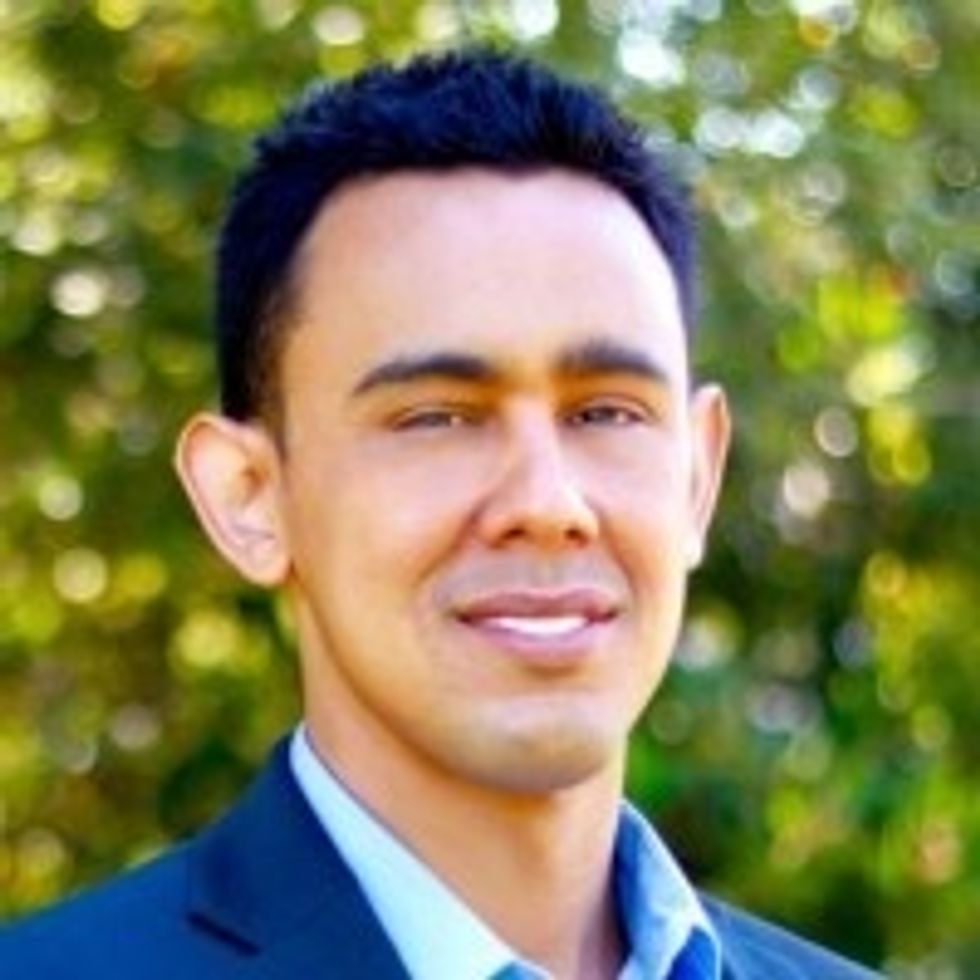 More than 20 VCs have signed onto to Act One Ventures partner Alejandro Guerrero's Diversity Rider Initiative.
The firms have pledged to add language in term sheets submitted to startups that they will make their "commercial best efforts to offer and make every attempt to include as a co-investor in the financing" at least one Black check writer or other underrepresented group."
Guerrero is the child of Mexican immigrants who said he often found he was the only person of color in the room when investment deals north of six figures were being made. He said he was inspired by the George Floyd protests and the push the industry to recognize long-standing inequities.

Finalists
Candace Walker, Co-Founder of Just US app: Created a hands-free voice control app that notifies your designated contacts when you've been stopped by police.
Derek Smith, Founder of Plug-In South LA: Created a tech startup community and accelerator program for entrepreneurs from under-represented backgrounds; produced the Urban Tech Connect conference.
Lolita Taub, Co-Founder and GP at The Community Fund: First-generation Latinx operator and investor that launched a $5 million early-stage fund to invest in community-driven companies.
Miki Reynolds, Executive Director, Grid110: Leads a no-equity, LA-based accelerator for underrepresented founders
Rising Entrepreneur: Morgan DeBaun
Morgan DeBaun is the founder and CEO of Blavity Inc., a leading news company and media brand for Black millennials and Gen Z. The outlet has been a leading voice for diversity. She launched Blavity in 2014; it now reaches over 30 million millennials a month.
Finalists
Cristina de la Peña, CEO & founder of Synapbox
Jessica Nouhavandi, co-CEO of Honeybee Health
Ksenia Yudina, CEO of UNest
Robert Luo, CEO & founder of Mi Terro
Rising Startup: Openpath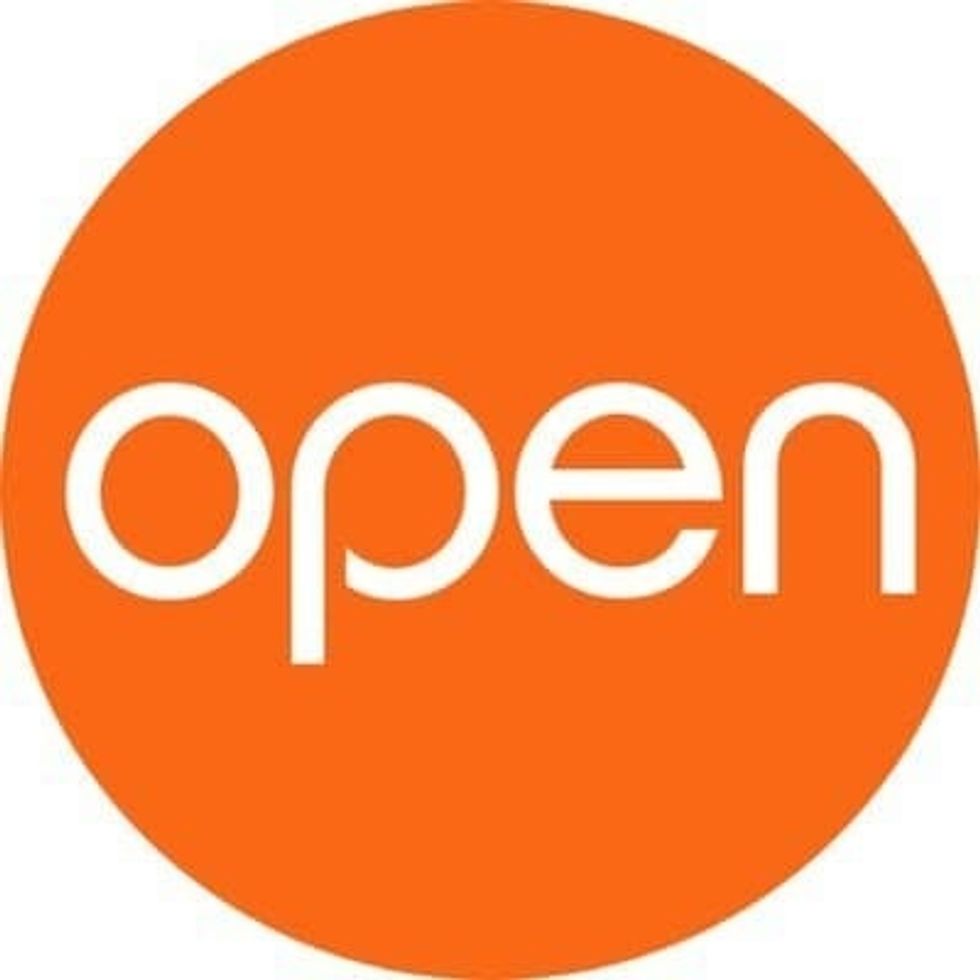 The property-tech firm provides s touchless-entry activated by one's mobile device to doors, gates, elevators and lobby check-ins.
James Segil and Alex Kazerani co-founded Openpath in 2016 along with Chief Technology Officer Rob Peters, Chief Security Officer Samy Kamkar, and Chief Revenue Officer Phil Goldsmith.

The company recently raised $35 million and has seen their value proposition become all the more useful in the post-pandemic era.
"I'm incredibly honored and humbled to be here amongst so many great entrepreneurs and great companies here in L.A.," Kazerani said. "On behalf of about 450,000 Openpath users and our entire team, we really want to thank dot.la"
Finalists
Pipe: A platform that offers non-dilutive financing to SaaS companies through an instant cash advance against the full annual value of software subscriptions.
PlayVS: Connects online games with official school administration and branding, elevating Esports from hobby to school-sponsored activity.
Outer: A direct to consumer outdoor furniture brand.
Wave: An entertainment technology company that turns performers into digital avatars and puts them on virtual stages.
Entrepreneur of the Year: Shivani Siroya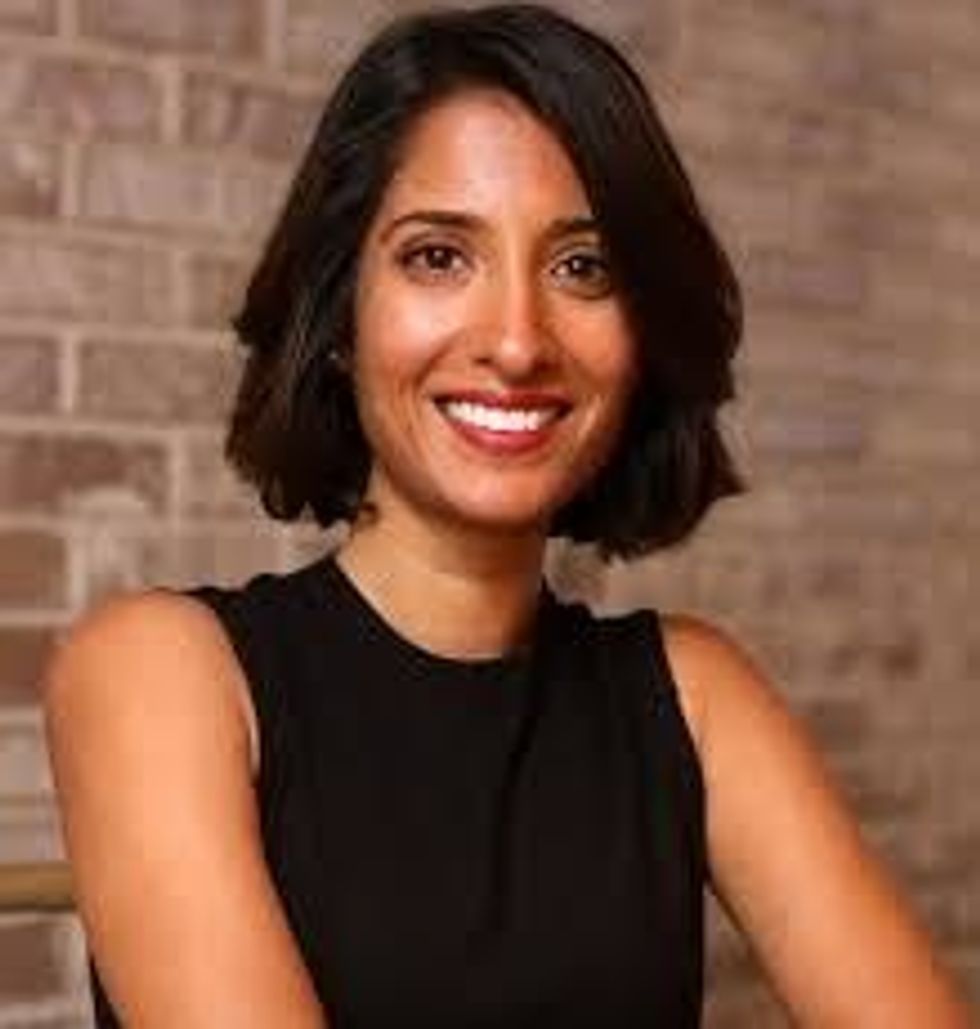 Shivani Siroya is the CEO and founder at Tala, a fintech company that offers microloans to people that often don't have a formal credit history. The company has extended $1 billion in microloans to 4 million customers in emerging markets and was last valued at $700 million. Siroya has been named one of Forbes' "40 under 40."
Finalists
Alex Canter, CEO and co-founder of software company Ordermark
Andrew Peterson, CEO and co-founder of Signal Sciences
Doug Hirsch and Trevor Bezdek, co-founders and co-CEOs of GoodRx
Imran Khan, fo-founder and CEO of Verishop
Startup of the Year: GoodRx

The prescription-discount app GoodRx became one of the first Los Angeles tech companies to go public this year.
Co-founded by former Facebook executive Doug Hirsch and Trevor Bezdek, the Santa Monica company makes money by collecting fees from pharmacy benefits managers.
GoodRx is the most downloaded medical app in the United States and boasts 70,000 pharmacies on its platform. It's also profitable. The company earned $54 million in profit for the first six months ending in June, up from $31 million over the same time last year.
The company expanded into telehealth with the purchase of Heydoctor in 2019.
Finalists
GOAT: Fast-growing global luxury shoe and apparel retailer.
Headspace: A meditation app that recently raised $100 million in debt and equity.
Scopely: A mobile video game company that acquired FoxNextGames from Disney in January.
TikTok: The video-sharing platform was the top grossing app on iOS App Store globally in Q2 2020.
Join us this Thursday, April 30 at 11:00 am PST for the kick-off of dot.LA Convenes, a speaker series devoted to empowering women in tech in partnership with PledgeLA.
With so many challenges unique to women in this new work-from-home reality, we seek to foster an honest dialogue around these obstacles and discuss specific strategies to combat them.
Women in Tech: Working From Home Challenges & Strategies to Succeed www.youtube.com
About the Speakers
Morgan DeBaun is the CEO and Founder of Blavity Inc.
​Morgan DeBaun, CEO / Founder of Blavity Inc.
Blavity Inc. is the leading news company and media brand for Black millennials and Gen Z in the U.S. reaching over 30M millennials a month, surpassing the digital traffic of many legacy black media brands. Since launching Blavity in 2014, the brand has quickly grown to be a strong voice for viral culture, social commentary and a platform for young creators to showcase their work.
Starting her career in Silicon Valley, Morgan graduated with an B.A. from Washington University in St. Louis. Morgan has been widely quoted as an innovator and media entrepreneur in top tier consumer and business publications like Forbes, Huffington Post, NPR, TechCrunch and many more.
In addition to leading Blavity Inc., Morgan angel invests and advises entrepreneurs on how to launch their ideas, innovate and grow their businesses through her WorkSmart Program.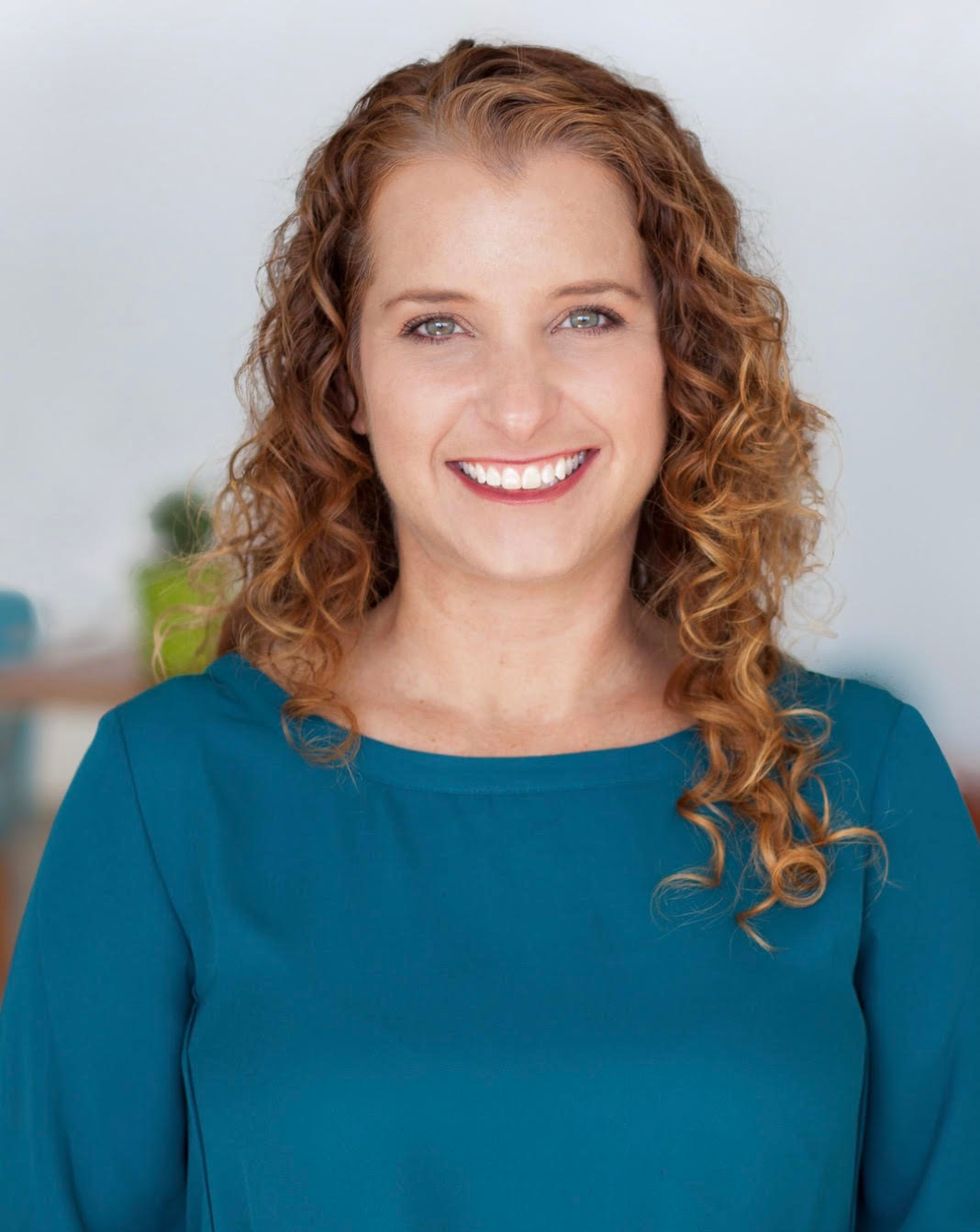 Joanna McFarland, CEO, President and Co-Founder of HopSkipDrive
Joanna McFarland, CEO, President and Co-Founder of HopSkipDrive
Joanna McFarland is the CEO and Cofounder of HopSkipDrive, the innovator in youth transportation. HopSkipDrive is a ride service that helps families and schools get kids where they need to go safely and dependably with a network of more than 7,000 highly vetted CareDrivers. HopSkipDrive currently serves 18 markets in 8 states plus Washington DC, and works with over 200 schools and districts as well as thousands of families every day. Before co-founding HopSkipDrive in 2014, Joanna spent 15 years in product management, building and scaling businesses for top technology, including WeddingChannel, Green Dot, and YP.com. In addition, Joanna spent the first part of her career in investment banking and private equity. Joanna has an MBA from Stanford University and a BS from the Wharton School at the University of Pennsylvania. She lives in Los Angeles with her husband and her two boys.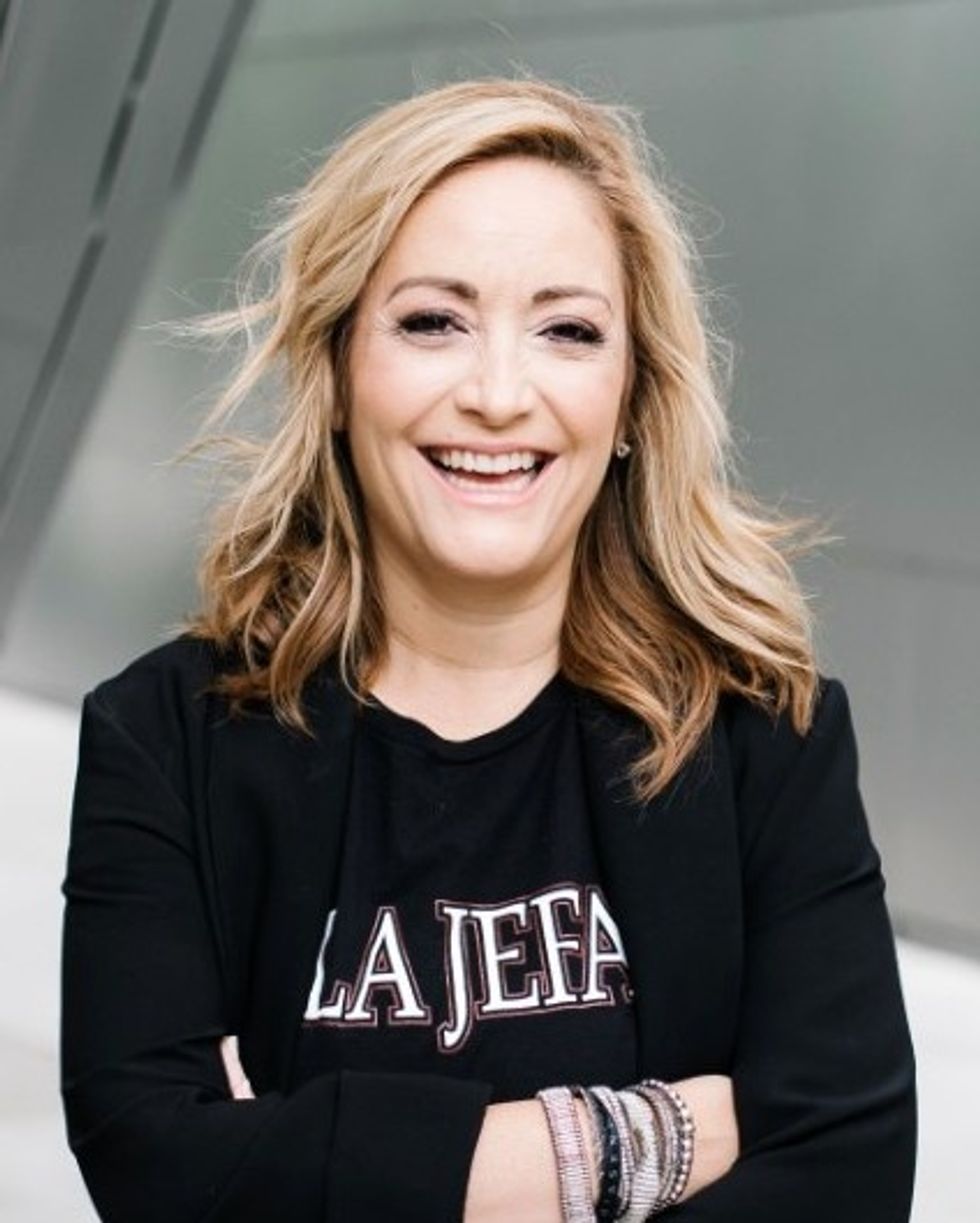 Beatriz Acevedo is the president of Acevedo Foundation and the co-founder of L.A. Collab SUMA Wealth.
Beatriz Acevedo, President, Acevedo Foundation; Co-founder, LA Collab;  Co-founder, SUMA Wealth
Beatriz Acevedo is a leading inspirational voice and Latina entrepreneur in the United States. She has dedicated her career to empower and open doors for the next generation of Latinx leaders.

Beatriz started her career in media at a young age, first on radio and later on television. Her work earned her three Emmy's, one MTV music award, and a media correspondent award, among many others.
Most recently, she became a tech media entrepreneur as the Co-founder and President of mitú, the leading digital media brand for young Latinos in the U.S. The mentorship initiatives that she created through her Accelerator Program, have also provided invaluable access to young Latino storytellers.
Beatriz is a passionate and sought after speaker who enjoys discussions around diversity as good business, female leadership, and the economic impact of Latinos in America. She sits on numerous boards and is an advisor on Mayor Eric Garcetti's tech council as well as on Annenberg's foundation tech initiative, PledgeLA. She recently co-founded LA Collab, a Hollywood initiative to double Latino representation in Hollywood in front and behind the camera by 2030.
Beatriz is the President of her family's foundation "Fundación Acevedo." For the past 30 years, the Foundation has provided scholarships for students who lack the financial means to pursue higher education.