dot la summit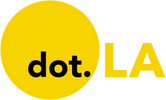 Get in the KNOW
on LA Startups & Tech
X
dot la summit
Fifty years after President Nixon announced the war on drugs, changing cultural attitudes around psychedelics have led to a slew of decriminalization and legalization efforts across the U.S. The Food and Drug Administration is now reviewing psychedelic-based drug, a sea change from just a few years ago.
Mike Dow from Field Trip Health, one of the many companies testing psychedelic-based drugs, and cannabis company Kurvana CEO Mehran Moghaddam believe that this shift will change the course of mental health treatment as the drugs become more accepted for medicinal use.
Canada-based Field Trip Health has clinics around the world, including Santa Monica, where therapists perform ketamine-assisted psychotherapy. Ketamine, once known as a rave drug, has long been studied for its correlation with positive mental health outcomes in patients who use it.
"There's such a mental health crisis and the available treatments that we have just are not effective for a big percentage of the population," said Dr. Mike Dow, a psychotherapist at Field Trip Health who finds promising the properties in psychedelics to address mental health problems
Oregon is the first state to narrowly pass a law that would allow people to use psilocybin (colloquially known as magic mushrooms) for psychotherapy, following a slew of research that shows psilocybin to be a promising treatment for mental health disorders like depression or post-traumatic stress disorder. Many believe it has the potential to replace common depression drugs known as SSRIs.
The research has opened the door to legalization of the drug for psychiatric use. The FDA is now reviewing several drug candidates based on psychedelics. And investors have sunk over $700 million into the space in 2021 alone, according to Pitchbook.
Still, Moghaddam said, it's unlikely you will soon be able to pick up psychedelics like psilocybin and MDMA at a store, like you can marijuana in many states.
Moghaddam founded the cannabis company Kurvana in 2014. He worked closely with regulators to understand the framework through which cannabis can be consumed safely by more people.
He said for psychedelics to be decriminalized it would take a shift in political will. The Drug Enforcement Administration considers these drugs narcotics and it would take federal legislation for that to change.
But it is decriminalized in some pockets of the country. In 2019, Denver became the first U.S. city to decriminalize the use of psilocybin mushrooms and several others have followed. Oregon voters approved a magic mushroom decriminalization legislation last year. But legislative effort to reduce criminalization for a range of psychedelics in California has sputtered and there are no lawmakers in D.C. pushing legalization.
"It takes time for the laws to unfold and for things to be available. Obviously, those things still need to be approved and they're pending," said Moghaddam, who has worked closely with cannabis regulators. "But we're hopeful in that sense that in a few years, the way you see hundreds of ketamine clinics popping up, potentially MDMA will be in those clinics not too long from now."
As the pandemic shut down, cancelled and delayed events people had been looking forward to, Wave co-founder and CEO Adam Arrigo saw an opportunity.
His company was founded in 2016 at a time when brands like Oculus and PlayStation were looking to bring virtual reality into the mainstream. Not knowing how ready people would be, Arrigo and his team were conservative with the company's money.

"We basically didn't spend any money because we weren't sure how quickly people were going to strap these things to their heads… And we were kind of right because VR sort of petered out," said Arrigo.
Instead, the company worked on something that he characterizes as a "metaphor for a live performance." Arrigo, a game designer and a musician, realized the music industry needed a tech boost to help keep artists connected with their fans during the pandemic.
Wave provided artists the ability to perform as virtual avatars in 3D spaces and allow fans at home to strap on their headsets and be immersed in a concert.
The company hit a breakthrough when it hosted a show with violinist Lindsey Stirling, which garnered an audience of 2,000 using VR and 398,000 using either game controllers or watching on YouTube.
"Now that this thing is sort of starting to catch on, the truth is that we're not [...] trying to replicate or replace live events," said Arrigo. Instead, he said the experience is meant to be more additive to a live tour.
Wave raised a lot of funding over the pandemic, getting opportunities to work with artists like The Weeknd and Doja Cat.
The startup experimented with allowing fans to send musicians virtual gifts. It proved popular among fans.
"People just loved being able to interject something into a show that they couldn't do at a real concert," said Arrigo.
With popular video games such as Fortnite hosting concerts and the concept of the metaverse gaining traction, Arrigo thinks that live performances will become more like hybrid experiences.
"Concerts will probably become something where, if you're lucky enough to go to the physical version, that's going to be more of a VIP experience. But I think one of the main modalities of experiencing live music, it's going to become virtual," said Arrigo.
He added, "It's just because like the generation that's growing up in Roblox and Minecraft, you know, this is the way they're experiencing music."
From Your Site Articles
Related Articles Around the Web
There is no one secret to breaking into the tech industry, but one thing helps, a strong support system of colleagues and believing in yourself.

A group of powerhouse tech veterans talked about the roadblocks faced when starting out. Grace Kangdani, senior vice president market manager at Bank of America moderated a discussion on the pitfalls of coming up in a fast-paced industry. BallerTV Chief Technology Officer Kavodel Ohiomoba, Zella Life CEO Remy Meraz and Supernatural's Vice President of People Operations Lynnette Scarratt and Elisabeth Tuttass, head of community at Grid110 all agreed that there's no one path to success.
Finding success is oftentimes a matter of seeking out the right people to help you.
"At the end of the day people are genuinely wanting to help people," said Meraz who runs the life coaching platform. "And I guarantee you within two degrees of separation, there's a connection and people are really willing to make introductions and help in any way they can."
It's not uncommon for even accomplished people to feel as if they aren't competent.
Meraz said when she received a call from her partners regarding her startup, her immediate thought was "they would break up with me." To her surprise, they notified her customer acquisitions had soared under her leadership.
"My experiences throughout my life led me to building this. And so when you're living in that space of purpose, where your passion and your skills coincide with a way to make money, then it feels like Christmas every day. Literally," Meraz said about her business.
On the flip side, she and others have encountered those with experience who just don't work out.
"I brought people on that had potential and that were really excited but at the end of the day hadn't done it before. And that affected our progress and our speed to market," Meraz said.
Working on something that gives you purpose helps you succeed.
"You get a different challenge every day. But I think it's a part of the entrepreneurial brain that loves that, that loves that stimulus, that loves surmounting an obstacle and seeing the next one in front of you and putting together a team to solve that next obstacle," Ohiomoba said.
"One practical tip that has helped me is I actually keep a little note section on my phone," Tuttass shared. "Anytime I get any kind of compliment or recognition at work or I did a project that I did really well, I put it down immediately."
Note: Bank of America is a sponsor of the Summit.
From Your Site Articles
Related Articles Around the Web